As with most things, counseling has changed and grown exponentially since its initial development. First, let's consider all of the various approaches to counseling that exist today: there's cognitive behavioral therapy, psychodynamic therapy, couples counseling, group therapy, family therapy, and more. Additionally, a lot of counselors specialize in certain areas to better help you with your unique problem or situation—for example, there are substance abuse counselors, grief counselors, and marriage and family counselors. Now, in all regards, a counselor's primary purpose and job is to help you help yourself. And a good therapeutic relationship is essential to accomplishing this mission—which, believe it or not, can be developed online. That's right, online counseling is also an option for you! And a good one at that. Don't worry, you don't have to go off of this claim alone. Here are a few specific perks of online counseling for you to consider:
1) Convenience
My biggest stressor right now is driving to and from work each day. And while I'm fortunate to say that is my biggest stressor, boy is it stressful. I don't know about you, but I don't like to sit in traffic. If I didn't have to, I wouldn't. Well, guess what? You can cut back on time spent sitting in traffic if you do online counseling! One benefit from online counseling is how wonderfully convenient it is. You don't have to spend time getting ready to leave the house, sitting in traffic, or commuting to your appointments. You get to attend your sessions from the convenience of your living room or bedroom!

2) Comfortability
On top of the convenience, online counseling also adds a great degree of comfort to the whole therapy thing. You can log onto your computer for a video chat or take a phone call from your counselor while lying in bed, relaxing on the couch, or hanging out in the dining room. Additionally, "if there is a big anxiety around people/leaving the house, this can be a way to work on these issues from home until you are comfortable enough to venture out," as explained by Nutrition Counselor Libby Parker.

3) Effectiveness
While online counseling is certainly not the traditional approach to therapy, you might be surprised to know that it's actually been around for over 30 years. The very first service to offer such a service was "Ask Uncle Ezra," a program created by the staff at Cornell University; and by 1995, several other online mental health services began to surface. The point of all of this is that online counseling has been around for a lot longer than most realize, and it's continued to grow because of its proven effectiveness.

4) Affordability
Did you know that there are insurance plans that cover mental health services? That's right. If yours doesn't, however, that's okay too—there are a plethora of online mental health services out there to choose from that offer affordable rates (like us here at Thriveworks). You don't have to worry about paying a ton of extra money to receiving counseling from the comfort and convenience of your home—not to mention you'll save in gas money, too!

5) Speediness
Another perk of online counseling is how quickly you can schedule an appointment. Because online counseling is so flexible and convenient, you don't have to wait weeks until you can finally see a counselor. Online mental health services often enable you to schedule an appointment within a few days or even a few hours, so if you're in urgent need, you can talk to a counselor pronto—all thanks to the phone in your hand or the computer in front of you!

6) Reliability
And finally, you can rely on online counseling to be an effective tool in helping you become a better you. It offers essentially the same support that in-person counseling does, but just through a different medium—one that many prefer because it enables the client to remain anonymous if so desired (i.e. if they decide to do counseling over the phone as opposed to video chat) and also warrants less worry. That's right, research has shown that worry seems to lessen when a client communicates via video chat or telephone.
So, what are you waiting for? Are you ready to give online counseling a try and change your life today? Consider starting your online counseling journey with us at Thriveworks. We won't let you down.
More about Online Therapy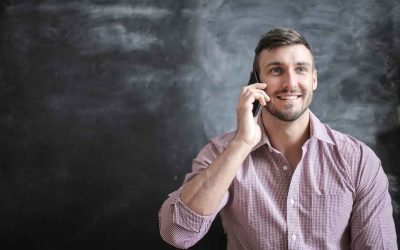 Due to the rapid spread of COVID-19, a lot has changed in the last couple of weeks. We've all had to adapt to new routines, of which involves social distancing and staying at home unless we absolutely must go out. COVID-19 has led to other changes too, including your...