Meet our Providers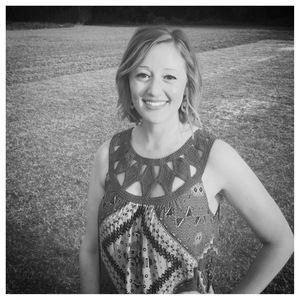 Cassie Winkenweder
Address:
1398 W. Mayfield Road Suite 200
Arlington, Texas 76015
---
My clinical experience includes working with addictions, anxiety, depression, and life transitions. Through my experiences working with these populations, I believe the key to overall wellness is healthy relationships, both with yourself and others.
What made you want to become a therapist?
When I discovered being apart of someone else's journey to their better self brought me joy.
What type of clients do you most enjoy working with?
I most enjoy working with adults of any age in any season of life
What do you like most about working with clients?
Every day brings something new.
Why do people get stuck? How do you help clients get unstuck?
People get stuck because they get discouraged when what they have tried doesn't work the first time. I help clients get unstuck by encouraging them to come up with different solutions
Do you use any specific counseling method or philosophy?
My foundational counseling method approach is person centered. I meet the client where they are at and work on building a strong rapport
How might you counsel a client who is struggling during a divorce or breakup?
Work on identifying things they can control and work on developing a positive outlook on situation.
How might you counsel a client who is experiencing social anxiety?
Work on social skills and develop coping skills to reduce/manage anxiety symptoms.
How might you counsel a client who is experiencing clinical depression?
Challenge irrational thoughts. Educate on gratitude
How might you counsel a client who is experiencing shame and guilt?
Educate on self compassion and forgiveness. Challenge distorted core beliefs
How might you counsel a client who is battling addiction?
Develop healthy coping skills and create a recovery plan. Once those are establish you get to the root of the addiction
How might you counsel a client who is struggling with feelings of loneliness and isolation?
Work on building support network and reaching out.
What is one thing you've learned from a client?
Homework is not for everybody
What should clients expect during their first counseling session with you?
Very casual and informal. Maybe some laughs. I really try to make sure the client feel comfortable with me
What would you say to a client who was nervous about his or her first session?
That being nervous to meet someone new is totally normal and I will try my best to calm their nerves
Can clients become dependent on counseling?
Most definitely. Therapists have to be mindful of this happening and address it.
When working with couples, what is the most common challenge you see?
Miscommunication, different perceptions, and already having their mind made up
When counseling a couple, what's your goal for the first session?
Identifying the problem.
Age Groups Seen:
Helps with...
Anxiety
Addiction
Couples
Depression
Life transitions
Fort Worth Counseling – Mental Health, Therapists, Arlington Counseling
You see their tears. You see their anger and the frustration. You see them struggling to get through the day. You want to help but you don't know what to do.
You feel helpless.
Watching a loved one struggle can be one of the most difficult situations to be in. You love them and try to support them. Things aren't getting better. They aren't accepting of your help and may even push you away.
Loving someone who is struggling can be lonely and frustrating. The good news is that you don't have to go through this alone. The experienced team at Fort Worth Counseling can help!
The Importance of Support
So often, we want a loved one to simply take our advice or help believing if they do, they will be fine. Unfortunately that isn't always the case:
They may not be in an emotional place to see the benefit of what you're offering
The help you're offering may not be what they are needing
They may be struggling with a serious mental health issue
There may be an underlying substance abuse issue
Your heart may be in the right place but your loved one's issue may be more complex than what you are prepared to handle. An Fort Worth therapist can help you to understand your situation and help you to cope while supporting your loved one in ways that are healthy.
In most cases, you can't force someone to get help. What you can do is lead them to options. It is their choice as to what happens from there. That can be a difficult truth to accept and is often the reason for the distress that comes from watching a loved one struggle.
Your Fort Worth therapist can help you get through this challenging time. Working with you as a team, your therapist or life coach will:
Help you understand the thoughts and feelings you are experiencing
Help you to learn ways to cope with your feelings and situation
Learn new ways of communicating and expressing feelings that promote positive outcomes.
Depending on the situation, this may include your loved one joining you in therapy.
Learn to cope with adverse situations in healthy ways
Assist you with referral to other sources of help if needed
Having a reliable support person is crucial to maintaining your own well-being when in distressing situations. Your Fort Worth therapist is your partner in this journey offering guidance and a safe, non-judgmental place to explore alternatives. You choose the options that work for you.
In order to be in the best position to support your loved one, you have to be in an emotionally healthy and stable place. The experienced team of Fort Worth therapists are ready to support you.
How Do I Get Started?
When you call, they will take some basic information so that they can pair you with the appropriate Fort Worth Counseling provider usually within 24 hours. They can also answer any questions you may have about Fort Worth Counseling's services.
At Fort Worth Counseling, we know that you have many choices for counseling and life coaching. From your first contact with us, we will work hard to earn your respect and your trust. We would be honored to join you on the path to wellness.