Get your employees quicker access to therapy & psychiatry
Our team of 2,200+ clinicians offers in-person and online care across the US — they'll help your employees live better and, in turn, help you create a happy, devoted workforce.
Request a demo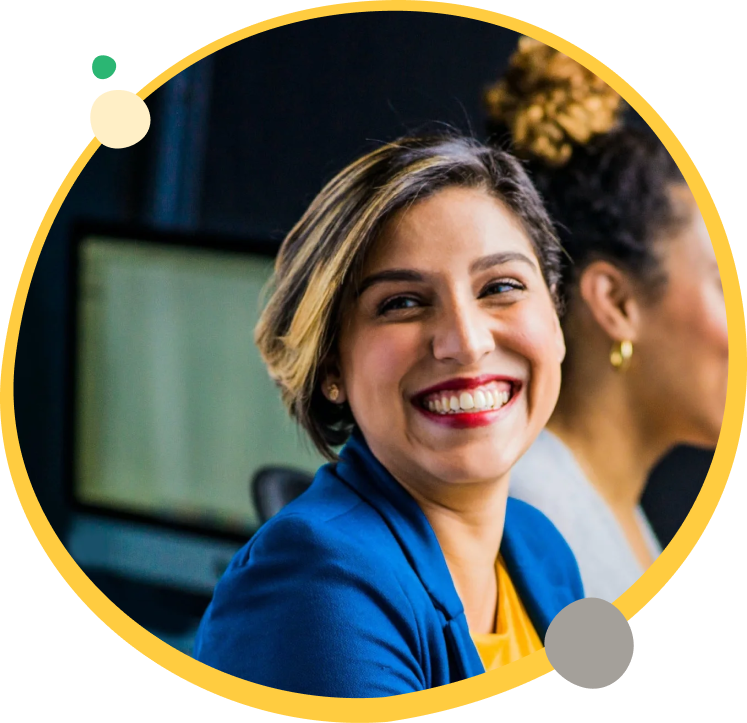 Personalized mental health care for diverse needs
Thriveworks offers mental health services in person at 380+ locations across the US and online. We built our practice around our clients' needs and personalize treatment to each individual. The diverse backgrounds and specialties of our providers enable us to help people with:
Stress and anxiety
Depression
Relationship issues
Personal and professional goals
Anger management
Family conflicts
Grief and trauma
Lack of fulfillment
LGBTQ concern
And even more
These areas can be difficult to manage alone and, if left unaddressed, may lead to additional challenges. We understand that prompt mental health help is vital and pride ourselves on having no waitlists — our providers often help new clients within the same week as scheduling.
Premium counseling and psychiatry benefits
In-person and online care
We offer both in-person and online care, with hundreds of locations across the US and online providers in most states, to meet the diverse needs and preferences of our clients.
Expert clinicians
We only hire expert clinicians and provide them with complete administrative support so they can focus on providing the very best care to our clients.
High-touch support
Our support team is available 7 days a week, for scheduling needs and additional assistance, helping our clients throughout their journey with us.
No waitlists
Average wait times for mental health care can be 7 weeks or more. Oftentimes, our clients can attend their first session within 7 days of scheduling.
Evening and weekend sessions
We offer convenient scheduling options that work with busy schedules like evening and weekend appointments.
Real, lasting relationships
Our clinicians are full-time, dedicated team members who build long-standing careers here and lasting relationships with clients.
Mental health matters
Mental health challenges directly impact work satisfaction and performance
83%
of US employees suffer from work-related stress
46%
or nearly half of US workers struggle with mental health issues
89%
of US workers participating in wellness programs indicated improved happiness and wellbeing
67%
of US workers participating in wellness programs reported increased engagement in their employer's mission and goals
Company-wide benefits of mental health support at work
Individuals, the entire team, and the organization benefit from mental health support in the workplace. Access to mental health resources empowers individuals to get the help that they need, encourages a team-oriented environment, and creates a culture of support that employees will never want to leave.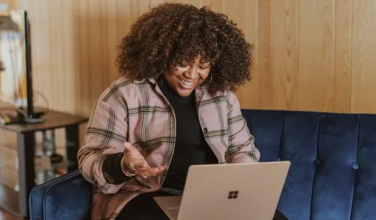 Individuals
Most people don't talk about their mental health challenges or obtain the right support. Receiving access to mental health resources from their employer can enable and empower individuals to get the help that they need.
Teams
Seeking mental health help is a personal decision but there is value for the entire team. When people are given the tools they need to manage problems like stress, depression, and anxiety, their ability and desire to communicate and collaborate improves.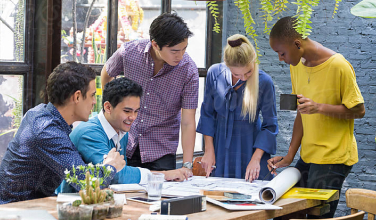 Organization
The whole organization will benefit from a workplace that not only offers mental health resources but shows employees that their wellbeing matters. This creates a culture of support and inclusion that anyone would want to be a part of.
Get more insights in our white paper
Learn more about the importance of your employees' mental health and how to provide them with the proper mental health support.
We're a trusted clinician-founded and clinician-led company
Organizations trust us to help their employees thrive
"We turned to Thriveworks at the urging of our CEO to find a soulful counseling solution for our team members. More than 25% of our employees are now connected to Thriveworks counselors ongoing -- and love it."
"As we continue to grow our Population Health platform, we realized from talking to our members that there was a need for a variety of behavioral health services. We sought out Thriveworks as a market-leading organization to help our members receive top-quality behavioral health care in a setting they feel comfortable."
FAQs about Thriveworks for Business
How can my employees benefit from a B2B partnership with Thriveworks?
Using their mental health benefits, your employees can schedule an appointment with a Thriveworks counselor or psychiatrist and work toward a happier, more successful life. Access to affordable mental health resources will empower your employees to get the help and support that they need, benefiting them both personally and professionally.
What makes Thriveworks for Business different from a standard EAP?
A B2B partnership with Thriveworks offers your employees complete mental health support. They will receive access to our full-time, dedicated team of 2,200+ counselors and psychiatric nurse practitioners who build long-standing careers here and lasting relationships with clients. Our providers offer both online and in-person care across the US, and they're uniquely qualified to help with a wide range of mental health challenges. Their specialties include anxiety, stress, depression, family conflicts, couples issues, trauma, ADHD, and more.
What else do we get with a Thriveworks partnership?
We work to provide all of our partners with white-glove service. Each corporate customer receives a unique 800 number that connects them with our B2B support team who can help your employees schedule an appointment or answer questions; a co-branded webpage with a contact us form, which allows employees to request a call back instead; a flyer that hosts the unique 800 number, webpage link, and additional information; and an account manager who sees that these areas are fulfilled and additional needs or requests are addressed.
How soon can my employees receive services after we become partners?
Your employees can schedule services with our providers on the same day as our agreed-upon launch date — and often, new clients can see a provider within 7 days of scheduling.
Do we have to use insurance to participate?
No, you do not have to use insurance to participate. In addition to accepting most major insurance, we offer affordable self-pay rates.
How much does partnering with Thriveworks cost?
The cost of a partnership with Thriveworks varies, based on how much the employer wants to cover for its employees. Most often, the employer pays the monthly membership fee while insurance covers the individual's sessions. However, if the employee has a high deductible, many of our partners choose to help pay for their appointments until they reach their deductible! We're happy to talk more about cost and help you find the best model for your organization and employees.
Can we get reporting from Thriveworks?
Yes, we can provide reports (in aggregate form) on a quarterly basis.
Contact us to schedule a demo or learn more about Thriveworks for Employers