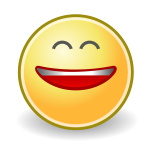 With Online Counseling, clients are able to receive help from the safety of their home environment. This may be important to agoraphobic persons, or clients who have experienced physical or sexual abuse of some kind.49
Of course, it is noteworthy that because of the physical separation between client and therapist, there is less likelihood of inappropriate sexual or social misconduct in an Online Counseling relationship. In addition, an increased sense of safety may help clients to let down 'in-person' defenses and express themselves more fully.
For example, a study investigating the interactions of Thai women in a co-ed online discussion group found that females who took a passive role with in-person interactions spoke more assertively and frequently in an online environment. Additional studies show that Internet communication breaches gender and cultural norms for Afghanistan women and Kuwaiti youth.50
---
49 Tyler. M. J., & Sabella, R. A. (2004). Using technology to improve counseling practice: A  primer for the 21st
Alexandria, VA: American Counseling Association, p. 229;   Boucher, J., Pronk, N., & Gahling, E. (2003, Fall). Telephone based lifestyle counseling.   Diabetes Spectrum, 13(4), 190.
50 Panyametheekul, S., & Herring, S. (2003, November). (Bickel, B. (2003, January). Weapons of  magic: Afghan women asserting voice via the net.  Journal of Computer Mediated Communication, 8(2). Wheeler, D. (2003, January). The  Internet and youth subculture in Kuwait. Journal of Computer Mediated Communication, 8(2).