Meet our Providers
Jonathan Lewis, LCSW
Philosophy of Care
Are you struggling to find meaningful ways to cope with life conflict? Do you find it difficult to make friends and experience loneliness regularly as a result? Are you a Veteran struggling to find your place in the civilian world? Overcoming traumatic experiences, feelings of helplessness, hopelessness or just everyday life can be a challenging journey. But it's a journey you don't have to take on our own. It is Jonathan's belief that with guidance he can help people find meaningful ways to cope with life's struggles.
Jonathan Lewis is a Licensed Clinical Social Worker in the State of California who has a career history working with Veterans, individuals struggling with severe mental illness, and the chronically underserved. Jonathan has a passion for addressing social determinants of health to improve overall quality of life.
Throughout Jonathan's career, he has assisted a diverse population of individuals struggling with but not limited to substance abuse, anxiety, depression, post traumatic stress disorder (PTSD), anger management, complex trauma, adjustment disorders, severe mental illness, and dual diagnosis. Jonathan believes that recovery is a personal journey that many encounter and we are each the author of our own lives. He also believes that everyone should have a safe space to work through life's difficulties and navigate the healing process. Success is dependent on a number of factors to include, your support systems, the therapeutic alliance, and your "why". Jonathan assists and supports individuals utilizing a collaborative, strengths-based approach; and also utilizes an integrative client centered approach driven by evidenced based practices to assist individuals with achieving their treatment goals by guiding clients to increase self-awareness, gain new perspectives, alleviate symptoms, and increase personal strengths to have a more meaningful life.
Education
California State University San Marcos
Master of Social Work
Specialties
Anger Management
Anxiety Disorder
Depression
Dual Diagnosis
Men's Issues
Mood Disorder
Trauma
Stress Management
Life Problems
Military/Veteran Treatment
Substance Abuse
PTSD
Coping Skills
Jude Levasseur, PMHNP-BC
Philosophy of Care
Jude Levasseur is a Psychiatric-Mental Health Nurse Practitioner in the state of California. He has been a health care executive for more than 20 years with broad experience in clinical, medical, nursing relations, utilization management, quality assessment, business development, regulatory compliance, and nursing practice. Jude has a successful track record of implementing changes to maintain sustainable profits, reduce costs, and improve patient satisfaction. He demonstrates a strong result orientation, combined with interpersonal and leadership abilities to attain patients and team-oriented outcomes.
Jude's educational background includes a Bachelor's degree in nursing and an MBA in Healthcare Management from the University of Phoenix as well as a Master's degree in nursing from Walden University. Jude's previous roles include Psychiatric Mental Health Nurse Practitioner at Newport Academy, Region Sr. Director of Clinical Operations for Kindred Healthcare, and the Chief Nursing Officer at Huntington Beach Hospital.
Jude lives in Orange County, California with his wife Brooke and his daughter Preslie. His hobbies include hiking and boating on the beautiful coastlines of Southern California. Catalina Islands is Jude's preferred spot for fishing, boating, and hiking.
Education
Master of Science in Nursing
Walden University
Specialties
Depression
Anxiety
Bipolar
ADHD
OCD
Samaneh Ferdosian, PMHNP
**Samaneh offers therapy services in English and Farsi***
Philosophy of Care
Samaneh Ferdowsian is a Board Certified Psychiatric Nurse Practitioner in the state of California, who graduated from Walden University. Samaneh has been in the mental health field for over five years and has experience working with both adolescents and adults. She completed her Bachelors of Science at Chamberlain University and received her Masters of Science in Psychiatry from Walden University.
Samaneh uses a collaborative and holistic approach to address biological, psychological, and social factors that impact a client's health. She utilizes mindfulness and cognitive behavioral therapy to meet the needs of every client in their own unique way. In addition, she is a member of the American Association of Nurse Practitioners and the American Psychiatric Nurses Association.
Samaneh believes that one of the most crucial factors in becoming an effective Advanced Practice Nurse is promoting hope to individuals and families with mental illnesses, to instill self-responsibility and empowerment, and in helping individuals living with mental illness seek a meaningful role in life. With this, she hopes to help clients meet their goals in order to live the life they value and desire. 
Education
Walden University
Masters of Science in Psychiatry
Specialties
Depression
Anxiety
OCD
PTSD
Eating Disorders
Self-esteem
ADHD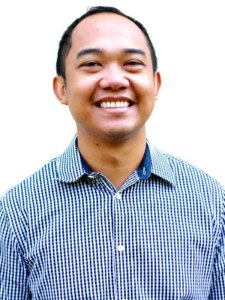 Self Pay Rate: $199: Intake $149: Follow-up
Joseph Derije, PMHNP-BC
Philosophy of Care
Joseph is board certified Psychiatric Mental Health Nurse Practitioner, he graduated from Gonzaga University with a Master's in Nursing. He completed his undergraduate degree from Ohio University. Upon graduation, he trained under Exodus Recovery Foundation. Currently, he provides care for clients in his local community with a focus on team based approach and patient centered care.
Education
Gonzaga University
Master's of Science in Nursing
Specialties
Mood disorders
Anxiety disorders
Schizophrenia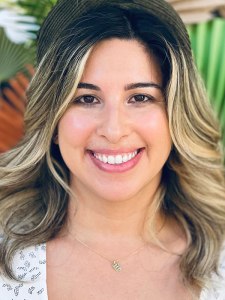 Self Pay Rate: $199: Intake $149: Follow-up
Michelle Chieme, PMHNP
Philosophy of Care
Michelle Chieme is a Nurse Practitioner in the state of California who specializes in the field of psychiatry.  Michelle has a wealth of experience treating adults seeking help with depression, anxiety, and life adjustments. She completed her Master's Degree of Science In Nursing at Azusa Pacific University. She is a Board-Certified Psychiatric Mental Health Nurse Practitioner and is credentialed by the American Nurses Credentialing Center (ANCC).
Michelle incorporates a nursing-based approach that is patient focused while also taking into consideration the individual's environment as a whole. She works collaboratively with clients to determine the best form of treatment that will meet their unique needs while also promoting mindfulness and introspection.
Michelle is passionate about destigmatizing mental health. She especially enjoys working with clients who have been silently suffering from depression/anxiety and are ready to take the first step towards getting treatment. Michelle looks forward to connecting with you in a safe and nonjudgmental space, where together we can work towards building resiliency and getting you back to your best life.
Education
Azusa Pacific University
MSN In Nursing
Specialties
Depression
Anxiety
Life Adjustments
Mood Disorders
Stress Management