Stoughton, MA Counselors and Coaches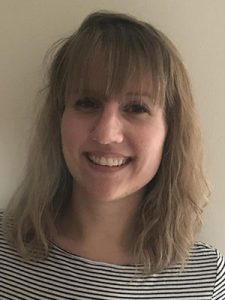 Audrey Brown, CMHC
Audrey Brown is a clinical mental health counselor with seven years of work in the field under her belt. She works to help people of all ages overcome obstacles and feel more comfortable in their own skin. Audrey works with clients to find therapeutic techniques that are both evidence based, and that they feel are effective. She uses techniques such as: child centered play therapy, cognitive behavioral therapy, acceptance and commitment therapy, and expressive therapies.  Audrey specializes in children, adolescents, trauma, life transitions,  and psychosis. She works with clients to identify goals, break them down into manageable steps, and then put those steps into action. While getting her MS in clinical mental health counseling from Plymouth State University, she interned at a play therapy private practice and on an assertive community treatment team. Audrey also earned a graduate level play therapy certificate while working on her MS. She has been working with clients in community mental health since 2014. Throughout that time, she has worked with all ages, races, ethnicities, backgrounds, economic statuses, orientations, cognitive abilities, and diagnoses.  While earning her BA in Humanities from Plymouth State University, Audrey received the Outstanding Ally Award.  In her free time, she takes her dog, Jellyroll, to the library to help children who have trouble or are fearful of reading out loud. She is available for both in-person and online appointments. However, in person appointments are required for those under the age of 12. Audrey is looking forward to helping you and/or your child.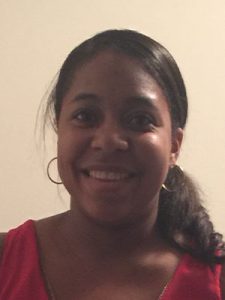 Charlotte Smalls, LICSW
Charlotte is a Licensed Independent Clinical Social Worker providing counseling services in Stoughton, MA. She holds a Master's Certificate in Dispute Resolution from the University of Massachusetts Boston and a Master's Degree in Social Work from Simmons University making her an ideal counselor for students, teens, adolescents and adults seeking counseling and therapy in the Stoughton, MA area.
Charlotte has experience in community and residential settings treating adolescents and families with a variety of mental health and behavioral concerns. She has worked with clients from diverse backgrounds. Charlotte has helped clients navigate challenges that have begun to interfere with their success in life. Challenges that she offers therapy in the Stoughton, MA office for include substance use, school difficulties, legal involvement, family discord, peer relationships and life transitions as well as psychotherapy and counseling for depression, addictions, trauma counseling and relationship challenges. Charlotte uses a variety of approaches including strengths based, psychoeducation, motivational interviewing and solution-focused therapy.
If you continue to struggle with life challenges, you will benefit from counseling in our Stoughton, MA office. I offer therapy, guidance, counseling and therapeutic support in an environment that is supportive and nonjudgmental.
Starting therapy can be overwhelming. I help build expectations in a judgement free environment.  Schedule an appointment and we can discuss it and work through it together to help you lead a better, fuller and happier life and lifestyle
Wondering what to expect in therapy. Therapy is not an instant process. Time is spent discovering what issues and life challenges you are facing and a relationship is built.From there, you will work together to establish goals.
Charlotte also has experience providing individual supervision towards clinical licensure. She strongly believes in helping social workers develop and grow into strong clinicians by tapping into the strengths and abilities they already have.
Please feel free to schedule an appointment in a welcoming and caring environment when your schedule allows.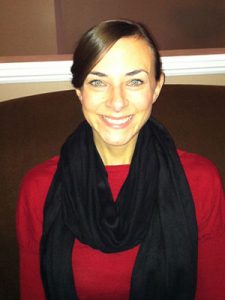 Christina Bragan, LICSW
Christina M. Bragan is a Licensed Independent Clinical Social Worker with 20 years of experience in the field. Whether you are experiencing life changes or challenges and are unsure of what's next, Christina will be a great counselor for you. She is eager to work with you in a one to one setting, help you overcome upsetting thoughts, experiences and lead a better life. Christina believes everyone deserves to live the best life possible and devotes her caring nature to helping you accomplish your goals. Christina is ready to work with individuals coping with loss in the Stoughton area as this is a specialty. Christina has worked with the elderly and their caregivers on change of life issues and therapy. Additionally, she is diverse in her abilities and specializes in stress and anxiety counseling, acute/chronic illness, grief therapy, depression counseling, trauma counseling, family therapy, coping with loss and much more.
A graduate of Rhode Island College and Bridgewater State University, she has extensive experience working with individuals and families. Her background includes developing treatment plans, counseling, psycho-social assessments and facilitating cancer and caregiver support groups and therapy. She is highly empathetic, caring, compassionate and motivated to help you explore, learn and thrive in your own life.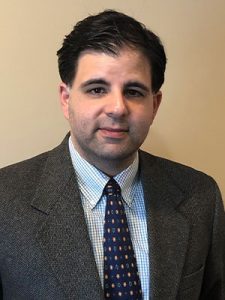 Dylan Ferreira, LMHC
Dylan Ferreira has worked as a counselor in a variety of capacities. He offers therapy, psychotherapy and counseling. Dylan offers a unique specialty in serving as a counselor or counselors. Dylan provides counseling for educators, counselors and attorneys (individually or as couples) as well as other professionals who often are "left out" of the counseling audience. These include professors, financial professionals, nurses, social workers, airline pilots, dentists, doctors and more. Dylan's approach is that of a coach based counselor. Just like fine athletes benefit from coaching so to do fine, capable people who sometimes encounter unexpected or long term challenges. Dylan will also work with children and adolescents of divorced parents on a case by case basis.
Dylan has his Master's in Counseling as well as a CAGS and a Advanced Certificate and has trained as a Licensed Mental Health Counselor. He is a licensed school psychologist, adjustment counselor and hold additional licenses as well. He regularly attends continuing education courses at Harvard, PESI and through other organizations.
Dylan provides a positive environment in which he gives unconditional positive regard. What this means is he does not judge and meets clients where they are rather than asking them to come to him. His unique approach has been held in high regard by many professionals.
Psychotherapy is a process. Much like life is a marathon and not a sprint, counseling works best when given the same perspective. Often in life we sprint to success in one area leaving holes, deficits or gaps in others. Sometimes life throws us curve balls that can feel overwhelming or insurmountable. Dylan works coach as a counselor approach is often well received by people who are apprehensive about starting counseling or who have tried counseling but felt it just didn't work.
If you are seeking counseling, therapy, divorce counseling, depression counseling, psychotherapy in the Stoughton, MA area please give Thriveworks a call today.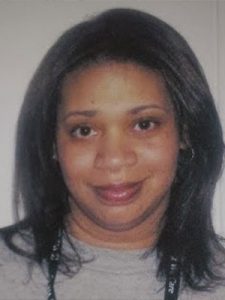 Monique Tasker, LCSW
If you are seeking a Stoughton mental health counselor or therapist you will be pleased to know people like Monique Tasker are here to help Stoughton residents and individuals seeking Stoughton area counseling needs.
With an extensive background in serving individuals with various mental disorders as well as those seeking therapy, Monique has provided therapy in Brockton, MA for several years and is now available to help residents in surrounding communities with depression, substance abuse, crisis intervention, human services, psychosocial assessments, diagnosis, implementing effective treatment, evaluation and treatment planning. She is familiar with various psychiatric illness, group therapy, and has worked in the overall care of children, adolescents and adults.
By providing counseling services as a therapist Monique has and can collaborate and communicate with a wide range of social, legal and government agencies including courts, schools, hospitals and other sources in the overall care of patients. She works to develop therapy tools, counseling skills and life skills to help individual lead and have a better life. She has worked as a Clinician, Social Worker, Therapists, Adjunct College Professor and Supervisor.
If you are seeking counseling in the Stoughton area or Sharon area counseling and therapy services, Monique brings her experience from Brockton Counseling and therapy to serve you in the Stoughton office of Thriveworks located conveniently on Central Street between the communities of Brockton, Sharon, Randolph and surrounding areas.
Additionally, if you are seeking GRE testing accommodations, School based accommodations, Massachusetts educational accommodations, Special Education Consulting, Disability letters, and/or information related to standardized testing accommodations for anxiety or other disabling concerns we are here to help.