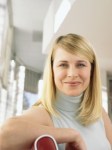 Have you reached a plateau in your life?  Maybe you've done all you can possibly do for a relationship or your business and you just can't seem to take it to the next level and let it reach its potential.
If things feel stagnant in an area of your life, receiving life coaching could be extremely beneficial for you.  A life coach can help you evaluate why you keep spinning your wheels and help you to move forward.  If you live in the Sandy Springs, GA area and are ready to make visible progress in your life, Thriveworks Sandy Springs Life Coaches are available to help today.  Call us for your first appointment at 404-719-4233!
Thriveworks Sandy Springs Life Coaching
"How do I know if I need a life coach?" Anyone can benefit from life coaching, whether you're a busy mom trying to juggle it all and still achieve long term goals, or if you're a new college graduate trying to build a life for yourself – a life coach can help you reach your full potential and achieve goals you've always had but haven't been able to reach.
Our life coaches are available this week! Call us at 404-719-4233 and make your first appointment.  Our Thriveworks Sandy Springs Life Coaches believe you should receive guidance today – that's why we have no waiting lists.  You can see one of our life coaches this week, possibly even the same day that you call.
We can't wait to see all of the things you'll accomplish.  Call us today and let's get started!
Warmly,
Your Friends at Thriveworks Sandy Springs Life Coaching