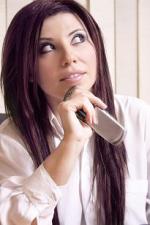 Has your career come to a standstill and you just can't seem to keep climbing that ladder?  Or are you in a career that you absolutely hate?  There are millions of people just like you – people who have hit a plateau in their professional life, people who go every day to a job that they hate just to pay the bills.
Your professional life doesn't have to be stagnant or miserable.  However, you may not exactly be sure how to improve or change your career successfully.  A career counselor can help you find answers to your questions, whether it's boosting a career that has hit a standstill or changing directions altogether.
If you're living in the Sandy Springs, GA and your career needs some attention, Thriveworks Sandy Springs Career Counselors can help you today.  Call us today and make your first appointment!
You don't have to be bored or miserable in your professional life!
People might have told you that hating your job is just "part of life" and expecting it to be any differently is "unrealistic."  Those friends or family members may have been well-meaning, but they are wrong! It is absolutely possible for you to have a job that both makes you money and makes you happy.  You don't have to stay where you're at on your company's ladder; with the right knowledge, you can climb.  You don't have to stay at a job you hate; you can find something you love doing.
Thriveworks Sandy Springs Career Counselors can help you identify what your strengths and weaknesses, what you love to do and what you hate to do, and, most importantly, you'll learn what success means to you.
Thriveworks Sandy Springs Career Counseling
Call us today at 404-719-4233 to schedule your first appointment.  There are no waiting lists – you could see one of our counselors this week, possibly even the same day you call!
We can't wait to see the new professional life that you'll create for yourself.  Let's get started today!
Warmly,
Thriveworks Sandy Springs Career Counseling