Meet our Providers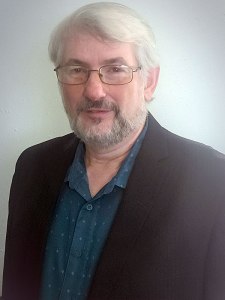 Accepting:
Pending:
Aetna
BCBS
Cigna
ComPsych
Humana
Magellan
Multiplan
Tricare
United Healthcare
Self Pay Rate: $99
Brian Mathis, LCSW
Philosophy of Care
Brian Mathis is a Licensed Certified Social worker/Private Independent Practice.  He provides client center therapy with skills in motivational interviewing, Cognitive Behavioral Therapy, and psychoanalytic therapy. Brian has expertise in working with clients who experience difficulties in depression, trauma, bi-polar disorder, anxiety, couples, and family concerns. He has a passion of partnering with individuals by treating them with respect, sensitivity, and compassion. 
Brian utilizes CBT, psychodynamic, strength- based, and rational-emotive counseling approaches to match the individual's needs. He is highly experienced in working with individual's experiencing a first experience psychosis and using these skills to transcend this group and apply to everyone. He provides education and therapeutic approaches to works alongside the individual and their families to accept, develop, and put their life back on track to pursue educational, occupational, and social goals tailored to the individual. 
Brian is looking to help individuals in a warm and caring relationship in a client-centered manner.  If you need someone to help you through relationship, depression, anxiety, or other tough mental experiences reach out to Brian and together we can get your life back on track. 
Education
Masters of Social Work
University of New England
Specialties
Depression
Trauma
Bipolar Disorder
Anxiety
Couples Counseling
Family Therapy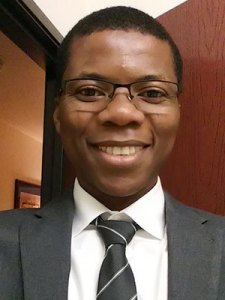 Accepting:
Magellan
Multiplan
United Healthcare
Pending:
Aetna
BCBS
Cigna
ComPsych
Humana
Tricare
Self Pay Rate: $99
Emmanuel Nwala, LPC
Philosophy of Care
I come from a multicultural background and adopt a multicultural mindset in working with clients. I have worked with clients from diverse backgrounds, and clients presenting with different behavioral/ mental health problems. I tailor my therapy technique based on client's presenting problem so that I am able to meet the client's needs for therapy. I am experienced in the use of cognitive behavioral therapy, client-centered therapy, motivational interviewing, solution-focused therapy, dialectic behavioral therapy etc. 
I stay engaged with the client throughout therapy process and can change therapy technique once the client and I determine that a previous or current technique isn't very effective. I am licensed as a Licensed Professional Counselor in multiple states at a Master degree level and have been practicing for over 6 years. I have a PhD in Psychology that equipped me with psychological assessments that can be instrumental to mental/ behavioral health treatments. 
I have worked with clients presenting with disorders to include but not limited to: anxiety, depression, adjustment, conduct disorder, oppositional defiant disorder, grief and loss, bipolar, borderline, relationship issues, PTSD, and other personality and clinical disorders. I do not see my client as the problem. I see the presenting struggle as the problem that needs to be resolved. My job throughout therapy process is to help my client reach the goal for coming to therapy.
Education
Campbellsville University
Master's in Counseling
Specialties
Relationships
Marriage
Panic Counseling
Phobia Counseling
Depression
Mood Disorders
Bipolar Disorder
Christian Counseling