Meet our Providers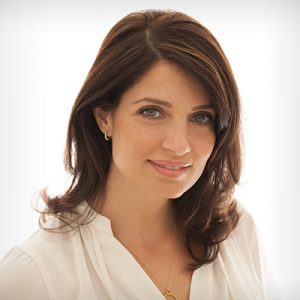 Rachel Shanken
LMHC, MSEd
Address:
345 Seventh Avenue, Suite 1201F
New York, NY 10001
---
Life is hard. People often feel stuck or stressed out. Sometimes, their feelings are overwhelming, and sometimes, people have trouble feeling anything at all. Can you relate?
Every day, I help people who are doing their best with life's challenges and want some help and guidance along the way.
For over 9 years, I have worked as a Licensed Mental Health Counselor. I have always been a student of the human experience, and I appreciate how challenging and complex life can be. I also appreciate how resilient people can be. Pain is not forever. Life might feel like it will never change, but healing is always possible. Taking the first step toward a challenging goal may be the hardest part. But you do not have to take that step alone. I'm here to provide support and guidance. I have completed extensive training for mental health counseling and a mind-body holistic certification. Embodiment work infuses the therapy I provide, empowering my clients to breathe easier during life's toughest challenges and changes. Together, my clients and I figure out how to remove the roadblocks that are keeping them from their goals. We examine root causes of those problems so they can be resolved. I respect, support, and welcome my clients' perspectives while also helping them experience themselves in a new way. I have created a comfortable, safe, and non-judgmental therapy environment, and aim to form an empathetic and supportive relationship with each client.
Many clients have received my insight, support, and mind-body tools, and they have also experienced more joy, less stress, increased self-awareness, and self-acceptance.
Counselor Interview Questions:
What made you want to become a therapist?
Growing up the child of a psychologist and a psychiatrist, the seeds of curiosity were planted early on. Part and parcel of most dinner conversations included analyzing, connecting and discovering. I was inquisitive about my own inner-workings and the inner-workings of others. I thrived on peeling back the layers of an issue, making connections, and identifying more mysteries along the way. That fascination turned into a commitment to myself to continually work on personally growing and eventually help others to do the same.
What's do you like most about working with clients?
The joy and exhilaration I feel in providing support and bearing witness to others as they courageously delve deep inside and find the treasures within themselves is unmatched. It feels like magic, although it's actually the most real thing I have ever experienced.
Do you use any specific counseling method or philosophy?
What's especially unique about the way I work with people is that I always infuse the work with mind-body and body-mind awareness which gives my clients more holistic, well-rounded and deep insight about themselves. It also allows for healing at the deepest levels, as our issues are not only in our head or in our hearts, but our issues are now proven to be held in our tissues.
What is one thing that you try to teach every client?
Change is possible! You can do it! Being human is hard work. BUT, you don't have to do it alone and there's no prize at the end for having suffered. I can offer you tools, insight and deep levels of support so that you can eventually go out and lead the life you want. It takes work, but it's the most rewarding kind of work you can do.
What would you say to a client who was nervous about his or her first session?
It's completely normal to feel nervous for your first session. You have overcome other scary experiences in the past and you will surmount this one too. No matter how it goes, you will be ok. Deep breaths and honesty with your therapist about how you're feeling can often help alleviate some of the overwhelming feelings.
What advice would you give to a client trying to choose a therapist?
Check in with yourself about how you feel while being with them. Some questions you might want to ask yourself: Do I feel a connection? Do I feel listened to and understood? Do I feel warmth and empathy? Do they seem like someone I might be able to feel safe with and trust once I know them better? By the way, some discomfort is normal in therapy, but if you feel extreme levels of discomfort, that's something to pay attention to.
What can a client do to prepare for his/her first counseling appointment?
Consider what your goals are in therapy. How would you like to feel? What do you want to change? What you'd like your life to be like once you have completed your treatment? If you aren't sure about your goals, that's ok too – I can help you with this.
Helps with...
ADHD/ADD
Aging
Anorexia
Anxiety
Blended Family
Bulimia
Careers
Chronic Pain
Codependency
Coping Skills
Dependency
Depressed Mood
Developmental Disorders
Divorce
Domestic Violence
Eating Disorders
Family Conflict
Fear/Phobia
Goal Setting
Grief/Loss/Bereavement
Impulsiveness
Infertility
Infidelity
Life Coaching
Narcissism
OCD
Parenting
Pregnancy
Self Esteem
Self Harm
Sexual Abuse
Sexual Issues
Single Life
Skin Picking Disorder
Sleep/ Insomnia
Social Anxiety
Spirituality
Sports
Stress
Substance Abuse
Trauma/ PTSD
Under-achievement
Weight Management
Women Issues
Manhattan Counseling – Mental Health, Therapists, New York City Depression
Your life, like everyone else's, is likely going to be full of twists and turns from start to finish. Things happen that you don't expect, both in a positive and negative direction, and your happiness is often related to how you deal with those unexpected events. Obviously, the negative events can be tough to handle, so working with a qualified counselor is a great idea. If you would like some help sorting through the challenges that you are facing in your life, please feel free to contact the team here at Thriveworks Manhattan Counseling right away. We are dedicated to helping our patients live the lives they dream of, and we will work hard to make that happen for you.
One of the major factors that determines the path that your life is going to take is your career. If you are successful in your career, you will likely make a nice salary and enjoy the confidence and self-esteem that comes along with succeeding. However, if your career goes in an unexpected direction out of nowhere, you might find yourself struggling from an emotional (as well as financial) perspective. Should you run into trouble in your professional life, our counseling and life coaching options may be just the thing to get you back on track. Among the many potential benefits of this kind of treatment includes the following points:
Increased motivation to help you tackle each day
Perspective on the big picture of your life and career
Finding new goals to give your career purpose
Placing emphasis on other things in life, such as family
Of course, you may be facing problems in life that are bigger than your career. If you are going through emotional issues currently that are making it difficult for you to enjoy day to day life, you may want to seek out the help of a professional therapist such as those here at Thriveworks Manhattan Counseling. We can help to address a number of various issues, including:
Depression, anxiety
Loss of joy, changes in personality
Poor self image, unhealthy eating habits
Addictions to drugs and alcohol
Many more
Whether it is you personally or someone that you care about that is dealing with a difficult time in life right now, seeking help is one of the best choices you can make. While no therapy or treatment option can be guaranteed to work for you, our services have helped many others get back on track and we hope they will do the same for you in your life. When you come in to our Manhattan Counseling office, you will find that our entire staff is understanding of your issues and we will do our best to create an environment that makes you feel valued and welcomed for each visit.
To get started, please feel free to give us a call at your convenience. We appreciate your time in visiting our page, and we hope to speak with you soon.