Meet our Providers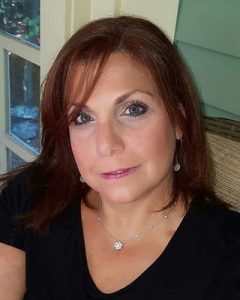 Rita Morris
LMHC
Address:
18 Blue Jay Road
Westwood, MA 02090
---
I feel that everybody finds it necessary to talk with somebody who will truly listen and accept us for ourselves without being critical. My clients feel comfortable in the surroundings I create and my ability to give them the warmth they crave without being judgmental. They are able to investigate the issues that may hinder them from enjoying the life they desire. The bonus for me, as a therapist, is being able to work with clients to instill the changes in their lives that enable them to welcome the future with optimism.
I am a Licensed Mental Health Counselor who has a Master's Degree in Counseling. The diverse approaches I use with my clients are based on each person's needs. In addition to being a professional therapist, I am a Life Coach. I have worked with people with many issues--anxiety, depression, as well as challenges in parenting, relationships and families. When you want to take the first step to seek positive change in life, I am ready to help you and look forward to talking with you.
Helps with...
ADHD / ADD
Addiction
Adolescents
Aging
Alcohol abuse
Alzheimer's
Anger
Anorexia
Anxiety
Asperger's
Autism
Blended Family
Bulimia
Careers
Children
Chronic Pain
Codependency
Developmental Disorders
Divorce
Domestic Violence
Drug abuse
Eating Disorders
Family Conflict
Fear / Phobia
Goal Setting
Grief / Loss /
Bereavement
Impulsivity
Infertility
Infidelity
Infidelity / Affair
Life Coaching
Men's Issues
Money / Financial
Pregnancy
Racial Issues
Relationships
Self Esteem
Self Harm
Sexual Abuse
Single Life
Sleep / Insomnia
Social Anxiety
Spirituality
Stress
Substance Abuse
Trauma / PTSD
Underachievement
AddictionWeight
Management
Westwood Counseling – Mental Health, Therapy, Massachusetts Depression
Disagreements and teenage rebellion are part of the parent-teen experience. In fact, some conflict and minor limit-testing is actually an expected part of teenage development and growth. Teens are learning how to be independent and how to navigate successfully through their expanding world. This push for independence can create conflict that leaves parents and teens in opposite corners and feeling frustrated. Communication breaks down.
Sometimes, teen rebellion goes beyond a bit of limit-testing. The risk-taking and consequences become more significant. The parent-teen conflicts become more heated. You, as a parent, have that feeling that something just isn't right but your teen isn't talking.
When it's your child who is struggling, it can turn your world upside down. Asking for help for your child can be a daunting task.
Westwood Counseling would like to help! With expertise in working with teens and families, Westwood therapists and Westwood life coaches can help you and your teen to break through those communication roadblocks and learn to solve problems in new and more effective ways.
How Can Counseling or Coaching Help My Teen?
Teens come to counseling or coaching for many of the same reasons as adults. Depression, anxiety, school problems, parent-teen issues, life changes (e.g., a move, parents' divorce), grief and even break-ups are just a few of the reasons a parent might seek help for their teen. Depending on the issues and needs, parents and teens might engage in family counseling.
Counseling and life coaching can be helpful to teens in many ways. A therapist or life coach can help your teen to:
Understand the thoughts and feelings he/she is experiencing
Learn new ways of decision making and problem solving
Learn and use effective coping skills that result in more positive choices and outcomes
Learn new ways of communicating and expressing feelings that promote positive outcomes and relationships. This may include family therapy to strengthen the parent-child communication and cooperation.
Learn to cope with adverse situations in healthy ways
The therapist or life coach can also help you with referrals for your teen if other services are needed. The therapist can provide an additional layer of support for you and for your teen as you learn how to navigate those difficult teenage years together.
What If I Don't Know What My Teen Needs?
You may not be sure what your teen's issues are or exactly what he or she needs. Your teen may not be sure either or may be resistant to counseling. That's ok. We can still help! The Westwood therapists and life coaches are trained to work with teens and the resistance that is sometimes present. They will fully assess the situation and develop a plan for care. Sometimes having a neutral, supportive person that they know they can talk openly with is all a teen needs to get a dialogue started.
How Can I Get Help For My Teen?
Whatever your teen is struggling with, you will find expert help and support at Westwood Counseling. We understand how hard it can be to reach out for help and that you need help now.
When you call, we will pair your teen with an Westwood therapist or an Westwood life coach usually within 24 hours.
We know that you have many choices for therapists and coaches. The Westwood therapists and life coaches would be honored work with your family.