Meet our Counselors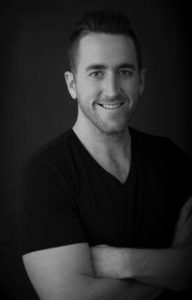 Travis McNulty
LMHC
Address:
146 2nd St. N Suite 204
St. Petersburg, FL 33701
---
I have worked with thousands of people to help them attain mental health throughout my many years of practice. I work with individuals to resolve their negative thoughts, emotions and behaviors that bar them from truly being themselves and attaining what they want in life. When people find their self-esteem from excelling in careers, economic status, education, athletics and, many times, their health, it is a struggle when they don't achieve the parameters they set for themselves or, very often, those that are set by others. People are exceptionally hard on themselves, and it fosters unnecessary anxiety and stress that leads to dysfunctional behaviors. This can mean abusing alcohol and other substances, not taking care of their health, depriving themselves of sleep, as well as having unhealthy relationships.
My goal is to work with clients in order for them to get the best-possible mental health holistically through Cognitive Behavioral Therapy plus humanistic psychology to provide balance in every area of their lives. I offer normal business hours, as well as weekend appointments based on availability.
What made you want to become a therapist?
I found I had strong empathetic interpersonal skills from a young age with an affinity for helping friends and loved ones with their problems.
What type of clients do you most enjoy working with?
The demographic that I enjoy working with the most are adults ages 18-35. I'd say the majority of my private pay clients are local high school students but I've recently had a major increase in response from emerging adults who have just graduated college.
What's do you like most about working with clients?
I enjoy empowering my clients by changing cognitive distortions they have about themselves or their external world so that they gain new insight and perspective that evokes the change they want to bring about. 
Why do people get stuck? How do you help clients get unstuck?
People get stuck because of irrational fears and pressure that they, or society, impose that perpetuate a negative feedback loop of cognitive distortions. Helping them see the bigger picture and understand what it is that they have the power to change in this cycle helps get my clients unstuck.
Can you tell me about a difficult client/case? What were the challenges and how were you able to help your client?
I had one client in particular who was battling problems with alcoholism. Personally seeing someone go through a battle in which they feel hopeless is difficult. Accepting the fact that this is a process for him and that change won't be evoked overnight was the most difficult for him to understand. Guiding him towards this realization was one of the most satisfying things I've ever been able to do.
What's the best part of your day?
Helping people better their lives all day.
Do you use any specific counseling method or philosophy?
CBT combined a heavy emphasis on humanistic psychology. It's important to remain open to change with-in the counseling environment and not to pigeon-hole or label a client or their problems because everyone will have a different response to change.
What do you know now that you didn't know when you first started your career as a counselor/therapist?
Change is possible for anyone at any time.
What is one thing that you try to teach every client?
Change is possible for anyone at any time.
What type of clients do you work best with?
Adult males
How many sessions do most clients spend in counseling with you?
It varies depending on the severity of the case. Some people I've seen for years off and on. Others have been as short as a few weeks. It depends on the client and what they're dealing with.
How long does it usually take for a client to begin to experience change?
Immediately. It can happen after the first session of therapy but it depends on the readiness of the client. Some people need to feel empowered before taking the steps they already know that is necessary for change to occur.
How might you counsel a client who is struggling during a divorce or breakup?
Conveying unconditional positive regard and exhibiting empathy is extremely important to clients that I've worked with who have gone through divorce and breakups. It's difficult for them to think and act rationally at a time where the majorities want to act on their emotions. It's the most challenging but rewarding work to see clients come out of the other side with a positive perspective on individual growth.
How might you counsel a client who is experiencing social anxiety?
Provide psychoeducation as to why human beings experience anxiety. I've found many of my clients find solace in understanding that they are not alone by reassuring them that it is a natural biological response to experience anxiety. I would then apply cognitive behavioral therapy and exposure therapy to promote change of the negative feedback loop my client is going through. Social anxiety is the most prevalent problem I'm seeing among my clients. Giving them supportive coping skills and helping them having a better understanding of the underlying issues causing the social anxiety motivates the best change.
How might you counsel a client who is experiencing clinical depression?
Helping them to understand the natural progression of depression and what that looks like across time has always been beneficial for clients who are experience depression because at that time most feel like it is never going to end. Expressing genuine, unconditional positive regard, and helping them feel connected and that someone cares would be my initial response. I would then work from the humanistic perspective and see what in their life is causing them to feel out of balance – family, friends, partner/lack of, job, health, sleep, etc. Depending on the client, applying some solution-focused therapy to help empower them to regain the control of their own life by becoming action-oriented motivates change.
How might you counsel a client with an eating disorder?
Understanding the dynamics of why they feel the need to be restrictive or binge/purge is a necessity. Once we uncover what it is in their life that's making them feeling like they need to be in control, and understanding the areas where they're feeling the lacking of control, is also of utmost importance.
How might you counsel a client who is experiencing shame and guilt?
It is important to uncover what is motivating the feelings of shame and guilt. This can be anything from the client feeling they are deviating from societal expectations to personal issues that present themselves as manifestations through irrational fears. Working through these unrealistic expectations helps my clients relinquish the pressure and guilt they're feeling.
How might you counsel a client who is battling addiction?
Depending on the addiction, it is usually presents itself as a way for the client to self-medicate from something that is bothering them. Discovering the root of what's perpetuating the addiction then working through it is paramount. Utilizing life-style changes is important.  
How might you counsel a client who is struggling with feelings of loneliness and isolation?
I would find out what is causing them to feel this way in a safe environment that they would be emotionally receptive to since clients who experience feelings of loneliness and isolation are typically people who avoid social interaction because they're feeling rejected by society.
What is one thing you've learned from a client?
Anyone has the ability to change!
What is one thing that surprised you when you began your career as a therapist?
How well people open up to me, in such a short amount of time, about major issues they are dealing with.
What should clients expect during their first counseling session with you?
They will be in a safe, non-judgmental environment, where they can explore and get a better understanding of their own thoughts, emotions, and behaviors with unconditional positive regard.
What would you say to a client who was nervous about his or her first session?
I would say that it is completely normal to feel nervous about trusting a complete stranger with things that are so personal to you so I want to commend you for taking the first steps in reaching out to me. I'd also validate any feelings and hesitancies they have towards coming in.
What advice would you give to a client trying to choose a therapist?
I would give a client the advice to find someone whose values as a therapist co-align with what they're trying to achieve.
How do your clients know if counseling is working?
Sometimes things get worse before they get better. This is not uncommon in the beginning stages of therapy. They will know therapy has started to work when they become more cognizant of their own irrational thoughts and beliefs and feel empowered to change.
Can clients become dependent on counseling?
Yes which is why it is always important for the therapist to gage when it is appropriate to allow more time for the client to utilize self-reliance in-between sessions, refer out, or discontinue therapy when the goals are reached. However, this is only in cases of clients who have become dependent. Most people do return periodically whether its months or years with different challenges at different stages in their ever-changing lives for support and guidance.
What can a client do to prepare for his/her first counseling appointment?
Try their best to have a goal in mind for what they want out of therapy, but ultimately being open to change is going to be the most effective way for therapy to work.
When working with couples, what is the most common challenge you see?
Lack of communication, predicting what the other partner is thinking, stone-walling, criticism, defensiveness, and contempt.
When a relationship has experienced infidelity/adultery, does it ever recover?
Yes, a relationship can always recover as long as both partners are willing to put in the work and effort to change.
When a couple attends counseling, how long does it take for the couple's relationship to experience improvement?
This is highly dependent on the each partner's openness to change. If they are both willing, it can improve after the first session.
When counseling a couple, what's your goal for the first session?
Helping the clients to understand the other's idea world and private logic of the situation is imperative.
Helps with...
ADHD/ADD
Addiction
Adolescents
Alcohol Abuse
Anger
Anxiety
Blended Family
Careers
Children
Chronic Pain
Codependency
Coping Skills
Couples
Dating
Dependency
Depressed Mood
Development Disorders
Divorce
Domestic Violence
Drug Abuse
Eating Disorders
Family Conflict
Fear/Phobia
Gambling
Goal Setting
Grief
Impulsiveness
Infidelity
Internet Addiction
Life Coaching
Men's Issues
Money/Finances
Narcissism
Nutrition
OCD
Parenting
Pregnancy
Relationships
Self Esteem
Self Harm
Sexual Abuse
Sexual Issues
Single Life
Sleep/ Insomnia
Social Anxiety
Sports
Stress
Substance Abuse
Trauma/PTSD
Under-achievement
Video Game Addiction
Weight Management
Women's Issues
Workaholism
St. Petersburg Counseling – Therapists, Counselors and Coaches
Life is challenging. Work, school, family, there are so many requirements and responsibilities in daily life, it seems we are simply hanging on. Do you know you could achieve more? Do you feel frustrated and lonely? These feelings are very common in our society, and most of us have no idea how to even begin to deal with them. We may look to food or shopping for relief or distraction. But at the end of the day, the awareness of not achieving your best comes crashing in. When you call and connect with a Thriveworks Associate Provider, you are making the first step in creating the life you truly want and need. You are recognizing that you could be more, do more, and achieve more. We want to join you on this journey.
We have providers that are experts in many different areas of counseling and coaching. If you are struggling with a mental health issue, such as depression or anxiety, we have providers that can help you in this area. If you are looking for a life coach; someone to help you explore your goals in life, we have providers that can meet this need as well. When you choose to make that first call for help, you are deciding to take a moment out of your life; to spend some time focusing on yourself; to improve yourself and realize your dreams. Be the example for your children. Show them that true change is possible. Make the call today.
Why Spend Time With a Coach or Counselor?
People in all different fields pursue outside assistance. Both elite and amatuer athletes have coaches; when you are sick, you go to a doctor; your child has teachers and guidance counselors. Why should your emotional and psychological health be any different? People of all ages and socioeconomic status can benefit from counseling and coaching. Thriveworks Associate Providers in St. Petersburg have experience working with many different types of people, as well as different concerns.
There are many reasons individuals and families choose to seek counseling. Perhaps you have experienced a tragic and unexpected event in your family, with your child, or in your relationship. When this happens, you can nearly be paralyzed with despair, fear, and possibly embarrassment. There is no need to feel embarrassed when considering reaching out for help. Providers are bound by law to maintain confidentiality. We are ready to connect you with someone who can help you work your way through this difficult situation, find light at the end of the tunnel, and create a new, healthy normal.
Perhaps you are considering connecting with a Thriveworks Associate Provider because you are looking for a life coach. Do you want to explore different ways to improve your life? You know that you could be achieving more in life, and also be experiencing more happiness and contentment. Perhaps you are looking to make a change in your career, but feel uncertain of what path to pursue next. We will connect you with a Thriveworks Associate Provider in St. Petersburg that can address your goals for coaching. We have providers that are experienced in many different areas of both coaching and counseling.
Reasons to pursue counseling or coaching may include:
Anxiety issues
Depression
Couples and marriage counseling
Blended families
Eating disorders
Sexual issues
Obsessive-compulsive tendencies
Panic attacks
Stress management
Career coaching
Grief counseling
Divorce recovery
Child therapy
Anger management
Addiction issues
Life coaching
Life transitions such as divorce or loss of a job
This is not an exhaustive list for the reasons that individuals or families choose to seek counseling or coaching. While it is impossible to list all of the reasons that cause individuals or families to seek counseling, please understand that we are ready to meet whatever need you have at the time. Whatever the situation, concern, or goal that has caused you to reach this page, you have arrived at the right place. We are ready to help you remember your self-worth, your value, and your self-confidence.
What If a Loved One Needs Help?
Maybe you have come to this page because your relationship is struggling. Whether you have been married for a few months or fifty years, you know that marriage is not always butterflies and roses. Days are long, there is little time to connect, and bad habits of poor communication are not easily changed. We take each other for granted, and have trouble expressing our true feelings. A Thriveworks Associate Provider in St. Petersburg can help you restore your relationship. We can help you decide what the best next step is for each member of the relationship.
Maybe you have come to this page because you are looking for help for a child or teenager. While teenage rebellion is normal, sometimes this behavior becomes so serious or disruptive to the family unit, that outside help is needed. Slammed doors, late nights, screaming, silence, and secrecy; there is no need to live your life like this. If you, as a parent, have an instinctual feeling that your child needs help, that should not be ignored. A Thriveworks Associate Provider in St. Petersburg may be able to reach your child or teenager in a way that you cannot as a parent.
If you have a loved that is struggling with substance abuse, it can be difficult to reach them, and lonely to live without them while they are lost in a sea of addiction. No matter how much you beg and plead for a loved one to get help, the effort is pointless until the person with addiction actually wants help. When your loved one is finally ready for help, a Thriveworks Associate Provider in St. Petersburg can walk alongside your relationship and your family in recovery and rebuilding your life together. When one person is battling addiction, the whole family unit is affected. Thriveworks Associate Providers will work not only with the person struggling with the serious issue, but also with the family as a whole.
Why Wait Any Longer?
We respect that you have choices in who you entrust your mental health needs to. You have choice when you are looking for a coach. We take our responsibility to our clients very seriously, and will work diligently to create a partnership based on mutual respect and esteem. When you call to connect with Thriveworks Associate Providers in St. Petersburg, you are making an important first step in creating your ideal life. Our trained and licensed counselors, therapists, and life coaches are experts in their field. Thriveworks Associate Providers have the education and experience to help you, your relationship, or your child. We are ready to put this knowledge to work for you.
We respect that it may be difficult for you to contact us. It requires taking a moment out of your life, and scheduling something for yourself. You may have trepidation or feel uncertain about calling a counselor. For all of these reasons, we want to be available when you need us. Out of respect for your busy life, we maintain a "no waiting list" policy. In most cases, we are able to connect you with a Thriveworks Associate Provider in as little as 24 hours. We will match you with someone that meets your needs, and who can immediately begin to help you create the change you need.
Perhaps you are still wondering if you should call. Wonder no longer. Let us help you create the life you have always dreamed about, or maybe realize the goals that you lost track of long ago. It would be our pleasure to walk with you on this journey. Call us today and we will connect you with a Thriveworks Associate Provider in St. Petersburg that can help you find your own path to health and healing.