Meet our Providers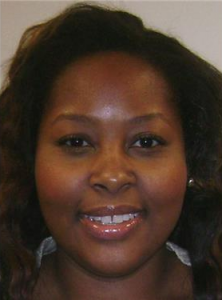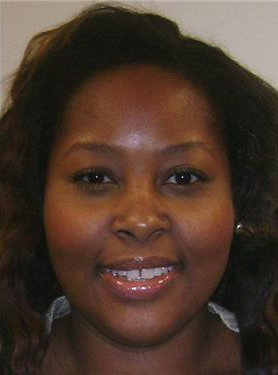 Gweneesha Little
Address:
2330 Scenic Highway S
Snelllville, GA 30078
---
Gweenesha Little obtained a Master's of Science in Clinical Mental Health Counseling from Mercer University and a Bachelor's of Science Degree in Psychology & Human Services from Clayton State University. While in graduate school she remained very active participating in various honors societies such as Phi Kappa Phi and Chi Sigma Iota serving as secretary. Gweenesha Little had the honor of writing a grant for the Mu Upsilon Alpha Chapter of Chi Sigma Iota to increase awareness of counselors who counsel clients that are affected by HIV/AIDS.
Gweenesha Little is a Licensed Professional Counselor in the state of Georgia and a Nationally Certified Counselor with extensive experience in treating adolescents, adults, and seniors in various settings including facility based, community, and private practice. Gweenesha's focus is on treating one's inner being. She further strives to help one reach their full potential through exploring how the mind and body connect. Her theoretical approach is Cognitive Behavioral Therapy while using a combination of different perspectives particularly Person Centered Therapy and Solutions Focused Brief Therapy. Gweenesha Little believes "In Every Ounce of Life there's Hope." Each person has unique gift and story to share. Through openness and willingness one can overcome adversity and grow from the inside out. She strives to find the most effective interventions to provide you with the results you desire as you are unique!
Helps with...
ADHD / ADD
Addiction
Adolescents
Aging
Alcohol abuse
Anger
Anxiety
Blended Family
Careers
Children
Chronic Pain
Codependency
Coping Skills
Couples
Dating
Dependency
Depressed Mood
Developmental Disorders
Divorce
Domestic Violence
Drug abuse
Eating Disorders
Family Conflict
Family Conflict
Fear / Phobia
Gambling
Goal Setting
Grief / Loss /
Impulsivity
Infertility
Infidelity
Infidelity / Affair
Internet Addiction
Life Coaching
Men's Issues
Money / Financial
Multicultural Issues
Nutrition
OCD
Parenting
Personality Disorder
Pregnancy
Racial Issues
Relationships
Schizophrenia
Self Esteem
Self Esteem
Self Harm
Sexual Issues
Single Life
Skin Picking Disorder
Sleep / Insomnia
Social Anxiety
Spirituality
Sports
Stress
Substance Abuse
Underachievement
Weight Management
Women's Issues
Workaholism
Payment Options...
Cash/ Self Pay
HSA Debit cards
BCBS
Aetna
Snellville Counseling – Mental Health Services, GA Depression Therapy
Life can be a struggle. Sick children, dead end jobs, aging parents, the list of difficult experiences goes on and on. Physical and financial struggles, such as health problems and financial difficulties are very challenging, but emotional and psychological struggles can be even more difficult. When you make the first call to connect with a Thriveworks Associate counselor in Snellville, you are taking the first step to emotional and psychological health. Our providers cannot solve your problems, but they can help you learn ways to deal with your problems in a healthy, confident manner.
Thriveworks Associate Providers in Snellville are leaders in their field, and able to be trusted. We know that you have choices when it comes to your mental health. If you are looking for a counselor, therapist, or life coach in Snellville, there is no need to look any further. The vast number of choices can be overwhelming, but Thriveworks Associates are a safe, wise choice.
Why Should I Consider Counseling or Coaching?
Some generations or cultural groups may look upon counseling and therapy with fear, anxiety, or shame. While this can be very common in certain areas or within different families, it is completely unnecessary. In fact, a person that is looking into therapy should take pride in their decision and their commitment to their mental health. It is a decision that can be extremely beneficial to your overall health and well-being.
Thriveworks Associate counselors and therapists in Snellville are prepared to help you deal with any issue you may bring to our office. We are experienced professionals, trained to deal with the issues that you deal with privately, maybe not even mentioning out loud. Whether you are seeking counseling for yourself as an individual, your marriage, your child, or your family, we are ready and able to help.
There are many reasons to seek counseling. These may include:
Anxiety issues
Couples counseling
Eating disorders
Obsessive-compulsive tendencies
Grief counseling
Problems with a child or teenager
Anger management
Addiction issues
Life coaching
Depression
Sexual issues
Life transitions such as divorce or loss of a job
You were possibly not able to identify your issue on this list. That is no reason for concern. Thriveworks Associate Providers in Snellville can deal with anything that concerns you. Whatever you are facing, we can face it together. Thriveworks is a safe and open environment without judgment or fear. Every person is unique, as are their innermost worries, fears, goals, and dreams.
Why Trust Thriveworks?
When you call to connect with Thriveworks Associate counselors and life coaches in Snellville, you are making an important first step in creating your ideal life. Our trained and licensed counselors, therapists, and life coaches are experts in their field. Thriveworks Providers have the education and experience to help you, your relationship, or your child. We are ready to put our knowledge to work for you.
We respect that it may be difficult for you to contact us. Many have trepidation and concern connected with even calling a counselor. For all of these reasons, we want to be available when you need us. Out of respect for your busy life, we maintain a "no waiting list" policy. In most cases, we are able to connect you with a Thriveworks Associate Provider in as little as 24 hours. We are ready when you are ready to begin your journey.
Call us today. Let's get to work.