Meet our Providers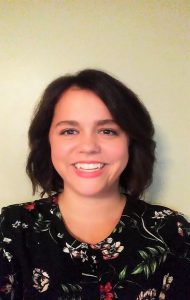 Catherine Broom
LMHC
Address:
1404 Sweet Home Road Suite 9
Amherst, NY 14228
---
As a Licensed Clinical Mental Health Counselor, I have had broad training in family therapy and extensive experience in working with families that are battling with the roadblocks of parenting and conflict, as well as with marital and relationship issues, interrupted parent-child relationships, co-parenting and blended families.
I work with individuals, partners and families in distress from issues that stem from trauma, grief and loss, stress, life transitions and/or personal challenges. My expertise is also in helping people with their struggles with anxiety, depression and mood imbalances. I use Cognitive Behavioral Therapy and motivational methods, as well as mindfulness and other relaxation strategies to help people find their own strengths and solutions. By using these approaches, I help people to feel that they have support and guidance as they learn how to deal with the struggles they face in their lives.
What made you want to become a therapist?
As a young adult it came natural to me to be able to resolve my own personal issues, set goals, maintain insight and forgive myself and others for mistakes. When I was evaluating school programs and considering what would be the best fit for me, counseling programs just made the most sense.
What type of clients do you most enjoy working with?
I enjoy working with motivated clients who are receptive to direct feedback, can identify their own goals and follow through with treatment recommendations.
What do you like most about working with clients?
I enjoy hearing about the benefits of following through with treatment recommendations and how therapy has helped.
Why do people get stuck? How do you help clients get unstuck?
People either believe that control resides internally within them, or externally, with others or the situation. If a client is external then they have more difficulty initiating change. I work with clients to challenge rigid thinking patterns and develop the ability to view life from an internal perspective.
Do you use any specific counseling method or philosophy?
Solution focused and CBT with some DBT/mindfulness techniques taught. I have also received training in a trauma focused model called progressive counting which I am able to implement in sessions as needed.
What do you know now that you didn't know when you first started your career as a counselor/therapist?
It is ok to challenge a client; to block them from engaging in communication, thinking and feeling that is unhealthy and unproductive.
What is one thing that you try to teach every client?
To change rigid thinking patterns, acknowledge the perspective of others and take responsibility.
What type of clients do you work best with?
Clients with the ability to be introspective
How many sessions do most clients spend in counseling with you?
If treatment is solution focused it is more likely to be brief- no more than 12 sessions. Past 12 sessions I would have a conversation with the client about what is keeping them from progressing to a point that counseling is no longer needed.
How long does it usually take for a client to begin to experience change?
Depending on the client's ability to receive and apply treatment recommendations they can experience change between the first and second session. If change does not occur a client is less likely to continue attending.
How might you counsel a client who is struggling during a divorce or breakup?
Adjustment issues are best treated with strategies to resolve mood interference such as mindfulness, routines, journaling, and exercise and so on. Treatment would also include the discussion of realistic expectations for the longevity of the relationship based on the clients relationship skills- communication, compromise, goal setting, perspective sharing..
How might you counsel a client who is experiencing social anxiety?
CBT and DBT
How might you counsel a client who is experiencing clinical depression?
CBT and DBT
How might you counsel a client with an eating disorder?
Evaluate for trauma and use a trauma based model
How might you counsel a client who is experiencing shame and guilt?
I would need more information. Is the client anxious or depressed? Is there a history of trauma?
How might you counsel a client who is struggling with feelings of loneliness and isolation?
I would need more information. Is the client anxious or depressed? Is there a history of trauma?
What is one thing you've learned from a client?
Some people do not have the ability to grasp concepts/ideas discussed in a solution focused therapy session and need time spent in sessions that primarily involve reflective listening to increase comfortability and work towards developing goals.
What should clients expect during their first counseling session with you?
To be challenged and given direct recommendations
What would you say to a client who was nervous about his or her first session?
Being nervous is a natural response to something new and that together we will work towards developing a relationship that feels comfortable for you.
What advice would you give to a client trying to choose a therapist?
Ask the therapist about their treatment approach and to consider how they see change occurring.
When a couple attends counseling, how long does it take for the couple's relationship to experience improvement?
Depending on the client's ability to receive and apply treatment recommendations they can experience change between the first and second session. If change does not occur they are less likely to continue attending.
When counseling a couple, what's your goal for the first session?
To hear what they each think is getting in the way and develop a plan for something that they can try between sessions to work towards resolving one specific issue.
Age Groups Seen:
Helps with...
ADHD/ADD
Adolescents
Anger
Antisocial Personality
Anxiety
Asperger's
Autism
Blended Family
Career
Children
Codependency
Coping Skills
Couples
Dating
Dependency
Depressed Mood
Divorce
Domestic Violence
Family Conflict
Fear/Phobia
Gambling
Goal Setting
Grief/Loss/Bereavement
Impulsivity
Infidelity/Affair
Internet Addiction
Life Coaching
Men's Issues
Money/Financial
Narcissim
OCD
Parenting
Personality Disorder
Pregnancy
Racial Issues
Relationships
Schizophrenia
Self Harm
Sexual Abuse
Sexual Issues
Single Lif
Skin Picking Disorder
Sleep/Insomnia
Social Anxiety
Spirituality
Sports
Stress
Trauma/PTSD
Under-achievement
Video Game Addiction
Weight Management
Women's Issues
Workaholism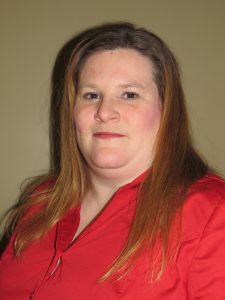 Michelle Senecal-Hunt
LCSW
Address:
4143 Beach Ridge Road
North Tonawanda, NY 14120
---
Michelle received her Bachelors Degree in Social Work from Castleton State College in Vermont in 2000. After completing her undergraduate degree, Michelle earned her Masters of Social Work from the State University of New York at Buffalo in 2004. She has worked in the Social Work and counseling field for over 10 years.
Over the years, Michelle has worked extensively with victims of violent crimes through her work with the New York State Office of Victim's Services. These individuals have suffered through domestic violence, assault, Childhood Sexual Abuse, are the family members and friends of those who have been the victims of homicide, and the victims of other violent crimes. During the past year, Michelle worked with juveniles who demonstrated sexually harmful behaviors, trauma, and had been placed in residential facilities for their actions and behaviors. She has experience coordinating care and services with various agencies, schools and doctors from her past days as a Service Coordinator with Family and Children's Services of Niagara Inc.
Michelle is extremely comfortable working with individuals who have learning disabilities. This is a specialty that is really close to her heart as she has overcome her own battle with Dyslexia. She worked tirelessly to earn her high school diploma, undergraduate degree, Master's Degree and licensure. Michelle hopes to pass on her knowledge of thriving with this disability to others who may suffer from the same types of problems to help them succeed in their lives.
Helps with...
Trauma Services including working with Victims of Domestic Violence, Childhood Sexual Abuse, Assaults, and a variety of other traumas
Post-Traumatic Stress Disorder (PTSD)
Personality Disorders (Borderline Personality Disorder)
Sexually Harmful Behaviors (Youth and Adolescents)
Mental health diagnosis such as Bipolar Disorder, Anxiety, Depression, Obsessive Compulsive Disorder(OCD), Attention Deficit Disorder(ADD), Attention Deficit Hyper Activity Disorder(ADHD)
Teens who are having difficulty with their friends or parents
Pre-Martial Counseling
Faith based counseling
Problem solving/ Solution Focused Therapy
Dialectal Behavior (DBT)
Cognitive Behavior Therapy (CBT)
Trauma Informed Therapy
North Tonawanda Therapy – Counseling, Life Coaching, Mental Health Services in New York
Why Are You Considering Counseling or Life Coaching?
There isn't a single reason that everyone turns to counseling or life coaching. People from all walks of life, people with a wide range of issues, people from all backgrounds come to us for counseling and life coaching. The only requirement for seeking treatment is a willingness to change and you've proven that by seeking out more information on therapy.
Are any of these reasons the reason you're seeking help?
It would be impossible to write a list of all the reasons people seek counseling but we can share with you some of the most frequent reasons people come to us:
They have issues with anxiety.
Couples need help moving forward together.
Individuals are stuck in a career rut and need career counseling.
Clients are struggling with eating disorders and need help.
People have obsessive-compulsive issues and want assistance.
People dealing with a specific loss or general grief.
Parents need help with their children or teenagers.
Divorced folks need help moving forward.
Anger management is needed.
A substance abuse problem leads them to us.
Significant life transitions have become difficult to navigate, including losing jobs or moving.
General life coaching to learn how to set goals and achieve them.
Are you having trouble articulating exactly why you're considering getting help?
Some people come to Thriveworks North Tonawanda Counseling & Coaching and know exactly what they're looking for and why they are seeking help. Others don't. They know that something isn't right but they can't quite articulate what the problem is. When your issues are complicated in this way, the professionals at our offices can help you make sense of your struggles.
If you're like most people, you don't spend enough time on yourself
It's common for people – especially parents – to spend most of their time taking care of others. Those same people who are so busy taking care of other people, and who don't think twice about doing so, are the first to say that they don't have the time to take care of themselves.
Does that describe you? When's the last time you not only identified your goals and dreams for your life, but made a list of steps to achieve them – and started following those steps? If you've put yourself on hold for too long, then it's time to wake up. You don't have to live with the status quo. You can move forward.
If you're stuck thinking that it's selfish to take time for yourself, consider this: the healthier and happier you are, the better able you are to take care of those around you. Think of it like the oxygen masks in airplanes. Every time you fly, a flight attendant reminds adults to put their mask on first before putting the mask on their child. Why? Because if you can't breathe, you can't help your child. Thriveworks North Tonawanda, NY Counseling & Coaching can help you breathe again.