Meet our Counselors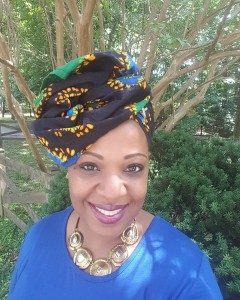 Avalaura Beharry
Address:
9196 Autoville Drive
College Park, MD 20740
---
Embrace all that you are, in service to the world and to your highest and most incredible life -- the journey waits for no one, it begins now! This is a challenge from Avalaura, the internationally celebrated Intuitive Consultant and Life Coach. Avalaura passionately dedicates her life to assisting mission driven leaders and individuals live their best lives and achieve their BIG dreams. If now is the time for you to live a freedom-focused life, detox yourself of limiting beliefs that no longer serve you, and create an unrecognizable reality — then Avalaura is the guide you've been waiting for.
Avalaura says, "I work with people who feel called to do big, great and meaningful work in the world and for whatever reason, they're either not doing it or worse, they're doing it unfulfilled."
As the founder of Avalaura's Healing Center, Avalaura uses a holistic approach to help individuals deal with challenges and life issues that stop them from living fully, completely and authentically. She takes her clients from hole to wholeness in their life, relationships and business by guiding them through a powerful healing process that helps them discover who they are, who they wish to be, and how to get there. She is an avid foodie who loves to pray, meditate, laugh, travel, spend time with friends and family and sit at the feet of her teachers and mentors.
Avalaura is a Licensed Graduate Social Worker who holds a Bachelor's Degree in Psychology and a Master's Degree in Social Work from Howard University in Washington, DC. Additionally, she is a trained Reiki Master/Teacher, Certified Life Coach and Spiritual Counselor, Hypnotherapist, Holistic Aromatherapist and Yoga/Meditation Instructor.
It's your time to breakthrough fears and make a greater impact and it all begins within you. Transform with Avalaura's support and contact her today for a consultation.
Age Groups Seen:
Helps with...
ADHD/ADD
Addiction
Adolescents
Aging
Alcohol abuse
Anger
Antisocial Personality
Anxiety
Asperger's
Autism
Blended Family
Careers
Chronic Pain
Codependency
Coping Skills
Dating
Dependency
Depression
Developmental Disorders
Divorce
Domestic Violence
Drug abuse
Eating Disorders
Family Conflict
Fear / Phobia
Gambling
Goal Setting
Grief / Loss
Impulsivity
Infertility
Infidelity
Internet Addiction
Life Coaching
Men's Issues
Money/Financial
Narcissism
Nutrition
OCD
Parenting
Personality Disorder
Pregnancy
Racial Issues
Relationships
Self Esteem
Self Harm
Sex Therapy
Sexual Abuse
Sexual Issues
Single Life
Skin Picking Disorder
Sleep/Insomnia
Social Anxiety
Spirituality
Sports Stress
Substance Abuse
Trauma / PTSD
Under-achievement
Video Game Addiction
Weight Management
Women's Issues
Workaholism
College Park, MD Mental Health Counseling – Anxiety and Depression
Everyone lives with unfulfilled dreams and goals. Sometimes, the mundane rhythm of life lulls people into complacency: wake up, exercise, eat breakfast, drop off the kids, go to work, pick up the kids, go to the grocery store, make dinner, watch TV, go to bed, repeat, repeat, repeat. Time for adventure, hobbies, and connection is lost in the routine.
Sometimes, life's hardships derail people's dreams. Depression and anxiety can make everyday functioning difficult, much less pursuing a life goal. Addiction or other mental health disorders can steal a person's dream life.
But what if these life goals were not lost forever? What if you could overcome life's challenges to live a fulfilled life? What if you could thrive?
Thriveworks College Park, MD counselors help people discover a path back to their life goals and dreams. Therapy at Thriveworks College Park, MD offers treatment that is tailored to each, individual client. We partner with our clients to find a way for them to overcome mental health issues and thrive.
Why Counseling Therapy?
Life is complicated, and each person has their own unique experiences, family history, and thought life. People pursue mental health services for many different reasons. Some people are not able to articulate a reason they want to start counseling, they just know they need help. That's normal and ok.
Whatever is happening in your life right now, if you are ready for help, our counselors are ready to listen.
Thriveworks College Park, MD counselors have helped people of all ages, from children to mature adults. Clients often walk through our doors because they are experiencing …
Ongoing anxiety
Insomnia
Marriage tension
Career choices
Eating disorders
Obsessive-compulsive tendencies
Grief
Stress
Divorce
Domestic violence
Intense anger
Addiction
Life transitions
And more
Whatever may bring you to our office, know that it is an honor to walk with you as you takes these important steps toward a better life. We want to provide you with excellent care and, with time, prove that you can trust us with your emotions and mental health.
Help for Struggling Families, Loved Ones, and Relationships
Often times, mental health issues that affect one person also affect their loved ones. Do you relate to any of these situations?
You worry about your teenager. You know it is normal for teens to distance themselves from their parents, but your child's behavior feels extreme. You have a nagging feeling that something might be wrong.
Your spouse has cheated. Rebuilding the marriage feels overwhelming and impossible, but you are not sure you want a divorce either.
Your sibling is struggling with an addiction. You want to help, but you do not want to enable the addiction.
Therapy at Thriveworks College Park, MD has helped many people navigate these tricky situations with their families and friends. Even if your loved one does not want to attend counseling with you, know that it is always ok to reach out for help.
Taking the First Step
Many people feel nervous when they think about scheduling a counseling appointment for the first time. Unfortunately, negative stereotypes can lead people to believe they must handle their problems by themselves. In this view, asking for help means weaknesses, and people can feel embarrassed when they are just getting the help they need.
Before scheduling an appointment, it is also normal to feel fear. Therapy often challenges people to make needed changes. Even though Thriveworks counselors offer lots of support and help along the way, change is hard and can be scary.
It take courage and strength to overcome social stereotypes or fear and start the process of building a happier, healthier life. Thriveworks therapists understand how hard this can be, and they have helped many people live a more fulfilled life. Our counselors know that many people look back on their decision to pursue counseling and are so glad they made that first step.
Why Thriveworks College Park, MD Counseling?
We know you have thought long and hard about working with a counselor. We know that making the call to schedule your first appointment is not easy. Thriveworks College Park, MD's counselors respect the journey you have chosen and want to help from the minute you call to make your first appointment.
Here are some things you can expect when you call our office.
A person will answer your call.
You will not be put on a waitlist (we don't even keep waitlists).
Your appointment will be scheduled as soon as possible and often within 24 hours.
You can schedule a weekend or evening appointment if you need it.
Our office accepts most insurance providers.
Are you ready to get started? Call Thriveworks College Park, MD counseling today. Appointments with caring and experienced therapists are available.