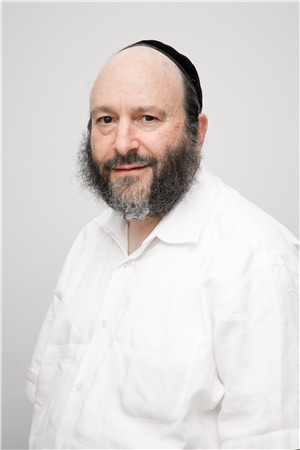 Jaime Grunfeld
Licensed Psychotherapist
Brooklyn Heights:
26 Court Street Brooklyn NY 11242
Midtown Manhatten:
124 E40 Str. Suite 404, New York NY, 10016
What I believe:
I am a NY State licensed psychotherapist with 20 years of experience providing therapy services to a wide range of clients. My initial training was in psychoanalysis, at the Sociedade Brasileira de Psicanálise in São Paulo, Brasil , and in the US, I hold a Masters degree in Mental Health Counseling from Touro College.
I'm fluent in several languages, and my clients are from a diverse range of cultures, religions, genders, careers and orientations. My expertise is in treating mood disorders and personality disorders.
My philosophy: We all have the intelligence and strength to work through difficult issues, but sometimes we need a little help.
If you are feeling anxious, depressed, lost or alone, therapy can help you move forward. As you develop a deeper understanding of your own thoughts and feelings, you will be more equipped to resolve the inner turmoil and confusion which at times affects us all.
My goal is to help you live a fuller, happier more connected life. I establish a caring, respectful, non judgmental environment where we can understand your deeper issues.
By asking detailed questions about your past experiences and your present situation, you can begin the courageous steps towards changing repetitive unfulfilling behaviors into a life with more gratification in work, play, and relationships.
Counselor Interview Questions:
What made you want to become a therapist?
I've been in therapy for myself (psychoanalysis), and I became fascinated.
What type of clients do you most enjoy working with?
With depressed people to diminish their emotional pain, and instill them with hope, lift their moods and self-esteem.
Why do people get stuck? How do you help clients get unstuck?
In my case, depression is known to be caused by nature and nurture, biology and environment. I help them by exposing to them their own strengths, and eliminating psychodynamically their subconscious feelings of guilt, inadequacy, etc…
Can you tell me about a difficult client/case? What were the challenges and how were you able to help your client?
Sometimes they need to be referred to a psychiatrist for anti-depressants.
What's the best part of your day?
When I'm with a client who's progressing and enjoying therapy.
Do you use any specific counseling method or philosophy?
Psychodynamic psychotherapy.
What do you know now that you didn't know when you first started your career as a counselor/therapist?
I actually started my career after being in therapy for a long time, so I knew a lot. But before I started my own therapy, I was really skeptic about it.
What is one thing that you try to teach every client?
That their worth is much higher than they think it is.
What type of clients do you work best with?
I mostly treat depression.
How many sessions do most clients spend in counseling with you?
About 12.
How long does it usually take for a client to begin to experience change?
About 2-3 sessions.
How might you counsel a client who is struggling during a divorce or breakup?
Firstly, he/she is not alone; I'm there for them. Second, by him/her understanding that are able to cope by themselves.
How might you counsel a client who is experiencing social anxiety?
Validate their fears and then bring them to the awareness that their not in inferior than others.
How might you counsel a client who is experiencing clinical depression?
Be there for them and instill hope. Assess what's triggering their depression and address those issues. Eventually, suggest a visit to a psychiatrist to be helped with anti-depressants.
How might you counsel a client with an eating disorder?
I'd refer out.
How might you counsel a client who is experiencing shame and guilt?
Validate that we might experience shame and guilt, so they shouldn't feel shame or guilt of having these feelings. Than assess the reasons for feeling shame and guilt, and address them.
How might you counsel a client who is battling addiction?
I'd refer out.
How might you counsel a client who is struggling with feelings of loneliness and isolation?
He/she is probably isolating him/herself. Identify the reason (low self-esteem, etc,,,) and work on it.
What is one thing that surprised you when you began your career as a therapist?
The power of therapy.
What should clients expect during their first counseling session with you?
The talkers should expect that I'll listen carefully. For those who're afraid to talk, I'll break the ice by being kind, respectful, and by the questions I'll ask them that will facilitate them saying what they'd like to say.
What would you say to a client who was nervous about his or her first session?
That he/she was feeling what almost all feel.
What advice would you give to a client trying to choose a therapist?
He/she should choose the one they feel real comfortable with.
How do your clients know if counseling is working?
If they feel more relaxed, at ease with life, achieving inner peace, this is a sign that it's working.
Can clients become dependent on counseling?
No. They might love it, but not become dependent. The goal of therapy is to enable them to be on their own.
What can a client do to prepare for his/her first counseling appointment?
The best he/she can do, is do nothing; Be spontaneous.
When working with couples, what is the most common challenge you see
Have them get rid of power struggle, understand that we'll not have a winner and a loser.
When a relationship has experienced infidelity/adultery, does it ever recover?
Yes, if the infidel part assumes he/she was wrong, stops being infidel, and understands that it will take some time for the other part to regain trust in him/her.
When a couple attends counseling, how long does it take for the couple's relationship to experience improvement?
As soon as both of them are committed to improve, and both of them developed trust that this therapy will lead them to the desired results.
When counseling a couple, what's your goal for the first session?
Be perceived by both of them as a neutral person, who's capable to help them.
Helps With...
Anxiety
Behavioral Issues
Bipolar Disorder
Borderline Personality
Dual Diagnosis
Emotional Disturbance
Family Conflict
Narcissistic Personality
Peer Relationships
Relationship Issues
School Issues
Spirituality
Suicidal Ideation
at 917-525-2451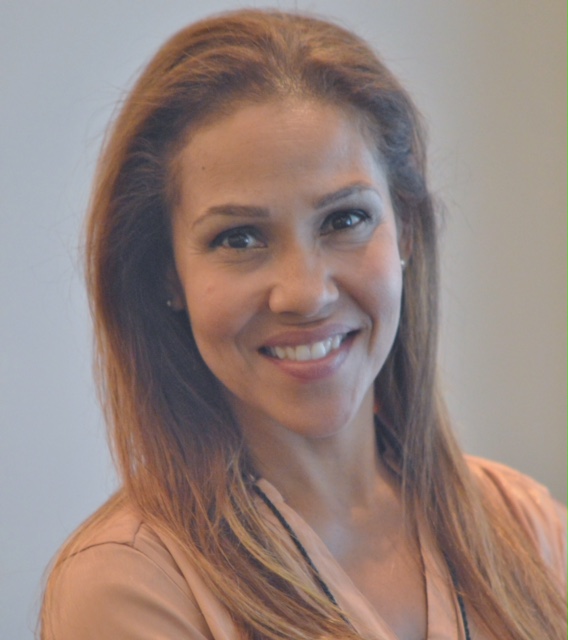 Zulma Rodriguez
LCSW-R, CASAC
220 W. 71st, Suite 1B,
New York, NY, 10023 Zulma is passionate about her work and prides herself on never asking something of a client that she wouldn't do herself. Zulma is full of life experience, patient and wise. She has often been described as having a sixth sense and really "gets" her clients. She believes that you are the expert on your own life; you already possess everything you are searching for within. Zulma is ready to help you to find and create the life you want! After working in the addictions field for two decades, Zulma has found her true niche pulling from her extensive experience in substance abuse, DBT, 12-step philosophy and Gestalt therapy to uniquely help her clients successfully battle addictions, eating disorders, co-dependency, marriage, couple and family work as well. Zulma is a CASAC, Credential Alcoholism Substance Abuse Counselor, and a Licensed Clinical Social Worker, receiving her master's degree from Adelphi University. She has completed several trainings including the 5 day intensive DBT training "Dialectical Behavior Therapy for the Multiply-Disordered Client." Zulma has run numerous addiction treatment programs, including work as a Substance Abuse Counselor at South Oaks Hospital, was the Director of a mental health and substance abuse facility for Metropolitan Center for Mental Health, and was the Deputy Director of Greenhope Services for Women. Zulma also has extensive experience teaching on the theories and models she practices.
Helps With...
Addiction
Alcohol Abuse
Anger
Anxiety
Codependency
Coping Skills
Couples
Dating
Dependency
Depressed Mood
Drug Abuse
Eating Disorders
Family Conflict
Goal Setting
Grief/Loss
Life Coaching
Nutrition
Relationships
Self Esteem
Spirituality
Substance Abuse
Weight Management
Women's Issues
at 917-525-2451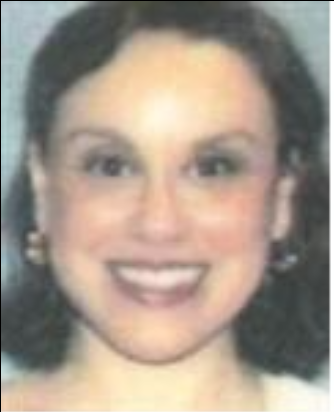 Marilee Garfield
DSW, LCSW
23 Old Mamaroneck Road Studio 1 White Plains,
New York 10605
Dr. Marilee Garfield, DSW, LCSW offers warm-hearted and effective psychotherapy in my White Plains office at 23 Old Mamaroneck Road in White Plains, New York. I specialize in romantic relationships for both married, single and dating couples. A primary goal is to help you recover the love you want in romantic relationships. In addition to being an unusually experienced relationship coach, I am an interactive, solution-focused general psychotherapist. My approach is provide support, psychoeducation and practical techniques to help clients build the lives they want, romantically and in all spheres.
I am also a very effective life coach, I was Magna Cum Laude from Fordham University, with twoMaster's degrees and a Doctorate in Clinical Social Work. I work best with people who are anxious or depressed and find themselves at an impasse, especially, as noted, where it concerns romantic/marital issues. I help couples rebuild trust in one another, and individuals rebuild trust in themselves.
In sum, I offer a rare commodity: an unusually experienced listening and healing presence, one who offers an action-oriented plan to heal what ails you, swiftly and compassionately. I also provide general and relationship group therapy.
Helps With…
Couples
Dating
Anxiety
Asperger's
Blended Family
Depressed Mood
Loss/Grief/Bereavement
Life Coaching
OCD
Personality Disorder
Trauma/PTSD
Women's Issues
at 917-525-2451
The Bronx Counseling – Mental Health, Therapy, New York Depression Help
Change, whether expected or unexpected, is hard. It can leave us confused, overwhelmed and questioning what to do.
If this sounds like you, you're not alone. The experienced therapists and life coaches at Bronx Counseling can help!
Do I Need Help?
If you're asking the question, maybe so. It can be hard to acknowledge that we aren't able to handle issues on our own. The truth is, some issues are bigger or more complex than we are equipped to handle on our own.
It's not a sign of weakness to seek help. It is a sign of strength when you can reach out for help.
Counseling is a gift you give yourself
People seek counseling and coaching for many reasons. Some have serious mental illness. Some are struggling with life transitions or relationship issues. Others come seeking support and guidance.
Some of the reasons people seek help are:
Sadness or depression
Anxiety or stress
PTSD
Career and life transitions
Marital or family issues
Life coaching and goal setting
Grief and loss
And many, many more…
Maybe you aren't even sure what your need is. Perhaps you are just not feeling your best…off your game. If so, an Bronx therapist or Bronx life coach can help you sort out what is causing you distress and recommend a plan of action to get you back to feeling your best.
Your Bronx Counseling provider will fully assess your situation and work with you to understand what is happening. Together you will develop a plan to achieve the goals you set. Your therapist or life coach is your partner in the journey. You make the decisions as to where that journey takes you.
How Do I Find A Bronx Counseling provider?
Getting started is easy! Simply call Bronx Counseling at 917-525-2451 and one of our dedicated staff members will help you get started. They will answer any questions you may have about Bronx Counseling's services. They will take some basic information and pair you with the appropriate Bronx Counseling provider.
From your first call, you will find that we are different. We work hard to earn our clients respect and trust. We know your time is valuable and that you don't want to wait days or weeks for an appointment. We can usually pair you with an Bronx therapist or an Bronx life coach within 24 hours. From there, your journey begins.
Reaching out is the first step on your journey to wellness. The experienced team at Bronx Counseling would be honored to take that journey with you.