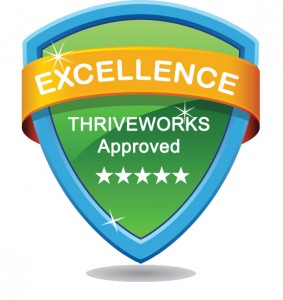 Welcome to our "Friends of Thriveworks" Counselor Directory!
At Thriveworks, we strive to provide excellent care to our clients. However, we can't be everywhere, and if you are looking for a counselor or life coach outside our trade area, we want to help you connect with quality providers in your area.
Below is a free list of US-Based counseling therapy and life coaching providers,* organized by city and state. Enjoy!
Alabama
American Samoa
Arizona
Arkansas
California
Morgan Hill Counseling
15585 Monterey Road, Suite A
Morgan Hill, CA 95037
408-218-1106
http://counselingmorganhill.com
Ann Dypiangco, LCSW
4515 Ocean View Blvd
La Canada Flintridge, CA 91011
(818) 495-5814
http://www.lacanadatherapist.com/
Turning Point Counseling
Multiple Locations in CA
California
1-800-998-6329
http://www.turningpointcounseling.org/
Steven Schoser, MA, LPCC
3880 South Bascom Ave, Suite 212
San Jose, CA 95124
303-898-5552
Steven Schoser
Colorado
(719) 380-9032
Connecticut
Delaware
Florida
Georgia
Atlanta / Sandy Springs:
Thriveworks Atlanta Counseling
8800 Roswell Rd, #255
Atlanta, GA 30350
404-719-4233
www.atlanta-counseling.com
Hawaii
Idaho
Illinois
Indiana
Iowa
Kansas
Kentucky
Louisiana
Maine
Maryland
Burtonsville:
SMR Counseling Services 15304 Spencerville Court, Suite 201 Burtonsville, MD 20866 202-600-7759 
www.smrcounselingservices.com
Friends in Transition LLC
7910 Woodmont Ave, Suite 1101
Bethesda, MD 20878
202-630-6641
Massachusetts
Cambridge:
Thrive Boston Counseling and Life Coaching 872 Massachusetts Ave Ste 2-2, Cambridge, MA 02139 617-395-5806
www.thriveboston.com
Westborough: 
Thriveworks Counseling and Life Coaching 1500 W Park Dr. #255 Westborough MA 01581 (774) 377-4939
www.westboroughcounseling.com
Michigan
Minnesota
Mississippi
Missouri
St. Louis:
Change, Inc. | A Counseling Company 5859. S. Kingshighway Blvd, St. Louis, MO 877-5-CHANGE (877-524-2643)
http://changeincorporated.org
Montana
Nebraska
Nevada
New Hampshire
New Jersey
Success Source Counseling and Life Coaching, LLC
808 High Mountain Road, Suite 201-A
Fanklin Lakes, NJ 07417
(201) 805-3480
New Mexico
New York
363 Route 111, Suite 103
(631) 335-3960
North Carolina
830 Hendersonville Rd. #3
(828) 475-4295
North Dakota
Northern Marianas Islands
Ohio
Oklahoma
Oregon
Pennsylvania
Puerto Rico
Rhode Island
South Carolina
South Dakota
Tennessee
Texas
Utah
Vermont
Virginia
Lynchburg:
The Change Group, LLC 1023 Commerce Stree, Suite B Lynchburg, VA 24504 434-219-0138
http://www.lynchburgcounseling.com
Virgin Islands
Washington
Allyson Henry
1602 Broadway Rd., Suit 203
Seattle, WA 98122
(206) 641-9722
West Virginia
Washington D. C.
Wisconsin
Wyoming
*Disclaimer: Before utilizing the services of any practice/provider listed in this directory, potential clients are advised to perform their own due diligence and assessment of whether the practice and or provider is a reputable care provider, and a good therapy fit. Thriveworks does not warranty the practices listed in this directory. If you believe that any practice on this list should be removed for any reason, please contact us at 1-855-4-THRIVE, and a Thriveworks Care Specialist will take your call. You can alsocontact us by email here.
Want to be included in our directory as a "Friend of Thriveworks"? Admittance to to this list is free! For details, kindly contact us at 1-855-4-THRIVE (847483) X-2, or Email us here, or review the simple inclusion process here: Becoming a Friend of Thriveworks.