Meet our Providers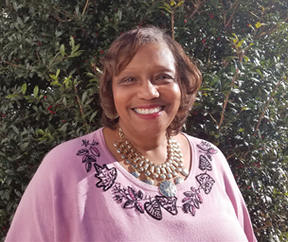 Marilyn Hembrick
Address:
7459 Old Hickory Drive
Mechanicsville, VA 23111
---
Marilyn earned her Master of Arts degree in Counseling at Liberty University. Marilyn has worked numerous years in the business sector and while doing so, she married and raised a family. In addition to her business experience, Marilyn acquired a Pastoral Care and Counseling Diploma and a Certificate in Formational Prayer from The Center for New Life School of Continuing Ministry in Richmond, Virginia. Marilyn's leadership roles include leading women ministry groups, youth mentoring group, youth church groups, and volunteered at the YWCA Women's shelter.
Marilyn completed her counseling internship in December 2014 and is currently, a pre-licensed counseling professional at The Refocus Center in Mechanicsville, Virginia. Marilyn has gained valuable counseling experience and knowledge with individuals and couples in the areas of anger management, boundary issues, career transition, depression, anxiety and trauma. She enhances her counseling experiences through individual and couples counseling and facilitating psychoeducation support groups. Until she is licensed, Marilyn will be under the supervision of Jennifer Perkinson, LPC at Resource Guidance Services, Inc.
In counseling, Marilyn uses Cognitive Behavior Therapy, Dialectical Therapy and Narrative Therapy to help her clients through their emotional pains and life challenges. With that, she embraces the power of choice to change for recovery, restoration, and reconciliation. Marilyn's passion lies in being that conduit to her clients to overcome the emotional toll of depression, anxiety, stress, family, and relationship issues, trust issues, career transition, grief, forgiveness, and sexual and/or physical trauma. In the past twelve months, she has counseled several young women traumatized by sexual abuse. To enhance her effectiveness, Marilyn plans to complete her training requirements for the Green Cross certification as a Certified Traumatologist in 2018.
Recently, Marilyn became a PREPARE/ENRICH Facilitator to enable her to help both married and unmarried couples that wants to understand and to improve their relationships. PREPARE/ENRICH is an effective relationship and skill-building inventory assessment tool that is custom tailored to a couple's relationship and provides couple exercises to build their relationship skills.
In her free time, Marilyn enjoys reading, walking, and spending time with her family, her church family, and friends. Marilyn loves to travel and to seek new and exciting adventures to fill her life. Foremost, Marilyn is a Christian and she strongly believes that the power to heal physically, mentally, emotionally, and spiritually rest in God's hands. Therefore, she is thankful that
God has placed in her the desire to help others to their healing journey.
We cannot allow our errors in judgment, repeated every day, to lead us down the wrong path. We must keep coming back to those basics that make the biggest difference in how our life works out. Then, we must make the very choices that will bring life, happiness, and joy into our daily lives. "Jim Rohn"
Age Groups Seen:
Helps with...
Addiction
Alcohol Abuse
Anger Management
Anxiety
Behavioral Issues
Borderline Personality
Career Counseling
Codependency
Coping Skills
Depression
Divroce
Domestic Abuse
Domestic Violence
Drug Abuse
Emotional Disturbance
Grief
Infidelity
Life Transitions
Martial and Premarital
Parenting
Peer Relationships
Pregnancy
Racial Identity
Relationship Issues
School Issues
Self Esteem
Sexual Abuse
Spirituality
Stress
Substance Abuse
Trauma PTSD
Women's Loss
Mechanicsville Counseling – Mental Health Services, Therapy, VA
Many of us remember roaming about the neighborhood all day in the summer, without a care in the world. No cell phones, no worries, just fun outside. Things have changed. Few parents let their parents roam free, and certainly not without a means of communication. Whether it actually is or not, the world feels more dangerous. It seems like our children are in danger nearly all day long. We are never without something about which to worry. When fears about this world get overwhelming, reaching out to a Thriveworks Mechanicsville Counseling provider who can help relieve some of these fears. We cannot change the reality of the world, but we can help you figure out how to navigate it. We can help you learn coping mechanisms and strategies that you can use in any situation.
If you are seeking counseling, the reason may be very serious and traumatic, or it may be simply seeking counseling or therapy in Mechanicsville, VA. Whatever you are facing, we have a Thriveworks Mechanicsville Counseling therapists can meet this need. Our lives are full of problems and issues on a daily basis. Trouble in our relationships, with our children, or in our extended family, is very common. We are all flawed individuals, and our issues multiply when we are together. When you connect with a Thriveworks Mechanicsville Counseling, we can help diagnose the various pieces of the puzzle of your relationship.
People of all ages can benefit from speaking with a coach or counselor, from the very young to the very mature. It may not be an easy decision, but it is a very important and meaningful decision.
Reasons to pursue counseling in Mechanicsville may include:
Anxiety issues
Sexual issues
Couples counseling
Career coaching
Eating disorders
Depression
Obsessive-compulsive tendencies
Grief counseling
Problems with a child
Stress management
Divorce recovery
Anger management
Addiction issues
Life coaching
Life transitions such as divorce or loss of a job
Perhaps you are not seeking help for yourself, but rather for a family member. If you are looking for a child therapist, Thriveworks Mechanicsville Counseling can meet that need. Children are often unable to speak up for themselves, and are unaware that counseling is even an option. If a child has suffered a trauma, it can be very difficult to get him or her to open up and express their feelings. Thriveworks Mechanicsville Counseling counselors in Mechanicsville are able to meet a child right where they are at, and gently work through their feelings and emotions. We can partner with a family, and help each person feel their worth and identify their areas of need and attention.
Your life is full of responsibilities. You spend so much time caring for others, but how much time do you give to yourself? Perhaps you have simply put your dreams on hold for too long. You have spent decades addressing your family's needs, and ignoring your own. Thriveworks Mechanicsville Counseling has counselors and therapists that understand, but we want you to know that you can be more; your life can be more. Life is not a dress rehearsal. If you do not take charge of your life now, when? If you do not give attention to your dreams, who will?
We know that seeking counseling is an important decision, and one you may have been considering for quite some time. For this reason, we want to be ready when you are ready to make a change in your life. We pride ourselves on not operating with a waiting list. In most cases, we can pair you with a Thriveworks Mechanicsville Counseling provider within 24 hours. You have waited so long to live the life you really want. Why wait a moment longer?