Meet our Providers
Denise Serrato
LCSW
Address:
117 Dobbin St Suite 305B
Brooklyn, New York 11222
---
Desiring to discover, dissect and explore oneself is a powerful and rewarding decision. As a licensed-experienced and trained Clinical Social Worker, I create safe and welcoming spaces towards unpacking and embarking on a self-reflective and healing path by co-creating, alongside with you, pathways towards embracing and cultivating new lenses through clinical methods of re-framing thinking and behavioral patterns, creating manageable and self-sustaining life experiences.
Cognizant of multiple realities that shift and differ pertaining to one's life experiences, socioeconomic status, citizenship, gender, ethnicity, and race, I apply evidence-based approaches to assist you in navigating through multiple forms of anxiety, depression, grief, relationship issues, substance dependency and traumas.
Fordham University and the Columbia University Psychiatric Institute and Ackerman Institute for the Family provided me the educational, professional training and certifications to impart with you, you and your partner/s, and/or family members an inclusive, safe, and engaging therapeutic experience. I am also fluent in Spanish to help those dealing with language barriers.
Helps with...
ADHD/ADD
Addiction
Alcohol Abuse
Anger
Anxiety
Codependency
Couples
Dependency
Depressed mood
drug abuse
family conflict
goal setting
grief/loss
personality disorder
relationships
self esteem
schizophrenia
single life
stress
social anxiety
substance abuse
trauma/ptsd
womans issues
Payment Options...
Cash/ Self Pay
Magellan Behavioral Health Care
Cigna
Empire Blue Cross Blue Shield
Out of Network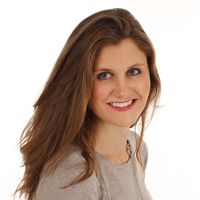 Emily Treat
LMFT in NY, LMFT & LCSW in PA
Address:
One Penn Plaza 36th Floor, Suite 3605
New York, New York 10019
---
When people make the decision to seek therapy because they recognize the need to work on specific areas of their lives, it can be a difficult endeavor. Throughout my life, I have thought about how valuable human connection is and the significance of truthful communication. I find relationships to be intriguing, and I see each person as a component of a larger system.
When people are struggling with anxiety, depression, relationship issues or are having doubts about which road to take in life and are feeling stuck, it is a possibility that therapy can help get them on the right track. The initial step is to realize how the past relates to the present and can impact the future.
I counsel individuals, couples and families by stressing that trust, honest communication, loyalty and self-awareness is vital when they are investigating brand-new opportunities, helping to recover from past hurts and attempting to achieve enjoyable lives.
In therapy, I am compassionate and genuine. My training in trauma-focused Cognitive Behavioral Therapy, mindfulness practices, motivational interviewing and family therapy has resulted in making my therapeutic method one of giving each person positive regard unconditionally and to tailor therapy around their particular needs. I am a relational and strength-based therapist who motivates people to find out about the areas in their lives that they have yet to explore. My belief is that nobody stands alone, and all people come from somewhere—it takes guts to find meaning from in our lives. My years as a professional with a varied group of people and families have educated me about relationships with true meaning and how they can change lives. I am truly thankful for that.
I graduated from Columbia's School of Social Work Summa Cum Laude and took part in a fellowship in marriage and family therapy for a year. I am now working to earn my Doctorate in Clinical Social Work at the University of Pennsylvania. I look forward to working with you!
Age Groups Seen:
Helps with...
Child or Adolescent
Depression
Relationship Issues
ADHD
Anxiety
Behavioral Issues
Coping Skills
Divorce
Domestic Violence
Eating Disorders
Family Conflict
Grief
Infidelity
Marital and Premarital
Obsessive-Compulsive (OCD)
Parenting
Peer Relationships
Pregnancy, Prenatal, Postpartum
School Issues
Self Esteem
Self-Harming
Sex Therapy
Sexual Abuse
Sexual Addiction
Stress
Transgender
Trauma and PTSD
Impulse Control Disorders
Mood Disorders
Bisexual
Gay
Lesbian
Individuals
Couples
Family
Jennifer Lipack
LMHC
Address:
19 W 34th Street, Penthouse Floor
New York, NY 10001
Address 2:
520 Franklin Avenue Suite L22
Garden City, NY 11530
---
As a Licensed Mental Health Counselor in both New York and Florida, I am located in the Long Island/New York City area. I spent five years in Fort Lauderdale, Florida, where I worked on my graduate degree. I am educated about the resources available in both states.
I find it fulfilling to work with people of every age with a variety of mental health diagnoses, such as depression, anxiety, adjustment disorders— which include grief and loss—and addictions. In my private practice, I run a binge eating disorder group, where I work with adults and youths with the disorder. In addition, I work with individuals who struggle with substance abuse and addictions, as well as with people with mood disorders.
My preference is to interweave an assortment of therapeutic ideologies to uncover the appropriate treatment program for each person. I frequently combine Motivational Interviewing, Cognitive Behavioral Therapy and Solution-Focused Therapy. I find that it is ideal to find a coordinated relationship between the mind and body.
I hold Master's Degrees in Social Work and Mental Health Counseling and have experience from more than 10 years of working as a counselor with individuals and in group therapy.
What made you want to become a therapist?
I always enjoyed learning about why people act the way they do, wanted to always help people and learn about people and how to make people feel better. I was always interested in psychology classes, was always interested in helping my peers in middle and high school.
Do you use any specific counseling method or philosophy?
My method in counseling to ensure that the client feels safe, comfortable and able to express themselves so that they can grow and communicate effectively. I use different methods with my clients depending on their needs and personality, but I usually ensure that they feel comfortable and open in the therapeutic setting.
What is one thing that you try to teach every client?
To Be honest, hold themselves accountable and not be afraid to admit when something isn't working. To learn patience and trust the process.
How many sessions do most clients spend in counseling with you?
It really depends on their needs. Some have spent a year, some have spent time on and off. Some have come back over a period of time ( due to relapse), some have spent only a few sessions. It depends what they are wanting to get out of counseling.
How might you counsel a client with an eating disorder?
Learning about their relationship with food, what is the cause of why they are dependent on food and their feelings on body image.
How might you counsel a client who is battling addiction?
Motivational Interviewing, Working with individuals on what works for them, learning triggers, learning what they get from using, what they are losing from using, learning how to cope sober.
How might you counsel a client who is struggling with feelings of loneliness and isolation?
Learning about what causes them to isolate, learning about their interests, learning and processing how they relate to others and what causes them to isolate.
What is one thing you've learned from a client?
They are the experts on themselves. They are the only ones who know themselves best and what they need.
What should clients expect during their first counseling session with you?
A relaxed environment, open communication, willingness to get to know you as a person as well not just your problems.
What advice would you give to a client trying to choose a therapist?
Choose a therapist that you can relate to, that you feel comfortable with and that you feel can help you process. Do not feel embarrassed if you want to find a new one or If you feel that it is not a good match for you.
How do your clients know if counseling is working?
We are in the business of putting ourselves out of business. If you start to feel better from the first day and feel that you do not need us as much as when you first started, I would say that it is working.
Can clients become dependent on counseling?
Yes and that is the therapist job to ensure that it does not happen or allow them to be dependent on you.
When a relationship has experienced infidelity/adultery, does it ever recover?
There is no set answer, it depends on the individual couple, their beliefs and feelings.
Helps with...
Addiction
Alcohol Abuse
Anger
Anxiety
Careers
Coping Skills
Couples
Depressed Mood
Divorce
Domestic Violence
Drug Abuse
Eating Conflict
Fear/Phobia
Goal Setting
Grief & Loss
Infertility
Nutrition
Self Esteem
Social Anxiety
Stress
Substance Abuse
Women's Issues
Workaholism
Payment Options...
Cash/ Self Pay
POMCO
Beacon
Magnacare
SEU 1199
BCBS
Comp Psych
American Behavioral
Cinga
Perspectives LTD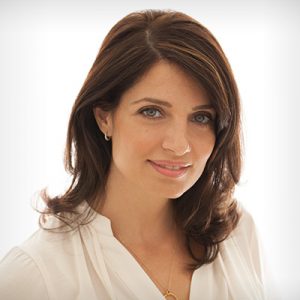 Rachel Shanken
LMHC, MSEd
Overall Rating: 1
reviews. based on
Address:
345 Seventh Avenue, Suite 1201F
New York, NY 10001
---
Do you feel stuck or stressed out? Are you struggling with overwhelming feelings or not feeling anything at all? Do you feel like you are not yourself? Is it hard to trust your instincts or know what you need? Are you going through a life transition that feels scary, confusing or lonely? I can help.
In my 9 years of experience as a Licensed Mental Health Counselor, and a long-time student of studying others and myself, I appreciate that life can be complex and challenging. The good news is your pain doesn't have to last forever. Things may feel like they'll never change, but it's never too late to heal (I've seen it countless times). Little steps lead to big changes and sometimes getting started is the hardest part.
I'm ready to help you and I have powerful tools to support you through this time. In addition to my extensive mental health counseling training and experience, I also completed an intensive 650-hour mind-body holistic certification (embodiment work) that infuses all of the work I do, empowering you with the ability to eventually breathe easier, even in the midst of big changes and challenges.
Together, we'll remove the blocks that keep you from living the life you want by working gently at the root causes. I support, respect, listen and welcome your perspective, while actively assisting you with experiencing yourself in a new way.
I create a safe, non-judgmental environment in which you can explore issues that can be overwhelming to confront on your own. It's crucial to feel comfortable with and respected by your therapist and I take this very seriously in forming an emphatic, supportive partnership with you.
By receiving my support, insight, mind-body and goal-directed tools, you'll experience freedom in your mind, body, heart and life. If you want better relationships, more joy (less stress), more self-awareness and self-acceptance, the ability to better manage difficult feelings, and to learn how to deeply listen to yourself so you can make better decisions, then I can help.
Counselor Interview Questions:
What made you want to become a therapist?
Growing up the child of a psychologist and a psychiatrist, the seeds of curiosity were planted early on. Part and parcel of most dinner conversations included analyzing, connecting and discovering. I was inquisitive about my own inner-workings and the inner-workings of others. I thrived on peeling back the layers of an issue, making connections, and identifying more mysteries along the way. That fascination turned into a commitment to myself to continually work on personally growing and eventually help others to do the same.
What's do you like most about working with clients?
The joy and exhilaration I feel in providing support and bearing witness to others as they courageously delve deep inside and find the treasures within themselves is unmatched. It feels like magic, although it's actually the most real thing I have ever experienced.
Do you use any specific counseling method or philosophy?
What's especially unique about the way I work with people is that I always infuse the work with mind-body and body-mind awareness which gives my clients more holistic, well-rounded and deep insight about themselves. It also allows for healing at the deepest levels, as our issues are not only in our head or in our hearts, but our issues are now proven to be held in our tissues.
What is one thing that you try to teach every client?
Change is possible! You can do it! Being human is hard work. BUT, you don't have to do it alone and there's no prize at the end for having suffered. I can offer you tools, insight and deep levels of support so that you can eventually go out and lead the life you want. It takes work, but it's the most rewarding kind of work you can do.
What would you say to a client who was nervous about his or her first session?
It's completely normal to feel nervous for your first session. You have overcome other scary experiences in the past and you will surmount this one too. No matter how it goes, you will be ok. Deep breaths and honesty with your therapist about how you're feeling can often help alleviate some of the overwhelming feelings.
What advice would you give to a client trying to choose a therapist?
Check in with yourself about how you feel while being with them. Some questions you might want to ask yourself: Do I feel a connection? Do I feel listened to and understood? Do I feel warmth and empathy? Do they seem like someone I might be able to feel safe with and trust once I know them better? By the way, some discomfort is normal in therapy, but if you feel extreme levels of discomfort, that's something to pay attention to.
What can a client do to prepare for his/her first counseling appointment?
Consider what your goals are in therapy. How would you like to feel? What do you want to change? What you'd like your life to be like once you have completed your treatment? If you aren't sure about your goals, that's ok too – I can help you with this.
Helps with...
ADHD/ADD
Aging
Anorexia
Anxiety
Blended Family
Bulimia
Careers
Chronic Pain
Codependency
Coping Skills
Dating
Dependency
Depressed Mood
Developmental Disorders
Divorce
Domestic Violence
Eating Disorders
Family Conflict
Fear/Phobia
Goal Setting
Grief/Loss/Bereavement
Impulsiveness
Infertility
Infidelity
Life Coaching
Narcissism
OCD
Parenting
Pregnancy
Relationships
Self Esteem
Relationships
Self Harm
Sexual Abuse
Sexual Issues
Single Life
Skin Picking Disorder
Sleep/ Insomnia
Social Anxiety
Spirituality
Sports
Stress
Substance Abuse
Trauma/ PTSD
Under-achievement
Weight Management
Women Issues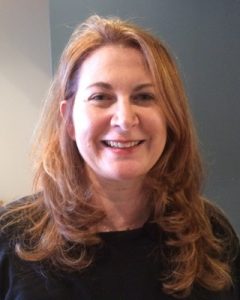 Susan Weissbach
LCSW
Address:
280 N Central Ave Suite 310
Hartsdale, New York 10530
---
The best starting point for a successful therapy experience is a good client/therapist working relationship that is built on trust and respect. It's so important to feel your therapist 'gets you' and wants the best for you while providing a safe and comfortable environment. I am a clinical social worker with over fifteen years of experience in the mental health field. I work with individuals, couples and families. In addition to my work experience, I am a graduate of Ackerman Insitute for the Family's postgraduate program, and consider the individual within their family system and support network.
I work with teenagers, young adults, and adults of all ages. My focus is on life-stage changes and stressors, relationship issues, anxiety, depression and trauma. I also work with parents who have children with learning issues and anxiety. I strongly subscribe to the mind/body connection.
In addition to working with people on seeing a situation more clearly and making positive life choices, I also work with them on becoming more self-aware and mindful by slowing down and focusing on their breathing and body through basic breath work, tapping and stretching exercises.
Counselor Interview Questions:
What made you want to become a therapist?
I've always felt drawn to wanting to help others.
What type of clients do you most enjoy working with?
Ones who are open to working on themselves and to persevering.
What's do you like most about working with clients?
Helping them to see their inner strength and to see that they have more power than they realize.
Why do people get stuck? How do you help clients get unstuck?
It's easy to get stuck as we are creatures of habit. I help people get unstuck by working with them to see other options.
What do you know now that you didn't know when you first started your career as a counselor/therapist?
That people can be incredibly resilient.
What is one thing that you try to teach every client?
To set healthy boundaries for themselves and with others..
How many sessions do most clients spend in counseling with you?
It's very variable, depending on whether there is a limited target issue someone wants to work on versus more complex issues. Therefore, it can be eight to ten sessions to a number of months or even a few years.
How long does it usually take for a client to begin to experience change?
A client can begin to experience change after as few as five sessions.
What should clients expect during their first counseling session with you?
That I will be asking about their presenting problem and then try to begin to get background information.
What advice would you give to a client trying to choose a therapist?
To make sure you feel comfortable with them, that you feel you like them and they like you.
How do your clients know if counseling is working?
By experiencing and seeing changes in their life.
What can a client do to prepare for his/her first counseling appointment?
Breathe and know it will be okay.
When working with couples, what is the most challenge you see?
That both people in the couple feel I, as the therapist, am on both their sides, that I'm there to help both of them.
When a relationship has experienced infidelity/adultery, does it ever recover?
It can. It really depends on the couple and their expectations of therapy and of one another, and on each person's willingness to trust the other going forward.
When a couple attends counseling, how long does it take for the couple's relationship to experience improvement?
It depends on how willing each person is to listening to the other and to make changes. It could be a handful of sessions to many sessions.
When counseling a couple, what's your goal for the first session?
To hear from each person how they define the problem and what they hope to accomplish in therapy.
Helps with...
Addiction
Adolescents
Aging
Anger
Anorexia
Anxiety
Asperger's
Blended Family
Bulimia
Careers
Children
Chronic Pain
Codependency
Coping Skills
Couples Dating
Dependency
Depressed Mood
Developmental Disorders
Divorce
Domestic Violence
Eating Disorders
Family Conflict
Fear/Phobia
Goal Setting
Grief/Loss/Bereavement
Impulsivity
Infidelity
Infidelity/Affair
Life Coaching
Money/Financial
OCD
Parenting
Pregnancy
Relationships
Self-Esteem
Sexual Abuse
Sexual Issues
Single Life
Social Anxiety
Spirituality
Stress
Substance Abuse
Trauma/PTSD
Under-achievemeny
Weight Management
Womens Issues
Workaholism
Payment Options...
Cash/ Self Pay
Medicare
Empire
Blue Cross/ Blue Shield
Cigna
MagnaCare
Manhattan Counseling – Mental Health, Therapists, New York City Depression
Your life, like everyone else's, is likely going to be full of twists and turns from start to finish. Things happen that you don't expect, both in a positive and negative direction, and your happiness is often related to how you deal with those unexpected events. Obviously, the negative events can be tough to handle, so working with a qualified counselor is a great idea. If you would like some help sorting through the challenges that you are facing in your life, please feel free to contact the team here at Thriveworks Manhattan Counseling right away. We are dedicated to helping our patients live the lives they dream of, and we will work hard to make that happen for you.
One of the major factors that determines the path that your life is going to take is your career. If you are successful in your career, you will likely make a nice salary and enjoy the confidence and self-esteem that comes along with succeeding. However, if your career goes in an unexpected direction out of nowhere, you might find yourself struggling from an emotional (as well as financial) perspective. Should you run into trouble in your professional life, our counseling and life coaching options may be just the thing to get you back on track. Among the many potential benefits of this kind of treatment includes the following points:
Increased motivation to help you tackle each day
Perspective on the big picture of your life and career
Finding new goals to give your career purpose
Placing emphasis on other things in life, such as family
Of course, you may be facing problems in life that are bigger than your career. If you are going through emotional issues currently that are making it difficult for you to enjoy day to day life, you may want to seek out the help of a professional therapist such as those here at Thriveworks Manhattan Counseling. We can help to address a number of various issues, including:
Depression, anxiety
Loss of joy, changes in personality
Poor self image, unhealthy eating habits
Addictions to drugs and alcohol
Many more
Whether it is you personally or someone that you care about that is dealing with a difficult time in life right now, seeking help is one of the best choices you can make. While no therapy or treatment option can be guaranteed to work for you, our services have helped many others get back on track and we hope they will do the same for you in your life. When you come in to our Manhattan Counseling office, you will find that our entire staff is understanding of your issues and we will do our best to create an environment that makes you feel valued and welcomed for each visit.
To get started, please feel free to give us a call at your convenience. We appreciate your time in visiting our page, and we hope to speak with you soon.