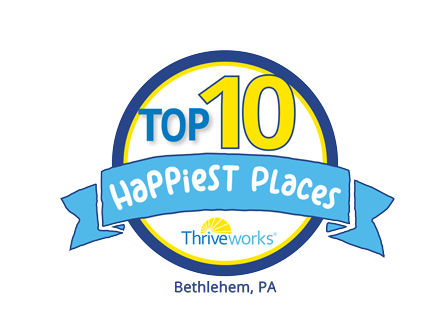 Top 10 Happiest Places of Bethlehem, PA
Thriveworks Counseling & Life Coach takes a new approach in fighting depression. Both therapy and medication prove to help depression but research shows that self-care plays a crucial role in alleviating symptoms of depression, including trying new things to boost one's spirit. With that in mind, Thriveworks has nominated the top 10 Happiest Places of Bethlehem to encourage those in our community suffering from depression to get out, see new places, try new things and meet new people. Visit these Happiest Places of Bethlehem!

Barreform
610-625-5300
202 W 4th St 
Bethlehem, PA 18015.
What you'll find at Barreform – located on W. 4th St. in Bethlehem – is an independently owned facility founded upon a vision of providing a variety of unique and challenging fitness options that are both fun and effective, in a supportive and social atmosphere that asks you to check your insecurities and judgement at the door. 
Though it may sound cliché and has certainly been used as a tagline for big-box gyms, the beauty of Barreform is that it truly is a judgment-free zone. The idea is that anyone can walk in and feel like they belong there and that it feels natural for them to be there. Over time, the classes become routine and 'gym friends' become real friends – and the development and strengthening of interpersonal relationships becomes an added mental health benefit of exercise along with the feel-good factor of getting through the classes.
It's intense, and it's always challenging, but when you finish, and the instructor says, '3, 2, 1, we're done,' you feel like you've really accomplished something – that gut feeling of 'Wow, I did it.' That's all you. 
A barreform workout doesn't just change bodies, it changes lives; empowering clients with mental and physical strength – a feeling that lasts well beyond the studio walls.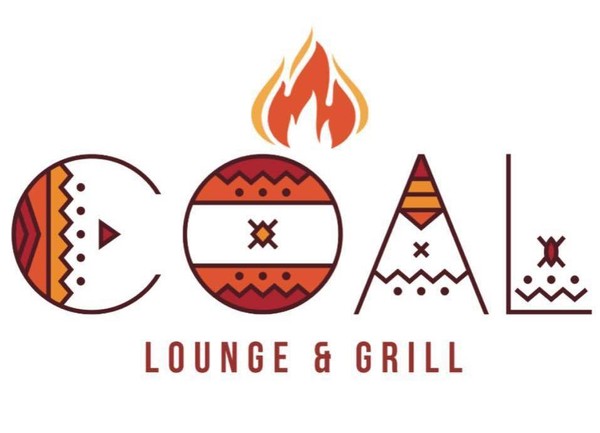 Coal Lounge and Grill
484-456-1192
81 W Broad St
Bethlehem, PA
Akwaaba! Welcome to Coal Lounge and Grill, and authentic African restaurant. Our chef is always excited to present his vision to all of our guests, and our caring and committed staff will ensure you have a fantastic experience with us! We refuse to compromise on quality in our restaurant. That's why we source our fresh ingredients from local farmers' markets. Our restaurant is available for private events: weddings, business lunches, dinners, cocktail receptions, and more!

Elaine Zelker
info@elainezelker.com
1256 Simon Blvd. 
Suite J101
Easton, PA
Elaine's mission is to EMPOWER others to use their gifts and talents to rise and soar.
For the past 10 years, Elaine has been running her photography business in the Lehigh Valley and surrounding areas. She has mastered the "perfect headshot" and has enjoyed photographing thousands of people all over the country. From individual shots to corporate events, mastering the headshot is what she does best.
When she's not shooting in the studio or on location, Elaine can be seen teaching classes in photography, branding and social media, and running motivational mastermind classes on-line and in person.
Known as a serial entrepreneur, she has multiple side hustles and loves art! She's a mom, a teacher, a photographer, brand strategist, wife, team leader, author, DIY'er, speaker and lover of life!!
"I want to show you the methods that will get you to be the best person you can be! I want you to work on your brand from the inside out!" – Elaine Zelker

Pix-Ology Photography
610-509-6169
128 E Broad St
Bethlehem, PA
Welcome to Pix-Ology Photography. Janet Sena is a Lehigh Valley based photographer specializing in Weddings, Family and Newborn photography. Pix-Ology Photography loves documenting clients' cherished moments.
"It's an honor to be allowed a peek into your life one click at a time."
Janet focuses on capturing your unique personality and true emotions taking the trust you have put in her very seriously. Pix-Ology Photography studio is based in Bethlehem, PA, but servicing Allentown, Easton, Poconos, and Philadelphia area.
"If it's your wedding day, and it's somewhere in the world, I'd love to tag along."
​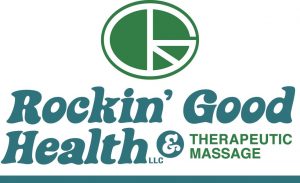 Rockin' Good Health
(484) 802-7365
559 Main St
Suite 007,
Bethlehem, PA
Rockin' Good Health provides massage by appointment, and has a full selection of natural home, health, and personal care products, in-store and online.
We don't sell modalities. We prefer to speak in terms of results: Relaxation, Invigoration, Pain Reduction. We listen, and integrate techniques best suited to meet your goals. Tell us your goals for the massage, and we'll design one just for you.
We also offer manual lymphatic drainage for post-surgical recovery and The Lomi Lomi Experience, the ultimate in relaxation, including a guided meditation and 60-minute Lomilomi style massage.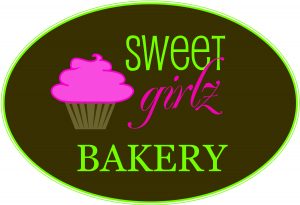 Sweet Girlz Bakery
610-829-1030
40 N 3rd St
Easton, PA
Sweet Girlz has been in business since July 2008 when I first started with homemade jams!  I love making homemade jams from fresh fruit picked at local farms, when available.  When I'm not able to pick locally, I do my best to still get high quality fruit from local farmers markets and stores that provide known farmers' crops.  In Fall 2010, I expanded the business creating our fan favorite Cake-Pops.  Since then, I have been working on more creations for our fans!  I strive to keep the highest standards of safety when it comes to making our tasty treats!