Meet Our Counselors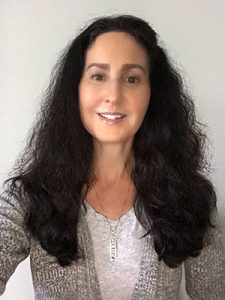 In network with:
Beacon Health Options
Capital BlueCross
Cigna
ComPsych
Magellan
Pending:
Aetna
Highmark BlueCross BlueShield
Humana
Independence BlueCross
Multiplan
Quest Behavioral
Tricare
United Healthcare
Self Pay Rate: $120- $140
Anissa A. Rieger, LPC
Philosophy of Care
Anissa A. Rieger is a Licensed Professional Counselor in the state of Pennsylvania, as well as a Nationally Certified Counselor. She has over 15 years in the helping profession supporting individuals with interpersonal relationships, phase of life stressors, gender identity and expression, educational, learning, and career difficulties, all levels of anxiety and depressive disorders, trauma, grief and loss. 
Additionally, Anissa has a background in Early Childhood Education, School Counseling, Parent-Child Interaction Therapy, as well as certification in Psychological First Aid and Disaster Mental Health through the American Red Cross. She earned her Bachelor of Arts in Psychology from Rutgers University, and completed her Master of Science in Counseling Psychology at Gannon University. 
Anissa has been described in client testimonials as a very approachable and authentic therapist who listens without judgment and shows unconditional positive regard and genuine concern for her clients. She respects clients' individual goals and provides practical tools for successful change. She is professional and conscientious about privacy and ethical boundaries, while still maintaining a sense of humor. Her theoretical orientation is a combination of Humanistic, Cognitive Behavioral and Dialectical Behavioral Therapies.
An added message from Anissa: Besides our everyday stressors, COVID-19 has disrupted life as we know it, and compounded by the social and political unrest that dominate the headlines, it can lead to feelings of fear, confusion, sleeplessness, irritability, defensiveness, isolation, grief, and even despair.  If this sounds familiar, then you are having a completely normal reaction to an abnormal situation. No adult, child, or family, no matter what professional or educational level, is unaffected by this crisis, and each person adjusts in their own way.  I will help support you with pandemic-related concerns, either in person, or through online telehealth sessions for added peace of mind, and I encourage you to never feel silly about reaching out, as no symptom or concern is insignificant, and deserves to be addressed.
Please call and make an appointment with Anissa today.
Education
Gannon University
Master of Science
Specialties
Anxiety
Depression
Cognitive Behavioral Therapy
Dialectic Behavioral Therapy
Mindfulness/Meditation
PTSD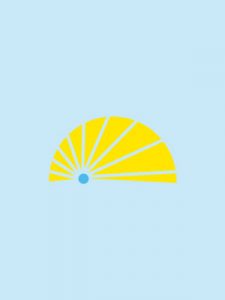 In network with:
Aetna
Beacon Health Options
Cigna
ComPsych
Highmark BlueCross BlueShield
Magellan
Quest Behavioral
United Healthcare
Pending:
Capital BlueCross
Humana
Independence BlueCross
Medicare
Multiplan
Tricare
Self Pay Rate: $99
Avis Pitkow, PsyD, LPC
Philosophy of Care
Dr. Pitkow earned her Master's Degree and her Doctoral Degree in Clinical Psychology from Immaculata University. She has a diverse background having worked with outpatient, inpatient, substance abuse and dual diagnosis populations. In addition to working in the field for close to 20 years, Dr. Pitkow brings essential life experiences to the work. Dr. Pitkow believes that the most important aspect of therapy is the relationship established between the client and the therapist, without which very little is accomplished. To that end she aims to create a safe and warm environment where the relationship can develop. She states she is not a "one size fits all" type therapist, therefore integrative, psychodynamic, eclectic and a touch of CBT would be good descriptors of her style. She believes in meeting clients where they are and going from there and is particularly fond of working with people who are in early sobriety having difficulty learning to "live life on life's terms."  She appreciates working with people who have felt stuck and are ready to do the work to make some changes. It is rewarding to be there with them to assist in that process.
Education

Immaculata University
Doctoral Degree in Clinical Psychology
Specialties

Relationships
Marriage
Phobia Counseling
Depression
Mood Disorders
Substance and Addictive Disorders
CBT
Psychodynamic
Health/Medical Problems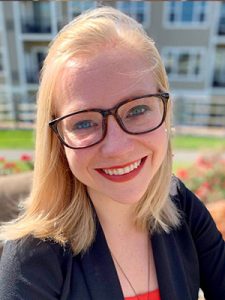 In network with:
Aetna
Beacon Health Options
Capital BlueCross
Cigna
ComPsych
Highmark BlueCross BlueShield
Humana
Magellan
Multiplan
Quest Behavioral
Tricare
United Healthcare
Self Pay Rate: $65
Erin Rectanus, LPC
I am a Licensed Professional Counselor with experience in working with individuals as well as groups regarding mental health and addiction concerns. I earned my Bachelors from the University of Florida and my Masters from Lehigh University. I am passionate about helping individuals learn, grow, and thrive by providing a solution-focused approach to therapy. I help individuals to gain insight into their concerns and issues, create plans for positive change, and take action towards a healthier lifestyle. Life is filled with challenges and setbacks that can at times feel completely overwhelming. By attending therapy you are choosing to take back the control to pursue an enhanced and improved quality of life. No matter where you are at or what you are going through I'll be here to walk by your side.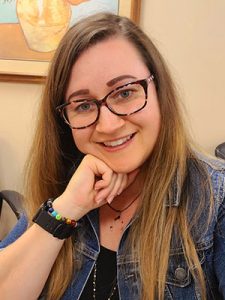 In network with:
Beacon Health Options
Capital BlueCross
Cigna
Humana
Magellan
Multiplan
Quest Behavioral
United Healthcare
Pending:
Aetna
ComPsych
Highmark BlueCross BlueShield
Independence BlueCross
Tricare
Self Pay Rate: $75
Lynsey Reiss, LPC
"A person is a fluid process, not a fixed and static entity; a flowing river of change, not a block of solid material; a continually changing constellation of potentialities, not a fixed quantity of traits."
― Carl R. Rogers, On Becoming a Person: A Therapist's View of Psychotherapy
Lynsey holds the belief that change is fundamental to who we are as human beings, and sometimes the changes we need to make are difficult and overwhelming. She also believes that we inherently have the answers to our questions locked inside ourselves, and sometimes we need therapeutic support to reach them. As a clinician, Lynsey's role is to help you develop more awareness into your insights; utilizing your strengths to help you become the best version of yourself. If you have been feeling stuck, Lynsey will work with you to explore the barriers keeping you from achieving your goals.
Lynsey has a MA in Counseling Psychology from Delaware Valley University, and has been a practicing clinician for three years, primarily working with addiction and co-occurring mental health disorders. She has experience working with individuals who have mood disorders, anxiety disorders, schizoaffective disorder, schizophrenia, substance use disorders, trauma, adjustment disorders; and those who may struggle with problems of self-esteem, loss, and stress management.
  Lynsey's overall approach is humanistic, as she believes you are the expert of your life experiences, and you will be leading the therapeutic journey. She also utilizes a multicultural approach in counseling, as individual experiences, cultural dynamics, and worldviews are important to understanding how best to proceed with therapeutic interventions and treatment. Lynsey enjoys working with adult individuals of all backgrounds, abilities, and is LGBTQIA+ friendly. 
Additionally, Lynsey utilizes CBT and has a Level I certification in Rational Living Therapy (RLT). If you are someone who struggles with negative thought patterns, CBT and RLT can be of great benefit to you. Lynsey's goal as your therapist is to work with you on identifying goals, and developing a therapeutic approach that is tailored to your needs. Whether you have experience in counseling, or this is your first time, Lynsey will strive to create a safe space for your growth process.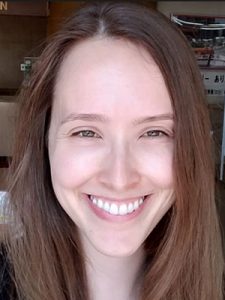 In network with:
Beacon Health Options
Capital BlueCross
Cigna
ComPsych
Highmark BlueCross BlueShield
Humana
Magellan
Multiplan
Quest Behavioral
United Healthcare
Pending:
Aetna
Independence BlueCross
Tricare
Self Pay Rate: $75
Rebekah Messenger, LPC
For many of us, taking those first steps towards greater health can be a challenge.  This is especially true when it comes to our mental and emotional wellbeing.  I commend you on taking these initial and pivotal movements.
I am a Licensed Professional Counselor in the Commonwealth of Pennsylvania.  Prior to obtaining my license I served as a music therapist (MT-BC) in a variety of settings for ten years.  I have had the pleasure of assisting those with numerous needs and strengths including children and adults with special needs, youth in the community, psychiatric, and educational settings, adults with severe and persistent mental illness, trauma-informed treatment, forensic care, geriatric settings, and end-of-life care.  In addition to this I am a Certified Clinical Trauma Professional (CCTP), a Reiki Master, and a certified yoga instructor.  All my experiences have illustrated not only the perseverance of human nature, but also the potential growth and healing any one is capable of achieving.
As your therapist we will work together to explore the matters currently affecting your efforts towards your highest potential for well-being.  My sessions are shaped by my client-centered and existential orientation; you will be provided a non-judgmental, respectful, and empathic space in which to explore, challenge and actualize your goals.  I look forward to assisting you along your journey. 
In network with:
Aetna
Beacon Health Options
Capital BlueCross
Cigna
ComPsych
Highmark BlueCross BlueShield
Humana
Magellan
Multiplan
Quest Behavioral
Tricare
Pending:
Self Pay Rate: $65
Jocelyn Ackerman, LMFT
Jocelyn Ackerman is a PA & NJ Licensed Marriage and Family Therapist and a NJ Licensed Addiction Counselor with experience working with trauma, addiction, couple and family therapy, domestic violence, religious/spiritual abuse, organizational/workplace abuse, incarceration, military life, chronic health and financial challenges, grief and loss. Jocelyn earned her undergraduate degree in Religious Studies at Cairn University (05) and her masters in Family Therapy at Liberty University (10). Jocelyn has Postgraduate Clinical Training from Council for Relationships (12) and Rutgers Addiction Counselor Training Programs (14). Jocelyn has additional clinical training in Compulsive Gambling Disorder through the NJ Council on Compulsive Gambling and Domestic Violence through NJ CASA training. Jocelyn has a variety of work experience in healthcare having been employed in the hospital system, working on military installments, working in school systems, working in residential and outpatient addiction treatment programming, community mental health, at-risk youth shelter, social services and prison in addition to private practice experience. 
Jocelyn's main goal working as a therapist is to help strengthen interpersonal relationships in friendships, couples, families and organizations as well as help individuals build personal resiliency through the storms in their lives. Jocelyn believes that every person's life journey is a unique pathway and considers it a privilege to join alongside others at pivotal moments in the process of change. Jocelyn understands from both a vast array of personal and professional experience that everyone benefits from support when healing.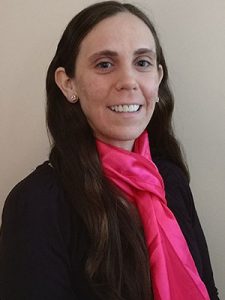 In network with:
Aetna
Beacon Health Options
Capital BlueCross
Cigna
ComPsych
Highmark BlueCross BlueShield
Humana
Magellan
Multiplan
Quest Behavioral
United Healthcare
Pending:
Self Pay Rate: $65
Teresa Palank, LPC
As a Licensed Professional Counselor, I work with children, adolescents, and adult individuals with a wide range of concerns, such as  Depression, Anxiety, PTSD, Autism spectrum disorders, Oppositional defiant disorder, Attention deficit hyperactivity disorder, and Adjustment disorders, to other concerns such as grief, loss, anger, self-esteem, and stress management. 
As a Licensed Behavior Specialist, I have extensive training with children and adolescents with behavioral issues. I have worked in community mental health since early 2009 so I have a lot of knowledge about this system. 
I work hard to help individuals develop more positive coping strategies and behaviors that will improve their overall well-being.
Depending on your unique situation, I use therapies such as client-centered, cognitive behavioral therapy, solution-focused, and motivational interviewing. Individuals like that I'm non-judgmental, genuine, down to earth, supportive, and sensitive to their needs. 
I believe in providing a safe environment where individuals can explore their feelings, fears, and concerns.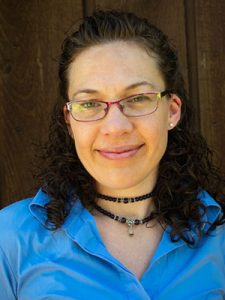 In network with:
Aetna
Beacon Health Options
Capital BlueCross
Cigna
Highmark BlueCross BlueShield
Humana
Magellan
Multiplan
Tricare
United Healthcare
Self Pay Rate: $65
Lora B Henne, LPC
"Is the glass half empty or half full?" Life is all about how we perceive it. Our perception is built from the interactions or lack of, with others. Interactions force us to make choices. And, we always have a choice.
The options may not be what you would like them to be, but there is always one choice better than the other. What will you choose?
If you are reading this, then you are contemplating the choice of a counselor that you want to choose with whom to work. Consider how you want to feel during and after session. Heard and understood is my goal for when I meet with clients. Being able to talk, without being judged, and to feel heard is a cathartic experience that all should have in their life.
I have over five years of providing therapy for individuals, couples, and families. It is my goal to provide the best services to my clients. I have worked with a wide array of issues with much client satisfaction and success.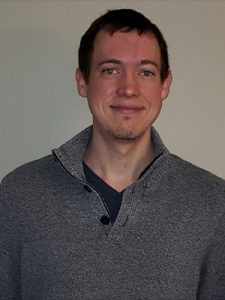 In network with:
Aetna
Beacon Health Options
Capital BlueCross
Cigna
ComPsych
Highmark BlueCross BlueShield
Humana
Magellan
Multiplan
Quest Behavioral
Tricare
United Healthcare
Self Pay Rate: $65
Brandon Ballantyne, LPC, NCC, CCMHC
Brandon Ballantyne is a Licensed Professional Counselor who specializes in the treatment of anxiety and depression. He is board certified through the National Board of Certified Counselors. Brandon has advanced credentials in the area of treatment planning and ethical decision making. He received a Master of Arts in Community Counseling from Alvernia University in 2011. He has been featured in Counseling Today for his development of CBT related therapy interventions and exercises.
Brandon's clinical style is one that incorporates principles of cognitive behavioral therapy with a client centered mentality, to collaboratively explore the relationships between thoughts, feelings, and behaviors. In doing so, he is able to support his clients in reaching a greater satisfaction in life, emotional well-being, and relationships. This is achieved through the client's development and acquisition of more balanced thinking, and healthier emotional-behavioral reactions.
Brandon works well with adolescents and young adults who are navigating life adjustments and psych-social changes as his expertise in the development of flexible thinking allows for adaptive growth and healthier coping.
Brandon was born and raised in Berks County, Pennsylvania. He is a long time musician and athlete. Brandon regularly integrates the therapeutic use of sports and music into the treatment planning process.
"I think that individual potential is something that changes. My individual potential today might be different from my individual potential tomorrow." – Brandon Ballantyne LPC, NCC CCMHC from Counseling Today Magazine Online Exclusive June 2016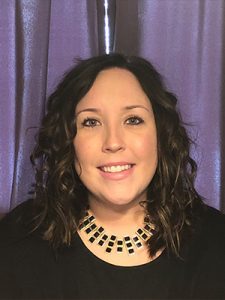 In network with:
Beacon Health Options
Capital BlueCross
Cigna
ComPsych
Highmark BlueCross BlueShield
Humana
Magellan
Medicare
Multiplan
Quest Behavioral
Tricare
United Healthcare
Pending:
Self Pay Rate: $65
Christiana Mastrominas, LCSW
I am a licensed clinical social worker and received my Master's degree in Social Work from Millersville University in 2009.  I have been providing group, individual, and family therapy for ten years and have a passion for helping people to reach their desired goals.  I utilize a strengths based approach and view therapy as a collaborative relationship in which the person is able to explore and learn more about themselves.  I have extensive experience in working with those who struggle with addictions and/or mental health issues including anxiety, depression, and bipolar disorder and pride myself in taking a supportive and non-judgmental stance in a therapeutic relationship.  I utilize a client centered approach and am able to help people to work through their struggles while also highlighting on their strengths.  I am ready to meet you where you are at and to help you to get to where you would like to be so that your life is more fulfilling!