Meet Our Counselors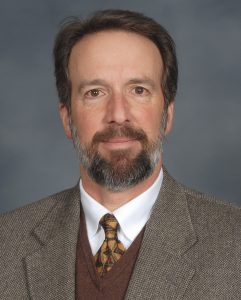 Stan Theodoredis, LPC CAADC DOT-SAP
Life isn't always easy. Sometimes, even the strongest people amongst us need a little bit of help to work through some of life's more challenging problems. Everyone has battles to fight and hurdles to overcome at some point. Whether you struggle with anxiety, depression, substance abuse, or any other issue, you should know that there is hope for a better tomorrow. You might be initially hesitant to seek out help and support for personal matters, but when you do, you will feel confident that you are taking a courageous first step towards getting to a better place in life.
As a counselor realizing that no single modality works for everyone is important. Further allowing the modality to cloud the integrity in the client counselor relationship is counterproductive. Working in a Rogerian, relationship first manner, allows the issues to come to the surface naturally and through the therapy. Working with "unconditional positive regard" and valuing everything that arises leads to a constructive approach benefitting the client.
Utilizing cognitive behavioral therapy, cognitive processing therapy for post traumatic stress disorder, motivational interviewing and humanistic approaches all provide a tool box to utilize on behalf of the client. These are utilized in a seamless and unobtrusive way that does not crowd out the humanity or force the relationship between the counselor and you.
Finally, having had significant life experience in families, multiple businesses, agencies and private practice has provided a wealth knowledge that is always available to support the client and their concerns.
---
Ed Bonner, PhD, LPC
With over 25 years of experience as a helping professional, Ed utilizes a wide range of interventions to facilitate change in clients dealing with a variety of issues. He believes that therapy should be tailored to the unique challenges and strengths of each client. Using an existential-humanistic framework, he integrates a diverse array of techniques from various psychotherapeutic approaches including cognitive-behavioral, solution-focused, mindfulness-based, clinical-hypnotherapy, and skill-building. He provides help for individuals dealing with many different issues and is particularly interested in issues relate to trauma, addiction, depression, and anxiety. Ed has an intense passion for academic knowledge and has published in peer-reviewed journals. His varied academic interests include: awe, spirituality, existential-humanistic and transpersonal approaches to psychology, models of emotion/cognition/consciousness, and research on developing/implementing novel psychotherapeutic techniques. Ed's keen intellectuality is balanced by a sincere, caring approach and a warm-hearted sense-of-humor. He believes that "healing and growth are achieved by teaching client's to discover and tap into their own strengths, thereby enabling them to deal more effectively with life's challenges."
---
Marianne Bartos, MS, LPC
As a counselor, I have worked in behavioral health for almost 20 years. In this time I have worked in a variety of settings, including hospitals, foster care, addiction, grief and trauma as well as with children and families. This wealth of experience has been very valuable in my work with my clients, both past and present. I welcome different age groups and demographics and feel comfortable providing support and counseling because of this knowledge.
One of my preferred specialties is working with adult children of alcoholics and the complexities that result in relationship with ACOA's. Many families who are carriers of addiction are unwilling or unable to look at the difficulties caused by addiction. Working with the families to provide solutions is something I am very comfortable with.
In working with clients, cognitive behavioral treatment and motivational interviewing are a few of the modalities I draw on. While these inform my treatment, I find it is always important to see the client in a holistic, human way. After all, it is human relationships that we are striving to improve.
I look forward to seeing new clients and welcome calls at Thriveworks Bethlehem 484-241-2848
---