Meet Our Counselors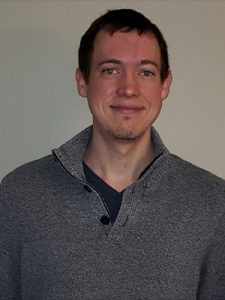 In network with:
Aetna
Beacon Health Options
Blue Cross Blue Shield/Anthem
Capital Blue
Cigna
Highmark
Humana
Magellan
Multiplan
Optum
Penn Behavioral
Tricare
UBH
United Healthcare
In process of being in network with:
Self Pay Rate: $65
Brandon Ballantyne, LPC, NCC, CCMHC
Brandon Ballantyne is a Licensed Professional Counselor who specializes in the treatment of anxiety and depression. He is board certified through the National Board of Certified Counselors. Brandon has advanced credentials in the area of treatment planning and ethical decision making. He received a Master of Arts in Community Counseling from Alvernia University in 2011. He has been featured in Counseling Today for his development of CBT related therapy interventions and exercises.
Brandon's clinical style is one that incorporates principles of cognitive behavioral therapy with a client centered mentality, to collaboratively explore the relationships between thoughts, feelings, and behaviors. In doing so, he is able to support his clients in reaching a greater satisfaction in life, emotional well-being, and relationships. This is achieved through the client's development and acquisition of more balanced thinking, and healthier emotional-behavioral reactions.
Brandon works well with adolescents and young adults who are navigating life adjustments and psych-social changes as his expertise in the development of flexible thinking allows for adaptive growth and healthier coping.
Brandon was born and raised in Berks County, Pennsylvania. He is a long time musician and athlete. Brandon regularly integrates the therapeutic use of sports and music into the treatment planning process.
"I think that individual potential is something that changes. My individual potential today might be different from my individual potential tomorrow." – Brandon Ballantyne LPC, NCC CCMHC from Counseling Today Magazine Online Exclusive June 2016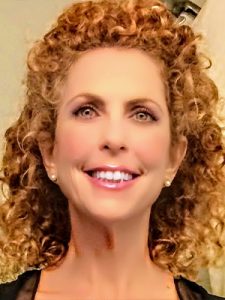 In network with:
Aetna
Anthem
Beacon Health Options
Blue Cross Blue Shield
Capital Blue
Cigna
Highmark
Humana
Humana-Military
Magellan
Multiplan
Penn Behavioral Health
Tricare
In process of being in network with:
Self Pay Rate: $65
Camille Mackey, LPC
(Operates as Life Coach with Clients Outside PA)
I am a licensed professional counselor in the state of Pennsylvania, and a nationally certified counselor. I received my M.Ed. from Florida Atlantic University in 2006.
I work with children from age 5 though adulthood/elders, families and couples. A few of the areas of client concerns that I work with include adult children of alcoholics, anger management, anxiety, codependency, communication problems, depression, parenting, and women's issues.
In my role as your therapist, I would like to work with you in any areas that are of concern to you in a safe comfortable space. By identifying your strengths, we can begin moving toward achieving your goals. At times therapy can be difficult, but together we can find ways to achieve the goals and deal with the challenges that are most important to you.
Many people have come to me embarrassed and feeling ashamed that they needed help. The truth is that everyone needs help from childhood onward. Even as independent adults we seek out specialists whether it be a plumber for the home or a doctor for a medical condition. By seeking therapy, you show strength to deal with issues and find solutions to life struggles.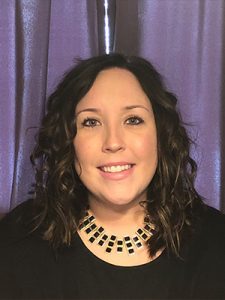 In network with:
Beacon Health Options
Blue Cross Blue Shield/Anthem
Capital Blue
Cigna
Harvard Pilgrim
Highmark
Humana
Humana-Military
Magellan
Medicare
Multiplan
Optum
Quest Behavioral Health
Tricare
United Healthcare
In process of being in network with:
Aetna
Humana
Penn Behavioral
Self Pay Rate: $65
Christiana Mastrominas, LCSW
I am a licensed clinical social worker and received my Master's degree in Social Work from Millersville University in 2009.  I have been providing group, individual, and family therapy for ten years and have a passion for helping people to reach their desired goals.  I utilize a strengths based approach and view therapy as a collaborative relationship in which the person is able to explore and learn more about themselves.  I have extensive experience in working with those who struggle with addictions and/or mental health issues including anxiety, depression, and bipolar disorder and pride myself in taking a supportive and non-judgmental stance in a therapeutic relationship.  I utilize a client centered approach and am able to help people to work through their struggles while also highlighting on their strengths.  I am ready to meet you where you are at and to help you to get to where you would like to be so that your life is more fulfilling!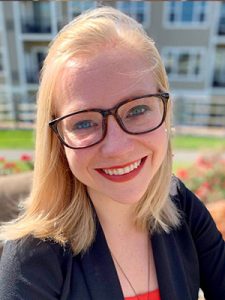 In network with:
Anthem
BCBS
Cigna
Highmark
Humana
Magellan
Quest Behavioral
In process of being in network with:
Aetna
Beacon Health Options
Medicare
Multiplan
Tricare
UBH
Capital Blue
Self Pay Rate: $65
Erin Rectanus, LPC
I am a Licensed Professional Counselor with experience in working with individuals as well as groups regarding mental health and addiction concerns. I earned my Bachelors from the University of Florida and my Masters from Lehigh University. I am passionate about helping individuals learn, grow, and thrive by providing a solution-focused approach to therapy. I help individuals to gain insight into their concerns and issues, create plans for positive change, and take action towards a healthier lifestyle. Life is filled with challenges and setbacks that can at times feel completely overwhelming. By attending therapy you are choosing to take back the control to pursue an enhanced and improved quality of life. No matter where you are at or what you are going through I'll be here to walk by your side.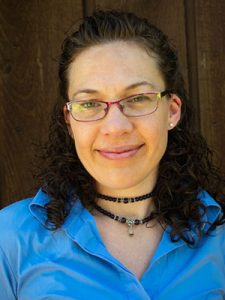 In network with:
Aetna
Anthem
BCBS
Capital Blue
Cigna
Highmark
Humana
Magellan
Multiplan
Optum
UBH
United Healthcare
In process of being in network with:
Beacon Health Options
Penn Behavioral
Tricare
Self Pay Rate: $65
Lora B Henne, LPC
"Is the glass half empty or half full?" Life is all about how we perceive it. Our perception is built from the interactions or lack of, with others. Interactions force us to make choices. And, we always have a choice.
The options may not be what you would like them to be, but there is always one choice better than the other. What will you choose?
If you are reading this, then you are contemplating the choice of a counselor that you want to choose with whom to work. Consider how you want to feel during and after session. Heard and understood is my goal for when I meet with clients. Being able to talk, without being judged, and to feel heard is a cathartic experience that all should have in their life.
I have over five years of providing therapy for individuals, couples, and families. It is my goal to provide the best services to my clients. I have worked with a wide array of issues with much client satisfaction and success.