Highlights


Solution-focused brief therapy is a highly effective, concentrated therapeutic method that helps clients identify the path forward when faced with life transitions, interpersonal issues, or emotional distress.
Solution-focused approaches are ideal for those faced with anxiety, stress, minor depression, relationship issues, family conflict, or children with behavioral issues. The duration of solution-focused brief therapy is typically 5-8 sessions.
A therapist employing a solution-focused approach likely will use 3 types of questions to help empower their client(s) and to stimulate critical thinking. These include miracle questions, exception questions, and scaling questions.

 

Because a solution-focused therapist can help their clients to quickly and effectively identify and remedy their challenges, it's best to seek help when you begin experiencing emotional distress—before your concerns or conditions continue to snowball.

 
Mental health professionals are always looking to use the most successful techniques—and deciding which method or approach to use is highly dependent on the individual's needs and wants. 
One of the most successful and broadly-used methods in contemporary practice is known as solution-focused brief therapy. Solution-focused brief therapy offers a concentrated, team-based effort between someone and their therapist. 
Both individuals and groups can benefit from solution-focused brief therapy sessions. But as widely applicable as it may be, you may be curious about its benefits, and what conditions or concerns solution-focused brief therapy can help to treat. Follow along as we explain.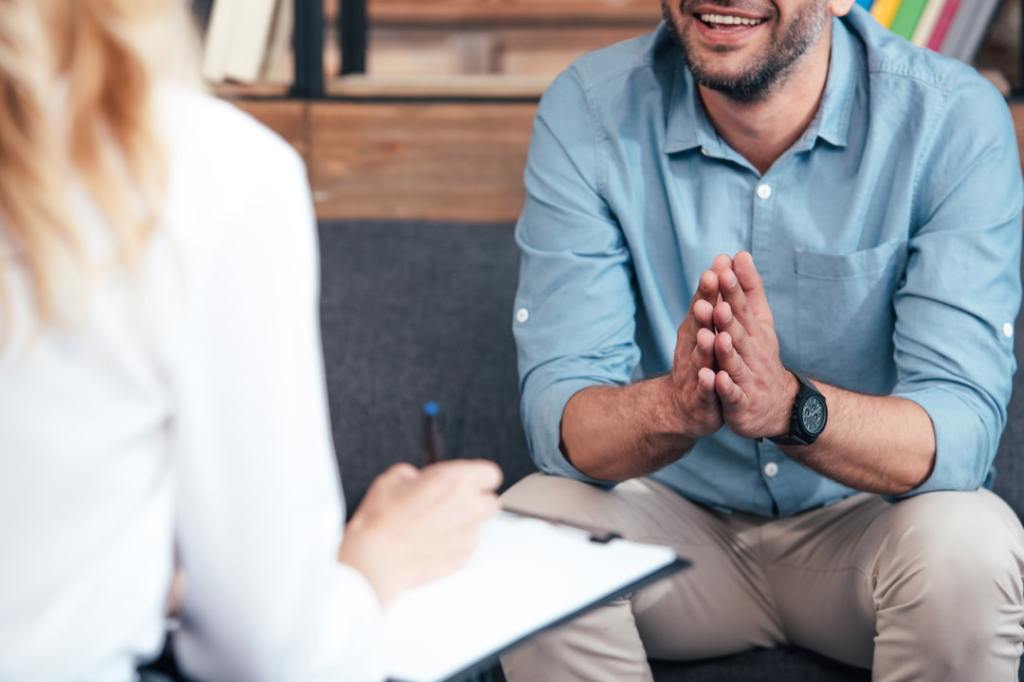 What Is Solution-Focused Brief Therapy?
Solution-focused brief therapy focuses on directive intervention methods that target specific reported symptoms and focus on current distress and its alleviation. It's rooted in a theory that posits that significant therapeutic gain and success can occur within a short period of time (usually 1-2 months). 
Solution-focused brief therapy does not usually spend much time on a person's past and does not tend to have a collective, holistic approach, rather a directive and problem-solving approach.
Who Benefits Most From Solution-Focused Brief Therapy?
Solution-focused brief therapy is most beneficial and clinically-proven to help treat: 
Solution-focused brief therapy sessions are extremely goal-oriented. An individual who commits to a solution-focused brief approach with their therapist won't usually dive too far into the past, when it comes to talking through their concerns or conditions they're faced with. 
Instead, both the individual and therapist will focus on addressing the most pressing issues at hand, and they will work together to identify the solutions necessary to improve the person's quality of life and emotional well-being. 
Want to talk to a therapist?
Start working with one of our top-rated providers. We have availability now and accept most major insurances.
How Is Solution-Focused Brief Therapy Different from CBT?
Solution-focused brief therapy and cognitive behavioral therapy (CBT) are very different. CBT typically does not have a specified time limit on frequency of sessions, whereas solution-focused brief therapy focuses on measurable progress towards specific goals that occur over a limited amount of time. 
Solution-focused brief therapy posits that a long duration of time is not needed to obtain significant goals and has a heavier emphasis on the individual's responsibility and growth (it's necessary in order to achieve the goals within the timeframe).
What Is the Solution-Focused Approach? 
Key concepts of this solution-focused therapeutic approach include but are not limited to:
Self-development

, which requires a client's commitment to change. It focuses on the person's internal compass and ways in which they are able to recognize habits, behaviors, and thought patterns that do not enable them to succeed. The willingness to engage in self-development within the therapeutic relationship focuses on an increase in personal and interpersonal insight.

Growth

, within a solution-focused approach, requires that the individual is actually actively developing both inside and outside of the session and meeting specified treatment goals. Typically, during solution-focused treatment each session will have a check-in to assess progress 

Responsibility

in solution-focused brief therapy is centered around the belief that someone's progress is based solely on their personal responsibility and willingness to take accountability for their actions and the impact of their actions on others.
What Happens in a Solution-Focused Brief Therapy Session?
A typical solution-focused brief therapy session will involve addressing changes in life, helping the person to see that change is inevitable—and because of this, we must all learn healthy ways of adapting. A core aspect of solution-focused brief therapy is the emphasis that's placed on the individual as the "expert in their own life." 
A solution-focused therapist will allow someone to fill them in instead of immediately taking the wheel, stimulating constructive conversation that aims to empower and inform them of their own strengths and challenges.
This happens through three main types of questions that a therapist will use to talk with their client. These include: 
Miracle questions

: These are

used to help people think outside the box

, once both their therapist and themselves have identified major roadblocks. A miracle question usually involves prompting the individual to consider what life would be like without the issues that are troubling them. 
Often, simply considering the possibility of a less-stressful daily life can be helpful in opening our minds up to new solutions.
Exception questions

: These questions are utilized by a therapist in order to have the person describe a situation or time period when they weren't affected by the concerns or conditions that brought them to seek therapy. For example, if someone is depressed, they may be asked to talk about daily life before their mood declined. 
Once someone is able to describe this positive moment or period in their life, the therapist may steer the conversation toward identifying what may currently be causing their emotional distress. 
Scaling questions

:

This type of question

is often used by a solution-focused therapist in order to gauge the intensity of a person's emotional distress—in other words, how much an experience is troubling them. By touching base in each session, the therapist gets a sense of how their client is progressing—and the individual may gain a sense of emotional awareness, too.
This form of therapy isn't conventionally used to treat conditions that tend to be more severe, such as schizoid personality disorder, other personality disorders, and bipolar-related symptoms. But while solution-focused brief therapy isn't a cure-all, it aims to treat a wide variety of personal or interpersonal issues within 5-8 sessions. 
When Should You Schedule Solution-Focused Brief Therapy?
As with our physical health, our mental health state can fluctuate as we progress through our life. When something doesn't feel right and causes our emotional state to decline, there may have been warning signs of trouble or conflict that we missed. 
That's why it's important to schedule a session with a therapist before your situation worsens. A solution-focused therapist can help you and/or your loved ones to eliminate communication issues, and help you to identify the steps needed in order to solve your personal and interpersonal challenges. 
For anyone experiencing a difficult life transition, minor depression, anxiety, self-esteem issues, or who has found themselves in the midst of family or relationship-based issues, solution-focused brief therapy could be part of the answer. Reaching out to a therapist to explore whether this form of therapeutic treatment is best for you can offer peace of mind, comfort, and—most importantly—hope.