Work with a Christian Counselor in Bethlehem, PA—Christian Counselors, Therapists
As a person of the Christian faith, you were probably taught at an early age to build time into your day for talking to God and growing your relationship with him. Maybe at the time, you didn't really understand the purpose of doing so. Maybe you even put this on the backburner every now and then. Today, though, we're confident that you understand why this was an important part of your day. On the same note, it is never too late to put more effort into this practice and grow closer to God.
"Faith isn't the ability to believe long and far into the misty future. It's simply taking God at his word and taking the next step." –Joni Erickson Tada
Regardless of where you stand in your journey with God, know that when you're confronted with challenges, He is right there with you. At Thriveworks Bethlehem Counseling, we provide Christian counseling to those of the Christian faith to help them work through these challenges and get back on track. Remember: maintaining and improving your emotional, mental, physical, and spiritual self is an essential part of life's journey!
Christian counseling uses Christian practices and teachings as well as scientifically-proven therapy techniques to help you better your life. If you think that you could benefit from working with a Christian counselor, reach out to Thriveworks Bethlehem Counseling today.
How Might Christian Counseling Guide Me?
Seeking help does not signify weakness. In fact, it signifies quite the opposite. Asking for help is a sign of strength, as it takes true strength to admit that you have work to do and that you are willing to go the extra mile to improve your life as well as your relationship with God. When you devote time and attention to your faith, you also put time and attention into your relationships with others as well as your own personal growth.
Christian counselors help individuals conquer a variety of challenges. There aren't any challenges that prove to be too big or too small to receive help with. Remember: Asking for help is a sign of strength. At Thriveworks Bethlehem Counseling, our Christian Counselors can help you in the following areas:
Struggling amid major life transitions
Stress, in one's personal or professional life
Depression or anxiety management
Working through and healing from trauma
Grieving a tough loss
We have only just scratched the surface. Christian counseling at Thriveworks Bethlehem, PA has proven to help many different clients make changes in their life for the better. You don't have to struggle in silence. Reach out to a mental health professional and always trust in God.
What Does Christian Counseling Look Like?
Going to your first counseling appointment can feel intimidating or scary. There are too many unknowns that might make you wary or uncertain. In Christian counseling at Thriveworks Bethlehem, you can find comfort in the fact that your provider shares your Christian faith and will use your faith to create an effective plan to help you make improvements in counseling. Your Christian counselor will keep your faith close as they design this plan and also utilize psychological practices that prove to help people heal and grow.
Sometimes when we struggle, we lose touch with our faith and put our relationship with God on the wayside. Christian counseling can help put things back into perspective again as you learn to deal with the challenges in your life and walk closer to God again.
Schedule Christian Counseling at Thriveworks Bethlehem, PA
If you are interested in pursuing Christian counseling and all that it can do for you, give Thriveworks Bethlehem a call. We have Christian counselors on staff who are dedicated to helping their clients heal, grow, and improve. If you choose to work with one of our Christian counselors, you will be welcomed into a safe, judgment-free zone. Not to mention, you'll gain access to plenty of beneficial tools for growing well through life, thanks to the skilled, experienced, and caring counselor you'll be working with.
To schedule a Christian counseling appointment at Thriveworks Bethlehem simply give our office a call. We'll be here to get you all set up when you are ready.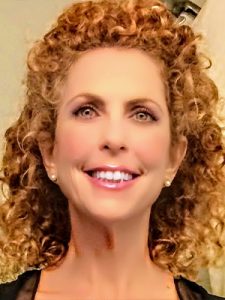 In network with:
Aetna
Anthem
Beacon Health Options
Blue Cross Blue Shield
Capital Blue
Cigna
Highmark
Humana
Humana-Military
Magellan
Multiplan
Optum
Quest Behavioral
Tricare
UBH
United Healthcare
Self Pay Rate: $65
Camille Mackey, LPC
(Operates as Life Coach with Clients Outside PA)
I am a licensed professional counselor in the state of Pennsylvania, and a nationally certified counselor. I received my M.Ed. from Florida Atlantic University in 2006.
I work with children from age 5 though adulthood/elders, families and couples. A few of the areas of client concerns that I work with include adult children of alcoholics, anger management, anxiety, codependency, communication problems, depression, parenting, and women's issues.
In my role as your therapist, I would like to work with you in any areas that are of concern to you in a safe comfortable space. By identifying your strengths, we can begin moving toward achieving your goals. At times therapy can be difficult, but together we can find ways to achieve the goals and deal with the challenges that are most important to you.
Many people have come to me embarrassed and feeling ashamed that they needed help. The truth is that everyone needs help from childhood onward. Even as independent adults we seek out specialists whether it be a plumber for the home or a doctor for a medical condition. By seeking therapy, you show strength to deal with issues and find solutions to life struggles.