Meet our Providers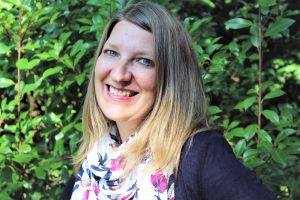 Nicole Drake, PhD, LPC
Nicole M. Drake PhD is a Licensed Professional Counselor (LPC) in both North Carolina and Pennsylvania and National Certified Counselor (NCC) who has been practicing since 1998. She has worked in a variety of settings including community mental health agencies, elementary, middle, and high schools, college/university, private practice, therapeutic day treatment, drug and alcohol rehabilitation facility, halfway house, and inpatient and residential treatment centers. Nicole employs a combination of interpersonal, solution-focused, and cognitive-behavioral therapies to assist individuals with achieving their goals. She has worked with a diverse population of individuals including children, adolescents, adults, families, and couples with issues ranging from everyday life struggles to serious mental illness including:
Anxiety,
Grief and Loss
Life Changes and Transitions
Adult and Child ADHD
Autism
PTSD.
She strives to build a safe relationship in which individuals can feel comfortable exploring their goals.
---
Stephanie Lawson, LPC
Stephanie Lawson is a Licensed Professional Counselor and a National Certified Acupuncture Detoxification Specialist with over 8 years of experience working with diverse populations. Stephanie has extensive training in the area of crisis counseling, as well as experience in working with individuals struggling with addiction and the seriously mentally ill. She has treated individuals with mood disorders, PTSD/trauma, bipolar, and adjustment disorders. She has provided individual counseling, family counseling, and group counseling to adults in crisis.
Stephanie has experience with:
Anxiety
Depression
Substance abuse
Relationship issues
Coping skills
Stress management
Life Changes
Self-esteem
Marital
Codependency
Grief
Adjustment Disorders
Mood Disorders
Stephanie graduated from Liberty University with a Master's in Professional Counseling. She utilizes an eclectic approach to support and to walk with people through life problems, favoring techniques from Cognitive-Behavioral Therapy, Narrative Therapy, Motivational Interviewing, and Person-Centered Therapy. Stephanie believes that every person has value and purpose, and strives to help each individual to overcome, find their strength, and thrive.
---
Patrick Kalaw, LPC
Everyone goes through hardships and it's just easier to handle them when you're not alone. I believe that the core of therapy is a relationship. You are the expert on your life and I'm here to help provide guidance through the tough times. I try to make my clients feel comfortable by really getting to know them, using humor at appropriate times, and finding common interests. I utilize cognitive behavioral therapy (CBT), art therapy, narrative therapy, Adlerian, reality, and person-centered and various other approaches. Everyone's needs are different, which may require different approaches. If what I'm doing isn't working then let me know so that I can do what I can to best serve you. My scope of practice includes, but is not limited to:
General anxiety
Depression/Mood disorders
Adjustment issues
Abandonment
Family Issues
Defiance
Trauma
PTSD
LGBT issues.
---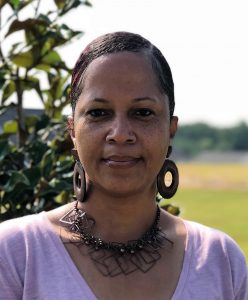 Rasheede Hicks, LPC
I am passionate about my work as a Licensed Professional Counselor and have been providing counseling in all sectors for approximately 18 years. I'm a firm believer in in positive change amidst life challenges and adversity.
Being a therapist allows me the opportunity to help those seeking guidance reach their fullest potential. I strive to create a genuine therapeutic connection with the individuals, families and couples I serve. I am dedicated to helping people cope with a variety of personal growth needs, including facing relationships obstacles, adjusting to major life and issues of trauma.
For my younger clientele, I have utilized behavior modification, Solution-Focused Counseling, and Person-Centered Therapy. I have implemented Cognitive Behavior Therapy techniques such as: reward systems, behavior charts, and homework assignments to assist with stabilizing the client's behavior in the home, school, and community settings. I've been instrumental in working closely with those parents who struggle to balance work, school, and providing a stable home environment for their children.
I look forward to working with you.
Some of specialties include:
Conduct Disorder
Attention Deficit Hyperactivity Disorder
Anxiety
Depression
Oppositional Defiant Disorder
Forensic Interviewing
Parenting
Family Therapy
Couples
Anger Management
---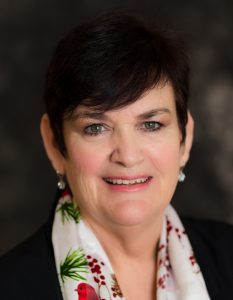 Kim Henley, M.S., LPC, NCC
"If you can dream it, you can do it." Walt Disney
I have seen people transform their lives in the face of great adversity when they believe in themselves. That is why after 15 years in this field, I remain an eternal optimist. It is also why I believe everyone can benefit from counseling. I believe in building therapeutic relationships with the individuals I serve, because relationships are often one of the biggest challenges people face.
Working with children and adolescents is my passion. Most of the people I have helped have experienced trauma of some kind, and they often are diagnosed with PTSD, anxiety, and/or depression. I am a rostered clinician in the National Child Traumatic Stress Network in Structured Psychotherapy for Adolescents Responding to Chronic Stress (SPARCS). I have worked with children and youth in a group home and in Intensive Alternative Family Treatment, Therapeutic Foster Care, Foster Care, and Adoptions. I also have worked for seven years with individuals diagnosed with disabilities. I have served individuals fighting addiction in a behavioral health and addictions clinic. I have helped people living alternative lifestyles. I understand the dynamics of military families. I understand serious illness.
For the past three years, I have worked at a dual domestic violence and sexual assault agency, where I became a Certified Victim Service Practitioner and a Certified Victims' Advocate. While there, I learned how to help victims of crime.
I possess a Master of Science Degree in Professional Counseling from Grand Canyon University, a private, non-profit, Christian university in Phoenix, Arizona. Grand Canyon University is currently the largest Christian university in the world. I completed my undergraduate education at the University of North Carolina at Chapel Hill.
My approach is Eclectic Therapy, because no two people are the alike. Treating trauma is key. After that, I use often use Person-Centered Therapy, Narrative Therapy, and Brief Solution-Focused Brief Therapy for crises.
---