Meet our Providers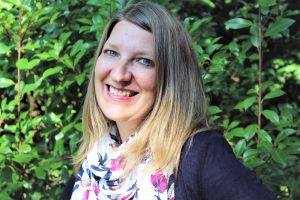 Nicole Drake, PhD, LPC
Nicole M. Drake PhD is a Licensed Professional Counselor (LPC) in both North Carolina and Pennsylvania and National Certified Counselor (NCC) who has been practicing since 1998. She has worked in a variety of settings including community mental health agencies, elementary, middle, and high schools, college/university, private practice, therapeutic day treatment, drug and alcohol rehabilitation facility, halfway house, and inpatient and residential treatment centers. Nicole employs a combination of interpersonal, solution-focused, and cognitive-behavioral therapies to assist individuals with achieving their goals. She has worked with a diverse population of individuals including children, adolescents, adults, families, and couples with issues ranging from everyday life struggles to serious mental illness including:
Anxiety,
Grief and Loss
Life Changes and Transitions
Adult and Child ADHD
Autism
PTSD.
She strives to build a safe relationship in which individuals can feel comfortable exploring their goals.
---
Stephanie Lawson, LPC
Stephanie Lawson is a Licensed Professional Counselor and a National Certified Acupuncture Detoxification Specialist with over 8 years of experience working with diverse populations. Stephanie has extensive training in the area of crisis counseling, as well as experience in working with individuals struggling with addiction and the seriously mentally ill. She has treated individuals with mood disorders, PTSD/trauma, bipolar, and adjustment disorders. She has provided individual counseling, family counseling, and group counseling to adults in crisis.
Stephanie has experience with:
Anxiety
Depression
Substance abuse
Relationship issues
Coping skills
Stress management
Life Changes
Self-esteem
Marital
Codependency
Grief
Adjustment Disorders
Mood Disorders
Stephanie graduated from Liberty University with a Master's in Professional Counseling. She utilizes an eclectic approach to support and to walk with people through life problems, favoring techniques from Cognitive-Behavioral Therapy, Narrative Therapy, Motivational Interviewing, and Person-Centered Therapy. Stephanie believes that every person has value and purpose, and strives to help each individual to overcome, find their strength, and thrive.
---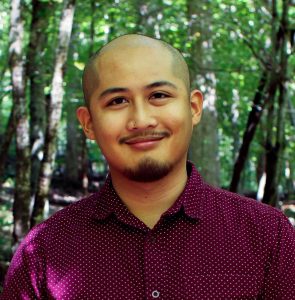 Patrick Kalaw, LPC
Everyone goes through hardships and it's just easier to handle them when you're not alone. I believe that the core of therapy is a relationship. You are the expert on your life and I'm here to help provide guidance through the tough times. I try to make my clients feel comfortable by really getting to know them, using humor at appropriate times, and finding common interests. I utilize cognitive behavioral therapy (CBT), art therapy, narrative therapy, Adlerian, reality, and person-centered and various other approaches. Everyone's needs are different, which may require different approaches. If what I'm doing isn't working then let me know so that I can do what I can to best serve you. My scope of practice includes, but is not limited to:
General anxiety
Depression/Mood disorders
Adjustment issues
Abandonment
Family Issues
Defiance
Trauma
PTSD
LGBT issues.
---