Christian Counseling in Raleigh, NC—Christian Counselors, Therapists 
Sometimes, we lose sight of our faith. We become distracted by the hustle and bustle of day to day life—and then top that with stressors, pressure, and other life challenges. Christian counselors know just how overwhelming life can become and how that might affect one's relationship with God. They also know how they can help you refocus on your faith and improve your relationship with God, whilst working through the distractions or challenges that are in front of you.
Difficulties and obstacles are God's challenges to faith. When hindrances confront us in the path of duty, we are to recognize Them as vessels for faith to fill with the fullness and all-sufficiency of Jesus. –A.B. Simpson
Are you searching for help with your challenges and guidance in your faith? You're in the right place. Thriveworks Counseling in Raleigh has Christian counselors on our team who are perfectly fit for the job. Not only do they share in your Christian faith, but they have the professional experience and expertise to help you on your mental health journey. To schedule a Christian counseling appointment at Thriveworks Counseling in Raleigh, NC, just call our office at (919) 424-6045. We're excited to hear from you!
Who Can Benefit from Working with a Christian Counselor?
Christian counseling, also called biblical counseling, utilizes both teachings of the Christian faith and therapeutic techniques. The main goal of Christian counseling is to help people make improvements to their mental health and overall wellbeing as well as address any life issues. The type of counseling incorporates scriptures and lessons from the bible to supplement psychological treatment.
When we're bombarded with stressful or painful challenges, finding refuge in our faith is often just what we need. Research shows that turning to one's faith and religion can help them to overcome these stressful times and keep their mental health intact. For example, when we lose a close loved one, when we fight with our partner, when we encounter a lot of stress, and so on. This list can go on for eternity. The point, though, is that Christian counseling can help people of the Christian faith work through their challenges and also grow closer to God.
Remember that whatever is on your plate, whatever baggage you are carrying, Thriveworks Counseling is here to help you. Our Christian counselors will help you live happier, live healthier, and find more success, too!
Goals of Christian Counseling: What Are They?
Again, the main goal of Christian counseling is to help people make improvements to their mental health and wellbeing as well as address any specific challenges. That said, the specific goals for Christian counseling can vary from client to client, depending on what's going on in their life. Here are some common Christian counseling goals that might prove important to you:
Resolve difficulties in your relationship: Whether you are married to or dating your significant other, the reality is that you will hit some rough patches. If you're currently in a rough patch with your partner, you might consider working with a counselor. The Christian counselors at Thriveworks in Raleigh can help you to improve means of communication, work through specific problems, and improve the overall strength of your relationship.
Manage mental illnesses: There are hundreds of mental illnesses out there, including depression, anxiety, PTSD, bipolar disorder, OCD, and so on. If you have symptoms of a mental health condition, a Christian counselor at Thriveworks in Raleigh can step in and help you cope with as well as manage your symptoms. They will also help you look at potential causes of the illness and how you can best recover. In addition, they'll remind you of the love that God has for you!
Coping with the loss of a friend or family member: The loss of a loved one can be excruciating—and it often is. If you've recently lost a friend, family member, or pet, consider working with a Christian counselor at Thriveworks in Raleigh. Their goals will include: 1) helping you address and work through the pain, 2) assisting you as you process your loss and 3) guiding and supporting you as you learn to adjust without the loved one lost.
Schedule Christian Counseling at Thriveworks in Raleigh, NC
Are you in a particularly stressful, painful, or otherwise tough time in your life right now? Thriveworks Counseling in Raleigh, NC is here to help you. We have Christian counselors on our team, as well as other mental health professionals, who would be happy to guide, assist, and support as needed.
To schedule an appointment at Thriveworks in Raleigh, just call our office at (919) 424-6045. Our scheduling specialists can get you set up for an appointment now.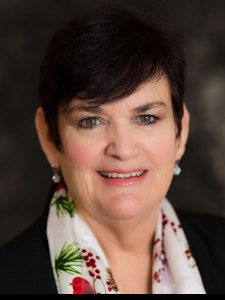 Self Pay Rate: $99
Kim Henley, M.S., LCMHC, NCC
"If you can dream it, you can do it." Walt Disney
I have seen people transform their lives in the face of great adversity when they believe in themselves. That is why after 15 years in this field, I remain an eternal optimist. It is also why I believe everyone can benefit from counseling. I believe in building therapeutic relationships with the individuals I serve, because relationships are often one of the biggest challenges people face.
Working with children and adolescents is my passion. Most of the people I have helped have experienced trauma of some kind, and they often are diagnosed with PTSD, anxiety, and/or depression. I am a rostered clinician in the National Child Traumatic Stress Network in Structured Psychotherapy for Adolescents Responding to Chronic Stress (SPARCS). I have worked with children and youth in a group home and in Intensive Alternative Family Treatment, Therapeutic Foster Care, Foster Care, and Adoptions. I also have worked for seven years with individuals diagnosed with disabilities. I have served individuals fighting addiction in a behavioral health and addictions clinic. I have helped people living alternative lifestyles. I understand the dynamics of military families. I understand serious illness.
For the past three years, I have worked at a dual domestic violence and sexual assault agency, where I became a Certified Victim Service Practitioner and a Certified Victims' Advocate. While there, I learned how to help victims of crime.
I possess a Master of Science Degree in Professional Counseling from Grand Canyon University, a private, non-profit, Christian university in Phoenix, Arizona. Grand Canyon University is currently the largest Christian university in the world. I completed my undergraduate education at the University of North Carolina at Chapel Hill.
My approach is Eclectic Therapy, because no two people are the alike. Treating trauma is key. After that, I use often use Person-Centered Therapy, Narrative Therapy, and Brief Solution-Focused Brief Therapy for crises.