Meet our Counselors
---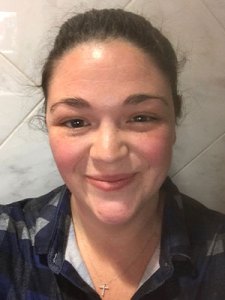 Allison Hernandez, LAC
Allison is a Licensed Counselor (NLC) and is working to get her Addiction Counselor Licensed (LAC).
Passions
"Life's too short to wake up with regrets. So, love the people who treat you right, forgive the ones who don't and believe that everything happens for a reason. If you get a chance, take it. If it changes your life, let it. Nobody said it'd be easy, they just promised it would be worth it." -Dr. Seuss
Allison understands that life isn't always easy. Sometimes it knocks us down and we stay down for longer than we want. Sometimes getting up is harder than we imagined. But Allison's goal is to help people find their balance within themselves and in their life. Balance will look different for everyone and isn't easy, but it's essential to live a healthy, happy life. Once you find your balance, you'll find the peace you desire within yourself. Allison loves walking with people through this journey and providing expert support and guidance.
No one should ever feel ashamed for asking for help. Yet so many of her clients come in with guilt and shame. Allison seeks to remove those toxic feelings and remind her clients that no one is perfect, and we are meant to be growing for our entire lives. There is no peak self you can reach, only a continuous growth towards the person you want to become. Afterall, even plants need help growing, and yet when they are blooming, they are most beautiful.
Experience
Allison excels at counseling young children and those who struggle with addictions or substance abuse. Her empathetic, nonjudgmental nature provides a comfortable, understanding environment in which clients can work through their fears, doubts, and negative habits.
Allison's focus is always on you as a person. Not your faults or shortcomings, but on who you are. Her person-centered therapy means you won't be weighed down with guilt but given the freedom to stretch for your best self. She also practices Motivational Interviewing and Strengths Based therapy, which asks questions to lead you as the client to your own solutions by examining your own strengths and passions. She is also skilled in Cognitive Behavioral Therapy (CBT), a method of counseling that replaces negative thoughts and behavior with positive ones.
You might find Allison especially helpful if you are seeking counseling for:
Addictions/Substance abuse
Children therapy
Adolescent therapy
Life transitions
Counseling for stress
Counseling after DUIs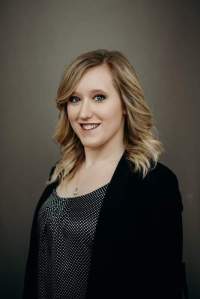 Ashtyn French, Masters Level Intern
Ashtyn is a master's student at UCCS working towards becoming a Licensed Professional Counselor (LPC) and her LAC. She is also working on an emphasis in addictions. Ashtyn works under the supervision of a licensed counselor.
Passions
"You are braver than you believe, stronger than you seem, and smarter than you think."  -Christopher Robin Winnie the Pooh
Ashtyn is passionate about helping adults who are struggling with anything- big or small, in whatever area her clients bring to her. She has worked with people as they heal and grow in their mental health and relationships, and from substance use and past or current trauma. She is passionate about assisting individuals realize and utilize their inner power in their daily lives. She is also enthused to promote wellness and acceptance.
Ashtyn's philosophy is to create a warm and accepting environment for all of her clients but also to promote those qualities out in the world as well. She realizes that everyone has a unique story and thus will also have varying health journeys. Ashtyn is ready to meet you wherever you are.
Experience
Ashtyn has previous experience as a Family Support Worker where she monitored and documented visitations with parents and their children who were taken out of the home due to various reasons. She also worked as a Behavioral Health Technician and a Behavioral Support Specialist at an acute inpatient mental health hospital for adults. At the hospital, she facilitated different groups, completed one-on-one sessions, and created safety plans with patients. She also worked alongside nurses, psychiatrists, therapists, and counselors to provide patients with a holistic healing experience. Ashtyn is currently working as a Medical Scribe for a psychiatrist where she dictates clinical notes.
Ashtyn is passionate about working with a plethora of different groups. She hopes to work with groups surrounding addiction and substance abuse treatment, depression, anxiety, stress, marriage, grief, social anxiety, and major life transitions. Ashtyn is excited to work with all ages but is particularly enthused to work with groups ranging from 21 to 80 years old and youths.
Ashtyn gears her practices around the strategies of Existential therapy, Person-centered therapy, Cognitive Behavior therapy, Rational Emotive Behavior therapy, and Solution-focused therapy.
You might find Ashtyn helpful if you are seeking therapy for:
Anxiety
Depression
Stress
Trauma
Addiction
Marriage Counseling
Social Anxiety
Counseling for Life Transitions
Grief
General Life Wellness
If you'd like to schedule and appointment with Ashtyn, please call: 719-266-3919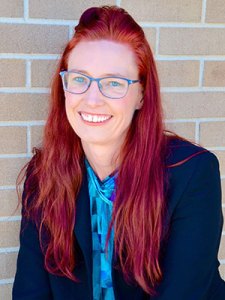 Candace Rodgers, Licensed Social Worker
Candace has her Masters in Social Work and is certified in Brainspotting 1 and 2. She will go on to pursue an LPC (Licensed Professional Counselor). Until then, she will be supervised by one of our licensed counselors.
Passions
"A person's most useful asset is not a head full of knowledge but a heart full of love, an ear ready to listen, and a hand ready to help."
Candace believes in supporting her clients to be the best they can be, whether that is helping them heal or guiding them as they reach new heights. Through her own personal journey, she understands how everyone is on their own path and that it is not our job to direct them, but to support them.
To her, counseling is about providing a safe, supportive, nonjudgmental space for you to come and process difficult thoughts/emotions and make decisions to better your future. She believes in hope and the power we all have to take hold of it.
Life throws many challenges at us. Through hardships, it can feel like we're stuck- stuck in our routine, our thought patterns, our life. But the truth is you can always change, no matter your age or situation. Sometimes it's hard, and that's what Candance is here for.
Candace has a particular passion for people who are grieving and the elderly. It is during some of the most hopeless and bleak times that counseling can truly touch people lives and be a light. Candace loves helping her clients through these times with empathy and gentle understanding. She understands there's no way to fully comprehend what you're going through, and therefore is here to support, listen, and guide when her expertise allows it.
In her personal life, Candace loves to run, read, listen to music, be outside, and of course, drink coffee. She thinks that movement and nature are uplifting and healing and uses them maintain balance in her own life.
Experience
Candace's journey started off by earning a Mortuary Science Degree. This led her to work with grieving families and she found purpose in being able to help families through some of the darkest of times.
Although a yearning to ease the suffering of others has always been a part of Candace's life, it wasn't until her son was diagnosed with autism that she realized the importance of professionals in the mental health field. Her son required a lot of advocacy from a social worker, and it was this very personal experience that led her pursue a master's degree and her license.
Candace works with all ages and has experience in a teen group home and a K-8 school. But specializes in older populations.
You might find Candace especially helpful if you are struggling with:
Grief and Loss
Aging Issues
Depression
Anxiety
Stress
Life Transitions
Loneliness
Emily Smith, LSW
Emily is a Licensed Social Worker (LSW).  She is working towards her license as a Licensed Clinical Social Worker (LCSW). While she is attaining her LCSW, she will be supervised by another licensed clinician. She is also pursuing her Licensed Addiction Counselor (LAC).
Passions
"Give people high fives just for getting out of bed. Being a person is hard sometimes." -Kid President
Emily's passions revolve around working with youth who may be experiencing barriers to achieving their life goals.  She meets young people where they are in their journey and provides a non-judgmental and fun atmosphere to explore, reflect and grow. She helps each young person to be their best and most genuine self. By working alongside clients and building a relationship with them, she is able to assist them to reach their highest potential and level of success which they desire. Success comes in many different forms and Emily is able to navigate this with the client and celebrate each small victory along the way.
Through years of growing up with dogs, and owning one as an adult, She has seen firsthand the immense benefits an animal can offer in enhancing one's mental, emotional, and physical health. She aspires to work alongside therapy dogs in hopes of providing an enriched and holistic therapeutic experience.
Experience
Emily has therapeutic experience working in a diverse range of settings including juvenile detention facilities, psychiatric inpatient hospitals, residential treatment centers, and elementary and middle schools.
In addition, she also holds a master's degree in School Psychology which has provided her with experience in psychological testing for learning disabilities and mental health disorders and opportunities to create and implement behavior intervention plans. She has also engaged in individual therapy and social-emotional learning groups in each of these settings.
Throughout her practice as a clinician, she individualizes her approach to each young person. She utilizes different theoretical approaches such as Cognitive Behavior Therapy, Solution Focused Therapy, and Animal-Assisted Therapy. She is planning  to become trained in EMDR, Forensic Interviewing, and Neurofeedback in the near future.
Regardless of the approach she uses with a client, Emily's fun and engaging personality quickly puts clients at ease. Building the rapport quickly, she is able to identify a person's strengths and build on these as she works toward the client's goals.
You might find Emily especially helpful if you are struggling with:
Anxiety
Depression
Relationship Issues
Behavioral Issues
Academic struggles
Life Transitions/Adjustments
Self Esteem struggles
Stress
Child and Adolescent Therapy
Attention Deficit Hyperactivity Disorder (ADHD)
Learning Disabilities
Childhood trauma
Coping Skills
Suicide Prevention and Intervention
To schedule an appointment with Emily, call 719-266-3919 or request an appointment online from our portal.
Jenny Levine, LCSW
Jenny has her Special Service Provider License as a School Social Worker through Colorado Department of Education and is a Licensed Social Worker (LCSW)
Passions
"Anything that's human is mentionable, and anything that is mentionable can be more manageable. When we can talk about our feelings, they become less overwhelming, less upsetting, and less scary."- Fred Rogers
"Nothing is impossible, the word itself says 'I'm possible'" by Audrey Hepburn
Jenny is passionate about empowering individuals. Jenny recognizes the potential in every one of her clients. She loves to see them flourish in all different aspects of their live as they too recognize and lean into that potential. She is also passionate about helping individuals break down their barriers in order to grow more into their confidence and to achieve their goals.
Jenny's philosophy is that falling down is a universal experience that is a natural part of life. She knows that it is not falling down which matters but rather how you get up and move forward. Mistakes are just opportunities for learning and growth. Jenny believes in meeting the client wherever they are. She works with them to develop an individualized plan that is catered to their unique needs. Jenny also is unbiased and empathetic in her work and encourages clients to pursue and achieve their goals.
Experience
Jenny has worked in residential treatment centers, public schools, and with individuals struggling with addiction.  She knows that every setting is different, and every individual brings unique experiences to discuss and learn from.
Jenny is passionate about working with all different groups. She also specializes in school related issues, learning disabilities, anxiety, depression, autism, and brain injuries.
She is ready and excited to work with groups ranging from ages 12 to adults.
Jenny meets her clients wherever they are at with empathy and encouragement. She employs client-centered strategies in everything she does. Jenny is excited to meet and start working with you, heading towards a happier and healthier life.
You might find Jenny beneficial if you are seeking counseling for:
Anxiety
Depression
Autism
Learning Disabilities
Brain Injuries
School Related Issues
ADD/ADHD
Counseling for Teenagers
Counseling for Young Adults
If you would like to schedule with Jenny, call 719-266-3919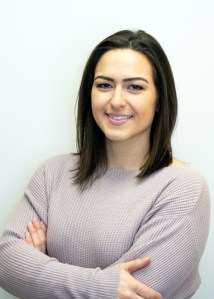 Katie Rohlander, LCSW
Katie is a Licensed Clinical Social Worker.
Passions
"Happiness does not depend on what you have or who you are. It solely relies on what you think." – Buddha
Katie loves to help her clients take back control of their lives and step into their best selves. She believes that if we can change our thoughts, we can change our lives. Too often we look past the importance of how we can interpret the events in our life. Our thoughts are the gears that turn the rest of our life. They can be amazingly powerful, in both positive and negative ways.
Meeting clients where they are at is also important to Katie. She has worked with many ages of clients with many different life experiences and understand that we don't all come from the same background and we're not all going to the same destination. That's okay! Her job is to help you live your best life.
In her personal life, Katie loves health and fitness. She likes to work out at the gym, go for runs, and walk her dog. She also is always excited to cook new, healthy recipes!
Experience
Katie has experience working with clients in various settings, including schools, in home counseling, outpatient mental health clinics, and private practice. Additionally, she has experience with children aged 5-18, adults, couples, and families. Her favorite age to work with is 12 and up.
Katie's counseling style is a mix between Cognitive Behavioral Therapy and mindfulness. She draws from her client's strengths and goals to create the perfect mix of counseling that is going to meet her clients where they are in their personal journey to betterment.
You might find Katie especially helpful if you are seeking counseling for:
Anxiety
Self esteem
Co-dependency
Relationship Issues
Life Adjustments and transitions
Self-Improvement
Adolescent/Teen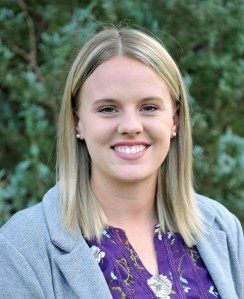 Kaylyn Farrell, LPCC, School Counselor
Kaylyn is a Licensed Professional Counselor Candidate (LPCC).  She is working towards her license as a Licensed Professional Counselor (LPC). While she is attaining her LPC, she will be supervised by another licensed clinician.
Passions
"There is no greater agony than bearing an untold story inside you." -Maya Angelou.
Kaylyn is extremely passionate about working with youth in both individual and group settings. She believes it can be very difficult to be a young person in today's day and age, and she is honored to support each and every one of her clients through their unique journeys. In addition, she is very passionate about working with and supporting the LGBTQ+ community.
As a collegiate soccer player and coach, Kaylyn believes sports play an enormous role in shaping young people's lives. She has passion for working with adolescents who devote their time and energy to sports, and is  eager to assist her clients with any sports-related struggles.
Experience
As a school counselor, Kaylyn is aware of the significant obstacles that face youth today. Social media, technology, and societal expectations are examples of which have given rise to many new challenges for youth. She approaches each day with her clients from a place of empathy and patience, for where they are in their journey.
Kaylyn uses a strength-based, humanistic approach to counseling with clients. She feels it's most important that her clients feel heard, believed, and unconditionally accepted. She uses client-centered strategies which reinforce the idea that all of her client's feelings are valid.  She also believes that our thoughts are very powerful, and is passionate about integrating cognitive-behavioral strategies into her counseling as well.
Working from a strengths based philosophy, she  believes that each and every client is resilient and has numerous strengths that make them unique. Every person who steps into her office is the expert on their own experience and she is merely a visitor in their world who is eager to learn and truly hear their story.
Kaylyn views the counseling journey with a client similar to a car ride. One day they might fly down the highway without any traffic and another day they might get stuck at a red light. Regardless, she will sit right next to the client with unconditional acceptance during the counseling ride together.
Her counseling office is a place where diversity is honored. Client's emotional and physical safety is her top priority regarding race, ethnicity, nationality, gender identity, sexual orientation, ability, socio-economic status, and religious beliefs.
You might find Kaylyn especially helpful if you are struggling with:
Anxiety
Depression
Relationship Issues
Behavioral Issues
Academic struggles
Life Transitions/Adjustments
Self Esteem struggles
LGBTQI+ and Identity
Body Image Issues
Stress
Sports Counseling
To schedule an appointment with Kaylyn, call 719-266-3919 or request an appointment online from our portal.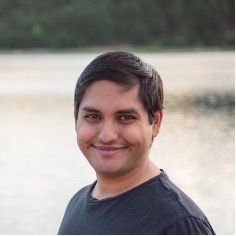 Kush Desai, LSW
Kush is a Licensed Social Worker (LSW) with an Advanced Palliative and Hospice Social Worker Certification (APHSW-C). While pursuing his LCSW, he will be supervised by another clinician.
Philosophy
"A connection is the energy that exists between people when they feel seen, heard, and valued; when they can give and receive without judgment; and when they derive sustenance and strength from the relationship." - Brene Brown
Kush approaches his position as a counselor and his relationship with his clients with the utmost respect and honor. He understands that it's not easy to reach out when you are in the midst of pain, and it can be even harder to open up. That is why Kush is passionate about creating a safe space where opening up, healing, and growing is invited.
It is okay if you have trepidation or doubts surrounding the counseling process, and it doesn't matter if you want to start slow. Kush meets his clients where they are at and helps them get to where they want to be. Kush believes it's an honor to support patients in their journey and follows a companionship approach to his work
When he's not in the counseling room, Kush enjoys going on hikes, watching movies, and spending time with his family.
Experience
Kush has experience working with clients anywhere from children to the elderly, from grief work to homelessness. His wide range of experience makes him an expert at understanding where people are coming from even if he hasn't lived it himself. He always strives to connect with the whole person. You are much more than just a problem to be solved, and you deserve a counselor who sees all of you.
Kush received his Master of Social Work in 2019 from the University of Denver, with a concentration in Aging Services and Policy. During his Master program, Kush worked in the Bereavement Services department at Suncrest Hospice. Most recently, Kush provided grief support in his role as a Hospice Social Worker at Pikes Peak Hospice and Palliative Care.
In addition to his work as a grief and bereavement counselor, he has experience working with children in child welfare, survivors of domestic violence, older adults in nursing communities, and individuals experiencing homelessness.
In his counseling practice, he frequently employs CBT (Cognitive Behavioral Therapy- addressing thoughts and emotions), ACT, (Acceptance and Commitment Therapy- working with mindfulness and acceptance strategies) and SFBT (Solution-Focused Brief Therapy- goal directed and collaborative).
At Thriveworks, Kush is excited to work mainly with clients aged 18-99. You might find him especially helpful if you are looking for counseling for:
Grief and Loss Counseling
Life Transitions
Depression
Anxiety
Counseling for Older Adults
If you'd like to schedule a sessions with Kush, call 719-266-3919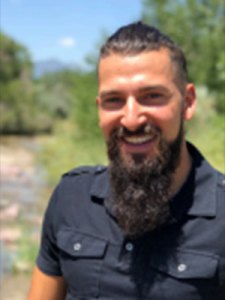 Michael Mendez, LPCC
Michael is a Licensed Professional Counselor Candidate (LPCC). Michael is actively working towards his license as a Licensed Professional Counselor. While he is attaining his LPC, he will be supervised by Andrew Pierce: LPC.0015583.
Passions
"Most people never run far enough on their first wind to find out they've got a second."  - William James
Michael is a counselor who will fight for you. He understands that life is rarely a walk in the park and that it's only when we push ourselves that we can find our true potential. His job is to help you push past your own mental and emotional boundaries and find a healthy life where you can thrive.
Michael is someone who honors hard work, honesty, and doing good in this world. He knows the counseling process is rarely easy but promises to stay by your side for all of it. Together, you'll work towards a better life for yourself, then a good life for yourself, and eventually he'll give you the tools so you can create a great life for yourself.
In his personal life, Michael loves to push himself to his limits and then go even farther. It helps put life and the things that truly matter into perspective. He's taught his mind and body how to function under stress and still thrive, and he wants to help you do the same.
Experience
Michael's therapeutic strategy is one individual to you. He knows that no one person is the same so every person will need a different approach to therapy.
There are two things that he starts every counseling session within mind, though: There's a disconnect between where his client is and where they want to be. And together, you'll find a way to breach that disconnect and grow into a better life.
Michael applies the same principles he's learned in his own life to the therapy process. He believes in taking care of yourself, finding purpose, developing a plan, failing until you succeed, and to always keep finding the good in yourself, in others, and in this world.
Michael is open to seeing anyone, regardless of what you are struggling with. He is especially good with working with adolescents. You might find Michael especially helpful if you are looking for counseling for:
Anger
Depression
Relational
Couples
Anxiety
Life transitions
Adolescent counseling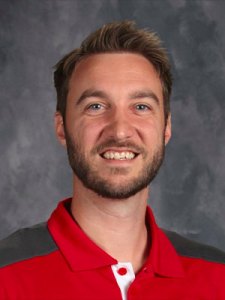 Spencer Owen, LPC
Spencer Owen- LPC
Spencer has a Masters in Counseling and Human Services and has received his license to become Licensed Professional Counselor (LPC). He is also pursuing certifications in Complex Trauma and Sand Tray work.
Passions
"When we deny the story, it defines us. When we own the story, we can write a brave new ending."
-Brené Brown.
Spencer believes that people are not broken, and he is not here to fix them. He believes that everyone is born with the capacity for self-healing, but along the way we encounter circumstances that teach us there is something wrong with us. That, however, is a lie we too often ingrain into ourselves. Spencer's goal is to help you discover the power within yourself to change. He believes that healing doesn't mean the damage never existed; it means that the damage no longer controls your life.
We all do the best we can with what we have available to us, but sometimes we surrender our power to change situations to others. His goal in therapy is to teach you how to lead more from your core self- how to release the burdens which keep you from being the person you truly want to be and how to live with that person leading the way.
In essence, Spencer is passionate about healing, reconciliation, and restoration.
These are beliefs he carries over into his own life as well. You can find him always learning new things- reading books or taking online courses for fun. He loves spending time with his family and being outdoors.
Spencer is excited to help you train your brain to think and respond in ways that reflect your true core.
Experience
Spencer has worked in the mental health field for nearly 15 years and has experienced everything from community centers to psychiatric wards to schools. The common thread through all of it is his passion to get people "unstuck" and to truly experience joy and freedom again.
He is especially passionate working with adolescents and young adults, although has experience working with all ages.
A lot of Spencer's work centers around educating you and empowering you to make the changes you want in life. He likes exploring and reintegrating parts of the psyche with clients and loves to share his knowledge about the neuroscience of our emotions and behaviors.
A session with Spencer might involve discovering coping skills, increasing emotional regulation skills, mindfulness, journaling, experiential therapy, cognitive restructuring, and discussing spirituality if you choose. His main goal and passion is always to get you where you want to be in life, and to do so with the most true version of you that you can be!
He specializes in Sand Tray Therapy, Dialectical Behavioral Therapy (DBT), and Internal Family Systems (IFS) in his session. You might find Spencer especially helpful if you are struggling with any of the following:
Family Counseling/Issues
Adolescents Therapy
Eating Disorders
Anxiety
Depression
LGBTQ
Relationships
Self-Harm
Christian Counseling/Spirituality
Grief/Loss
To schedule with Spencer, please call 719-266-3919 or book online.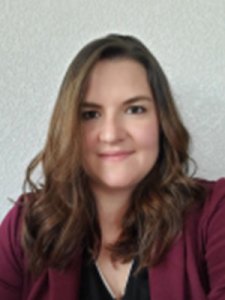 Tara Aronstam, LPCC
Tara is working towards her LPC (Licensed Professional Counselor). While she is attaining her LPC, she will be supervised by Kara Kays MFT.0001258
Passions
"Empathy has no script. There is no right way or wrong way to do it. It's simply listening, holding space, withholding judgment, emotionally connecting, and communicating that incredibly healing message of 'You're not alone.'" - Brené Brown
Tara's main passion is to empower others. She loves helping them see their own potential and build on the skills they already have to create a balance within their life. Balance is tricky though, and it is different for every person. True balance can only come from a radical acceptance of who you are and where you've been coupled with a growth-mindset towards the person you want to be. Tara's job is to help you and encourage you along your journey.
She believes that humans are born as a blank slate. As we grow, our experiences shape our personalities and lives. This means we are constantly growing and evolving. Change is not only possible, but it is a continuous process that we experience throughout our lives. Embracing intentional or unintentional change is key to living a well-balanced life.
That doesn't make it easy! Tara's empathetic, positive approach to counseling is structured to help you get attuned to your authentic self and make the change you want to see in your life.
Experience
Tara operates from a person-centered framework. This means you will be in control of a counseling session because you are the expert in your own life. Tara's job is to use her expertise and professional training to help you find balance, but she is by no means the ultimate authority- you are!
Tara believes that every person is in a different stage of their journey. She aims to meet them where they are at. Her choice of counseling modalities demonstrates that. Sometimes, she will add Cognitive Behavioral Therapy (CBT) to a counseling session to better understand a client's thoughts as opposed to their emotions. She will also use aspects from DBT to teach skills for regulating one's emotions and interacting with the world.
She is especially passionate about working with teens and young adults. Tara might be a good fit for you if you are seeking counseling for:
Self-esteem
Body image
Anxiety
Depression
Life Transitions
Self-Improvement
Grief and Loss
Child and Adolescent Counseling
Counseling for College Students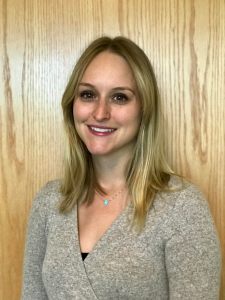 Kara Kays, LMFT
Kara is a Licensed Marriage and Family Therapist. Her energy, passion and genuineness are evident in all areas of her life. She is quick to develop a rapport with her clients and set them at ease.
Passion
"Do the best you can until you know better. Then when you know better, do better." - Maya Angelou
Kara believes that everyone is trying the best they can with what they have in this moment. If their best isn't cutting it, or something isn't working, it's time to enlist support to help cultivate change. She teams with her clients in a non-judgmental and respectful manner, working together towards the client's goals.
Experience and Strategies
Kara meets her clients where they are, in their journey, so they can have a positive and meaningful working relationship within the therapeutic realm. She believes that change begins the moment we, clients and clinicians, acknowledge the need for change and begin to put energy towards developing change. Through this energy, we are able to grow and shift through self-awareness, in order to develop lasting changes.
Kara enjoys working with teens and young adults, as well as adults who are working through a transitional period in their lives, be it divorce, a new job, welcoming a new baby or another new member to the family. She also excels at working on past traumas for people of all ages.
As a LMFT, Kara works from a systems approach with her clients. This involves individuals resolving their problems in the context of a system, such as a family, work unit, etc., where many issues stem from.
Kara is trained in EMDR (Eye Movement Desensitization and Reprocessing). This is a technique and treatment that helps to alleviate the distress connected with traumatic memories. In addition, she is trained in TFCBT (Trauma Focused Cognitive Behavioral Therapy) and MST (Multisystemic Therapy).
Here are some specific areas that she specializes in:
Anxiety
Depression
Trauma, PTSD
Life Transitions/Adjustments
Grief/Loss
Suicidal Ideation
Self-injury
Self-improvement (stress management, coping skills, relocation, mindfulness, and more)
Families, relationships (premarital, divorce, merging families, adoptions, parenting)
Mood disorders
First Responder, EMT, Police, Firefighters
From teens to age 99+, people connect with Kara, gaining insight into themselves and bettering their lives. If you'd like to schedule with Kara, please call Thriveworks Colorado Springs at 719-266-3919 or book online.
Rachel Finch, LPC
Rachel is a Licensed Professional Counselor, as well as a nationally certified counselor (NCC) and a licensed school counselor.  Her wealth of experience and her non-judgmental attitude create an environment of comfort and reflection.
Passion
"The greatest glory in living lies not in never failing, but in rising every time we fall." –Nelson Mandela
Rachel believes in and advocates for her clients. She works with people in a relational, genuine, and caring manner. Within this relationship, she supports her clients in developing perseverance and resilience to achieve goals – to rise every time they fall.
Experience and Strategies
Rachel has worked as a Behavioral Specialist Consultant and a School Counselor in addition to being an LPC (Licensed Professional Counselor).  She believes in empowering people to live a healthy lifestyle, as well as being the best possible version of themselves. She genuinely believes that health, fitness, yoga and mindfulness are important in our daily lives. She practices these areas in her life and is always willing to teach others who would like to learn.
Rachel uses Client-Centered therapy, Brief Solution Focused therapy, Cognitive Behavioral therapy and Play Therapy strategies with her clients. She works with children from age 4 to young adults. Her ability to connect with this diverse age range speaks to her capacity to understand developmental stages for emotional, cognitive, behavioral and even moral stages. Rachel can be trusted to meet her client wherever they are in life, collaborate to determine goals and objectives, and develop individualized strategies to meet the goals.
Rachel engages in counseling and life coaching with her clients. She meets with them for a variety of situations. Some of her specialties are:
Depression and Anxiety
Trauma, PTSD
Life Transitions/Adjustments
Suicidal Ideation
Self-injury
Self-improvement (stress management, coping skills, relocation, mindfulness, and more)
Families, relationships
Children and adolescents
Autism
Mindfulness
If you'd like to schedule with Rachel, please call Thriveworks Colorado Springs at 719-266-3919 or book online.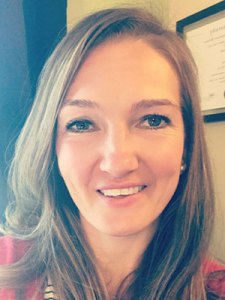 Cathrin Moeller, LMFT
Cathrin is licensed Marriage and Family Counselor (LMFT).
Passions
"You have to go wholeheartedly into something that is worth having and make sacrifices to achieve personal gain."
Cathrin's life passion is helping others discover their own. She strives to help clients find their own purpose and passion for life, whatever that may be. Sometimes it may be buried beneath the stresses of life, but Cathrin will walk side by side with you as you both discover what makes you tick, and what may be stopping you from living your very best life.
Therapy is a journey, and it can be easy to get lost amongst the twist and turns. Cathrin serves as a travel guide so that together, you can work on your personal goals, find your strengths, and build your confidence. You deserve happiness- Cathrin is intent on helping you get it!
At the end of the day, this journey is about you and what you will heal from and discover. Cathrin's role is to provide guidance and expertise. She offers a safe, nonjudgmental space for clients to come and mess up, get a little lost, and eventually find their way to growth and healing.
Experience
Cathrin has worked in a plethora of settings, including an inpatient crisis hospital, with military families, career counseling, and for a non-profit in a sexual abuse trauma treatment program. She specializes in Military Culture, Blended Families, Divorce, and Addiction.
Life is about learning how to deal with challenging and trying times in a way that works for you. Her goal is to empower you to find your own internal resources. She provides the support needed for you to gain a new perspective on how to create change.
Cathrin prefers a solution focused approach that is unique to every client. What works for you specifically? You'll explore that question and more in a counseling session with Cathrin. She integrates other techniques which she has picked up over the years- always keeping it individualized to the client.
Oftentimes, the past which shaped us, is now keeping us stuck. Cathrin works with you to find your "stuck points" and explore how to get them unstuck at a pace comfortable to you.
You might find Cathrin especially helpful if you are struggling with:
Addiction
Divorce
Blended Families
Military culture and life
Anxiety/Depression
Coping skills
Domestic Violence
Sexual abuse
Living with Special Needs and supporting a loved one with Special Needs
To schedule an appointment with Cathrin, call 719-266-3919 or request an appointment online from our portal.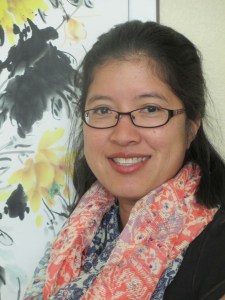 Faith Kasper, LMFT
Faith is a Licensed Marriage and Family Therapist and educated as a teacher for elementary education.
Passions
"It is the client who knows what hurts, what directions to go, what problems are crucial, what experiences have been deeply buried."- Carl Rogers
"This thing that we call 'failure' is not the falling down, but the staying down." – Mary Pickford
Couples, families and teens are the reason Faith entered the mental health field. She is passionate about being proactive in educating and empowering clients with helpful tools to avert and manage a crisis. As a former educator, she understands the power knowledge can have and seeks to give her clients lasting skills and knowledge that will suit them for years to come. She believes in the strength everyone has to overcome a crisis when given the proper tools.
Faith strives to support, strengthen and restore the family unit whenever possible. She understands how important family relationships are and believes the desire to keep a family together in the face of adversity is admirable.
Experience and Strategies
Faith has had many unique and beneficial experiences she can draw upon. Experiences such as running groups on topics such as anger or parenting, working with military families, premarital couples and people in acute crisis. Knowing the stages helps her to understand the cognitive, emotional and physical strengths and limitations a client may have due to their age.
Faith has a particular interest in teens who have been identified as 'gifted'. She is acutely aware of the emotional challenges of growing up gifted and parenting gifted children and hopes to help them navigate potential obstacles.
Faith is specialized in Family systems, cognitive behavioral, short-term and solution-focused therapy. She works mainly with clients struggling with the following:
Depression and Anxiety
Relationships, couples, premarital
Family Dynamics/Therapy
Parenting
Adolescents/teens
Life coaching
Stress management
Christian Counseling
Self-Esteem
Grief and Loss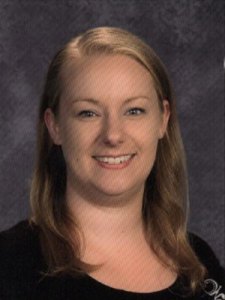 Jennifer Morales, Intern
Jennifer Morales – MFTC.0014113
Jennifer is working towards her license as a Marriage and Family Therapist. While she is attaining her LMFT. While she is working towards completion, she will be supervised by another licensed clinician. This supervisor will not be present in the sessions.
Passions
Jennifer believes in the innate strength everyone has to overcome struggles and accomplish goals. Sometimes, it can be hard to believe you have what it takes to make it one more day, or to get to the next stage in life. Jennifer is passionate about uncovering your strengths and putting them to use, so you can truly experience a happy, fulfilling life.
We don't all start in the same place or have the same goals. Jennifer loves the uniqueness every client brings to a session and works with you- as a person- and not a problem to be solved. Life isn't all sunshine, and Jennifer wants to make sure you have someone to walk with you as you heal and grow in this difficult time.
Jennifer is also passionate about building a relationship with her clients. She believes that healing and growth are both completely possible, but only with a client-counselor relationship that is built on trust, understanding, and compassion. Therefore, she works hard to make sure you feel comfortable and welcomed in a counseling session. When one person truly believes in another, and fights with them, true growth can come from it.
Experience and Strategies
Jennifer brings unique and helpful experience to her counseling profession. Like everyone, she is not just her career, and that makes what she can bring to a counseling session all the more powerful.
Jennifer is a military spouse and a mother and understands both the beauty and hardships of both. She has experience as a victim advocate volunteer, which compounds her empathy and compassion that is at the core of her practice. Jennifer also has experience working with kids and adolescents as a teacher.
She is honored everytime a client allows her to walk with them through their hardships. It is not an easy decision to make and demonstrates your bravery and strength. She understands that a relationship has to be built, and trust doesn't always come easy. That's okay! She is excited to meet you and begin walking with you on this journey.
Jennifer specializes in Coaching, Cognitive-Behavioral (CBFT), Solution-Focused, Narrative, and the Gottman Method.
You might work especially well with Jennifer if you're looking for help with:
Anxiety
Depression
Adolescent Counseling
Counseling for students
Life Coaching
Trauma
Military counseling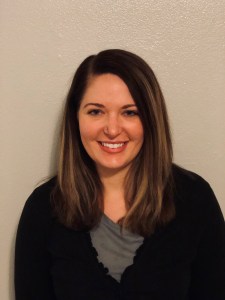 Lindsay Schustedt, LPC
Lindsay is a Licensed Professional Counselor and Licensed School Counselor.
Passion
"Between stimulus and response there is a space. In that space is our power to choose our response. In our response lies our growth and our freedom." -Viktor Frankl
Lindsay believes happiness and a fulfilling life are things everybody can have, and she is passionate about helping her clients get them. She understands it is not easy for people to let someone into their inner world, especially when they are hurting. For this reason, she takes time to build a trusting and honest relationship with her clients. Through this relationship, she works to understand the client's perspective and goals, working together to identify strategies for success and possible barriers.
Lindsay understands that at the end of the day, she is only a visitor to the inner world of her clients. She encourages them to identify what type of world they want to live in, then she guides and accompanies them as they move toward their goals.
Experience and Strategies
With over 8 years of work in the mental health, Lindsay brings many unique experiences to a counseling session. Lindsay has advanced training in Dialectical Behavioral Therapy (DBT)- a psychotherapy that works especially well for mood disorders, suicidal ideation, and substance abuse. Lindsay has a particular passion for helping 18+ build the self-esteem to lead a positive and healthy life.
As a whole, Lindsay's counseling strategy is customized for each individual client. Everyone's goals, pasts and current ways of life are diverse, so there is no single way to help someone towards their goal. Individualization is key.
Her core belief is to take a non-judgmental approach. The relationship between client and therapist is one of empathy, positivity and strong growth mindset. Lindsay understands there may be setbacks and roadblocks, but she is intent on walking with her clients every step of the way.
Lindsay specializes in many areas:
Anxiety and Depression
Self-esteem
Life coaching
Body Image
Substance abuse
ADHD
Anger
Trauma
Relationships
Young Adults
Drew Pierce, LPC
Drew is a Licensed Professional Counselor (LPC)
Passion
Drew's passion is to empower individuals to find joy by learning how to positively deal with the events life gives them. Working with people in a relational, genuine and caring manner, Drew partners with them in developing grit and resiliency. Children, teens and adults will find great benefit in meeting with Drew. People are drawn to his dependability and positive outlook.
Being tested in life and experiencing difficult circumstances has taught Drew a lot about himself. His personal philosophy is that difficult times and bad things are a really great opportunity to develop into your ideal self. Nobody chooses the difficult days, weeks and months that life hands us. When these moments come, we can choose to meet them head on, learning about ourselves and the world, or we can choose to let these moments break us. Working through tough events, Drew has developed his own resiliency, grit, empathy and compassion for others. These life events have helped to shape his practice and his skills as a counselor.
Experience and Strategies
Drew has impacted many people through his practice. From correctional facilities, to military families, to middle students and everyone in-between, he has helped individuals achieve the happiness they deserve. He uses many strategies, such as Cognitive Behavioral Therapy to help people identify negative cognitions and see how it translates to their outward behaviors. Believing that self-esteem is key, he partners with clients, working to build self-esteem through studying mindset and attitude. He also has special spot in his heart for youth, helping them to grow their self-esteem and develop into young men and women. He prides himself in being a positive person that they can depend on.
Drew genuinely wants to get to know you and work with you to figure out all the goodness life has to offer. Call Thriveworks Colorado Springs 719-266-3919 or Book Online to schedule with Drew.
Drew treats many different conditions in addition to being a counselor in Thriveworks Groups.
Anxiety, Depression
Relationships – couples counseling, premarital counseling, marriage counseling, divorce, co-parenting, family therapy, conflict resolution
Grief and loss
Life Transitions/Adjustments, career counseling
Children, Pre-teens, Adolescents, Young adults
Suicide Prevention
Lesbian, Gay, Bisexual, Transgender, Questioning (LGBTQ)
Self-Improvement - stress management, time management, coping skills, assertiveness, mindfulness, Goal setting, weight loss, insomnia, conflict resolution
Self-injury