Our Providers
Self Pay Rate: $99
Jordan Bierbrauer, LCSW
Philosophy of Care
Jordan Bierbrauer is a Licensed Clinical Social Worker in the state of Colorado who has over 5 years of experience providing individual therapy and family therapy to children, adults, and families from all walks of life. He has experience working with individuals who live with anxiety, depression, trauma-related stressors, and interpersonal conflict.
Jordan completed his Bachelor of Arts in Psychology at South Dakota State University and received his Masters in Social Work from the University of South Dakota. He utilizes trauma focused-cognitive behavioral therapy, as well as dialectical behavioral therapy. While working with Jordan, you will take an in-depth look at what makes life worth living, at your interpersonal relationships, your emotional regulation skills, and your distress tolerance skills, all while taking the time to be mindful of yourself, your surroundings, and those around you. Overall, Jordan will assist you in discovering the best version of yourself, all while staying true to what makes you a unique individual.
Jordan strives to build a strong, caring relationship with you, through means of rapport building and trust, to assist you in achieving your life worth living goals. He understands that sometimes, an individual just needs someone to walk the path of life with.
Education
Masters in Social Work
University of South Dakota
Specialties
Depression

Anxiety

Interpersonal Conflict

Trauma

Distress Tolerance

Emotional Regulation

Attachment Styles

Crisis Management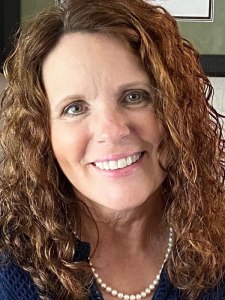 Self Pay Rate: $99
Julie Daubenspeck, LMFT
Philosophy of Care
Julie Daubenspeck is a Licensed Marriage and Family Therapist (LMFT) in the state of Colorado. Julie has over 8 years of experience working with victims and survivors of domestic violence, sexual abuse, while also assisting individuals who are seeking help with depression, anxiety, difficult life transitions, and relationship-related issues. Julie is especially passionate about helping wounded women rise up and become all that they desire to be.
Previously an elementary school teacher, Julie completed her Master's degree in Marriage and Family Therapy. During sessions, she often relies on an integrative approach, drawing from experiential, solutions-focused, cognitive behavioral (CBT), mindfulness, and emotionally-focused therapeutic methods. As a Christian, she's also passionate about helping individuals of faith process life challenges through a spiritual lens.
Julie's goal as a clinician is to provide an emotionally safe environment wherein you may rise above past and present challenges and truly thrive. She can offer professional guidance and assistance during trying times.
Education
Master of Arts in Marriage and Family Therapy
Argosy University
Specialties
Christian Counseling
Women's Issues
Depression
Anxiety
Domestic Violence
Sexual Abuse
Relationship Issues
Couples
Military Culture
Life Transitions
Grief and Loss
Adjusting to Retirement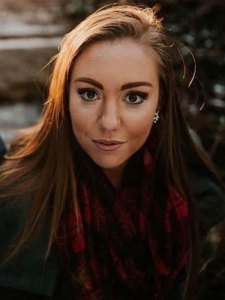 Self Pay Rate: $99
Megan Learned, LPC
Philosophy of Care
Megan Learned is a Licensed Professional Counselor in the state of Colorado. Over the past 3 years, Megan has worked with active duty military members in a partial hospitalization program (PHP) setting. Mostly conducting work with those who have trauma, depression, anxiety, and/or suicidal tendencies.
Megan obtained her Master of Science in Counseling and Psychology from Troy University. Her counseling approaches include dialectical behavioral therapy (DBT), cognitive-behavioral therapy (CBT), eye movement desensitization and reprocessing (EMDR), solution-focused therapy, and goal-setting. She also focuses on skill-building, including adjusting to post-military life, family dynamics, and overcoming depressive symptoms.
Megan takes pride in being able to take an eclectic approach to meet each individual or family's specific needs. She will create a personalized treatment plan that'll best help you. Schedule an appointment today.
Education
Masters of Science of Counseling and Psychology
Troy University
Specialties
Trauma

Depression

Anxiety

Suicidal clients

Family dynamics
Tara Aronstam, Resident in Counseling
Philosophy of Care
Tara Aronstam is a Resident in counseling, who specializes in self-esteem, body image, anxiety, depression, life transitions, self-improvement, grief and loss, child and adolescent counseling, and counseling for college students. Tara's empathetic, positive approach to counseling is structured to help you get attuned to your authentic self and make the change you want to see in your life. Her main passion is to empower others. She loves helping them see their own potential and build on the skills they already have to create a balance within their life. Balance is tricky though, and it is different for every person. True balance can only come from a radical acceptance of who you are and where you've been coupled with a growth mindset towards the person you want to be.
Tara's job is to help you and encourage you along your journey.
She believes that humans are born as a blank slate. As we grow, our experiences shape our personalities and lives. This means we are constantly growing and evolving. Change is not only possible, but it is a continuous process that we experience throughout our lives. Embracing intentional or unintentional change is key to living a well-balanced life.
Tara operates from a person-centered framework. This means you will be in control of a counseling session because you are the expert in your own life. Tara's job is to use her expertise and professional training to help you find balance, but she is by no means the ultimate authority — you are! Tara believes that every person is in a different stage of their journey. She aims to meet them where they are at. Her choice of counseling modalities demonstrates that. Sometimes, she will add cognitive behavioral therapy (CBT) to a counseling session to better understand a client's thoughts as opposed to their emotions. She will also use aspects from dialectical behavioral therapy (DBT) to teach skills for regulating one's emotions and interacting with the world.
Specialties
Self-esteem
Body image
Anxiety
Depression
Life Transitions
Self-Improvement
Grief and Loss
Child and Adolescent Counseling
Counseling for College Students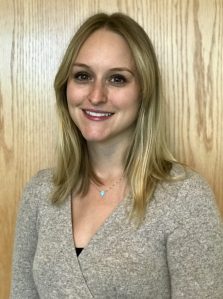 Self Pay Rate: $99
Kara Kays, LMFT
Philosophy of Care
"Do the best you can until you know better. Then when you know better, do better." - Maya Angelou
Kara believes that everyone is trying the best they can with what they have in this moment. If their best isn't cutting it, or something isn't working, it's time to enlist support to help cultivate change. She teams with her clients in a non-judgmental and respectful manner, working together towards the client's goals.
Kara meets her clients where they are, in their journey, so they can have a positive and meaningful working relationship within the therapeutic realm. She believes that change begins the moment we, clients and clinicians, acknowledge the need for change and begin to put energy towards developing change. Through this energy, we are able to grow and shift through self-awareness, in order to develop lasting changes.
Kara enjoys working with teens and young adults, as well as adults who are working through a transitional period in their lives, be it divorce, a new job, welcoming a new baby or another new member to the family. She also excels at working on past traumas for people of all ages.
As a LMFT, Kara works from a systems approach with her clients. This involves individuals resolving their problems in the context of a system, such as a family, work unit, etc., where many issues stem from.
Kara is trained in EMDR (Eye Movement Desensitization and Reprocessing). This is a technique and treatment that helps to alleviate the distress connected with traumatic memories. In addition, she is trained in TFCBT (Trauma Focused Cognitive Behavioral Therapy) and MST (Multisystemic Therapy).
Specialties
Anxiety
Depression
Trauma, PTSD
Life Transitions/Adjustments
Grief/Loss
Suicidal Ideation
Self-injury
Self-improvement (stress management, coping skills, relocation, mindfulness, and more)
Families, relationships (premarital, divorce, merging families, adoptions, parenting)
Mood disorders
First Responder, EMT, Police, Firefighters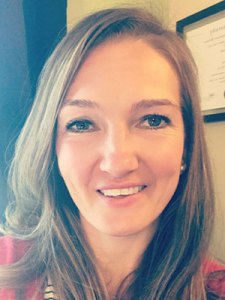 Self Pay Rate: $99
Cathrin Moeller, LMFT
Philosophy of Care
"You have to go wholeheartedly into something that is worth having and make sacrifices to achieve personal gain."
Cathrin's life passion is helping others discover their own. She strives to help clients find their own purpose and passion for life, whatever that may be. Sometimes it may be buried beneath the stresses of life, but Cathrin will walk side by side with you as you both discover what makes you tick, and what may be stopping you from living your very best life.
Therapy is a journey, and it can be easy to get lost amongst the twist and turns. Cathrin serves as a travel guide so that together, you can work on your personal goals, find your strengths, and build your confidence. You deserve happiness- Cathrin is intent on helping you get it!
At the end of the day, this journey is about you and what you will heal from and discover. Cathrin's role is to provide guidance and expertise. She offers a safe, nonjudgmental space for clients to come and mess up, get a little lost, and eventually find their way to growth and healing.
Cathrin has worked in a plethora of settings, including an inpatient crisis hospital, with military families, career counseling, and for a non-profit in a sexual abuse trauma treatment program. She specializes in Military Culture, Blended Families, Divorce, and Addiction.
Life is about learning how to deal with challenging and trying times in a way that works for you. Her goal is to empower you to find your own internal resources. She provides the support needed for you to gain a new perspective on how to create change.
Cathrin prefers a solution focused approach that is unique to every client. What works for you specifically? You'll explore that question and more in a counseling session with Cathrin. She integrates other techniques which she has picked up over the years- always keeping it individualized to the client.
Oftentimes, the past which shaped us, is now keeping us stuck. Cathrin works with you to find your "stuck points" and explore how to get them unstuck at a pace comfortable to you.
Specialties
Addiction
Divorce
Blended Families
Military culture and life
Anxiety/Depression
Coping skills
Domestic Violence
Sexual abuse
Living with Special Needs and supporting a loved one with Special Needs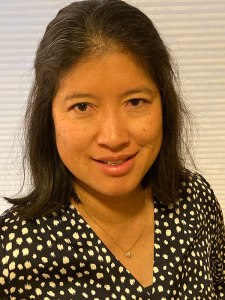 Self Pay Rate: $99
Faith Kasper, LMFT
Philosophy of Care
Faith Kasper is a Licensed Marriage and Family Therapist (LMFT) who has 10 years of experience in the mental health field. Faith has had many unique and beneficial experiences she can draw upon, such as running groups on topics like anger or parenting, as well as working with military families, premarital couples, and people in acute crisis. Knowing the stages helps her to understand the cognitive, emotional, and physical strengths and limitations a client may have due to their age. Faith has a particular interest in teens who have been identified as "gifted". She is acutely aware of the emotional challenges of growing up gifted and parenting gifted children and hopes to help them navigate potential obstacles.
Faith completed her master's degree in Marital and Family Therapy at Fuller Theological Seminary. Couples, families, and teens are the reason she entered the mental health field. Faith is passionate about being proactive in educating and empowering her clients with helpful tools to avert and manage a crisis. As a former educator, she understands the power knowledge can have and seeks to give her clients lasting skills and knowledge that will suit them for years to come. Faith believes in the strength everyone has to overcome a crisis when given the proper tools.
Faith strives to support, strengthen, and restore the family unit whenever possible. She understands how important family relationships are and believes the desire to keep a family together in the face of adversity is admirable.
"It is the client who knows what hurts, what directions to go, what problems are crucial, what experiences have been deeply buried." -Carl Rogers
"This thing that we call 'failure' is not the falling down, but the staying down." -Mary Pickford
Education
Fuller Theological Seminary
Master's in Marital and Family Therapy
Specialties
Depression and Anxiety
Relationships, couples, premarital
Family Dynamics/Therapy
Parenting
Adolescents/teens
Life coaching
Stress management
Christian Counseling
Self-Esteem
Grief and Loss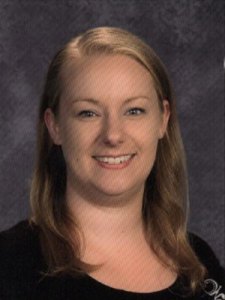 Self Pay Rate: $99
Jennifer Morales, Resident in Counseling
Philosophy of Care
Jennifer believes in the innate strength everyone has to overcome struggles and accomplish goals. Sometimes, it can be hard to believe you have what it takes to make it one more day, or to get to the next stage in life. Jennifer is passionate about uncovering your strengths and putting them to use, so you can truly experience a happy, fulfilling life.
We don't all start in the same place or have the same goals. Jennifer loves the uniqueness every client brings to a session and works with you- as a person- and not a problem to be solved. Life isn't all sunshine, and Jennifer wants to make sure you have someone to walk with you as you heal and grow in this difficult time.
Jennifer is also passionate about building a relationship with her clients. She believes that healing and growth are both completely possible, but only with a client-counselor relationship that is built on trust, understanding, and compassion. Therefore, she works hard to make sure you feel comfortable and welcomed in a counseling session. When one person truly believes in another, and fights with them, true growth can come from it.
Jennifer brings unique and helpful experience to her counseling profession. Like everyone, she is not just her career, and that makes what she can bring to a counseling session all the more powerful.
Jennifer is a military spouse and a mother and understands both the beauty and hardships of both. She has experience as a victim advocate volunteer, which compounds her empathy and compassion that is at the core of her practice. Jennifer also has experience working with kids and adolescents as a teacher.
She is honored everytime a client allows her to walk with them through their hardships. It is not an easy decision to make and demonstrates your bravery and strength. She understands that a relationship has to be built, and trust doesn't always come easy. That's okay! She is excited to meet you and begin walking with you on this journey.
Jennifer specializes in Coaching, Cognitive-Behavioral (CBFT), Solution-Focused, Narrative, and the Gottman Method.
Specialties
Anxiety
Depression
Adolescent Counseling
Counseling for students
Life Coaching
Trauma
Military counseling
Melissa Rank, Resident in Counseling
Philosophy of Care
Melissa Rank is a mental health professional who is in process of becoming a Licensed Professional Counselor (LPC, candidate). She specializes in assisting adult and senior clients who are seeking help in coping with anxiety, undeveloped coping skills, stress, trauma, PTSD, women's issues, and more.
Melissa received her Master's degree in Clinical Counseling from Bellevue University and is a realistic counselor, focused on learning what is important for her client and aligning goals to their needs. She approaches each session uniquely to serve her clients as they need. She specializes in helping clients understand how their past impacts their present experience.
Melissa uses cognitive behavioral methods(CBT), dialectal behavioral methods (DBT), and Choice Theory to help clients make rational choices towards fulfillment and healing.
Melissa wants to understand what has happened to lead up to the present moment. She looks forward to hearing from you and walking with you. We all need someone to listen and support us at some point in our lives. Melissa knows how easy it is to try and do it on your own. She wants you to know that you're in this together—and were never meant to do it alone.
Education
Master of Science in Clinical Counseling
Bellevue University
Specialties
Anxiety

Coping Skills

Stress

Trauma and PTSD

Women's Issues