Our Providers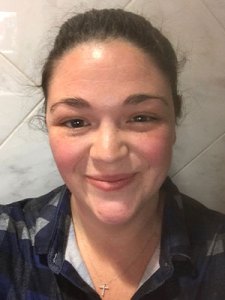 Self Pay Rate: $99
Allison Hernandez, Resident in Counseling
Philosophy of Care
"Life's too short to wake up with regrets. So, love the people who treat you right, forgive the ones who don't and believe that everything happens for a reason. If you get a chance, take it. If it changes your life, let it. Nobody said it'd be easy, they just promised it would be worth it." -Dr. Seuss
Allison understands that life isn't always easy. Sometimes it knocks us down and we stay down for longer than we want. Sometimes getting up is harder than we imagined. But Allison's goal is to help people find their balance within themselves and in their life. Balance will look different for everyone and isn't easy, but it's essential to live a healthy, happy life. Once you find your balance, you'll find the peace you desire within yourself. Allison loves walking with people through this journey and providing expert support and guidance.
No one should ever feel ashamed for asking for help. Yet so many of her clients come in with guilt and shame. Allison seeks to remove those toxic feelings and remind her clients that no one is perfect, and we are meant to be growing for our entire lives. There is no peak self you can reach, only a continuous growth towards the person you want to become. Afterall, even plants need help growing, and yet when they are blooming, they are most beautiful.
Allison excels at counseling young children and those who struggle with addictions or substance abuse. Her empathetic, nonjudgmental nature provides a comfortable, understanding environment in which clients can work through their fears, doubts, and negative habits.
Allison's focus is always on you as a person. Not your faults or shortcomings, but on who you are. Her person-centered therapy means you won't be weighed down with guilt but given the freedom to stretch for your best self. She also practices Motivational Interviewing and Strengths Based therapy, which asks questions to lead you as the client to your own solutions by examining your own strengths and passions. She is also skilled in Cognitive Behavioral Therapy (CBT), a method of counseling that replaces negative thoughts and behavior with positive ones.
Specialties
Addictions/Substance abuse
Children therapy
Adolescent therapy
Life transitions
Counseling for stress
Counseling after DUIs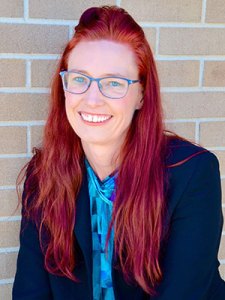 Self Pay Rate: $99
Candace Rodgers, Supervisee in Social Work
Philosophy of Care
"A person's most useful asset is not a head full of knowledge but a heart full of love, an ear ready to listen, and a hand ready to help."
Candace believes in supporting her clients to be the best they can be, whether that is helping them heal or guiding them as they reach new heights. Through her own personal journey, she understands how everyone is on their own path and that it is not our job to direct them, but to support them.
To her, counseling is about providing a safe, supportive, nonjudgmental space for you to come and process difficult thoughts/emotions and make decisions to better your future. She believes in hope and the power we all have to take hold of it.
Life throws many challenges at us. Through hardships, it can feel like we're stuck- stuck in our routine, our thought patterns, our life. But the truth is you can always change, no matter your age or situation. Sometimes it's hard, and that's what Candance is here for.
Candace has a particular passion for people who are grieving and the elderly. It is during some of the most hopeless and bleak times that counseling can truly touch people lives and be a light. Candace loves helping her clients through these times with empathy and gentle understanding. She understands there's no way to fully comprehend what you're going through, and therefore is here to support, listen, and guide when her expertise allows it.
In her personal life, Candace loves to run, read, listen to music, be outside, and of course, drink coffee. She thinks that movement and nature are uplifting and healing and uses them maintain balance in her own life.
Candace's journey started off by earning a Mortuary Science Degree. This led her to work with grieving families and she found purpose in being able to help families through some of the darkest of times.
Although a yearning to ease the suffering of others has always been a part of Candace's life, it wasn't until her son was diagnosed with autism that she realized the importance of professionals in the mental health field. Her son required a lot of advocacy from a social worker, and it was this very personal experience that led her pursue a master's degree and her license.
Candace works with all ages and has experience in a teen group home and a K-8 school. But specializes in older populations.
Education
Walden University
Master's in Social Work
Specialties
Grief and Loss
Aging Issues
Depression
Anxiety
Stress
Life Transitions
Loneliness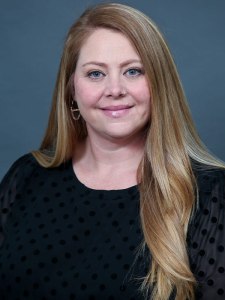 Accepting:
Pending:
Aetna
Beacon Health Options
Cigna
ComPsych
Humana
Magellan
Tricare
United Healthcare
Self Pay Rate: $199: Intake $149: Follow-ups
Danielle Zaderaka, PMHNP
Philosophy of Care
Danielle Zaderaka is a Board Certified Psychiatric Nurse Practitioner with over 6 years of experience in psychiatry. She is passionate about working with both adolescents and adults, and she helps clients manage a wide range of mental health challenges including anxiety, depression, ADHD, insomnia, trauma, and more. Danielle also has previous experience working in an emergency room setting — as a former Psychiatric Acute Care Nurse Practitioner, she understands the unique intricacies of poor functioning and life interrupting symptoms, particularly with adolescents.
Danielle understands the difficulty of finding a provider who actually listens and exercises ethical and compassionate prescribing. Getting to know you and how you want to improve your life is one of her top priorities. Too often, clients feel they don't get the time and appreciation for their needs — helping you start each day with a better baseline means better days ahead. Improving overall functioning and examining the small details to make big changes is our ultimate goal!
As a conservative prescriber, Danielle seeks to apply a "whole person" approach to medication management. Considering holistic and natural ways of symptom management with a healthy appreciation for psychopharmacology, Danielle blends treatment options for the best outcome that works for you! She works hard to ensure you feel heard, supported, and comfortable with every medication. A strong advocate for medication education, she will also ensure you know what to expect what a given medication will do for you and how it will impact you. Danielle assures you that she considers multiple factors when choosing a medication protocol and avoids polypharmacy.
Working with a psychiatric provider can be overwhelming, but having someone who listens and understands can help. Danielle is a great listener and support system, and she will treat you with the utmost respect. She will help you improve your functioning and live well!
Education
Walden University
Master of Science in Nursing
Specialties
Anxiety

Depression

Anger

ADHD

Coping Skills

Oppositional Defiance

School Issues

Self Esteem

Sexual Abuse

Sleep or Insomnia

Stress

Trauma and PTSD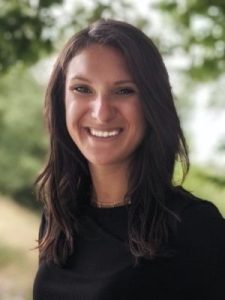 Self Pay Rate: $99
Emily Smith, Supervisee in Social Work
Philosophy of Care
"Give people high fives just for getting out of bed. Being a person is hard sometimes." -Kid President
Emily's passions revolve around working with youth who may be experiencing barriers to achieving their life goals.  She meets young people where they are in their journey and provides a non-judgmental and fun atmosphere to explore, reflect and grow. She helps each young person to be their best and most genuine self. By working alongside clients and building a relationship with them, she is able to assist them to reach their highest potential and level of success which they desire. Success comes in many different forms and Emily is able to navigate this with the client and celebrate each small victory along the way.
Through years of growing up with dogs, and owning one as an adult, She has seen firsthand the immense benefits an animal can offer in enhancing one's mental, emotional, and physical health. She aspires to work alongside therapy dogs in hopes of providing an enriched and holistic therapeutic experience.
Emily has therapeutic experience working in a diverse range of settings including juvenile detention facilities, psychiatric inpatient hospitals, residential treatment centers, and elementary and middle schools.
In addition, she also holds a master's degree in School Psychology which has provided her with experience in psychological testing for learning disabilities and mental health disorders and opportunities to create and implement behavior intervention plans. She has also engaged in individual therapy and social-emotional learning groups in each of these settings.
Throughout her practice as a clinician, she individualizes her approach to each young person. She utilizes different theoretical approaches such as Cognitive Behavior Therapy, Solution Focused Therapy, and Animal-Assisted Therapy. She is planning  to become trained in EMDR, Forensic Interviewing, and Neurofeedback in the near future.
Regardless of the approach she uses with a client, Emily's fun and engaging personality quickly puts clients at ease. Building the rapport quickly, she is able to identify a person's strengths and build on these as she works toward the client's goals.
Education
Master's Degree in School Psychology
Specialties
Anxiety
Depression
Relationship Issues
Behavioral Issues
Academic struggles
Life Transitions/Adjustments
Self Esteem struggles
Stress
Child and Adolescent Therapy
Attention Deficit Hyperactivity Disorder (ADHD)
Learning Disabilities
Childhood trauma
Coping Skills
Suicide Prevention and Intervention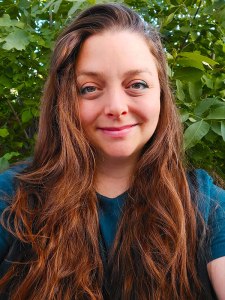 Accepting:
BCBS of CO
Cigna
Medicare
Pending:
Aetna
Beacon Health Options
ComPsych
Humana
Magellan
Multiplan
United Healthcare
Self Pay Rate: $199: Intake $149: Follow-up
Holly Claire Werstein, PMHNP-BC
Philosophy of Care
Holly Claire Werstein, Psychiatric Nurse Practitioner has 12+ years of experience in mental health.  Holly completed her BSN and MSN from the University of Texas at Austin. She became a psychiatric nurse practitioner in 2015. She also has a BA in Psychology, BCom in Management, and an MBA from the University of Otago in Dunedin, New Zealand.  She cares a great deal about people and wants to support her clients becoming their best selves. She knows that mental health is a foundational pillar to personal and community wellness. Without mental health, clients, relationships, careers, and families can falter. With it, they thrive!
From outpatient to inpatient care to emergency rooms and corrections, Holly has helped heal afflicted minds and emotions and assisted clients to find peace. With patient-centered medication prescribing, a trauma-informed approach, mindfulness, therapeutic laughter, and up-to-date neurobiological research, Holly supports both adolescent and adult clients.
Holly's ideal clients are adolescents and adults seeking to be free and find peace from post traumatic stress disorder (PTSD), depression, anxiety, panic attacks, nightmares, disordered eating, psychotic and mood disorders, family conflict, existential crises, and/or life transitions. She is a member of the LGBTQ+ community and welcomes the opportunity to serve those questioning gender, orientation, and identity.
Education
University of Texas at Austin School of Nursing
BSN in Nursing
MSN in Nursing
Specialties
Trauma & PTSD

Women's Issues

Teen & Parenting Issues

Depression

Anxiety

Bipolar disorders

Eating Disorders

Anger management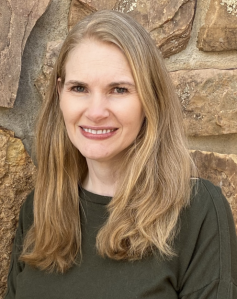 Accepting:
Aetna
BCBS of CO
Cigna
ComPsych
Medicare
United Healthcare
Pending:
Humana
Magellan
Multiplan
Tricare West
Self Pay Rate: $99
Jenny Levine, LCSW
Philosophy of Care
"Anything that's human is mentionable, and anything that is mentionable can be more manageable. When we can talk about our feelings, they become less overwhelming, less upsetting, and less scary."- Fred Rogers
"Nothing is impossible, the word itself says 'I'm possible'" by Audrey Hepburn
Jenny is passionate about empowering individuals. Jenny recognizes the potential in every one of her clients. She loves to see them flourish in all different aspects of their live as they too recognize and lean into that potential. She is also passionate about helping individuals break down their barriers in order to grow more into their confidence and to achieve their goals.
Jenny's philosophy is that falling down is a universal experience that is a natural part of life. She knows that it is not falling down which matters but rather how you get up and move forward. Mistakes are just opportunities for learning and growth. Jenny believes in meeting the client wherever they are. She works with them to develop an individualized plan that is catered to their unique needs. Jenny also is unbiased and empathetic in her work and encourages clients to pursue and achieve their goals.
Jenny has worked in residential treatment centers, public schools, and with individuals struggling with addiction.  She knows that every setting is different, and every individual brings unique experiences to discuss and learn from.
Jenny is passionate about working with all different groups. She also specializes in school related issues, learning disabilities, anxiety, depression, autism, and brain injuries.
She is ready and excited to work with groups ranging from ages 12 to adults.
Jenny meets her clients wherever they are at with empathy and encouragement. She employs client-centered strategies in everything she does. Jenny is excited to meet and start working with you, heading towards a happier and healthier life.
Specialties
Anxiety
Depression
Autism
Learning Disabilities
Brain Injuries
School Related Issues
ADD/ADHD
Counseling for Teenagers
Counseling for Young Adults
Accepting:
Pending:
Aetna
Cigna
ComPsych
First Health
Humana
Magellan
Multiplan
United Healthcare
Self Pay Rate: $99
Jordan Bierbrauer, LCSW
Philosophy of Care
Jordan Bierbrauer is a Licensed Clinical Social Worker in the state of Colorado who has over five years of experience providing individual therapy and family therapy to children, adults, and families from all walks of life. He is experienced working with individuals who live with anxiety, depression, trauma-related stressors, and interpersonal conflict. He completed his Bachelor of Arts in Psychology at South Dakota State University and received his Masters in Social Work from the University of South Dakota. 
Jordan utilizes trauma focused-cognitive behavioral therapy, as well as dialectical behavioral therapy. While working with Jordan, you will take an in-depth look at what makes life worth living, at your interpersonal relationships, your emotional regulation skills, and your distress tolerance skills, all while taking the time to be mindful of yourself, your surrounds, and those around you. Overall, Jordan will assist you in discovering the best version of yourself, all while staying true to what makes you a unique individual.
Jordan strives to build a strong, caring relationship with you, through means of rapport building and trust, to assist you in achieving your life worth living goals. He understands that sometimes, an individual just needs someone to walk the path of life with. 
Education
Masters in Social Work
University of South Dakota
Specialties
Depression

Anxiety

Interpersonal Conflict

Trauma

Distress Tolerance

Emotional Regulation

Attachment Styles

Crisis Management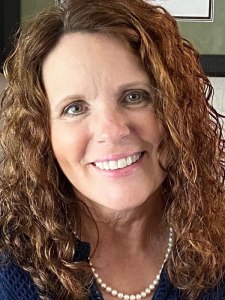 Accepting:
Aetna
BCBS of CO
ComPsych
United Healthcare
Pending:
Cigna
First Health
Humana
Magellan
Multiplan
Self Pay Rate: $99
Julie Daubenspeck, LMFT
Philosophy of Care
"Nobody can steal your destiny, only you can give it away."
Julie Daubenspeck is a Licensed Marriage and Family Therapist in the state of Colorado. Julie has over 8 years of experience working with victims and survivors of domestic violence/sexual abuse and assisting individuals who are seeking help with depression/anxiety, life transitions, and relational issues. Julie is especially passionate about helping wounded women rise up and become all that they desire to be.
Previously an elementary school teacher, Julie completed a Master of Arts in Marriage and Family Therapy after her youngest son graduated from high school. Julie is a wife, mother, and grandmother who has been married more than 35 years. Prior to her husband's retirement from the Air Force, Julie spent 20 years as a military spouse.
Julie practices an integrative approach, drawing from Experiential, Solution Focused, Cognitive Behavioral, Mindfulness, and Emotionally Focused therapeutic interventions. As a Christian, Julie is also passionate about helping individuals of faith process life challenges through a spiritual lens.
Julie's goal as a clinician is to provide an emotionally safe environment wherein you may rise above past and present challenges and truly thrive.
Education
Master of Arts in Marriage and Family Therapy
Argosy University
Specialties
Christian Counseling
Women's Issues
Depression
Anxiety
Domestic Violence
Sexual Abuse
Relationship Issues
Couples
Military Culture
Life Transitions
Grief and Loss
Adjusting to Retirement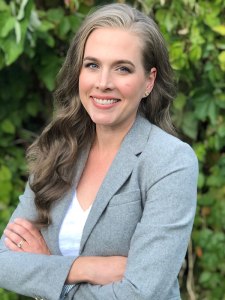 Accepting:
Pending:
Aetna
BCBS
Beacon Health Options
Cigna
ComPsych
Humana
Magellan
Multiplan
Tricare
United Healthcare
Self Pay Rate: $199: Intake $149: Follow-ups
Kailee Lenczycki, PMHNP
Philosophy of Care
Kailee Lenczycki is a board-certified psychiatric mental health nurse practitioner with over 10 years of experience in behavioral health. She holds a Doctor of Nursing Practice from Rush University. Kailee has experience treating a diverse range of mental health conditions including depression, anxiety, panic, PTSD, OCD, ADHD, bipolar disorders, substance use disorders, schizophrenia, and schizoaffective disorder. She works with adolescent, adult, and geriatric clients. Kailee utilizes a holistic treatment approach, which seeks to not only minimize illness but to maximize wellness.
Prioritizing the uniqueness of each individual and using the latest evidence-based guidelines, she collaborates with her clients to develop an effective and tailored medication regimen that addresses their mental health concerns. In addition to medication management, she helps clients reach recovery and build resilience through supportive psychotherapy.
Kailee is a dedicated, compassionate clinician who desires to empower her clients to achieve their greatest quality of life. Clients can expect sessions free of judgment and an individualized, integrative treatment approach to address their unique concerns. She looks forward to getting to know you and working alongside you to help you reach your goals.
Education 
Rush University
Doctor of Nursing Practice
Specialties
General/Undisclosed

Anxiety

Depression

ADHD

Coping

Skills

Eating Disorders

Life Transitions

Obsessive-Compulsive (OCD)

Pregnancy, Prenatal, Postpartum

Sleep or Insomnia

Stress

Trauma and PTSD

Women's Issues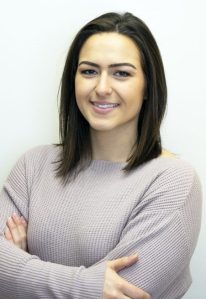 Accepting:
Aetna
BCBS of CO
Cigna
ComPsych
United Healthcare
Pending:
Humana
Magellan
Multiplan
Tricare West
Self Pay Rate: $99
Katie Rohlander, LCSW
Philosophy of Care
"Happiness does not depend on what you have or who you are. It solely relies on what you think." – Buddha
Katie loves to help her clients take back control of their lives and step into their best selves. She believes that if we can change our thoughts, we can change our lives. Too often we look past the importance of how we can interpret the events in our life. Our thoughts are the gears that turn the rest of our life. They can be amazingly powerful, in both positive and negative ways.
Meeting clients where they are at is important to Katie. She has worked with clients of many different life experiences and understands that we don't all come from the same background and we're not all going to the same destination. That's okay! Her job is to help you live your best life.
In her personal life, Katie loves health and fitness. She likes to work out at the gym, go for hikes, and walk her dog. She also is always excited to cook new, healthy recipes!
Katie has experience working with clients in various settings, including schools, in home counseling, outpatient mental health clinics, and private practice. Additionally, she has experience with children, adults, couples, and families. She is currently seeing individual, adults only.
Katie's counseling style is a mix between Cognitive Behavioral Therapy, Brainspotting, and Clinical Hypnosis. She draws from her client's strengths and goals to create the perfect mix of counseling that is going to meet her clients where they are in their personal journey to betterment.
Specialties
Anxiety
Self esteem
Co-dependency
Relationship Issues
Life Adjustments and transitions
Self-Improvement
Adolescent/Teen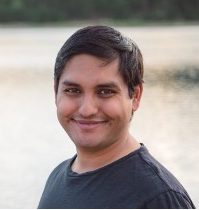 Self Pay Rate: $99
Kush Desai, Supervisee in Social Work
Philosophy of Care
"A connection is the energy that exists between people when they feel seen, heard, and valued; when they can give and receive without judgment; and when they derive sustenance and strength from the relationship." - Brene Brown
Kush approaches his position as a counselor and his relationship with his clients with the utmost respect and honor. He understands that it's not easy to reach out when you are in the midst of pain, and it can be even harder to open up. That is why Kush is passionate about creating a safe space where opening up, healing, and growing is invited.
It is okay if you have trepidation or doubts surrounding the counseling process, and it doesn't matter if you want to start slow. Kush meets his clients where they are at and helps them get to where they want to be. Kush believes it's an honor to support patients in their journey and follows a companionship approach to his work
When he's not in the counseling room, Kush enjoys going on hikes, watching movies, and spending time with his family.
Kush has experience working with clients anywhere from grief work to homelessness. His wide range of experience makes him an expert at understanding where people are coming from even if he hasn't lived it himself. He always strives to connect with the whole person. You are much more than just a problem to be solved, and you deserve a counselor who sees all of you.
Kush received his Master of Social Work in 2019 from the University of Denver, with a concentration in Aging Services and Policy. During his Master program, Kush worked in the Bereavement Services department at Suncrest Hospice. Most recently, Kush provided grief support in his role as a Hospice Social Worker at Pikes Peak Hospice and Palliative Care.
In addition to his work as a grief and bereavement counselor, he has experience working with children in child welfare, survivors of domestic violence, older adults in nursing communities, and individuals experiencing homelessness.
In his counseling practice, he frequently employs CBT (Cognitive Behavioral Therapy- addressing thoughts and emotions), ACT, (Acceptance and Commitment Therapy- working with mindfulness and acceptance strategies) and SFBT (Solution-Focused Brief Therapy- goal directed and collaborative).
Education
Master of Social Work
University of Denver
Specialties
Grief and Loss Counseling
Life Transitions
Depression
Anxiety
Counseling for Older Adults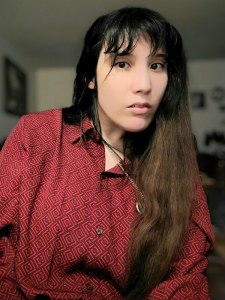 Accepting:
Pending:
Aetna
Cigna
ComPsych
Humana
Magellan
Tricare West
United Healthcare
Self Pay Rate: $99
Lisa Hoffman, LPC
Philosophy of Care
Lisa H is a licensed professional counselor and a licensed addiction counselor in the state of Colorado. She has extensive experience in this field and has been rendering her services to help people suffering from depression, anxiety issues, and addiction-related problems. Being mentally strong and composed, she devoted a lot of time since 2011 to help people achieve salvation using her therapy sessions. So far, she has successfully dealt with patients who were undergoing addiction issues, anxiety, mood disorders, ADHD, schizophrenia, and depression troubles too. Alongside this, Lisa has been working with people who experience general trauma and other mental health issues. 
Lisa utilizes her experience gained in the field and her strength of having a mindfulness personality, to come up with goal-oriented approaches and thus, solutions to people's traumas. Being the epitome of empathy and having a calm head over her shoulders, she actively listens and devises a very creative and flexible solution to meet the needs of her clients. She aspires to establish a strong and reliable connection with her clients to draw a collaborative and effective way to meet the goals. Lisa's ultimate objective is to bring back a happy and meaningful life that the people regard and wish for. 
Every hero must fall at least once to discover what they want to be, who they are, and what they can be. 
Education
Master of Arts in Counseling and Human Services
University of Colorado, Colorado Springs
Specialties
Addiction issues 

Anxiety and depression 

Personality and mood disorders 

Motivational interviewing 

Cognitive behavioral therapy 

Reality therapy 

Stress management 

Grief and loss
Accepting:
BCBS of CO
Medicare
Tricare West
Pending:
Aetna
Cigna
ComPsych
Humana
Magellan
Multiplan
United Healthcare
Self Pay Rate: $99
Marney Earnest, LCSW, AASW, SSW
Philosophy of Care
Marney Earnest is a Licensed Clinical Social Worker (LCSW) in the State of Colorado with certifications in school social work (SSW) and animal assisted social work (AASW).  Marney has over twenty-five years of experience providing different clinical assessments and therapeutic care to children, adolescents, and adults seeking help with issues related to: anxiety, cancer, depression, hematology, trauma, grief and loss, traumatic brain injuries, maternal infant health care, and women with substance abuse and co-occurring mental health issues. She completed her Bachelor's in Social Work at Eastern Michigan University and her Masters at the University of Denver.
Marney is known for her compassion and empathy, utilizing a strength-based, person-centered, and collaborative approach with her clients; meeting them where they are at, at any given time. Her desire in working with you or your child is to meet both of your goals and aspirations in life, whether short or long term, and with a better balance for you in life's "good times" and the more challenging or "difficult times," when one can often feel stuck and troubled, but is desperately seeking the calm and happiness that life does have to offer. In addition, she uses mindfulness and solution or trauma focused therapy, along with cognitive behavioral therapy, or motivational interviewing – keeping in mind, both the current needs of the client, their flexibility and motivation, and/or needs for "their" future goals as well.
Marney seeks first to establish a safe, warm, and caring relationship to assist you with your strengths, and your resilience identifiers.  She will then collaboratively assist you with the empowerment and self-esteem you may have been previously over-looking. Marney has an extensive work background including: schools, nursing homes and hospitals, maternal infant health care, pediatric oncology, trauma burn, and substance abuse with women and co-occurring mental health issues.
Education
Masters (MSW) in Clinical Social Work with certifications in Animal Assisted Social Work (AASW) and additional focus in School Social Work (SSW)
University of Denver
Specialties
ADHD

Anxiety/ Depression 

ASD/Autism

Cognitive (CI), Developmental, and Emotional Impairments (EI)

Domestic Violence

Grief and Loss

Trauma Brain Injuries (TBI)

Women with Substance Abuse and Co-occurring Mental Health Issues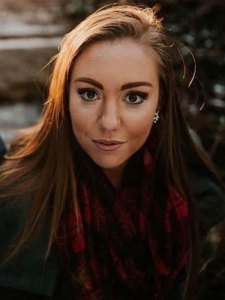 Accepting:
Pending:
Aetna
Beacon Health Options
Cigna
ComPsych
Humana
Magellan
Multiplan
United Healthcare
Self Pay Rate: $99
Megan Learned, LPC
Philosophy of Care
Megan Learned is a Licensed Professional Counselor in the state of Colorado. Over the past 3 years, Megan has worked with active duty military members in a partial hospitalization program (PHP) setting. Mostly conducting work with those who have trauma, depression, anxiety, and/or suicidal tendencies.
Megan obtained her Master of Science in Counseling and Psychology from Troy University. Her counseling approaches include dialectical behavioral therapy (DBT), cognitive-behavioral therapy (CBT), eye movement desensitization and reprocessing (EMDR), solution-focused therapy, and goal-setting. She also focuses on skill-building, including adjusting to post-military life, family dynamics, and overcoming depressive symptoms.
Megan takes pride in being able to take an eclectic approach to meet each individual or family's specific needs. She will create a personalized treatment plan that'll best help you. Schedule an appointment today.
Education
Masters of Science of Counseling and Psychology
Troy University
Specialties
Trauma

Depression

Anxiety

Suicidal clients

Family dynamics
Michael Mendez, Resident in Counseling
Philosophy of Care
"Most people never run far enough on their first wind to find out they've got a second."  - William James
Michael is a counselor who will fight for you. He understands that life is rarely a walk in the park and that it's only when we push ourselves that we can find our true potential. His job is to help you push past your own mental and emotional boundaries and find a healthy life where you can thrive.
Michael is someone who honors hard work, honesty, and doing good in this world. He knows the counseling process is rarely easy but promises to stay by your side for all of it. Together, you'll work towards a better life for yourself, then a good life for yourself, and eventually he'll give you the tools so you can create a great life for yourself.
In his personal life, Michael loves to push himself to his limits and then go even farther. It helps put life and the things that truly matter into perspective. He's taught his mind and body how to function under stress and still thrive, and he wants to help you do the same.
Michael's therapeutic strategy is one individual to you. He knows that no one person is the same so every person will need a different approach to therapy.
There are two things that he starts every counseling session within mind, though: There's a disconnect between where his client is and where they want to be. And together, you'll find a way to breach that disconnect and grow into a better life.
Michael applies the same principles he's learned in his own life to the therapy process. He believes in taking care of yourself, finding purpose, developing a plan, failing until you succeed, and to always keep finding the good in yourself, in others, and in this world.
Specialties
Anger
Depression
Relational
Couples
Anxiety
Life transitions
Adolescent counseling
Accepting:
BCBS of CO
First Health
Multiplan
Pending:
Aetna
Cigna
ComPsych
Humana
Magellan
United Healthcare
Self Pay Rate: $99
Rachel Pehrson, LCSW
Philosophy of Care
Rachel Pehrson is a Licensed Clinical Social Worker in the state of Colorado who has almost 10 years of experience providing therapeutic care with adults seeking help with depression, anxiety, trauma, PTSD, mood disorders, chronic pain management, chronic disease management and substance use disorders. She is a strong ally and LGBTQ + friendly. Rachel completed her Bachelor of Arts in Psychology at Hofstra University of New York and received her MSW from Long Island University, C.W. Post.
Rachel utilizes collaborative, strength based, cognitive behavioral, acceptance and commitment therapy, mindfulness based, solution focused and psychodynamic approaches to therapy. Rachel always maintains the flexibility and awareness needed to meet the needs of every unique individual and couple.
Rachel seeks to establish a strong, caring rapport with you in order to assist in building on your strengths and collaborate with you towards meeting your goals and living the life that you value and desire. Rachel exhibits a warm, laid back and friendly disposition in order to make building a rapport easy and comforting.
Education
Master of Social Work
Long Island University, C.W. Post
Specialties
Depression

Anxiety

Trauma

Chronic Pain / Chronic Disease Management

PTSD

LGBTQ+

Relationship Issues

Communication Styles

Stress Management

Substance Use Disorders
Shawna Margesson, Supervisee in Social Work
Philosophy of Care
It is my belief that effective therapy requires an authentic human connection. It requires that all involved are physically and emotionally present and have the courage to be vulnerable.  Healing happens within that relationship.  The relationship can only be cultivated when a person feels safe, fully accepted, unconditionally supported, and feel that the other person truly has his/her best interest at heart. These are my responsibilities as a therapist. I take them seriously and genuinely see my work as an honor; an opportunity to walk with people through their deepest struggles, sit with them in profound pain, experience the unique joys and challenges of family, glorious success of a new way of doing something, the sweet relief of healing, the unique challenges…it truly is a privilege.  
Establishing this relationship is one piece but it's also about nurturing it by continuing to treat people with respect, dignity, empathy, acceptance, and by responding authentically. I deeply believe in the value of being visible and present. In addition to relationship, it is my job to create a safe space. A safe space is created by safeguarding the emotional well-being of individuals as well as tending to the environmental factors that contribute to soothing and healing one's soul. It's my belief that counseling is a two-way process. In order for the process to be effective, the other person needs to be actively engaged in the process.
My practice is trauma sensitive which means that I have additional professional education and training specific to the unique needs of individuals who have experienced both chronic and acute trauma. The additional training ensures that I am more sensitive to the often universal needs of those that have been exposed to trauma such as feeling unheard, unimportant, or question perceptions and sanity and often deep feelings of betrayal, difficulty being able to feel safe and trust.  The interventions I design are always based on individual needs and the goals that we have established together.  I integrate the most relevant principles from cognitive behavioral therapy, attachment based theory, family systems theory as well as change theory, also known as motivational interviewing. Other foundational principles include the use of techniques from mindfulness/meditation and complex trauma as well as incorporating the latest scientific brain research – for example; how to heal and improve emotional regulation at the brain level.
Across all areas of my practice, I use evidence based therapeutic interventions and tools. For the client, this means that I use interventions that have been researched, evaluated, and tested through clinical experience and found to be effective. However, decisions are not just made based on the data or evidence. Instead, decisions are made in conjunction with the client's values, ideas, and preferences. The tools and strategies that I use during your therapeutic process are always intentional, mindful, and prepared based on the goals we establish together.
Education
Master of Social Work
University of Denver
Specialties
Trauma
Relationship Counseling
Family Therapy
Accepting:
Tricare West
United Healthcare
Pending:
Aetna
BCBS of CO
Cigna
ComPsych
Humana
Magellan
Multiplan
Self Pay Rate: $99
Spencer Owen, LPC
Philosophy of Care
"When we deny the story, it defines us. When we own the story, we can write a brave new ending."-Brené Brown.
Spencer believes that people are not broken, and he is not here to fix them. He believes that everyone is born with the capacity for self-healing, but along the way we encounter circumstances that teach us there is something wrong with us. That, however, is a lie we too often ingrain into ourselves. Spencer's goal is to help you discover the power within yourself to change. He believes that healing doesn't mean the damage never existed; it means that the damage no longer controls your life.
We all do the best we can with what we have available to us, but sometimes we surrender our power to change situations to others. His goal in therapy is to teach you how to lead more from your core self- how to release the burdens which keep you from being the person you truly want to be and how to live with that person leading the way.
In essence, Spencer is passionate about healing, reconciliation, and restoration.
These are beliefs he carries over into his own life as well. You can find him always learning new things- reading books or taking online courses for fun. He loves spending time with his family and being outdoors.
Spencer has worked in the mental health field for nearly 15 years and has experienced everything from community centers to psychiatric wards to schools. The common thread through all of it is his passion to get people "unstuck" and to truly experience joy and freedom again.
He is especially passionate working with adolescents and young adults, although has experience working with all ages.
A lot of Spencer's work centers around educating you and empowering you to make the changes you want in life. He likes exploring and reintegrating parts of the psyche with clients and loves to share his knowledge about the neuroscience of our emotions and behaviors.
He specializes in Sand Tray Therapy, Dialectical Behavioral Therapy (DBT), and Internal Family Systems (IFS) in his session. A session with Spencer might involve discovering coping skills, increasing emotional regulation skills, mindfulness, journaling, experiential therapy, cognitive restructuring, and discussing spirituality if you choose. His main goal and passion is always to get you where you want to be in life, and to do so with the most true version of you that you can be!
Education
Masters in Counseling and Human Services
Specialties
Family Counseling/Issues
Adolescents Therapy
Eating Disorders
Anxiety
Depression
LGBTQ
Relationships
Self-Harm
Christian Counseling/Spirituality
Grief/Loss
Tara Aronstam, Resident in Counseling
Philosophy of Care
"Empathy has no script. There is no right way or wrong way to do it. It's simply listening, holding space, withholding judgment, emotionally connecting, and communicating that incredibly healing message of 'You're not alone.'" - Brené Brown
Tara's main passion is to empower others. She loves helping them see their own potential and build on the skills they already have to create a balance within their life. Balance is tricky though, and it is different for every person. True balance can only come from a radical acceptance of who you are and where you've been coupled with a growth-mindset towards the person you want to be. Tara's job is to help you and encourage you along your journey.
She believes that humans are born as a blank slate. As we grow, our experiences shape our personalities and lives. This means we are constantly growing and evolving. Change is not only possible, but it is a continuous process that we experience throughout our lives. Embracing intentional or unintentional change is key to living a well-balanced life.
That doesn't make it easy! Tara's empathetic, positive approach to counseling is structured to help you get attuned to your authentic self and make the change you want to see in your life.
Tara operates from a person-centered framework. This means you will be in control of a counseling session because you are the expert in your own life. Tara's job is to use her expertise and professional training to help you find balance, but she is by no means the ultimate authority- you are!
Tara believes that every person is in a different stage of their journey. She aims to meet them where they are at. Her choice of counseling modalities demonstrates that. Sometimes, she will add Cognitive Behavioral Therapy (CBT) to a counseling session to better understand a client's thoughts as opposed to their emotions. She will also use aspects from DBT to teach skills for regulating one's emotions and interacting with the world.
Specialties
Self-esteem
Body image
Anxiety
Depression
Life Transitions
Self-Improvement
Grief and Loss
Child and Adolescent Counseling
Counseling for College Students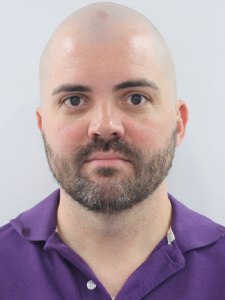 Accepting:
Pending:
Aetna
Beacon Health Options
Cigna
ComPsych
Humana
Magellan
Multiplan
Tricare
United Healthcare
Self Pay Rate: $99
Trevor Gates, LCSW
Philosophy of Care
Trevor Gates is a Licensed Clinical Social Worker (LCSW) with over 17 years of experience providing counseling services to adults and seniors as well as those within the LGBTQIA+ community. As a mental health professional, Trevor focuses his practice on LGBTQIA+ affirming approaches.
Trevor earned his Ph.D. Social Work from the University of Illinois—Chicago, and is able to help clients who are seeking assistance in coping with depression, anxiety, and other life stressors for gay and bisexual men.
He's eager to learn more about you, discover what you hope to work on, and collaboratively identify solutions that help you live your best life. Partner with Trevor to create a personalized treatment plan that fits your needs and lifestyle.
Education
Ph.D. in Social Work
University of Illinois
Specialties
Anxiety

Depression

Sexual Orientation/ Lesbian, Gay, Bisexual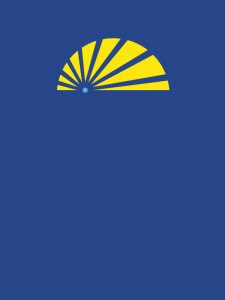 Self Pay Rate: $99
Vanessa Denton, Resident in Counseling
Philosophy of Care
"How wonderful it is that nobody need wait a single moment before starting to improve the world." Anne Frank
Vanessa is a counselor who is passionate about meeting you where you're at. We are all at different stages in our emotional, mental, and behavioral health, and there are a million reasons why that could be. Vanessa believes it's not her job to judge but to support, encourage, and empower. At the beginning of the day and at the end- you are a human being who deserves to be heard and cherished. Vanessa loves working with people to help them realize their potential to move forward toward a life they want to live in.
Vanessa is also passionate about the changes that occur when moving from one life stage to another, especially in the retirement years. When it feels like everything in your life is flipped upside down, Vanessa can be there to be your calm in the storm and help you find solid ground again. Your life is far from over and you still have many amazing memories to make.
Child and Adolescent therapy also has a special place in Vanessa's heart and she loves helping them heal and grow. Life isn't always easy, but Vanessa believes everyone can have a fulfilling, happy life.
Vanessa has worked in many different settings throughout her time in the mental health field. She has worked in acute/intensive settings, as an inpatient therapist, and in outpatient services. She's also worked with all age groups and understands the unique situations and problems each age range can face.
As a counselor, Vanessa's first and foremost approach is to meet the client where they're at. Once both you and her have a solid understanding of where you're starting together and where you want to go, you can both begin to take the necessary steps towards your goals and dreams. This solution focused therapy style is done with the belief that no one is truly stuck or hopeless. Sometimes the solution is hard to find, but together there is a way.
Vanessa also practices Cognitive Behavioral Therapy (CBT) which focuses on the connection between our thoughts and behaviors. The goal of CBT is to identify negative, untrue thoughts and the behaviors associated with that, and replace them with positive, true thoughts and behaviors.
Specialties
Child and Adolescent Therapy
Life Transitions
Therapy for retirement adjustment
Depression
Anxiety
Self-image
Life coaching
Family therapy
Couples counseling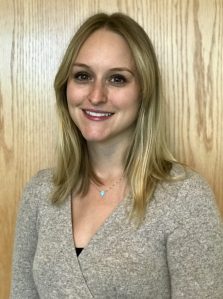 Accepting:
Aetna
BCBS of CO
Cigna
ComPsych
United Healthcare
Pending:
Humana
Magellan
Multiplan
Self Pay Rate: $99
Kara Kays, LMFT
Philosophy of Care
"Do the best you can until you know better. Then when you know better, do better." - Maya Angelou
Kara believes that everyone is trying the best they can with what they have in this moment. If their best isn't cutting it, or something isn't working, it's time to enlist support to help cultivate change. She teams with her clients in a non-judgmental and respectful manner, working together towards the client's goals.
Kara meets her clients where they are, in their journey, so they can have a positive and meaningful working relationship within the therapeutic realm. She believes that change begins the moment we, clients and clinicians, acknowledge the need for change and begin to put energy towards developing change. Through this energy, we are able to grow and shift through self-awareness, in order to develop lasting changes.
Kara enjoys working with teens and young adults, as well as adults who are working through a transitional period in their lives, be it divorce, a new job, welcoming a new baby or another new member to the family. She also excels at working on past traumas for people of all ages.
As a LMFT, Kara works from a systems approach with her clients. This involves individuals resolving their problems in the context of a system, such as a family, work unit, etc., where many issues stem from.
Kara is trained in EMDR (Eye Movement Desensitization and Reprocessing). This is a technique and treatment that helps to alleviate the distress connected with traumatic memories. In addition, she is trained in TFCBT (Trauma Focused Cognitive Behavioral Therapy) and MST (Multisystemic Therapy).
Specialties
Anxiety
Depression
Trauma, PTSD
Life Transitions/Adjustments
Grief/Loss
Suicidal Ideation
Self-injury
Self-improvement (stress management, coping skills, relocation, mindfulness, and more)
Families, relationships (premarital, divorce, merging families, adoptions, parenting)
Mood disorders
First Responder, EMT, Police, Firefighters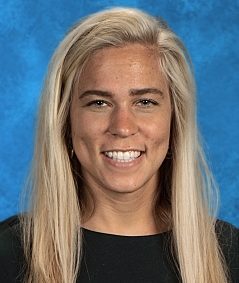 Accepting:
Aetna
BCBS of CO
Cigna
ComPsych
United Healthcare
Pending:
Humana
Magellan
Multiplan
Tricare West
Self Pay Rate: $99
Rachel Finch, LPC
Philosophy of Care
"The greatest glory in living lies not in never failing, but in rising every time we fall." –Nelson Mandela
Rachel believes in and advocates for her clients. She works with people in a relational, genuine, and caring manner. Within this relationship, she supports her clients in developing perseverance and resilience to achieve goals – to rise every time they fall.
Rachel has worked as a Behavioral Specialist Consultant and a School Counselor in addition to being an LPC (Licensed Professional Counselor).  She believes in empowering people to live a healthy lifestyle, as well as being the best possible version of themselves. She genuinely believes that health, fitness, yoga and mindfulness are important in our daily lives. She practices these areas in her life and is always willing to teach others who would like to learn.
Rachel uses Client-Centered therapy, Brief Solution Focused therapy, Cognitive Behavioral therapy and Play Therapy strategies with her clients. She works with children from age 4 to young adults. Her ability to connect with this diverse age range speaks to her capacity to understand developmental stages for emotional, cognitive, behavioral and even moral stages. Rachel can be trusted to meet her client wherever they are in life, collaborate to determine goals and objectives, and develop individualized strategies to meet the goals.
Specialties
Depression and Anxiety
Trauma, PTSD
Life Transitions/Adjustments
Suicidal Ideation
Self-injury
Self-improvement (stress management, coping skills, relocation, mindfulness, and more)
Families, relationships
Children and adolescents
Autism
Mindfulness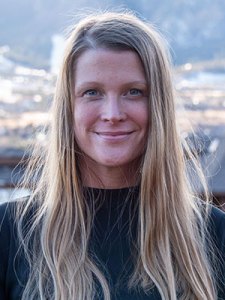 Accepting:
Aetna
Anthem BlueCross BlueShield
Cigna
Medicare
Multiplan
United Healthcare
Pending:
Beacon Health Options
ComPsych
Humana
Magellan
Self Pay Rate: $99
Caitlin Clote, LCSW
Philosophy of Care
"What is not brought to consciousness, comes to us as fate" -Carl Jung
Caitlin is passionate about empowering others to enhance their own quality of life. She believes in the power everyone has to change their situation given the right support and armed with the right knowledge. Caitlin is here to provide her clients that unconditional, nonjudgmental support and give them the knowledge they need to win their battles.
Learning new things is one of Caitlin's favorite pastimes. She is always pursuing new information in order to improve her own life and better her ability to help others. By improving her mind, she is cultivating her body and emotional state.
This mind-body connection plays a central role in Caitlin's counseling style. She believes in the connection of all things and in understanding that connection, we can understand ourselves. Her individualized, client-centered treatment ensures every client gets the best possible treatment for their unique personality and situation.
Caitlin understands that different tools are needed to beat different types of mountains. Wherever you are climbing, for whatever goals, there are ways to get the freedom you deserve and reach new heights. Caitlin is here for you every step of the way.
Caitlin's experience as a Clinical Social Worker ensures she understands the multi-faceted nature of mental health. She has developed an eclectic approach utilizing many research-proven therapies to address needs on an individualized basis. From Dialectical Behavior Therapy (DBT) to address aversive behaviors to Cognitive Behavioral Therapy to root out negative thoughts and replacing them with positive ones, Caitlin is equipped to address the emotional, mental, physical, and behavioral aspects of mental health.
Specialties
PTSD
Trauma
Domestic Violence
Emotional Abuse
Substance Use and Addiction
Co-occurring disorders
Depression
Anxiety
Stress Management
Life Transitions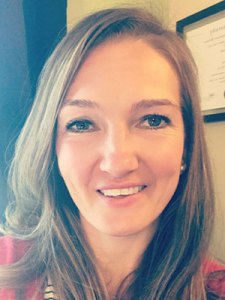 Accepting:
Aetna
BCBS of CO
Cigna
ComPsych
United Healthcare
Pending:
Humana
Magellan
Multiplan
Tricare West
Self Pay Rate: $99
Cathrin Moeller, LMFT
Philosophy of Care
"You have to go wholeheartedly into something that is worth having and make sacrifices to achieve personal gain."
Cathrin's life passion is helping others discover their own. She strives to help clients find their own purpose and passion for life, whatever that may be. Sometimes it may be buried beneath the stresses of life, but Cathrin will walk side by side with you as you both discover what makes you tick, and what may be stopping you from living your very best life.
Therapy is a journey, and it can be easy to get lost amongst the twist and turns. Cathrin serves as a travel guide so that together, you can work on your personal goals, find your strengths, and build your confidence. You deserve happiness- Cathrin is intent on helping you get it!
At the end of the day, this journey is about you and what you will heal from and discover. Cathrin's role is to provide guidance and expertise. She offers a safe, nonjudgmental space for clients to come and mess up, get a little lost, and eventually find their way to growth and healing.
Cathrin has worked in a plethora of settings, including an inpatient crisis hospital, with military families, career counseling, and for a non-profit in a sexual abuse trauma treatment program. She specializes in Military Culture, Blended Families, Divorce, and Addiction.
Life is about learning how to deal with challenging and trying times in a way that works for you. Her goal is to empower you to find your own internal resources. She provides the support needed for you to gain a new perspective on how to create change.
Cathrin prefers a solution focused approach that is unique to every client. What works for you specifically? You'll explore that question and more in a counseling session with Cathrin. She integrates other techniques which she has picked up over the years- always keeping it individualized to the client.
Oftentimes, the past which shaped us, is now keeping us stuck. Cathrin works with you to find your "stuck points" and explore how to get them unstuck at a pace comfortable to you.
Specialties
Addiction
Divorce
Blended Families
Military culture and life
Anxiety/Depression
Coping skills
Domestic Violence
Sexual abuse
Living with Special Needs and supporting a loved one with Special Needs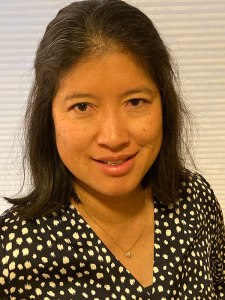 Accepting:
Aetna
BCBS of CO
ComPsych
United Healthcare
Pending:
Cigna
Humana
Magellan
Multiplan
Tricare West
Self Pay Rate: $99
Faith Kasper, LMFT
Philosophy of Care
"It is the client who knows what hurts, what directions to go, what problems are crucial, what experiences have been deeply buried."- Carl Rogers
"This thing that we call 'failure' is not the falling down, but the staying down." – Mary Pickford
Couples, families and teens are the reason Faith entered the mental health field. She is passionate about being proactive in educating and empowering clients with helpful tools to avert and manage a crisis. As a former educator, she understands the power knowledge can have and seeks to give her clients lasting skills and knowledge that will suit them for years to come. She believes in the strength everyone has to overcome a crisis when given the proper tools.
Faith strives to support, strengthen and restore the family unit whenever possible. She understands how important family relationships are and believes the desire to keep a family together in the face of adversity is admirable.
Faith has had many unique and beneficial experiences she can draw upon. Experiences such as running groups on topics such as anger or parenting, working with military families, premarital couples and people in acute crisis. Knowing the stages helps her to understand the cognitive, emotional and physical strengths and limitations a client may have due to their age.
Faith has a particular interest in teens who have been identified as 'gifted'. She is acutely aware of the emotional challenges of growing up gifted and parenting gifted children and hopes to help them navigate potential obstacles.
Education
Fuller Theological Seminary
Master's in Marital and Family Therapy
Specialties
Depression and Anxiety
Relationships, couples, premarital
Family Dynamics/Therapy
Parenting
Adolescents/teens
Life coaching
Stress management
Christian Counseling
Self-Esteem
Grief and Loss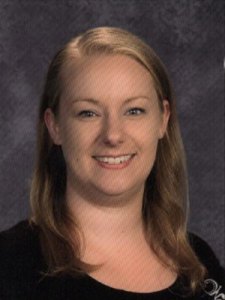 Self Pay Rate: $99
Jennifer Morales, Resident in Counseling
Philosophy of Care
Jennifer believes in the innate strength everyone has to overcome struggles and accomplish goals. Sometimes, it can be hard to believe you have what it takes to make it one more day, or to get to the next stage in life. Jennifer is passionate about uncovering your strengths and putting them to use, so you can truly experience a happy, fulfilling life.
We don't all start in the same place or have the same goals. Jennifer loves the uniqueness every client brings to a session and works with you- as a person- and not a problem to be solved. Life isn't all sunshine, and Jennifer wants to make sure you have someone to walk with you as you heal and grow in this difficult time.
Jennifer is also passionate about building a relationship with her clients. She believes that healing and growth are both completely possible, but only with a client-counselor relationship that is built on trust, understanding, and compassion. Therefore, she works hard to make sure you feel comfortable and welcomed in a counseling session. When one person truly believes in another, and fights with them, true growth can come from it.
Jennifer brings unique and helpful experience to her counseling profession. Like everyone, she is not just her career, and that makes what she can bring to a counseling session all the more powerful.
Jennifer is a military spouse and a mother and understands both the beauty and hardships of both. She has experience as a victim advocate volunteer, which compounds her empathy and compassion that is at the core of her practice. Jennifer also has experience working with kids and adolescents as a teacher.
She is honored everytime a client allows her to walk with them through their hardships. It is not an easy decision to make and demonstrates your bravery and strength. She understands that a relationship has to be built, and trust doesn't always come easy. That's okay! She is excited to meet you and begin walking with you on this journey.
Jennifer specializes in Coaching, Cognitive-Behavioral (CBFT), Solution-Focused, Narrative, and the Gottman Method.
Specialties
Anxiety
Depression
Adolescent Counseling
Counseling for students
Life Coaching
Trauma
Military counseling
Melissa Rank, Resident in Counseling
Philosophy of Care
Melissa Rank is a mental health professional who is in process of becoming a Licensed Professional Counselor (LPC, candidate). She specializes in assisting adult and senior clients who are seeking help in coping with anxiety, undeveloped coping skills, stress, trauma, PTSD, women's issues, and more.
Melissa received her Master's degree in Clinical Counseling from Bellevue University and is a realistic counselor, focused on learning what is important for her client and aligning goals to their needs. She approaches each session uniquely to serve her clients as they need. She specializes in helping clients understand how their past impacts their present experience.
Melissa uses cognitive behavioral methods(CBT), dialectal behavioral methods (DBT), and Choice Theory to help clients make rational choices towards fulfillment and healing.
Melissa wants to understand what has happened to lead up to the present moment. She looks forward to hearing from you and walking with you. We all need someone to listen and support us at some point in our lives. Melissa knows how easy it is to try and do it on your own. She wants you to know that you're in this together—and were never meant to do it alone.
Education
Master of Science in Clinical Counseling
Bellevue University
Specialties
Anxiety

Coping Skills

Stress

Trauma and PTSD

Women's Issues