Understanding Cultural Humility Through the Lens of Cultural Competence
Social tensions are running high as people tend to make quick judgments and misunderstand each other. It can feel hopeless as some people continue to circle the same issues without trying to learn, grow and implement change. When we are intentional about what we want to learn and seek understanding, we can move towards building bridges and growing hope. This class on Cultural Humility achieves this by providing educational and experiential opportunities to learn and grow.
This course includes the study of multicultural and pluralistic trends, including:
Characteristics and concerns of diverse groups
Attitudes and behaviors based on factors such as:

Age
Race
Religious preference
Physical disability
Social class
Sexual orientation
Ethnicity and Culture
Family patterns
Gender
The course is specifically designed to expose professionals to the impacts of culture on their profession by understanding individuals from diverse backgrounds. Through exploring the beautifully complex aspects of culture, class participants will grow in self-awareness of their own culture and their own biases. When we are self-aware of these areas, we can more easily learn, grow and understand cultures, attitudes and behaviors different from our own.
Class Objectives:
Identify the role of culture in the profession
Identify Core Assumptions
Gain/Improve cultural competence
Integrate cultural humility framework
Examine your own cultural awareness
Embrace Diversity
Instructor: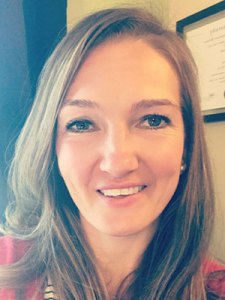 ​Cathrin Moller is a Licensed Marriage and Family Therapist, Doctoral Candidate and AAMFT certified supervisor. She specializes in cultural competencies, addictions, legal and ethical matters in counseling, supervision and training.
Cathrin has worked in a plethora of settings, including an inpatient crisis hospital, with military families, career counseling, and in a sexual abuse trauma treatment program.
Her expertise in cultural competencies stems from her German roots, as she learned to navigate the cultural differences through the military and living in different countries. She continues to explore and learn about multiculturalism through our changing society.
Cathrin believes life is about learning how to deal with challenging and trying times in a way that works for each person individually. Her goal is to empower people to find their own internal resources. She provides the support needed to gain a new perspective and to create change.
The class provides opportunities for groups of people to work together in a relaxed and fun atmosphere. To inquire about a class for your profession specifically, please contact us. Cathrin is able to work with a specific profession and tailor the class to their needs.
Details:
Class runs from 9:00 am – 4:00pm with a break for lunch.
7 Continuing Education Credits and a completion certificate will be issued at the end of the class.
Cost is $250 per person.
Class is scheduled quarterly. Call for dates and availability.
Contact: