Meet our Providers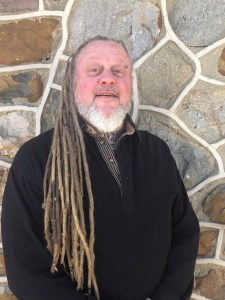 Accepting:
ComPsych
Highmark BlueCross BlueShield
Humana
Magellan
Independence BlueCross
Optum
United Healthcare
Pending:
Aetna
Beacon Health Options
Capital BlueCross
Multiplan
Quest Behavioral
Tricare
Self Pay Rate: $99
Jonathan Egge, LCSW
Philosophy of Care
Jonathan's ideal clients are people! People suffering or struggling in their lives with their feelings, thoughts, and actions, resulting from their life experiences.  People who have struggled to find help, support, and acceptance from family, friends, and even service providers.  People, who want to live a normal life, achieve in life, see life through a different lens, and grow as a person.  Jonathan works with all people, though, regardless of what circumstances apply to you!
Jonathan is a cognitive therapy specialist, highly capable in treating any Axis I or II Disorder.  He is certified in EMDR, Rational Emotive Behavioral Therapy, Cognitive Processing Therapy and Acceptance & Commitment Therapy.  He has extensive practice experience in Dialectical Behavioral Therapy & Gestalt Therapy and uses motivational interviewing, supportive counseling, and life coaching as approaches to support treatment within all modalities.  Other areas of disorder expertise are Substance Abuse Treatment & PTSD (including combat related, military or other sexual traumas, victims of violence, and victims of accidents).
Jonathan promotes a simplistic approach to therapy, and believes his biggest contribution to work in therapy is hope for the people he works for to grow as a result of collaboration, building healthy rapport, focusing on and practicing symptom managing, communication & relationship skill building and providing critical information about living therapeutically.  Jonathan is a Navy veteran and has 13 years of experience in therapy with veterans while working at the Dept. of Veterans Affairs.
Education
Marywood University
Masters of Social Work

Specialties
Cognitive Therapies for any mental or other disorders

Eye Movement Desensitization Reprocessing (EMDR)

Rational Emotive Behavioral Therapy (REBT)

Acceptance & Commitment Therapy (ACT)

Cognitive Processing Therapy (CPT)

Dialectical Behavioral Therapy (DBT)

Gestalt Therapy

Substance Use Disorders

PTSD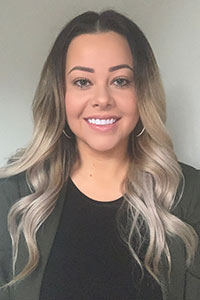 Accepting:
ComPsych
Highmark BlueCross BlueShield
Magellan
Pending:
Aetna
Beacon Health Options
Cigna
Humana
Multiplan
Quest Behavioral
United Healthcare
Self Pay Rate: $99
Mitzie Baez, LMFT
Philosophy of Care
Healing is possible. With a safe place and a trusted person, you can begin your journey towards healing. Every journey is unique. If you believe that you are ready, consider working with Mitzie, a certified EMDR therapist, to help you heal from trauma or other distressing life experiences. EMDR is a specialized procedure for resolving trauma or loss memories. Trauma can be much more than the "bad stuff" that has happened to you. It can also include the absence of the "good stuff" throughout one's life. This can look different for everyone. If you are wondering whether this would be a good treatment option for you, consider the following: EMDR Therapy has helped millions of people find relief from trauma (PTSD), anxiety, panic, depression and other types of emotional distress. Some other reasons for trying EMDR therapy could include wanting to work through early childhood wounds, increased present-day stress, COVID-19 related aftereffects, significant loss, single event accidents, etc. Certain experiences in life can be destructive, but the effects begin before that moment and can extend long after. You do not have to be alone. Provide yourself with permission to heal and let your journey begin.
With over 10 years in the field, Mitzie specializes in the treatment of trauma-related disorders and attachment issues. As a Licensed Marriage and Family Therapist, a Certified EMDR Therapist, a Certified Clinical Trauma Professional, and someone who is formally trained to conduct Intensive Trauma Therapy, Mitzie is passionate about working with clients through their experiences to help them address their past and present problems. Her treatment approach is primarily composed of EMDR, Internal Family Systems, Attachment Focused Therapy and Emotionally Focused Couple Therapy. Both EMDR and EFT are evidence-based treatment models which have been empirically proven to be effective in the treatment of trauma and relationship distress. Mitzie also has several years of supervisory experience and has taught college-level psychology courses at the Pennsylvania State University, Berks Campus. 
Sometimes our current circles or support systems do not understand or support our growth. Sometimes our pre-existing beliefs prevent us from taking action. Sometimes our past blocks us from developing. Sometimes we fear judgement or failure in our new direction. Regardless of what could have been holding you back from personal growth in the past, today is a new day, a great day to begin your journey towards healing. If you feel that Mitzie would make a good fit for you, you are encouraged to schedule an appointment. 
Education
Masters of Arts in Marriage and Family Therapy
LaSalle University
Specialties
PTSD

Depression

Anxiety

Phobias

Self-esteem

Stress Management

Attachment 

Couples (including infidelity)

Families (including blended/foster families) 

Emotional detachment

Adjustment/Life transitions
Accepting:
Highmark BlueCross BlueShield
Magellan
Pending:
Aetna
Beacon Health Options
Cigna
ComPsych
Humana
Independence BlueCross
Multiplan
Quest Behavioral
Tricare
United Healthcare
Self Pay Rate: $150: Intake
$100: Follow-up
Jean Pantal, PMHNP, NP-C
Philosophy of Care
"When life gives you lemon makes lemonade". With the pandemic and restrictions in place, this quote makes more sense than ever. The only constant in life is change. This is not a cry to give up but one to redefine and refocus one-self, to adapt and find new meaning for our lives. Dr. Pantal's (aka Dr. P, DNP) philosophy of care revolves around the principles that we are all unique and we all have the ability and strength to change our life for the better.  Dr. P prioritizes the needs of the individual and works in partnership to find the best path to personal wellness.
Jean J. Pantal is a board-certified PMHNP and Medical nurse practitioner.  He graduated from Temple University with a bachelor's in business administration, a Master in Nursing Science, and a Doctor in Nursing Practice. He also graduated from Drexel University with a bachelor's in Nursing Science. Dr. P has more than ten years' experience in Advanced Practice Nursing. The practice is dedicated to working with clients (adults) dealing with mild to moderate depression and anxiety.
Jean J. Pantal is delighted to help you adapt to changes to your environment via a Holistic approach and medication management. Telehealth psychiatric platform is provided via a secure, and HIPAA compliant setting.
Education
Temple University
Doctorate in Nursing Practice
Specialties
Accepting:
Pending:
Aetna
Beacon Health Options
Cigna
Highmark BlueCross BlueShield
Humana
Independence BlueCross
Magellan
Multiplan
Quest Behavioral
United Healthcare
Self Pay Rate: $150: Intake
$100: Follow-up
Kimberlie Taylor, PMHNP-BC
Philosophy of Care 
Kimberlie Taylor is a Board Certified Psychiatric Mental Health Nurse Practitioner, with training and experience treating patients with psychiatric disorders across the lifespan and across practice settings, from in patient acute-hospitals, outpatient clinics and prison population. 
Her education includes a Master of Science in Nursing, Psychiatric Nurse Practitioner specialization, from Walden University and a BSN in Nursing from LaSalle University.  Kimberlie utilizes Jean Watson 10 Caritas, where the patient is always the focus of the practice.  
Kimberlie firmly believes that the patient is the leader in their care and has deep respect for the clients lived experience.  Kimberlie's goal is to empower patients in their decision-making.
Education
Walden University
Master's in Nursing
Accepting:
Capital BlueCross
Humana
Highmark BlueCross BlueShield
Magellan
Multiplan
United Healthcare
Pending:
Aetna
Beacon Health Options
Cigna
ComPsych
Independence BlueCross
Quest Behavioral
Tricare
Self Pay Rate: $99
Sarah Babcock, LPC
Philosophy of Care
Sarah Babcock is a Licensed Professional Counselor in the state of Pennsylvania. Sarah has four years of experience working with adults seeking help for depression, anxiety, domestic violence, substance use disorders, and other trauma-related issues. She completed her Bachelor of Arts in Psychology from Marist College and her Master of Science in Mental Health Counseling from Monmouth University.
Sarah utilizes a person-centered approach to provide a safe environment as clients begin to explore what brings them into her office. Every client has their own unique journey to mental and emotional wellness, and through empathy, transparency, and trust, personal growth can be achieved.
Sarah seeks to empower and support her clients, establish a warm and caring relationship, and assist each client in reaching their goals. Every client is entitled to a nonjudgmental space to explore their struggles, strengths, and overall aspirations, and Sarah is dedicated to providing that space.
Education

Monmouth University
Master of Science in Mental Health Counseling
Specialties
● Anxiety
● Depression
● Domestic Violence
● Family Conflict
● Self Esteem and Self Worth
● Substance Abuse
● Trauma and PTSD