Allentown, PA Counselors – Thriveworks Allentown Counseling, Therapy and Coaching
---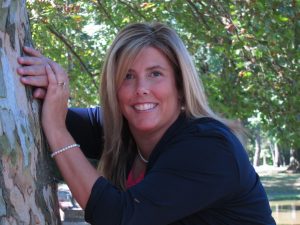 Leslie M. Chaundy, Psy.D, LCSW, NCSP, ABSNP
Owner, CEO & Clinical Director
Dr. Chaundy is a Pennsylvania Licensed Psychologist and Licensed Clinical Social Worker, as well as a Nationally Certified School Psychologist who holds a Diplomate in School Neuropsychology. She has over twenty years of experience working in the mental health field with children, adolescents, families, and adults of all ages and has worked in a variety of settings such as agencies, hospitals, and schools. Dr. Chaundy is also currently an Assistant Professor at Kutztown University and teaches in the Department of Social Work.
Dr. Chaundy earned her Bachelor's degree in Psychology from Wesley College, Masters of Social Work degree from Marywood University, and Educational Specialist and Doctorate degree in School Psychology from the Philadelphia College of Osteopathic Medicine. Dr. Chaundy also has additional training in family therapy from the Philadelphia Child Guidance Center as well as additional training in cognitive behavioral therapy, play therapy, and biblical counseling. Dr. Chaundy has presented at several national conferences in Pennsylvania, New Orleans, and California and has been a guest speaker on Berks TV "Talking Mental Health" and at Penn State University. Her doctoral dissertation topic "Religious Beliefs, Emotional Attachment, and Behavioral Commitment: It's Relationship with the Self-Regulation of Adolescents" was published into a book by Scholar's Press in 2014. Dr. Chaundy is a member of the American Psychological Association, National Association of Social Workers, National Association of School Psychologists, American Board of School Neuropsychologists, and the American Association of Christian Counselors.
Dr. Chaundy's interests outside of work include spending time with her family and friends, traveling, reading, and writing. She would like to find more time to go on mission trips. She lives at home with her husband, two teenage daughters, and their two dogs; one of which is Ruger, a soon to be certified pet therapy dog.
Dr. Chaundy believes that dreams really do come true with a lot of hard work. One of her life time goals since 7th grade was to one day open a practice to help others dealing with difficulty in their lives. Dr. Chaundy's story began after experiencing the loss of her father at a very young age due to cancer. She had the opportunity to be helped by a hospice worker and it was from there she decided that she wanted to help others as well. Although she was a work in progress for over 30 years and traveled a long rough road, her vision of finally opening a practice became a reality. Dr. Chaundy now likes helping others achieve their own personal and professional life goals and believes in the power of dreams, visions, and planning to help attain them. She also believes in the power of faith in healing, forgiveness, and in making lemonade out of life when life hands you lemons.
Dr. Chaundy's true passion is psychological and educational assessment and she enjoys completing comprehensive evaluations to get people the help that they need in school or within the community. She enjoys assisting people in their life journey and guiding them on the path toward healing. She loves hearing other's stories of hope and inspiration. Overall, Dr. Chaundy's gentle style and strength based perspective helps her easily build a rapport with others which leads to positive and productive changes in their lives
Veronica Cruz, MSW, LCSW, CAADC
Veronica Cruz is a Licensed Clinical Social Worker and Certified Advanced Alcohol and Drug Counselor. Veronica's career first began 14 years ago as a personal care attendant for older adults. Over the years, Veronica was afforded the opportunity to work with individuals struggling with decision making skills, substance use/ addiction, mental health, life transitioning, chronic health condition, delinquent youth, adolescence, and children in foster care.
Veronica utilizes a variety of therapeutic modalities to assist individuals to get "unstuck." She works with individuals to make a positive motion forward by helping to develop clarity on what your goal or dream is, what's standing in the way, and how to move forward. Veronica helps individuals focus on the here and now, and encourages them to not only focus on what they want to change in their life but to also celebrate what is going well.
Veronica has a dual Bachelor's degree in Crime, Law, & Justice and Sociology from Pennsylvania State University. She also has a Master's degree in Social Work from Marywood University. Since 2015, Veronica has supervised several Social Work bachelor and master level students. Veronica believes strongly in continued learning and attends trainings that help her grow individually and professionally.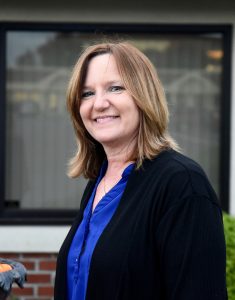 Kathy DeSantis, MA, LPC
Kathy is a Licensed Professional Counselor who is passionate about helping individuals going through difficult life transitions, individuals wondering if there is more to life than what they are experiencing, and couples who are seeking to save a difficult marriage.
Kathy obtained her Bachelor's Degree in Business Administration from the University of Arizona. She spent the first part of her career in various positions in the business world. After going through an existential crisis, she realized she had to find a new path that resonated with the person she was becoming. She decided to go back to school and obtained a Masters Degree in Pastoral Counseling from Moravian Theological Seminary and a Graduate Certificate in Spiritual Direction.
Kathy's counseling experience includes working for an Employee Assistance Program (EAP) providing therapy for children, adolescents, adults, families, couples, and individuals in the LGBT community in the areas of parenting, stress, suicide ideation, anger, self-esteem, grief, anxiety, depression, communication, life balance, couples therapy, family problems, work problems, divorce, and issues associated with aging.
Kathy has a holistic approach to counseling that integrates body, mind, and spirit. She recognizes there is a difference between religion and spirituality, and has a deep respect for all religions and forms of spirituality. She has a passion for working with individuals who have been injured by religious systems.
Whether you are seeking to live life with greater meaning and purpose; trying to put your marriage back together; struggling with depression, anxiety, a life transition, grief, a spiritual injury or just an overall general feeling of dissatisfaction with life, Kathy is here to walk beside you on your path to wholeness.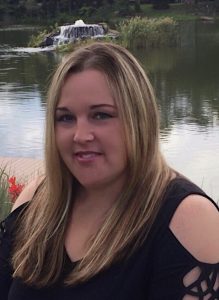 Kelly Redmond, MSW, LSW
Kelly is a Licensed Social Worker who is passionate about facilitating change with individuals, families, groups, and organizations. Many people go through life scared of change, and wondering can I change, where do I begin, is there anyone that can help me? Change is a natural process where many become stuck and unable to move forward because of circumstances that immobilize us. Kelly is dedicated to assisting people with reaching personal goals and focusing on their inherent strengths to maximize an individual's' overall health and well-being.
Kelly began traveling the world at a young age and once settled, spent the first part of her career "trying to figure what she was passionate about". Kelly was a loan underwriter and a loan processor for ten years in the mortgage industry. When the housing market crashed, Kelly was faced with her own personal crisis that lead to a major decision in her life. It was then that Kelly decided to go back to school and truly find what she was passionate about. Initially, Kelly began to study pre-law and knew she wanted to "fight" and "help" people. That's when she realized she was fighting for the wrong "outcome". Kelly switched her major from pre-law to human services and graduated with her Associates Degree in Human Services at Sussex County Community College in New Jersey. Kelly's determination led her to obtain her Bachelor's degree in Social Work at Centenary College in New Jersey and pressed forward to earn her Master's degree in Social Work at Kutztown University in Pennsylvania.
Kelly's experience includes providing individual, family, and group therapy in the home, school, and community settings. She has experience in providing casework and accessing community resources to individuals in crisis and for those who are struggling during critical times. Kelly also has experience with co-parenting, curriculum-based parenting skills, visitation coaching, and court-related custody casework. Kelly has focused on mental health and behavioral health for children, adolescents, and their families who are plagued by trauma.
Kelly is currently ready to complete her exam for her Clinical Social Work License and is working on becoming certified in Animal Assisted Therapies. Kelly aspires to one day write a book about the process of the therapeutic experience and to open her own small Residential Treatment Facility that focuses on holistic forms of therapy to assist children and adolescents to develop the healthy coping skills they need to become thriving adults within society.
Kelly believes that in order to promote healing one must acknowledge the past and push forward into the future. Kelly builds upon an individual's strengths and helps them reveal the potential they have within their own lives.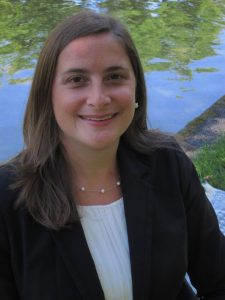 Chelsea Toth, DSW, MSW, LSW
Dr. Chelsea Toth is a Executive Coach, Consultant, and Licensed Social Worker passionate about assisting individuals, groups and organizations to achieve their goals while maintaining balance in their lives. Dr. Toth obtained her Doctorate in Clinical Social Work from the University of Pennsylvania. She earned her Master of Social Work degree with a concentration in International and Community Development from Monmouth University School of Social Work. Dr. Toth completed her Bachelor of Social Work degree from Cedar Crest College.
Dr. Toth is currently an Assistant Professor at Kutztown University in the Department of Social Work. Dr. Toth's experience includes years as a generalist social work practitioner working with children, adolescents and their families. She has provided case management, worked in community development and as a community organizer in a legislative setting. Dr. Toth recently worked as a pediatric social worker at the Pediatric Specialty Center at Lehigh Valley Children's Hospital. She is an active member of the local cystic fibrosis community and attends the yearly North American Cystic Fibrosis Conference as a speaker and moderator. Dr. Toth's doctoral dissertation focused on the impact of connection and social isolation among young adults living with cystic fibrosis.
Dr. Toth was the Assistant Director of the Forensic Speech Team and an Adjunct Professor for the Theater Department at Cedar Crest College. Dr. Toth taught individuals how to research material, write, edit, and present various forms of speeches. She has experience teaching individuals how to master oral communication and on the basic foundation of public speaking. Dr. Toth has experience working to enhance the critical thinking skills of individuals through the formulation and presentation of persuasive and informative speeches. She embraces technology coaching individuals in person and via video conferencing software. Dr. Toth has experience coaching individuals on public speaking events for local and national competitions.
Dr. Toth believes that each individual has a passion for living their truth. Though coaching, consulting, guidance and mentorship it is possible to achieve your individual dreams while finding the balance in your daily lives. Dr. Toth is excited to work with individuals, groups and organizations to strengthen their foundation and enhance their skills. She understands the importance of strong leadership, public speaking, professional presentations, and overall well-being. Dr. Toth will utilize a holistic perspective to tailor a program to best suit your needs, achieve your goals and accomplish future success.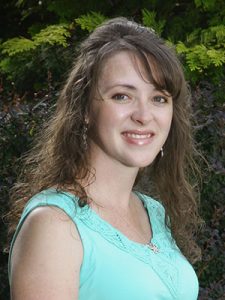 Crystal Witmer, PsyD
Dr. Crystal Witmer graduated from the American School of Professional Psychology at Argosy University, Washington, DC in 2014 with her doctorate in Clinical Psychology. She completed her doctoral internship at the MidAtlantic Internship Consortium: Catholic Charities Child and Family Services.  She then went on to complete her Postdoctoral residency at Cognitive Health Solutions. She has worked with children, adolescents, and families in a variety of treatment settings including private practice, hospitals, and community mental health.  Dr. Witmer specializes in the treatment of depression, anxiety, AD/HD, parenting techniques, behavioral concerns, developmental concerns, anger management, psychological and diagnostic assessment, and has training beyond these areas as well.  Dr. Witmer utilizes integrative, cognitive behavioral, and play therapy approaches when working with children, adolescents, and families.   Dr. Witmer is currently working under the supervision of Dr. Chaundy while she completes the final steps for licensure in Pennsylvania. She is available for psychotherapy and psychological assessments for self pay only.
Dr. Witmer believes that anything is possible with hard work and determination.  She recognizes that the therapeutic process is not a one size fits all process and therefore works alongside with her clients to formulate a therapeutic plan for each client based on their individual needs.  Dr. Witmer enjoys assisting children, adolescents, and their families on a journey to better themselves while teaching healthy coping skills and promote personal and familial growth.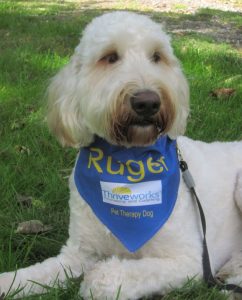 Meet Ruger-Coming Soon!, Pet Therapy Dog
Ruger "aka Roogie Pie" will be Thriveworks-Reading official pet therapy dog in the near future. Ruger is a Goldendoodle (part golden retriever and part poodle), which is a breed known for being friendly, affectionate, and intelligent, as well as having a good temperament. They are also hypoallergenic. Although this big meat head is only a year old, Roogie is working on becoming a certified pet therapy dog. Ruger has graduated from Puppy Kindergarten for basic obedience and is currently enrolled at Whoodles Times Squared where he has the opportunity to get experience and time in the community with other animals and people. Ruger has completed his AKC Canine Good Citizenship Certification and is currently working on his skills in the community so he can take the Community Canine Good Citizen Test and hopefully be a member of Therapy Dogs International (TDI) one day. TDI is a volunteer organization dedicated to the regulation, testing, and registration of therapy dogs and their handlers for the purpose of visiting nursing homes, hospitals, schools, and other institutions where therapy dogs are needed. Ruger will be available in the future on a limited basis or during special "pet therapy nights." He will be busy volunteering with his family out in the community to get service experience under his belt. Ruger loves people of all ages and especially children and is loved for his comical actions and for being a "gentle giant."