Meet our Providers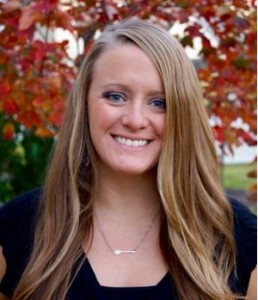 Terri Lankford
LPC, NCC, LCAS
Address:
5920 South Miami Blvd. Suite 102
Morristown, NC 27560
---
Terri has always put a strong emphasis in her practice of overall wellness of mind & body which she has found to be a great fit with the holistic approach that often meets today's client's needs. Terri's approach to therapy is to create a partnership with the client where they can interact in a nonjudgmental environment and feel safe, as well as supported, while working to improve understanding, communication, and overall quality of life. Terri understands that not only can day to day life sometimes feel like it's getting the best of us, but also that it can be difficult to take the steps to make changes in our lives. She would like to help others take more control of their life experiences, feel more confident and free, and truly live their lives. Terri understands that no two people are the same and uses a combination of various therapy models, as well as fitness and lifestyle solutions, to help others strive improve their daily routine, problem solve, and to uncover and obtain their true desires. Terri believes that anyone has control over their own lives and knows themselves best, but would like to assist in providing others with the tools and skills to feel more freedom, increase motivation, be inspired, and take care of themselves. Terri's goal is to help others overcome negativity, increase positive communication, and acknowledge & overcome their fears to get out of that "stuck" feeling we sometimes experience in our own minds, in our lives, and in our relationships with others. Terri looks forward to the opportunity to do so and finds it a privilege to be welcomed into those lives that she can assist.
Helps with...
Anxiety
Personal Growth
Self-Esteem
Grief/Loss
Life Transitions
Couples Issues
Infidelity/Affair
Relationship Conflict
Divorce/Separation
Divorce Recovery
Codependency
Substance Abuse
Anger Management
Parenting
Adolescents
Depression
Family Conflict
Life Coaching
Nutrition
Single Life
Stress
Weight Management
Women's Issues
Payment Options...
Out of Network Insurance
BlueCross and BlueShield
American Express
Discover
Mastercard
Visa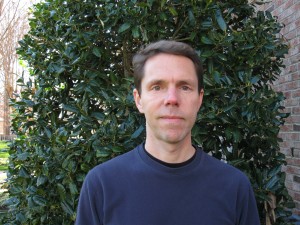 Stephen Sutton
LPC
Address:
4106 Arckelton Dr.
Raleigh, NC 27612
---
For over 14 years, I have gained experience as a professional counselor serving adults, children and families for a broad range of personal issues in an array of environments, and I now use this experience to provide individual, family and couples therapy in the comfort and privacy of my home. During your sessions with me, you can expect to be offered support, insight and guidance with a balance of practical and intuitive skills. I seek to shape my services in response to the particular individuality, expressed needs and defined goals of each client I am working with at the time. Areas/issues I commonly help with generally include self-growth, consultation and strategies, relationships, personal healing, parenting skills, independent self-esteem, healthy life boundaries, lifestyle and various aspects of communication. Understanding, acceptance, fulfillment, confidence, resolution and peace are just some of the core personal aspects that you may attain as we progress in our interaction. In the process, your potential and strengths can also be identified and better utilized for your ultimate benefit.
From my professional training, work experiences and personal interests, I have developed a diverse way of helping that can range from realistic to spiritual, depending on your identified needs. One of the most significant and powerful experiences I often find myself helping my clients with is in creating a comfortably healing and trusting relationship with themselves that allows them to better know and be their truest Self with more clarity, benefiting many other areas of their lives. This can also help in finding meaning and purpose in the increasingly confusing and challenging changes of today's transforming world/reality. Having long had special interests in human potential and consciousness, I aim for you to become skilled, empowered and enlightened."
Counselor Interview Questions:
What made you want to become a therapist?
I became a therapist because I had reached a point in my own personal growth where I wanted to choose a purpose with the most fulfilling meaning possible for me in my deepening relationship with life. Doing therapy has given me this through the direct interactive experience of helping others likewise find what is most fulfilling for themselves. True health and growth inside oneself effects their world and the world in general like nothing else. My work with others helps me feel like I am interacting with life in both a noticeably practical and truly spiritual way.
What type of clients do you most enjoy working with?
For me, it's
more of a question of what clients I would not enjoy working with, and the simplest answer would be those who do not genuinely choose to participate in therapy. The inner attitude and choice to do therapy, above and beyond the actual process, hugely influences the outcome, often before it even formally starts but sometimes afterward as well. Much of the "work" clients expect they might be doing in therapy involves the choice to even be there--to try.
What's do you like most about working with clients?
Experiencing their persistence in learning to trust themselves, especially if they start out seemingly lost and hopeless. This is a powerful thing to even witness and feel, every time.
Why do people get stuck? How do you help clients get unstuck?
Fundamentally, I find that many people get ''stuck'' from the difficulty in adequately accepting and valuing their true Self in the present (spiritually, mentally, emotionally, behaviorally). It is a most challenging, yet empowering, level of experience to look at. Many people get stuck by attaching themselves to unfulfilling beliefs, feelings, people and things that they strongly identify with, consciously or not, that reflect self-promotion and/or self-rejection. I help people in this type of situation to see how they can more consciously choose how to be in their lives from greater awareness of and interaction with their true Self. They form or renew a relationship with their Self. This helps them find out more what they really want and accept who they really are in the present. It also instills trust in themselves that is more lasting.
What do you know now that you didn't know when you first started your career as a counselor/therapist?
That simple trust between my clients and myself in the therapy relationship would be just as essential and powerful as it was in the beginning.
What is one thing that you try to teach every client?
Self-acceptance and Self-value, in the present.
How many sessions do most clients spend in counseling with you?
It varies. I have short-term, mid-term and long-term as well as returning clients.
How long does it usually take for a client to begin to experience change?
Usually in the first or second session. Committed long-term issues/clients can involve more gradual change.
What should clients expect during their first counseling session with you?
Usually some self-paced review of their presenting issues, initial processing and discussion and then our mutual clarification of their therapy goals.
What advice would you give to a client trying to choose a therapist?
Take your time, talk to several therapist candidates and trust your intuition.
How do your clients know if counseling is working?
When they feel that their goals are independently experienced and consistently maintained when we discuss progress.
What can a client do to prepare for his/her first counseling appointment?
Personally, they might want to review what they are experiencing and they want out of the session. Otherwise, my intake process is simple and short. They could also contact me with any questions.
Helps with...
Anxiety
Personal Growth
Self-Esteem
Grief/Loss
Life Transitions
Couples Issues
Infidelity/Affair
Relationship Conflict
Divorce/Separation
Divorce Recovery
Codependency
Alcohol Abuse
Anger Management
Parenting
Adolescents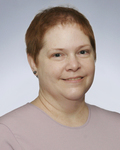 Betsy Pedersen
PhD, MSW
Address:
1502 West NC HWY 54 Suite 603
Durham, NC 27707
---
Hi! I'm Dr. Betsy Pedersen. I have been providing mental health services to adults for 35+ years with a caring, nonjudgmental style. I enjoy working with adults and seniors . My areas of speciality include treatment of anxiety, depression, life transitions, women's issues, crisis intervention, & co-management of medical conditions with health care providers. I am trained in Cognitive Behavioral Therapy (CBT) and other methods. Please call or email with any questions or concerns you may have. We will make a plan to work together for your benefit.
I have worked in outpatient mental health clinics, crisis settings, emergency rooms, and medical settings with short and long term mentally ill persons and their families.I taught and provided direct care for 20+ years at the UNC School of Medicine in both Psychiatry and Family Medicine.
Helps with...
Anxiety
Grief
Relationship Issues
Self Esteem
Women's Issues
Mental Health
Elderly Persons Disorders
Mood Disorders
Payment Options...
Cash/ Self Pay
BCBS Blue Value
BlueCross and BlueShield
Cigna
Empire BlueCross
Medicare
Medicare Supplemental Plans