Meet our Providers
CJ Leach
LPC, NCC, MS
Address:
7330 Chapel Hill Road Suite 206
Raleigh, NC 27607
---
Being human is difficult. Things in life go wrong, opportunities are missed, issues come up, and time moves on. If you find those things to not be true, then counseling is probably not for you. If they are true for you, then consider that it is okay for these things to be true and okay, because they have lead you to now when you are ready to do something about them and utilize that experience for your benefit. If you want control over your life, to make progress, live with intention, then I would like to work with you. I believe that you are ready to make your life into something better and I believe I can help. My name is CJ and I maximize time, address issues, and utilizing opportunities by meeting you where you are at in life, applying my 6 years of knowledge as a therapist, my 16 years of experience in business, and my education and degrees in Business Management and Psychology to help you thrive. If you are ready, I look forward to working with you.
What made you want to become a therapist?
I was diagnosed with ADD by my 2nd grade teacher. I was put into a class with other kids who had other mental disabilities and had to start taking medication. Some of my teachers took that as a sign that I was a hopeless cause and gave up on me. Other teachers were really encouraging, but I was lost in the crowd. One thing that I always heard was "CJ has a lot of potential, but…" and I always wondered why no one helped me capitalize on the potential they saw in me. My mom was a management professor and she helped me organize my life, which really helped; however, the result was that I worked really hard to be like everyone else, so I worked three times as hard just to be "normal." Through all that work, I made it to college where I had a psychology professor who in the first week of class explained how the brain works and I never had to struggle with learning again. At the same time, I had a set of business management professors who taught me how to make progress practical and how to maximize resources and capitalize opportunity. Business theory favors doing things different and finding better ways to unlock potential. I quickly saw the overlap in the fields and recognized my past mistakes and how I could move forward better. After being in the business world, I decided to put purpose to my past struggles and become a therapist to help other people find better ways to succeed, address issues, build relationships, and take action to live better. I am still in the business world and do therapy on the side. Since I am not dependent on my income as a therapist, I can be very authentic and genuine. I also practice what the research finds and I continuously work to make personal progress every day in some small way. I am still improving and appreciate the progress, both in my clients and in myself.
What type of clients do you most enjoy working with?
Counseling starts with clients just feeling heard, so clients that want to start there. Counseling is time that is all about one person and their life. Learning about how similar and different we are and then opening up options. Sometimes the options are to just sit with the situation or be more aware. I enjoy working with clients who want to be in a better place and want a better life, but it is always an honor to be invited into this open place their life. I find it easier to work with clients who like learning about life and themselves, who can reflect on their life and share, and be open to living intentionally. One of the biggest predictors of success in counseling is if a client gets along with their therapist (likes them), so I strongly encourage clients to get to know me before working with me, which I make possible with some videos and personal avatars on my website and by making myself available. Clients who want to take those steps are the type of clients I enjoy working with and the rest is unique and special.
What do you like most about working with clients?
My favorite part about working with clients is seeing them realize the path to progress. We call this moment an epiphany. Of course, I like the time when clients make progress, but when people feel hope and see options when there was none before makes for an amazing moment
Why do people get stuck? How do you help clients get unstuck?
People get stuck because of a number of reasons, but the biggest reason is bad cognitions or thoughts. We pick up these bad thoughts throughout our lives, maybe from parents, friends, media, or entertainment, but we accept that they are true and then they hold us back. The best way to get unstuck is to realize a different way is possible. A good way of breaking a pattern of getting these faulty thoughts is to understand how you pick them up, which we do through analysis and then develop better boundaries and filters for these thoughts. One of the aspects that makes me different from other therapists is that I have a business management background, so I try to get people unstuck through both awareness and systems. Systems are ways of setting yourself up for success by factoring in that you are human and then seeing your strengths, weaknesses, opportunities, and threats to success and then building a structure to make realistic progress. In the business world, we call that SWOT and in counseling we call that structure. This takes some pressure off the client to be fully responsible for getting "unstuck" and puts pressure on changing the environment and routine to aid in progress for forward motion.
Can you tell me about a difficult client/case? What were the challenges and how were you able to help your client?
I use to work with bi-polar clients (sometimes called manic depression) and they were very difficult to work with since they did not stick with the changes we made. The reality was no matter how hard I worked, the progress we made was just to keep them at a functional level. I realized that the best use of my time was on people who are committed to change. The way I helped those clients was by admitting that my skills resided in a different area of counseling, such as anxiety, depression, family dynamics, and others and letting other professionals in the field who work with bi-polar clients better do their work. No one is perfect, no one can be the best at everything, we move forward as a community doing our best in the areas we are passionate about that helps all of society from our different angles. The challenge is in admitting to ourselves that we cannot fix everything and letting go and trusting others to do what we cannot. Think about all of the things we try to control, but are not in our control and the cost our struggles have on our lives and the greater harm that it creates when we cannot come to terms with our limits. For that, I am forever grateful for the struggle I have had with bi-polar clients in the past, because I know what I am good at and I work to make great strides with clients of other issues.
What's the best part of your day?
I have multiple times in my day that are great. I wake up and spend quality time with my son. I come home in the evening and spend quality time with my wife. I spend quality time with my friends and family throughout the month. Those are great parts of my life, but just like the bad things that happen in life that we can never predict, the best parts of life we can never predict either. I try my best to set up my life to have more good parts then bad and actively work to have great moments in life that I truly appreciate. I never know what is going to be the best part of my day, so every day is unique and unknown in a way, but will have good and bad parts by the end of that day.
Do you use any specific counseling method or philosophy?
I am psychodynamic in my view, but I recognize the practical nature of the other schools of thought and I am active in using those perspectives in counseling. I try to meet the client where they are at and how they saw their counseling experience being productive. I think that people imagine counseling working before they start and meeting that expectation is my job in terms of figuring out the method and philosophy that the client envisioned working for them. If they do not know what would work for them, I usually let them know about the different approaches, philosophies, means and methods of making progress. This information gives clients a choice and an awareness that there are many ways to get to their goals. The reality is, the client is my boss. I may see their situation in a specific way, but that view may or may not help the situation. What is important is the clients views and how they are willing to be helped and heard. In that way, I considering my counseling method and philosophy to be the "practical" one. As my past supervisor use to say "it is not important if the lightbulb goes off in your head, the trick is having it go off in your client's head."
What do you know now that you didn't know when you first started your career as a counselor/therapist?
When I first started as a therapist, I was more idealistic then I am now. I assumed that people wanted to make progress in their life. I learned that, people do not always want to make progress. Sometimes people just want to be heard and not feel alone. Most people are not in a place of change. At the same time, people fear judgement and are not going to say "my situation is bad, but I am not ready to change," because they feel like they are supposed to say they want to change. Then when a therapist pushes for change, they leave. Coming in and talking about the situation is a big step. I know now that just that step is important. It is good to have that time where we just gain awareness, normalize, empathize, and sit with the situation. If we do not do that, we may take a step, but it may be a step off a cliff. I love progress, but I have redefined progress over my career as a therapist. I have to remind myself that new definition and remember my time (my own personal experiences) in those situations.
What is one thing that you try to teach every client?
If there was one thought or concept I felt that every person on this planet needs, it is progress over perfection. I remember hearing that "no one needs to defeat you if you defeat yourself first" and that stuck with me. I held myself back so many times in life by setting such high expectation that I did not act or talked myself out of achievement by putting my dream out of reach. As long as we try, and trying could look like thinking or planning or just living, in a direction that we feel should be, we will go in that direction. A 1% step in a direction every day may seem really small, but that is a 365% growth rate a year. Investing in yourself and change is better than investing in the stock market so many times over. The trick is acknowledging that tomorrow can be better than today in any way that you define it and then making your life slightly better. There is no perfect. There is no grade A or 100. The sky is not the limit and their never will be a limit, if we do not limit ourselves. Perfection is a limit, because it acts like a limit, but is only a limit that stops us from trying and hides that any destination is only a series of steps and every step is small, practical, and within our reach. It is not the achievement that is a measure of a person, but the pursuit that is the measure of our character and purpose, both as an individual and a society.
What type of clients do you work best with?
The type of client I work best with is the type of client that will work with me. One of my core values is the concept of genuine nature (clients who are honest to the best of their ability). People sometimes make progress because they feel accountable to me, even though I am only a mirror for my clients, so they are only accountable to themselves. I appreciate their struggle and recognize that if I were in their shoes I would do the same as them given their history and exposure to elements of life. Clients who are open about their struggles and how they would like to move forward and any concerns that they have work well with me because they can stick with their direction. If someone is not honest with themselves or me, often they achieve their stated goals, which is not where they wanted to truly be. If a client is afraid of rejection, sometimes they will give me false things to work on to see if I will accept them. They test me and we work on the test. As long as they are not a danger to themselves or others, we work until they come to trust in me and themselves. A client in pursuit of that path works best with me. I can work with others who are not on that path, but I work best with people who are on that path.
How many sessions do most clients spend in counseling with you?
Since I work with so many different types of issues, the number of sessions varies. My overall average is 7 sessions, but people with specific needs like career counseling, family structure issues, psychoeducational needs usually spend closer to 3 or 4 sessions to set up a better structure for progress in their lives. If the issue is depression, that generally gets closer to 12 sessions, since it takes closer to 3 months to turn depression around. These are my general statistics and the averages and results may vary based on situation and client motivation. I can also adjust the number of sessions based on someone's budget by reducing the number of sessions and giving more direction between sessions (homework). When it comes to young adults and children, the number of sessions goes up, because they usually deal with one issues at a time and the parents are the parties reporting the issues. This means that parents are motivated for change, not the client, which results in slower progress. I do have clients who like to check in with me and have been with me for years, but my goal is make clients very independent and not be reliant on a therapist.
How long does it usually take for a client to begin to experience change?
The pace of change is dependent on the client. It is hard to gauge how fast a client wants to move through an issue to reach results. Sometimes it is important to sit with an issue to gain awareness of what led to the situation, how to get out, and where to go from where the client stands presently. I can push hard and fast if a client wants rapid change, but that varies based on where the client is at in the change process and the resources they have to get the change they want. I cannot make promises on progress, because progress is based on the team we form and the follow-through the client shows outside of counseling.
How might you counsel a client who is struggling during a divorce or breakup?
Heartbreak is part of being human. If we are living right, we will experience loss. I counsel with empathy to get around the irony that during these common losses we feel so alone. The reality is that clichés are sometimes the best ways of handling an issue. We can take one day at a time and there are more options out there, but clients may not want to hear that right after the loss. As a therapist, I am not burdened by my client's pain. I am not collateral to the loss (a friend of both parties in the separation), so I can be there as one objective human can be there for another like I would have wanted others to be there for me and sometime have in my own personal losses. Once past the immediate pains of the loss, we build on the loss to put purpose to the pain and build a stronger person who has learned and knows what they want moving forward.
How might you counsel a client who is experiencing social anxiety?
Social anxiety feeds in on itself. Our brain has a point to anxiety in that anxiety is meant to keep us alive. Every day that we are kept alive, our anxiety is reinforced by the actions we took that day. We fear crowds because of strangers and the natural threat that others present and lack of control that people introduce. Understanding the purpose of anxiety means that you can manipulate its purpose through psychoeducation, awareness, and facing fears together. We test the bounds of our fears, teach our anxiety to fade, reframe and focus our anxiety to bring us happiness and progress. The common methods are mindfulness, REBT, CBT, and exposure. Dealing with anxiety is about small steps and awareness as we work together to make a better life.
How might you counsel a client who is experiencing clinical depression?
There are a few sources of depression, so the beginning of counseling needs to focus on assessment. The main two types that have a high prevalence (common cause) on depressive mood are depression by proxy and depression by structure. Depression by proxy is where the life of the client is entangled with the life and issues of others and the client goes through stages of anxiety and eventually becomes depressed due to lack of control and helplessness over the life and problems others. The client is not living the life of the people they are concerned about, so they really have no control over the problems of those individuals. I use CBT to address this through awareness and then use techniques to build boundaries to simplify the client's life and help them move forward with better control of issues they can control. Depression by structure means that the person's brain does not produce enough of the neurochemicals necessary to feel "normal." The result is that the person is naturally depressed and cannot experience appropriate levels of functioning and joy due to their brains structure. I would work to address the brain structure through psychoeducation and life balance to mitigate the structural issues. I also collaborate with psychiatrist and physicians to monitor antidepressants to make sure clients stay on track and make adjustments when necessary. We also work to know limits and self-care through mindfulness. For clients who are willing to work with me and want to go deeper, I will use psychodynamic techniques to go back in their personal and family history to get a deeper understanding of their present condition to try to change the structure if possible.
How might you counsel a client with an eating disorder?
I work with eating disorders, but usually in a secondary fashion. There are many contributing causes to eating disorders, so if you have the means to get a specialist in that area, I would highly recommend that option. The best strategy is a team of professionals in the realm of nutrition, counseling, medication, and possibly others. The contributing elements of eating disorder are control, anxiety, social pressure, sensation, and perception, which is why a team is a best practice approach. The way I work with eating disorders is to come up with strategies for directing the need for control and managing anxiety. The area of perception and social pressure is something I would recommend to another therapist who specializes in eating disorders who can coordinate the other resources.
How might you counsel a client who is experiencing shame and guilt?
When counseling a client who experiencing shame and guilt, I tend to lean toward cogitative treatment modalities to explore why the client feels the shame and guilt. I then explore the situation that lead to the shame and guilt persisting. I work to reconcile what the client learned from the situation causing the feelings and maybe how they can improve their life after learning from the situation using methods like narrative therapy. I also work to normalize the feelings when the client is experiences something normal, but feels inappropriate guilt for something they are unaware is actually very normal. I also work to see if the client is experiencing shame or guilt due to the influence of others as a means of control and manipulation (i.e. point keeping in a relationship).
How might you counsel a client who is battling addiction?
I feel that addiction is a form of escapism from other psychological issues. We call one disorder happening when another disorder "comorbid," which means that the conditions feed off of each other. I try to assess the situation to find the core cause and come up with a strategy of what should be addressed first in the most productive way to stop the negative cycle. When I have a client who has an active addiction, I use motivational interviewing to figure out where the client is in the change process. I work from where the client is in their addiction to guide and motivate them to a better place in steady steps. I accept that addiction requires a progress over perfection mindset, so I try to take a Person-Centered approach to progress to support the client to progress. People who are not ready to change when it comes to addiction, but are coming to counseling out of obligation toward someone else who is making them come is a waste of time and money in my opinion. I recommend counseling for those around the person struggling with addiction as to make sure that they have a strategy for not enabling the situation. Taking away support for the addiction will encourage the person with the addiction to get to a change state. The processes of getting to a change state is not easy for those around the person with addiction and is rife with manipulation and threats, so I highly recommend counseling for those around the person with addiction to be prepared. When a client does not have an active addiction, I work with them to explore what led to the past addiction and how to set up their life for success moving forward.
How might you counsel a client who is struggling with feelings of loneliness and isolation?
When working on loneliness and isolation issues, I take a person-centered approach and mainly focus on empathy. Loneliness and isolation can happen even when surrounded by other people. Being alone or feeling alone, even when not, stems from not connecting to others or feeling like one cannot be understood and is therefore isolated. Working to make a connection is the first step. The next steps usually involve helping the client find ways to connect to others in their life or build new relationships with people willing to connect. This usually brings us into issues of fear of vulnerability and family of origin issues. We explore these more through psychodynamic approaches and reflect with some cognitive behavioral techniques to address negative cognitions that are feeding into the isolation. For many people, this takes us into reflecting on their past adolescents and puberty when social acceptance and conformity change how we see ourselves and increase fears of letting others know who we truly are as a person in group. This part of our life and the shifts in identity sometime result in us not feeling connected and we find ourselves isolated out of fear of rejection. In counseling, we build on our environment in counseling for support, address the fear, take some calculated steps to connect with others, and move to make friend and build relationships. As a client's therapist, I use unconditional acceptance and an advocacy stance.
What is one thing you've learned from a client?
As a guy, I was raised with many stereotypical conceptions of what makes a man. I changed those beliefs some on my own through analysis and awareness, but there were some false beliefs that I still accepted. One of the main things I accepted was that women only wanted to be with men who were physically capable of making them happy. There are jokes like "it is not the size of the boat, but the motion of the ocean," that my friends would say, but I never really believed that idea. I think like most men who never talk about sexual issues or realities, I assumed that women were as shallow as men in what they found desirable physically. However, I learned from a client that was considerably above standard in terms of physical attractiveness that she only wanted to be with a man who loved her and accepted her. After being in many abusive relationships, she started counseling and started dating a gentleman who appreciated her. I was very happy for my client and her progress. After seeing pictures of the guy, I saw that he was not nearly as attractive as my client. I thought that might cause some problems down the line, but I was happy that my client was happen in the present. After some issues started to come up in the relationship, my client revealed that her boyfriend was sexually disabled and may never be able to make her physically happen. I feared the worst for this relationship due to my past beliefs engrained from when I was a young man, but to my surprise and vast underestimation of my client, she completely accepted him. She redefined what a man is and single handedly changed societal notions of masculinity. She defined what a good man was for her and why she did not care about her boyfriend's disability and how happy she was that they could move forward in a relationship. Her definition of a man was deep and meaningful and I was very proud to have her as a client and hear her perspective. She was still very happy in that relationship last I checked and I learned that the pressures on men and masculinity are widely unaddressed, uninformed, and probably holding many men back from leading fulfilling lives out of insecurity. I am very thankful to that client for sharing and opening my eyes to my faulty thinking.
What is one thing that surprised you when you began your career as a therapist?
When I first became a therapist, I was surprised by the burnout of therapists. There is a difficulty in listening to and being open to others problems in how it shifts a therapist's way of relating to others. This may not be true for all therapists and I do not represent all therapists, but in my experience with other therapists and with my time in the profession I have learned that the profession is socially isolating. I want to be really clear that it is a privilege to have clients trust me as their therapist and it is wonderful to work together. My clients are not a burden on me and that is not the weight that I am trying to explain. The counseling process and environment is really a special place, but therapists cannot go home and share what they have heard. They are secret keepers and with that role come a weird perspective that was surprising to discover. I would come to learn after my first year in the profession, the reason why therapists are often burnt out is because it is isolating to hear reality and sincerity from clients and then return to normal life where everyone walks around with a mask and talk about social niceties that lack depth. The brain has to wrestle with what is real and that is draining. This is why it is so important for therapists to have self-care, have exposure to reality, and do a great deal of reflection, otherwise they will oversimplify the change process for clients, or see problems everywhere. I still work in the business world in multiple facets and I try to stay connected to the world to keep me balanced. I also work on boundaries continuously to be able to isolate a conversation to the context. I have to work to shift from a conversation about loss, death, and suicide in counseling and still laugh at the gas station attendant's jokes about the weather and traffic, because both are valid connections.
What should clients expect during their first counseling session with you?
Clients should expect in our first counseling session to be asked a good number of questions about their life. My client is my boss and my job is to get them to a better place, so I need to know who they are and what is going on that brought them to counseling. It would also be very beneficial if the client did research about me before meeting with me as to know who I am and be somewhat comfortable in talking with me. A big part of the first session is building rapport. The more a client knows about me and wants to work with me, the faster we can make progress and build a healthy environment. Clients having an idea of what they want from counseling would also be very beneficial as well. None of the above is necessary to have when coming to counseling because we will work to figure those things out in the first session, but expect that these elements are the direction we will work in during the first session.
What would you say to a client who was nervous about his or her first session?
This may surprise you, but I am nervous to meet clients during my first session with them. To any client who is nervous about the first time meeting me or the first time doing anything, you are going to be nervous. Unlike many things that you have to do in life for the first time, with counseling, you are in charge. You as my client are my boss. I will stand with you, no matter where you stand. I will be your cheerleader (all be it not a pretty one). I will believe in you. I will be there to help and to listen. I will be there to advocate for you. I will be there to accept you for who you are and work with you to get to who you want to be. Once you meet me, believe me, and allow yourself to trust me, know that both of us will be happy to meet, comfortable to talk, and work together to face other firsts in your life.
What advice would you give to a client trying to choose a therapist?
The best advice I can give to someone trying to find a therapist is, do your research or take your time shopping for a therapist. The best predictor for positive progress in counseling is if you like your therapist. I have tried to make getting to know me as easy as possible, by being thorough in my perspectives in text and on my profile on my website. I have videos of myself talking about different elements that are regular questions about counseling or things that may be beneficial to know. I also make myself available for questions before setting up an initial session. I also work to make sure we are a good fit before moving forward and I may refer people who are better served by some other local practitioner. Your life is important and how you move forward needs to be on your terms with a therapist who will work well with you and your personality to meet your goals. I hope we can work together, but if I do not feel like a good match, feel free to reach out and I can try to give you some good referrals. You can also use sites like Thriveworks or Psychology Today to search as well and see the options out there.
How do your clients know if counseling is working?
In our initial session, we will usual work to set some goals and I will track them to make sure we are making progress. I will let you know if we are stalling out or if we are moving forward at a rapid rate. I check in with the client to see if their life is getting better, if they have clarity in what they need to do, or if they feel better. I want my clients to make progress. I encourage my clients to be honest with themselves. I work to connect my clients' feelings to the things that have been accomplished and the time it took them to do make those accomplishments. I may do some social comparison as well to help clients see their progress. One word of caution is for parents when it comes to progress is that they need to set really clear goals and expectations. In working with children, parents want their children to make a lot of progress and have no idea what that looks like. I had a mother yell at me for her son getting bad grades and questioned if counseling was doing anything, but the issue was that I had met the client only 2 times and the grades were from before we started meeting. When I brought this fact up to her, she did not want to hear it. Usually children have less motivation than adults and have less wealth of knowledge on how to address an issue, so may sit with it for longer before embracing change. The best way to move forward with children is to work on one goal at a time and track the progress with some concrete measures. I work with teachers and parents to develop these so they can see progress. I hold parents to those measures and request that they not move the "goal post." I want clients to see that counseling is working, but they have to want to see the positive and not just problems. There will always be problems, but progress is built on positive reinforcement of the steps forward. The best things in life are worked for a little every day.
Can clients become dependent on counseling?
I believe that clients can become dependent on counseling. I think it is the responsibility of the therapist to prevent dependency and encourage a beneficial relationship of trust and support within ethical bounds for the self-sufficiency of the client. I have never had a client become dependent on me as a therapist. I believe in the empowerment of my clients and I share that value with my clients. I have clients who check in with me a few times a year just to get perspective or realign their goals, which is wonderful and very preventative for future issues. I try to focus on life strategies instead individual problem solving. I am very honest with my clients about what to expect from counseling and if I felt that someone was becoming dependent, I would probably address the issue and if the issue persisted, I would refer them to another therapist.
What can a client do to prepare for his/her first counseling appointment?
There are functional and expectation preparations that should take place to prepare for counseling. Since I have a background in business, I think that it is important that someone know their means and find a therapist within their means. Counseling is a very effective preventative measure in terms of healthcare, because the cost of mental health consequences is extremely high and should be prevented. This means that if the situation starts to impact life quality at a high rate, do what you can to get into counseling and adjust to the cost later. Hospitalization or death is not something you want to risk. If the issues are not threatening those possible higher consequences, do the research to find a therapist that works within your budge, with your insurance, and with your time to make counseling convenient enough to stick with the process until the issue is addressed. I am always willing to work with a client's budget and issue by adjusting visitation rates, providing sliding scales, and accepting insurance. Prepare for your first session by knowing your means, finding a time that works well for you, talking with the therapist about budget options, and talk with your insurance company about what is covered. Expectations can hurt progress if we have false beliefs how counseling works. To the best of clients' ability, they should come in with an open mind, present the objective of counseling to the therapist, and then get the therapist's assessment of what it would look like to address the issue.
When working with couples, what is the most common challenge you see?
The most challenging aspect of working with couples is that half the time the couple is already broken up, just one person does not know it yet. Many times, a couple will come to counseling because one of the two parties want to say that they did everything that they could do to save the relationship, but the reality is that they are already gone. This is why couples counseling has a high failure rate at keeping a couple together. The other half do want to work and often we can work to keep the couple together if they want to stay together. The best couples counseling is in the beginning before people get married and with both people wanting to make the relationship as strong as possible. There are many challenges to couples counseling, but if people work on themselves and the relationship, it has the biggest returns on life quality.
When a relationship has experienced infidelity/adultery, does it ever recover?
A relationship can recover from infidelity, but it is extremely rare and takes a lot of work. The reality is that infidelity is a result of relationship issues that happened a long time ago. Infidelity can even happen due to personal issues that happened a long time ago and the result is that someone else outside the relationship is used to fill a gap or hole in who we are as a person due to that past. It is human nature to long for different people and be sexually attracted to different people, but self-control, empathy for others, and perspective usual counterbalance that innate drive to physically engage with others. Working with infidelity often requires addressing those gaps, filling them, and then setting ourselves up to be the person we want to be, which may be faithful, honest, and open with our partner. Some people come to the conclusion that they like having multiple partners and the other partner has to consider if that is the lifestyle that they want. Options like having an open relationship or setting different bounds for a relationship are possible, but that same natural drive for physical interaction with others is also responsible for emotional attachment, jealousy, and competition. Having an open relationship takes more work than a monogamous relationship. In working with couples to address infidelity, it is not just about addressing the affair and the hurt, but why it happened and what the relationship is going to look like moving forward. After infidelity happens, the two partners can never be on the same page, never know the same experience, and will always have that as part of the relationship story, but sometimes with a lot of work they can build a better relationship due to the poor situation fully falling apart and then rebuilding. If they want to rebuild, both parties need to truly and honestly want to rebuild. They may also need to face the possibility that they cannot rebuild. This is a risk that a person takes that requires a person to be vulnerable enough to give their relationship a chance based on reality and self-awareness and know that they still may not stay together.
When a couple attends counseling, how long does it take for the couple's relationship to experience improvement?
Couples counseling is tough, because twice as much ground needs to be covered in counseling, but the amount of time remains the same. The rate of progress then becomes dependent on where the individuals in the couple are at in terms of self-awareness, intention, openness, and rapport with the therapist. Usually observing change is immediate, because information comes out in counseling and it may be the first time the couple has truly talked in a while. This is progress, but is not observed as such by the couple, who tend to view it as a recapping of the same issues. If both individuals are open and honest in their sharing, the rate of progress is much faster. I cannot say that this is an improvement as much as an openness, because one person may want to leave and the other one wants to stay, which puts the idea of improvement into limbo. I usually try to get the individuals to go to individual counseling as well as couples counseling in those cases to help the couple be more effective in figuring out their path forward in couples counseling. Couples that have individuals that want the same thing, but do not know how to go about moving in those directions tend to make much faster progress with less effort. The benefit for the couple is that these discussions are regulated by the therapist and guided to some level of progress.
When counseling a couple, what's your goal for the first session?
When working with a couple in the first session, my goal is just to get an assessment of the situation. The individuals in the couple may not be completely open and honest during the first session because we are building rapport. My goal is to make sure that the individuals in the couple feel that I am going to help and that they can work with me to communicate and move forward, whatever that may look like.
Helps with...
Personal Specialties:
Time Management
Life Strategy Development
Existentialism (Personal Philosophy)
Life Purpose
Life Balance
Boundaries
Motivation
Learning and Learning Issues
ADD/ADHD
Adolescents
Anxiety
Grief and Loss
Men's Issues
Money and Finance
Parenting
Relationships
Self Esteem
Sleep issues
Other areas of Focus:
Addiction
Aging
Anger
Asperger's
Blended Family
Children
Codependency
Coping Skills
Couples
Dating
Dependency
Developmental Disorders
Divorce
Drug Abuse
Family Conflict
Fear
Phobias
Goal Setting
Bereavement
Impulsivity
Infertility
Infidelity
Internet Addiction
Life Coaching
OCD
Pregnancy
Self-Harm
Sex Therapy
Sexual Issues
Single Life
Social Anxiety
Sports
Stress
Trauma and PTSD
Under Achievement
Video Game Addiction
Weight Management
Women's Issues
Workaholics
Payment Options...
Cash/ Self Pay
Blue Cross Blue Shield
Anthem
Medco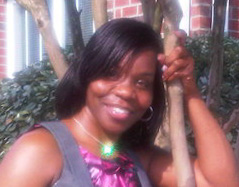 De'Lisa Hill
MA, LPC, NCC, BCPC, TCMHC
Address:
4819 Emperor Blvd Suite 400
Durham, North Carolina 27703
---
I work with individuals, couples, and families to provide therapy, counseling, consulting, and coaching services. I offer compassion, warmth, and objectivity to every client I see.
Clients in my office are accepted for who they are, and I give each person I see encouragement to grow in their self-awareness so they can thrive within their community. Creating a safe space where anyone can revive their soul (Emotions, Will, and Mind), I work together with my clients to rebuild or strengthen person, family, or social foundations, to put life's challenges into perspective, and to advance toward life goals. I particularly love working with adolescents, adults, and couples.
I blend Systems Counseling, Cognitive-Behavioral, Cognitive Restructuring, and Motivational Interviewing as a foundational approach of how I work with my clients. I offer Christian Counseling, Couples and Marriage Therapy, Life and Executive Coaching, and Consultation.
Each of my clients has the ability to overcome their life's difficulties. I am honored to be their facilitator within the therapeutic relationship. I challenge unhealthy thinking, give objective guidance, and offer support.
Age Groups Seen:
Helps with...
Adolescents
Aging
Anxiety
Coping Skills
Couples
Depression
Divorce
Domestic Violence
Family Conflict
Goal Setting
Grief/Loss/Bereavement
Infidelity
Life Coaching
Relationships
Self Esteem
Self Harm
Single Life
Spirituality
Stress
Trauma/PTSD
Women's Issues
Payment Options...
Cash/ Self Pay
Tricare
Military One Source/Beacon
Health Options
BCBS of NC
Aetna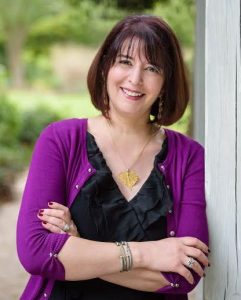 Leah Leynor
LMFTA, LMBT, CH, MA,
Address:
140 Preston Executive Drive, Suite 100L
Cary, NC 27513
---
I became a therapist because I wanted to make an impact on my community. Throughout my career, I have worked to maintain strong interpersonal relationships and help people achieve their goals. Prior to becoming a therapist, I worked in marketing and financial services in the World Trade Center. But, I knew I wanted to do more than help businesses make more money. So, I decided to change careers. That was one week before 9/11. That decision saved my life. It served as a horrifying reminder that life is short, too short to waste on a path that is not fulfilling your passions. Avoiding that tragic event allowed me to go on to pursue my true purpose in life: raising a family and becoming a therapist. Now in my private practice, I offer children, teens, families and individuals the compassionate, accepting support and guidance they need to create the confident, fulfilling lives they want.
Being parent of two boys who have ADHD led me to my work with kids and teens. I have also worked as a preschool teacher for many years. I know firsthand how challenging being a parent can be, and how painful it is to watch your child struggle. I also know from watching my kids and the children I work with flourish that with some guidance, education and skill building, it is possible for your child to succeed and for you all to form a closer bond within the family unit.
I also work with individual adults who are struggling with issues related to anxiety and depression. I know, both personally and professionally, there are times when we truly need guidance and support to clarify and overcome obstacles. My prior years of experience as a licensed massage and body work therapist taught me how deeply interconnected the mind and body are. Whatever you may be facing, my approach to therapy intends to heal your whole person – mind, body and spirit.
What made you want to become a therapist?
I wanted to help people to feel safe and comfortable while embracing their true selves. It is humbling to walk with someone on their life journey as they seek to not only understand themselves but improve their lives.
What type of clients do you most enjoy working with?
Clients that have an open mind set and are personally motivated for change. Also, clients who have a good sense of humor.
What do you like most about working with clients?
Watching someone grow and change. I too like hearing different viewpoints. There are times a client will say something I had not thought of before. Also, when a client has an "ah ha" moment, it is the most amazing moment to witness.
Why do people get stuck? How do you help clients get unstuck?
Often, I have found people get stuck to due fear or not knowing another way out of the issue. Getting someone unstuck depends on the individual client. Some work best with options presented or exploring different viewpoints while others move forward with a more directive approach.
Can you tell me about a difficult client/case? What were the challenges and how were you able to help your client?
I treated a minor child with special needs who had been through trauma. Due to the special needs diagnosis, it was challenging to communicate with the client in a "typical" fashion. By allowing the client to lead at their own pace, I was able to forge a comfortable and trusting therapeutic relationship with the client that allowed them to express themselves to the best of their ability.
What's the best part of your day?
When a client says "Thank you" or " That was helpful to me." It helps me know that we are moving towards reaching their personal goals.
Do you use any specific counseling method or philosophy?
No, I am eclectic. I adjust to my client's needs and personality.
What do you know now that you didn't know when you first started your career as a counselor/therapist?
How difficult it would be to not accept a gift from a client! For ethical reasons, I do not accept gifts from clients, however it is still an uncomfortable feeling to turn the gift down as I do not wish to hurt their feelings are injure the therapeutic relationship.
What is one thing that you try to teach every client?
That every client has inherent strengths that they can access to assist them with their issues/concerns. I also try to teach many of my client's relaxation skills.
What type of clients do you work best with?
I work best with clients who are open to thinking outside of the box. From experience, those are the clients that seem to find me anyway.
How many sessions do most clients spend in counseling with you?
That depends. Everyone is an individual and as such progress at different rates.
How long does it usually take for a client to begin to experience change?
Please see #11
How might you counsel a client who is struggling during a divorce or breakup?
It depends on the circumstances, however I strive to make the client feel comfortable and safe while taking a nonjudgmental stance to explore the client's feelings about their relationship and relationships with others in general.
How might you counsel a client who is experiencing social anxiety?
I would take a comprehensive assessment of the client's past and go from there. Since the client may not feel safe I would also strive to form a strong therapeutic relationship.
How might you counsel a client who is experiencing clinical depression?
First take a comprehensive clinical assessment and then make appropriate recommendations that may include a psychiatric evaluation/meds as deemed appropriate.
How might you counsel a client with an eating disorder?
First, I would assess the client's concerns and then work with them to find appropriate resources/referrals (based on their needs and situation) as I do not often treat eating disorders.
How might you counsel a client who is experiencing shame and guilt?
I work with the client to explore their feelings around shame and guilt as well as relational patterns that typically bring those feelings about. I will also normalize the client's feelings as guilt and shame may be felt by many individuals from time to time.
How might you counsel a client who is battling addiction?
First, I would assess the client for their current addiction status, then I would refer them to an appropriate resource as I do not typically treat addictions (ie. alcohol or substance abuse).
How might you counsel a client who is struggling with feelings of loneliness and isolation?
I collaborate with the client on times when they may not have felt lonely or isolated. I then discuss with the client how applicable those situations are now and/or if they can be recreated or revisited. I also will assess the client for symptoms of anxiety and depression as potential contributing factors in addition to frequency and duration of symptoms.
What is one thing you've learned from a client?
That one can dramatically change their lives if they are motivated and persist while faced with almost impossible circumstances.
What is one thing that surprised you when you began your career as a therapist?
The stigma that is sometimes associated with mental health.
What should clients expect during their first counseling session with you?
An intake session as well as an exploration of their concerns and goals. Also, a collaboration on how we may best work together.
What would you say to a client who was nervous about his or her first session?
It's normal to be nervous, most people are uncertain about sharing intimate details of their lives with someone they do not know well. I also let thank them for sharing their story with me.
What advice would you give to a client trying to choose a therapist?
Look for someone who you feel comfortable with and who creates a safe and non judgmental experience.
How do your clients know if counseling is working?
They are able to recognize a change or that they have different viewpoint than before.
Can clients become dependent on counseling?
Yes. I believe they can. It is up to the therapist to point out gently when that may be happening
What can a client do to prepare for his/her first counseling appointment?
Complete their intake paperwork from my website and request their free 30 min consultation with me via in person or phone if that would be helpful.
When working with couples, what is the most common challenge you see?
Couples have a tendency to interrupt each other and eye roll. This does not allow for either party to be respected or heard.
When a relationship has experienced infidelity/adultery, does it ever recover?
It can yes, however this depends on the individuals involved. Some couples will recover some will not.
When a couple attends counseling, how long does it take for the couple's relationship to experience improvement?
It depends on the individuals involved in the relationship and their motivation and commitment to change.
When counseling a couple, what's your goal for the first session?
Assess their presenting concerns, but also assess how they interact with one another. What they say and what is observed is sometimes different.
Age Groups Seen:
Helps with...
ADHD / ADD
Adolescents
Aging
Anxiety
Asperger's
Blended Family
Careers
Children
Chronic Pain
Codependency
Coping Skills
Couples
Dating
Depression
Divorce
Family Conflict
Goal Setting
Grief / Loss
Impulsivity
Infertility
Infidelity / Affair
Life Coaching
Parenting
Pregnancy
Relationships
Self Esteem
Social Anxiety
Spirituality
Trauma / PTSD
Women's Issues
Workaholism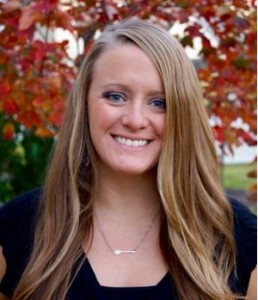 Terri Lankford
LPC, NCC, LCAS
Address:
5920 South Miami Blvd. Suite 102
Morrisville, NC 27560
---
Terri has always put a strong emphasis in her practice of overall wellness of mind & body which she has found to be a great fit with the holistic approach that often meets today's client's needs. Terri's approach to therapy is to create a partnership with the client where they can interact in a nonjudgmental environment and feel safe, as well as supported, while working to improve understanding, communication, and overall quality of life. Terri understands that not only can day to day life sometimes feel like it's getting the best of us, but also that it can be difficult to take the steps to make changes in our lives. She would like to help others take more control of their life experiences, feel more confident and free, and truly live their lives. Terri understands that no two people are the same and uses a combination of various therapy models, as well as fitness and lifestyle solutions, to help others strive improve their daily routine, problem solve, and to uncover and obtain their true desires. Terri believes that anyone has control over their own lives and knows themselves best, but would like to assist in providing others with the tools and skills to feel more freedom, increase motivation, be inspired, and take care of themselves. Terri's goal is to help others overcome negativity, increase positive communication, and acknowledge & overcome their fears to get out of that "stuck" feeling we sometimes experience in our own minds, in our lives, and in our relationships with others. Terri looks forward to the opportunity to do so and finds it a privilege to be welcomed into those lives that she can assist.
Helps with...
Anxiety
Personal Growth
Self-Esteem
Grief/Loss
Life Transitions
Couples Issues
Infidelity/Affair
Relationship Conflict
Divorce/Separation
Divorce Recovery
Codependency
Substance Abuse
Anger Management
Parenting
Adolescents
Depression
Family Conflict
Life Coaching
Nutrition
Single Life
Stress
Weight Management
Women's Issues
Payment Options...
Out of Network Insurance
BlueCross and BlueShield
American Express
Discover
Mastercard
Visa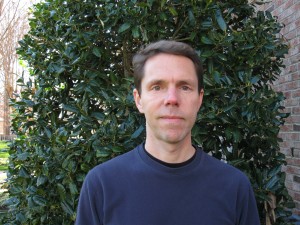 Stephen Sutton
LPC
Address:
4106 Arckelton Dr.
Raleigh, NC 27612
---
For over 14 years, I have gained experience as a professional counselor serving adults, children and families for a broad range of personal issues in an array of environments, and I now use this experience to provide individual, family and couples therapy in the comfort and privacy of my home. During your sessions with me, you can expect to be offered support, insight and guidance with a balance of practical and intuitive skills. I seek to shape my services in response to the particular individuality, expressed needs and defined goals of each client I am working with at the time. Areas/issues I commonly help with generally include self-growth, consultation and strategies, relationships, personal healing, parenting skills, independent self-esteem, healthy life boundaries, lifestyle and various aspects of communication. Understanding, acceptance, fulfillment, confidence, resolution and peace are just some of the core personal aspects that you may attain as we progress in our interaction. In the process, your potential and strengths can also be identified and better utilized for your ultimate benefit.
From my professional training, work experiences and personal interests, I have developed a diverse way of helping that can range from realistic to spiritual, depending on your identified needs. One of the most significant and powerful experiences I often find myself helping my clients with is in creating a comfortably healing and trusting relationship with themselves that allows them to better know and be their truest Self with more clarity, benefiting many other areas of their lives. This can also help in finding meaning and purpose in the increasingly confusing and challenging changes of today's transforming world/reality. Having long had special interests in human potential and consciousness, I aim for you to become skilled, empowered and enlightened."
Counselor Interview Questions:
What made you want to become a therapist?
I became a therapist because I had reached a point in my own personal growth where I wanted to choose a purpose with the most fulfilling meaning possible for me in my deepening relationship with life. Doing therapy has given me this through the direct interactive experience of helping others likewise find what is most fulfilling for themselves. True health and growth inside oneself effects their world and the world in general like nothing else. My work with others helps me feel like I am interacting with life in both a noticeably practical and truly spiritual way.
What type of clients do you most enjoy working with?
For me, it's
more of a question of what clients I would not enjoy working with, and the simplest answer would be those who do not genuinely choose to participate in therapy. The inner attitude and choice to do therapy, above and beyond the actual process, hugely influences the outcome, often before it even formally starts but sometimes afterward as well. Much of the "work" clients expect they might be doing in therapy involves the choice to even be there--to try.
What's do you like most about working with clients?
Experiencing their persistence in learning to trust themselves, especially if they start out seemingly lost and hopeless. This is a powerful thing to even witness and feel, every time.
Why do people get stuck? How do you help clients get unstuck?
Fundamentally, I find that many people get ''stuck'' from the difficulty in adequately accepting and valuing their true Self in the present (spiritually, mentally, emotionally, behaviorally). It is a most challenging, yet empowering, level of experience to look at. Many people get stuck by attaching themselves to unfulfilling beliefs, feelings, people and things that they strongly identify with, consciously or not, that reflect self-promotion and/or self-rejection. I help people in this type of situation to see how they can more consciously choose how to be in their lives from greater awareness of and interaction with their true Self. They form or renew a relationship with their Self. This helps them find out more what they really want and accept who they really are in the present. It also instills trust in themselves that is more lasting.
What do you know now that you didn't know when you first started your career as a counselor/therapist?
That simple trust between my clients and myself in the therapy relationship would be just as essential and powerful as it was in the beginning.
What is one thing that you try to teach every client?
Self-acceptance and Self-value, in the present.
How many sessions do most clients spend in counseling with you?
It varies. I have short-term, mid-term and long-term as well as returning clients.
How long does it usually take for a client to begin to experience change?
Usually in the first or second session. Committed long-term issues/clients can involve more gradual change.
What should clients expect during their first counseling session with you?
Usually some self-paced review of their presenting issues, initial processing and discussion and then our mutual clarification of their therapy goals.
What advice would you give to a client trying to choose a therapist?
Take your time, talk to several therapist candidates and trust your intuition.
How do your clients know if counseling is working?
When they feel that their goals are independently experienced and consistently maintained when we discuss progress.
What can a client do to prepare for his/her first counseling appointment?
Personally, they might want to review what they are experiencing and they want out of the session. Otherwise, my intake process is simple and short. They could also contact me with any questions.
Helps with...
Anxiety
Personal Growth
Self-Esteem
Grief/Loss
Life Transitions
Couples Issues
Infidelity/Affair
Relationship Conflict
Divorce/Separation
Divorce Recovery
Codependency
Alcohol Abuse
Anger Management
Parenting
Adolescents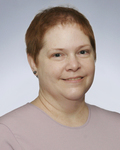 Betsy Pedersen
PhD, MSW
Address:
1502 West NC HWY 54 Suite 603
Durham, NC 27707
---
For nearly 40 years, I have provided caring, non-judgmental mental health services for adults. I love working with senior citizens and adults.
I treat clients who face depression, anxiety, women's issues, and life transitions. I also provide crisis intervention and co-manage medical condition with healthcare providers.
My work experience includes crisis and medical settings, outpatient mental health clinics, and short-term and long-term mentally ill emergency room patients. For over twenty years, I have provided care and taught at the University of North Carolina School of Medicine in psychiatry and family medicine.
I utilize Cognitive Behavioral Therapy and other appropriate methods, depending upon each client's needs.
Helps with...
Anxiety
Grief
Relationship Issues
Self Esteem
Women's Issues
Mental Health
Elderly Persons Disorders
Mood Disorders
Payment Options...
Cash/ Self Pay
BCBS Blue Value
BlueCross and BlueShield
Cigna
Empire BlueCross
Medicare
Medicare Supplemental Plans