Meet Our Counseling Staff: Knoxville Counselors
---
Nina D. Morgan, MS, LPC/MHSP
As a Licensed Professional Counselor, Mental Health Service Provider, Nina understands that, just like clothing, one size does not fit all. For the past 15 years she has been custom fitting her counseling to meet her client's unique and personal needs. Whether shifting mindsets, addressing thoughts and emotions, clarifying values, activating new behaviors, or helping clients rewrite the story of their lives, Nina is able and ready to help you move from suffering to success. She combines a high level of compassion, empathy, and active listening with a personal commitment to overall wellness and excellence that is contagious. Nina likewise believes firmly in the need to address the physical, mental, emotional, and spiritual areas of each client's total health and wellness to maximize her client's healing and growth.
Nina graduated from the University of Tennessee Knoxville with bachelor of arts in psychology, a master of science in mental health counseling, and a graduate certificate in Grief, Loss, and Trauma. Currently, she is in the final stages of completing her PhD in counselor education at the University of Tennessee. In addition, she is a nationally Certified Clinical Mental Health Counselor; and, a National Certified Counselor.
In the past, Nina provided individual, group, couples, and family counseling for clients with substance abuse and co-occurring mental health disorders in a residential setting as well as conducting alcohol, drug, and mental health assessments. With a proven set of diverse clinical experiences and skills, Nina is equipped to assist older adolescents and adults, couples, and families in achieving their counseling goals.
Nina is also a professional athlete, fitness coach, and has been exceedingly passionate about health and fitness for over 20 years. In addition to these pursuits, Nina's experience as a small business owner uniquely qualifies her to assist you as an executive and personal performance coach.
Mark S. Kryter, MSSW, LCSW
For over three decades, Mark has partnered with individuals, couples, and families on their journey toward happiness, self-understanding, and personal mastery as a Licensed Clinical Social Worker. While Mark draws from a deep and diverse well of experience and training, he approaches therapy primarily through an approach called Psychosocial Therapy which combines a clear vision of his clients' own experience of themselves and the world around them. By exploring the client's unique past, current struggles, and external stressors, the stage is set for positive change. Mark is also adept at applying Cognitive Behavioral Therapy and Family Systems Therapy to help you achieve your goals. While Mark assists people of all ages, as a seasoned therapist, he is especially able to address the needs and concerns of mature clients.
In the past, Mark has worked with children, adolescents, adults, and the elderly and in residential treatment settings, inpatient hospitals, outpatient clinics, drug rehab, nursing homes and hospice settings. Outside of his career as a therapist, Mark enjoys hiking, swimming, classic cars and gardening. He is also committed to lifelong learning and, on occasion, pushing his comfort level by taking on new challenges to further expand his own life experience.
Mark prides himself on being an excellent listener and has noticed that what is not said is every bit as important as what is said. He is continually honored to provide a space where clients are seen, understood, and not judged. Mark is not afraid to be himself in session and brings the added value of a long and full life with him in therapy. One of his greatest joys is witnessing a client's "aha" moments where things open up and healing begins. Your own "aha" moments are just around the corner and Mark looks forward to sharing them with you!
Clint A. Wheeler, MSSW, LCSW
Clint is a Licensed Clinical Social Worker and Cognitive Behavioral Therapist who approaches client goals within a holistic framework. Taking a practical approach to treatment that is both collaborative and integrative, Clint helps clients gain an understanding of their thoughts, emotions, and behaviors and the influences of family, friends, social settings, economic class, and environment so that they can choose better ways of thinking, feeling, and doing. Ever mindful of the importance of the therapeutic relationship, Clint would be honored to hear your unique story and experiences.
Clint graduated with his MS in Social Work from the University of Tennessee. In the past he has worked with adults, adolescents, couples, veterans, and geriatric populations in both outpatient and inpatient settings. Clint has a specific interest in working with individuals suffering from thought and mood disorders, recovering from traumatic experiences, or struggling with relationship difficulties.
Originally from West Tennessee, Clint grew up as a young man in Michigan. Since 2005 he has called Knoxville home and put down roots here in East Tennessee. Recently, he and his wife welcomed a baby girl into the world! Clint is a huge college football fan, and on Saturdays you will find him cheering passionately for the Vols (Go Big Orange!) and the Wolverines (Go Blue!). An avid reader, he is typically working to finish more than one book at a time and expanding his worldview to better empathize with clients.
Nicola J. Bone, MSW, LCSW
"May your choices reflect your hopes, not your fears."
- Nelson Mandela
Nicola is a licensed clinical social worker who has encouraged individuals in the pursuit of personal growth and healing for more than 20 years. Having worked in a variety of settings, including the District Attorney's Office in Atlanta, GA, Loudon County School systems, private practice, and most recently in hospice settings working alongside patients and families, Nicola has learned about the resilience of the human spirit - acknowledging that this resilience springs forth only after pain. Nicola has experience working with individuals, couples, and families who have wrestled with pain inflicted by trauma, chronic and/or life-threatening diseases, grief/loss, anxiety, depression and the slow perpetual build up of life stress.
Self-awareness and self-care are critical subjects not taught in school. The end result of this is that we often do not recognize the warning signs that the body conveys, going through life on auto pilot until we break down physically and emotionally. Because of this Nicola is passionate about helping people develop their own self-awareness skills and self-care strategies. She also recognizes that this dynamic is true within families and family systems and is equipped as a therapist to help both individual and family issues.
Don't give up hope if you have been dealt a life-changing diagnosis, find yourself in a life-altering situation, are exhausted with a chronic battle, or just feel a little out of sorts. Healing is within reach and Nicola welcomes you to take a step closer.
G. Lamont Douglas, MS, LPC/MHSP
Lamont is a calming presence with his clients and can adapt to help many different types of individuals discover, achieve, and celebrate their personal goals. His therapeutic style is person-centered with additional emphasis and training in trauma-focused therapies. His primary passion is working with children, teens, and their families to improve relationships and help them reach their shared goals. He also has significant experience working with young adults in college and career settings.
Lamont has more than 20 years of experience in outpatient and residential behavioral health treatment settings. He is a local Tennessean at heart, completing both his bachelor's and master's degrees right here in Knoxville at UT.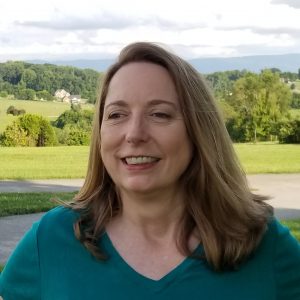 In network with:
Anthem
BCBS
Cigna
Humana
Humana Military/Tricare
Medicare
Optum
United Behavioral Health
United Healthcare
Karen Trotter, MSSW, EdS, LCSW
Employed in the mental health field for more than 20 years, Karen has worked in many settings with persons of all ages. She has experience helping clients with issues such as anxiety, depression, family and relationship challenges, grief/loss, post-traumatic stress, life transitions, developmental disabilities, and end of life issues. Her style is straightforward, and makes use of a combination of theory and technique. She selects her approach carefully to fit her clients' unique life experiences and needs.
Karen believes that people do not exist in isolation. Their feelings and behavior are strongly influenced by interactions with others and their environment. As people increase their understanding of their own personal power, they have greater ability to make positive choices in dealing with life's challenges and determining the best direction for their lives.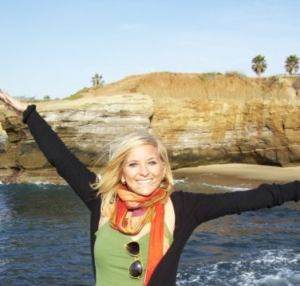 In network with:
Anthem
BCBS
Cigna
Humana
Humana Military/Tricare
Magellan
Medicare
Multiplan
Optum
United Behavioral Health
United Healthcare
Lindsey L. Chandler, MSW, LCSW
Lindsey Chandler is a licensed clinical social worker in the state of Tennessee. She received her education and training from East Tennessee State University. For the past six years she has been practicing psychotherapy in Bristol, Tennessee at a community mental health agency. Recently, she has returned to her roots in Knoxville, Tennessee. The majority of her experience has been working with adults of all ages that are seeking recovery from a wide variety of mental health concerns. She takes a holistic view of therapy, exploring all areas of life that affect the person and their environment.
During therapy sessions, Lindsey uses an assortment of evidence-based techniques relevant to the presenting problem. Lindsey has extensive experience working with domestic violence survivors, new parents, individuals struggling with chemical dependency, and family members affected by addiction. Lindsey understands that change can be intimidating. She is a firm believer in the saying "when the pain of staying the same becomes worse than the fear of change, we change." Thank you for considering Lindsey to be a part of your healing journey, and she looks forward to meeting you!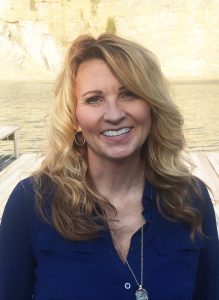 In network with:
American Behavioral
Anthem
BCBS
Cigna
Humana
Humana Military/Tricare
Magellan
Optum
United Behavioral Health
United Healthcare
Anne M. Little-Goss, MSSW, LCSW
For over 13 years Anne has had the privilege of providing therapy/coaching services to children, adolescents, and adults who have been negatively impacted by varying life circumstances. Anne is passionate about helping clients understand that a diagnosis does not define who they are, but only identifies the patterns they are struggling with. Anne believes "everyone has a story in which each chapter can create different needs and challenges". She adds, "Therapy/coaching provides a safe and confidential space to process and learn new coping strategies or to change the way we look at those challenges and needs".
Over the years Anne has worked with a multitude of issues including, but not limited to, depression, anxiety, trauma, grief and loss, personality, crisis prevention, anger management, and problems related to abuse and neglect. Anne has provided services to individuals, couples, groups, and families in both community and private practice, as well as inpatient and outpatient settings. Anne is dedicated to providing the best care possible, she uses various techniques such as; Cognitive Behavioral Therapy, Trauma-Focused Cognitive Behavioral Therapy, mindfulness, solution-focused, client-centered, and schema therapy.
Anne's approach to therapy is one of education and mindfulness. Providing education regarding diagnosis and therapeutic intervention is powerful, it decreases any mystery, therefore diminishing barriers and stigma.
Anne received her degree from the University of Tennessee, Knoxville and is licensed in both Tennessee and Florida. She has held positions as both a therapist and an administrator, but feels that her true passion is sharing her knowledge and expertise with the client, facilitating insight, and empowering the client to reach identified goals.
►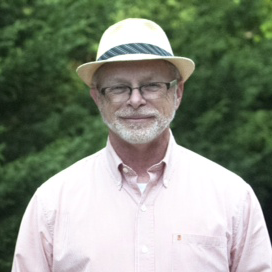 In network with:
Aetna
American Behavioral
Anthem
Beacon Health Options
BCBS
Cigna
Humana
Humana Military/Tricare
Magellan
Optum
United Behavioral Health
United Healthcare
K. Neal Hughes, MDiv, MA, LSPE
Mr. Neal Hughes has been a practicing psychotherapist since 1989, when he graduated with a master's degree in clinical psychology from East Tennessee State University. Prior to this he acquired a Bachelor of Arts in Religion from Asbury College (now Asbury University) and a M.Div. from Asbury Theological Seminary with a specialized curriculum in historical theology. He is a student of world religions and philosophy, and has an appreciation for different belief systems — including the secular. All are welcome to explore from their personal framework
His personal study and continuing education help him keep up-to-date on the latest research in the growing fields of mindfulness-based interventions and positive psychology. He has acquired continuing education from Harvard Medical School and the Mind and Life Institute, as well as regional presentations by leading figures in the field of psychiatry and psychology.
In addition, he has presented on mental health related topics himself, including the integration of psychological and neurological functions in this region as well as in Minneapolis, Minnesota, and Seattle. The use of mindfulness-based interventions and the technical eclecticism of positive psychology building on the foundation of neuroscience, enable him to meet the needs of a wide variety of clients.
Those suffering with depression, anxiety, excessive worry, grief, emotional instability both chronic and acute, sexual and sexual orientation issues, those with chronic medical illnesses, as well as issues related to interpersonal conflicts and communication may all benefit.
These intervention strategies find many correlations with religious or spiritual perspectives and may easily be utilized to strengthen a person's spiritual life but no religious perspective is needed for counseling in this framework to be effective. Neurological principles are effective in any case and are most easily integrated into existing patterns and habits of belief. Feel free to come and explore how to make your life more satisfying and rich.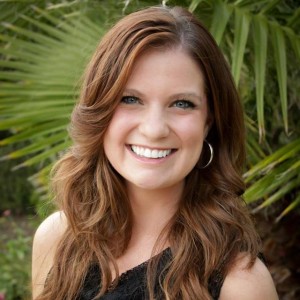 In network with:
Aetna
American Behavioral
Anthem
BCBS
Behavioral Health Systems
Cigna
Humana
Humana Military/Tricare
Magellan
Optum
United Behavioral Health
United Healthcare
Amanda K. Gilliam, MS, LMFT, RPT
I am committed to working with children, adolescents and families who are in the midst of seeking understanding and guidance on the path towards healing. Everyone has a story to tell, and everyone deserves to be heard. I have worked intensely with childhood trauma, adolescent and adult addiction and recovery, and a variety of mood and anxiety disorders. As a Registered Play Therapist with the Association for Play Therapy, my training and experience in Play Therapy for ages 4-12, and Seeking Safety for adolescents and adults helps me connect to clients of all ages using a unique approach. I value the importance of the family system when working with individuals, especially children. You are capable of increasing your emotional safety, and I love helping people on the paths to doing so.
I am passionate about working with trauma survivors. People often identify themselves by past experiences. But who you are is greater than what you have done or had happen to you.
My faith as a Christian provides the energy for my work, but I have tremendous respect for each person's story and strive to honor the client's differing views and choice on whether or not to incorporate issues of faith or spirituality into therapy.
Shannon R. Herron, MSW, LCSW, LSSW, RPT-S
"As human beings, our job in life is to help people realize how rare and valuable each one of us really is, that each of us has something that no one else has- or ever will have- something inside that is unique to all time. It's our job to encourage each other to discover that uniqueness and to provide ways of developing its expression."
– Fred Rogers
When working with Shannon, you are provided the opportunity to form a therapeutic relationship based on empathy, vulnerability, and authenticity.  Shannon has over a decade of experience working with children, adolescents, and adults and values each individual's or family's unique story.   Shannon is experienced and dedicated to using a Child/Person Centered Therapy approach across all spans of life.  She also has extensive experience with integrative care and treats the "whole" person, realizing that medical conditions, emotional/mental health, and spirituality go hand in hand.  Shannon is familiar with assisting individuals/families with issues including but not limited to: anxiety, depression, grief and loss, divorce, trauma, academic and social development, relationship stressors, and behavioral problems.
As a Registered Play Therapist Supervisor (RPT-S) with the Association for Play Therapy, Shannon utilizes Play Therapy for ages 3-10yrs which helps the child foster growth, development, and expression of their thoughts, feelings, and experiences within a safe therapeutic relationship/environment.  For adolescents and teens, Shannon offers a combination of Play Therapy and expressive arts along with traditional talk therapy.
Shannon also offers services to parents and caregivers through training, observation, and coaching to help strengthen the relationship/attachment between the child and parent.  Parents will be provided opportunities to learn the skills used during play therapy and work closely with the therapist through individual parent sessions and combined play therapy sessions with their child.
Adults are provided a space to work with Shannon utilizing the Person Centered/Rogerian Therapy approach.  You will be offered a non-judgmental and empathetic environment to promote self-discovery, self-acceptance, and a path towards healing.  During your time with Shannon, you will be provided the opportunity to take the lead on the topics discussed at the speed that works best for you throughout the therapeutic process.  Shannon is dedicated and honored to work alongside you during your journey each step of the way.
Shannon graduated from Freed Hardeman University with a Bachelor's of Social Work and Barry University with a Master's of Social Work.  Shannon is licensed as a clinical social worker (LCSW) and school social worker (LSSW) in the state of Tennessee. As an LSSW, Shannon also brings an expertise and familiarity of working with school specialists and helping families and children navigate the 504/IEP process.
Shannon looks forward to working with you and your family at Thriveworks!
Yvonne B. Kissinger, MA, LPC/MHSP
*Accepting appointments only*
Monday & Tuesday: 9am - 5pm
Wednesday: 9am -12pm
Yvonne is devoted to helping her clients recover and be fulfilled. Her goal for each client is to reach their potential, cope well with their challenges, and achieve their dreams. She uses a variety of techniques with a foundation of evidenced-based practices to assist her clients in their current circumstance.
Yvonne has been fortunate to have worked in the profession that she is passionate about for over thirty years. She has worked as a psychotherapist in outpatient clinics, in natural disaster areas treating trauma and grief, in administration as a trainer, as a school counselor, a school social worker, a consultant for the Florida Dept. of Education, and in a residential center for abused children. She has worked with all ages and is an advanced clinician in her work with children, grief and loss, relationships, family relationships, depression, trauma, anxiety, and a host of other issues.
Yvonne was raised on a farm and ranch in western South Dakota where she learned the values of family and work. Yvonne has lived in South Dakota, Wyoming, Florida, and in Tennessee for the last 20 years. She attained both her bachelor's and master's degrees from the University of Wyoming and continues to advance her knowledge in the counseling profession.
Connect with a Knoxville Counselor today at 865-730-4171, to set up your first session and start the process to change.