Our Counselors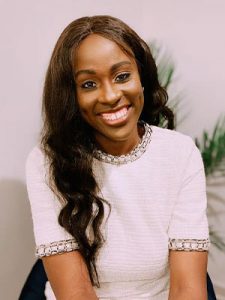 Accepting:
Pending:
Aetna
BlueCross BlueShield of NC
Beacon Health Options
Behavioral Health Systems
Cigna
ComPsych
Humana
Magellan
Multiplan
Tricare
United Healthcare
Self Pay Rate: $89
Arizona Faison, LCMHCA
Philosophy of Care
Arizona is a firm believer that every person should enter into therapy at some point in their lives. Arizona also believes that most people experience struggles, stress or life changes that would benefit from the objective perspective therapy provides. She lives by the mantra "you cannot pour out of an empty vessel" and recognizes that we can only become our best selves, capable of enriching the lives of others, if we take care of ourselves first. Her job is to help people tap into their inner strength, conquer internalized fears and ultimately provide the skills and tools to help her clients live their best lives. Cognitive Behavioral Therapy (CBT) is regularly incorporated into her therapeutic practice to help people break free from negative/self-destructive thought patterns. She also utilizes techniques from Dialectical Behavioral Therapy (DBT) to help with emotion regulation issues and interpersonal struggles.
Her experience and interest in counseling began when she obtained her Bachelors degree in Psychology from North Carolina Central University in 2015. She then earned her Masters degree in Counseling from Wake Forest University in 2020 after completing a residential internship with Triangle Residential Options for Substance Abusers (TROSA). She enjoys working with a diverse group of clients who seek counseling for any number of issues that may be troubling them. She currently provides counseling services to adults and adolescents in individual sessions.
Arizona knows that finding a counselor you connect with contributes greatly to therapeutic success. This process first begins with the sometimes scary decision to seek help in the first place, to improve your own life, which she does not take for granted. By learning about her client's lives, goals and struggles, she gains a greater sense of their thought patterns, behavioral motives and not only who they are but who they want to be at the core. She fully appreciates the level of trust it takes to share often times deeply personal things with someone unfamiliar. Being allowed to provide a non-judgmental, warm and compassionate environment along with a genuine level of empathy, sets the stage to build self-awareness, self-esteem and self-confidence. When you are ready to take that step, Arizona is more than willing and ready to sit in that space with you and help you on your own personal journey towards healing. She looks forward to working with you in the near future!
Education
Master of Arts Counseling
Specialties
Grief/Loss
Depression
Anxiety
PTSD
Trauma
Anger management
Substance abuse
Self-esteem
Stress management
Life changes
Brooke Kearney, Resident in Counseling
Philosophy of Care
Brooke Kearney is a Licensed Clinical Mental Health Counselor Associate and Nationally Certified Counselor in North Carolina. She has three years of experience as a high school counselor and loves being a support system for her students. She works mainly with children, adolescents and adults working on issues including depression, anxiety and grief. She completed both her Bachelor of Arts and in Psychology and her Master of Science in Counseling and Educational Development and Education Specialist Certificate from UNC Greensboro. Seeking counseling can be an important step toward healing and growth. Brooke's approach to counseling includes motivational interviewing, cognitive behavior
techniques, and person centered therapy along with other approaches tailored to fit the needs of the client. She takes pride in meeting people where they are, acknowledging
the diversity in her clients, and collaborating to create a therapeutic, supportive environment. Brooke believes it takes courage to seek counseling, and courage to trust the process.
Brooke strives to create an atmosphere of empathy, authenticity, non-judgement, and empowerment which will allow her to work collaboratively in identifying the client's goals. It is with that intention, courage, and partnership that she hopes her clients' will achieve growth, increase their awareness, and foster resilience. Let's get to work!
Education
UNC Greensboro
Masters in Counseling and Educational Development
Specialties
 Depression
 Anxiety
Stress management
Self esteem
Life transitions
Relationship issues
Grief & Loss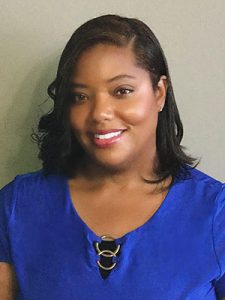 Accepting:
Aetna
Anthem
BCBS
Beacon Health Options
Cigna
ComPsych
Highmark
Humana
Humana-Military
Magellan
Medcost
Multiplan
Optum
UBH
United Healthcare
Tricare
Pending:
Self Pay Rate: $89
DeJuan Lundy, LCMHCS, LCAS
DeJuan J. Lundy is a Licensed Clinical Mental Health Counselor Supervisor and a Licensed Clinical Addictions Specialist with over 13 years of experience working with diverse populations, ages as well as a wide range of diagnoses and disorders. She specializes in the treatment of Anxiety, Depression, Adjustment Disorders, ADHD, PTSD, Addiction, Substance Abuse, Trauma, Anger Management, Stress Management, and Mood Disorders.
DeJuan received her Master's in Counseling from North Carolina Central University and her Doctorate in Counseling Psychology from American Free Will Baptist Graduate School of Theology.
DeJuan loves being a Counselor and believes it is not just a career, but a calling.  She uses an integrative and collaborative approach to therapy, by combining person centeredness, Cognitive Behavior Therapy, Solution focused Therapy as well as Mindfulness to assist her clients in their journey to becoming the best version of themselves.  She believes that every client is unique, and their needs are important.  DeJuan has an incredible skill of identifying her client's strengths and using those strengths to empower them to personal growth and change.
DeJuan enjoys working with Adolescents, Adults, Families and Couples and has grown to love a unique population of Military Families which consist of active duty, veterans and their families.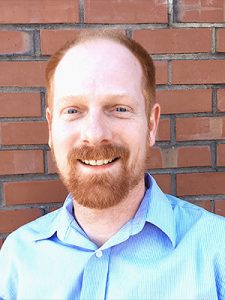 Accepting:
Aetna
Beacon Health Options
BlueCross BlueShield of NC
Cigna
ComPsych
Harvard Pilgrim
Humana
Magellan
Medcost
Multiplan
Tricare
United Healthcare
Self Pay Rate: $89
Giles Christman, LMFT
Giles Christman is a Licensed Marriage and Family Therapist in the Raleigh/Durham area, he completed his undergraduate degree at Brigham Young University and obtained his Master's in Marriage and Family Therapy at Virginia Tech. Giles is a bilingual Spanish and English family therapist with experience working with couples, families, children, adolescents, and adults. He has completed Trauma Focused Cognitive Behavioral Therapy training to assist children and teens as well as their caregivers with traumatic experiences and the impact of PTSD. He has worked conjointly with schools and juvenile justice to assist families in crisis with their at-risk youth that are experiencing problematic behaviors. Giles works from a strengths-based approach, assisting families to harness their inherent abilities and incorporates culturally competent services that instill trust and broaden understanding of who a person is and the potential they have. He is invested in guiding clients to develop rewarding relationships, improve respectful communication, and find fulfillment. Passion guides his work with couples and families and he instills hope towards individual and family goals. He works from a humanistic approach, accepting people as they are with a family systems view, recognizing the strength and value of relationships. Giles is a devoted father and husband, loves animals and nature, reading, and playing sports.
Giles specializes in working with individuals who are seeking help for:
• Marriage and Family
• Child Adolescent
• Premarital and Couples Counseling
• Blended Families
• Family Conflict
• Trauma
• Oppositional Defiance
• ADHD
• Depression/Self-harm
• Anger Management
• Social Anxiety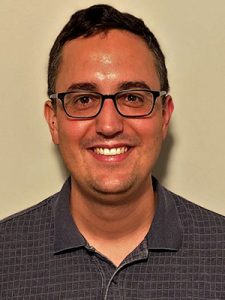 Accepting:
Beacon Health Options
BlueCross BlueShield of NC
Behavioral Health Systems
Cigna
ComPsych
Humana
Magellan
MedCost
Multiplan
Tricare
United Healthcare
Pending:
Self Pay Rate: $89
Ian Esmay, LCMHC
I have been working in the field of counseling for over ten years in a variety of settings. I have come to learn that counseling can benefit anyone and help everyone find their true self. It isn't about being perfect, just the best version of yourself. 
My role as your therapist is to provide non-judgmental support in a safe space where you can explore your genuine feelings and individuality. I am willing to work with anyone, but my primary focus is adults struggling with emotional issues. I have been trained in Cognitive Behavioral Therapy (CBT), Dialectical Behavioral Therapy (DBT), motivational interviewing, seeking safety, and many others. The main focus being to assist people in living a healthy life in their own way. 
My specialties include: 
Addiction concerns 

Adolescents and Adults of all ages 

Social anxiety 

Generalized anxiety 

Depression 

Trauma 

LGBTQ 

Mood Disorders 

Panic Disorders 

Stress Management 

Gender Identity 

Schizophrenia 

Self-harm Behavior 

Crisis Intervention 
Although I have a wide variety of experiences, I believe each person is unique and the benefit from counseling comes from a solid relationship. I am always willing to be a positive and empathetic voice in your life if you are ready for it. I look forward to meeting you!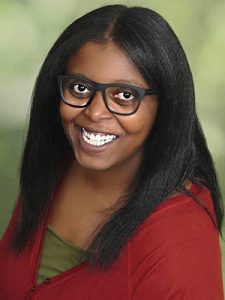 Accepting:
Aetna
Beacon Health Options
Behavioral Health Systems
BlueCross BlueShield of NC
Cigna
ComPsych
Humana
Magellan
Multiplan
Tricare
United Healthcare
Self Pay Rate: $89
Laura Harris, LCMHC
The terms most appropriate for the type of therapy I provide are authentic, educational, and compassionate.
The authenticity I provide naturally reflects meaningful aspects of my life and those that I care deeply about. That is important because it helps distinguish sincerity from superficiality. That sincerity coupled with humility is the energy that transmits the message, "hey, we don't know each other right now but I know your opponent well. Together we can beat it!"
I like to teach people that mental health diagnoses typically require that work, school or home life is negatively affected. The reason I like that explanation is it begins to releases us of self imposed blame or guilt and begin to question the toxicity of our environment. The psycho-education I provide is rooted in Cognitive Behavioral Therapy and Person Centered Therapy.
Compassion is an underrated feeling. Perhaps it is because I used to be a teacher or because I am a proud cat mama but I revere the inclusion and necessity of compassion and positive regard for healthy psychological development.
I believe that a relaxed mind is an open mind and an open mind permits access to options that you did not know you had. The categories below represent a simple sampling of clients who reported feeling at ease and understood during their therapeutic process.
***COVID-19 update***
On a personal note both of my parents are Doctors in the North East region. Please wish them well and I hope the same for your family.
It's for that reason that I will make every opportunity to make therapy accessible and affordable. Just ask!
Below are the top 5 topics that my current clients have identified as problematic:
Anxiety related to social distancing-separation from family
Increased household stress/conflict/anger
Medical practitioners coping with depression, anxiety and trauma
Coping with uncertainty/ new reality
Modern and real time social connections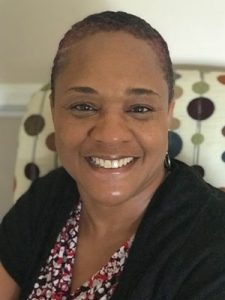 Accepting:
Aetna
Cigna
ComPsych
Beacon Health Options
Behavioral Health Options
BlueCross BlueShield of NC
Magellan
Multiplan
United Healthcare
Pending:
Self Pay Rate: $89
Lori Williams, LCMHC
Philosophy of Care
Lori A. Williams is a National Certified Counselor as well as a Licensed Clinical Mental Health Counselor for the state of North Carolina.  She has over 20 cumulative years as an educator, school counselor and therapist.  In her practice she has been able to assist adults of all ages as well as parents and youth as they've navigated through the various stages of development.   She attended North Carolina Central University where she earned Bachelor of Arts degrees in Elementary Education and Middle School Education. She has a Master of Arts degree in School Counseling from North Carolina Central University as well as a Master of Education degree from Columbia University in Leadership and Administration. 
Lori uses various therapeutic approaches such as mindfulness, cognitive behavioral therapy, motivational therapy, person centered therapy and strengths based therapy just to name a few. She utilizes an eclectic approach to therapy as a way to meet the individual needs of her clients. She has discovered that being open to the unique needs of her clients has been extremely beneficial as they have encountered various life transitions and the proverbial "bumps in the road." 
Lori's approach is warm, accepting, non-judgmental and supportive.  She seeks to partner with her clients with the goal of assisting them in creating healthy responses as they navigate through the unpredictability of life.
Education
North Carolina Central University
Master's in School Counseling
Columbia University
Master's in Leadership and Administration
Specialties
Depression

Grief

Life Transitions

LGBTQ Issues

Women's Issues

Parenting

Divorce/Separation

Anxiety

Stress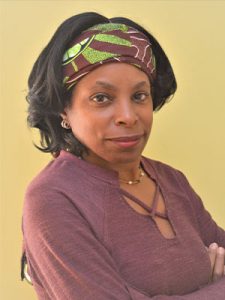 Accepting:
Behavioral Health Systems
BlueCross BlueShield of NC
Cigna
ComPsych
Magellan
MedCost
Multiplan
Pending:
Aetna
Beacon Health Options
Humana
Tricare
United Healthcare
Self Pay Rate: $89
Stacey Horne, MA, LCMHCC
Philosophy of Care
Stacey Horne has been a fully Licensed Clinical Mental Health Counselor in North Carolina since 2012. Stacey has worked with varied populations such as homeless individuals, gang-affiliated youth, military veterans, and individuals with I/DD diagnoses. Stacey fully understands the process of making meaningful, positive changes in life and is ready to walk with you as you travel along life's journey. Stacey has worked with individuals experiencing depression, anxiety, relationship issues, and students struggling with imposter syndrome. She completed her Bachelor of Science in Business from North Carolina A&T State University and received her Master of Arts in Community Agency Counseling from North Carolina Central University. She is currently a doctoral candidate at Oregon State University and hopes to complete her dissertation in 2021. Stacey has provided counseling services in America as well as in Haiti.
One of Stacey's greatest strengths is her ability to establish and build relationships with a wide range of personality types. Stacey utilizes a relational, culturally informed, strength-based, cognitive-behavioral, collaborative approach to clinical work. Stacey enjoys using a collaborative approach to create goals and use interventions that will be effective and engaging for you.
Building rapport and finding effective interventions that feel natural to you are of utmost importance. Therefore, Stacey will establish a warm, caring relationship with you to build upon your strengths and collaborate with you to meet your goals and live the meaningful life you envision.
Education
North Carolina Central University
Specialties
Depression
Anxiety
Stress management
Self-esteem
Life transitions
Emotion Regulation
Relationship issues
Grief & Loss
Tomeka A Bridges, Resident in Counseling
Philosophy of Care
Do you feel trapped in your life experiences? Anxiety, depression, attachment/adjustment deficits and addictions as a result of verbal, physical, sexual abuse; challenges associated with your identity, sexuality, relationship, self-esteem, employment, intellect or development; and, other daily stressors or difficulties. Are you ready to take back the control you thought you'd loss and discover the vitality you never knew you could possess? Now is the time to discover your inner strength and what steps can be taken to live healthier each day and not be suffocated with thoughts of the past, present or future that overwhelm your very existence.
Counseling is the atmosphere where you discover thoughts and beliefs you were not aware were holding you back while creating the opportunity to build on your strengths. Being empowered starts the process of personal growth and discovering new life possibilities. This creates an outlet to navigate day-to-day life stressors while doing what is needed to restore self and experience positive, lasting change.
Let's start this collaborative journey in a supportive environment where you develop skills needed to increase your joy, happiness, purpose, meaning and connection with others. With greater self-awareness, the counseling process will evoke behavior changes by exploring and determining any fears that have previously created barriers in your life.
Education
Specialties
Anxiety
Depression
Self-Image/Self-Esteem
Parenting Stress
Child Behavioral Issues
Attachment and Adjustment Issues
Grief
Relational Conflict
Sarah Marie Black Buddin, Resident in Counseling
Philosophy of Care
Sarah Buddin is a resident in professional counseling in North Carolina who has 6 years of experience partnering with children ages 5-11 to address anxiety and life transitions through coping skills. She completed her Bachelor of Science in Elementary Education from NC State University and received her Master of Education in School Counseling from UNC-Chapel Hill. Her main work in Title I schools addressed a multitude of social-emotional needs for children, families, and the community. Her passion as a counselor is rooted in helping families overcome obstacles and alleviating systemic barriers, especially for people of color.
She firmly believes every client deserves equitable access to affordable, high-quality mental healthcare and resources to mitigate societal marginalization. Sarah uses relational and collaborative approaches to meet the evolving needs of her clients. She incorporates solution-focused, cognitive behavioral, rational-emotive, group, and play therapy modalities.
Sarah loves being a counselor because she supports others during challenging times and celebrates successes after enduring trials. She is excited to connect with clients and build an open, honest relationship to cultivate their strengths and reach their goals. In her free time, Sarah spends quality time with her family, listens to music, and explores new places.
Education
Masters of Education, K-12 School Counseling
Specialties
Anxiety
Emotion regulation
Grief and loss
Life transitions
Mindfulness
Stress management
Trauma-informed care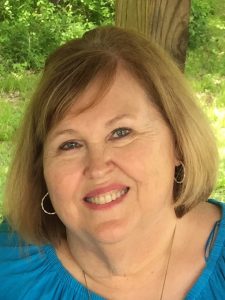 Accepting:
Aetna
Anthem
Beacon Health Options
Blue Cross Blue Shield
Cigna
Humana
Magellan
Medcost
Multiplan
Tricare
UBH
Self Pay Rate: $89
Dulcie M. Garrett, MA, LCMHC
Dulcie earned a bachelor's degree from Middle Tennessee State University with majors in both psychology and social work and a master's degree in Educational Psychology and Counseling from Tennessee Technological University. Dulcie has been privileged to provide counseling, mental health evaluation and treatment as well as supportive life coaching for over twenty years. She has worked with all age groups in a variety of settings, but particularly enjoys assisting those struggling with:
Depression
Anxiety
Grief and Loss
Career and Life Transitions
Marriage and Family Difficulties
Dulcie believes that we each have a very different story, but are united by common desires to be happy, productive and in supportive relationships with others. She is committed to supporting her clients in overcoming the obstacles that get in the way of them reaching their full potential and achieving their goals. How this is accomplished varies from client to client, but the goal is always to meet each person "where they are" and to develop a counseling relationship that encourages self-awareness and growth.
Dulcie's therapeutic approach is tailored to the individual, but she prefers Cognitive Behavioral Therapy (CBT), Solution Focused Therapy and Mindfulness. She feels her true gift is her genuineness and down to earth approach and the belief that providing a safe, supportive environment for the client allows change to occur.