Meet our Providers
Alina Lis, PMHNP
Philosophy of Care
Alina Lis is a board-certified Psychiatric Mental Health Nurse Practitioner with over five years of experience working as a nurse, with the majority of that time spent in inpatient medical oncology/hospice and substance abuse treatment.
Alina earned her Master of Science degree from Walden University after receiving an undergraduate nursing degree from Rasmussen College. Her approach to care is collaborative and client-centered. Her treatment model involves a holistic approach that, besides psychopharmacology, includes spiritual support, dietary recommendations, exercise, and other evidence-based interventions.
Alina creates a non-judgmental, accepting, and empathetic environment where patients feel listened to and understood. Alina believes in treating the whole individual; she strives to create an individualized treatment plan tailored to each unique individual and their life goals.
Education
Master of Science in Nursing
Walden University
Specialties
Anxiety

Depression

ADHD

Anger

Obsessive Compulsive Disorder (OCD)
Amy Murphy, LCSW
Philosophy of Care
Amy L. Murphy is a Licensed Clinical Social Worker (LCSW) who has spent her career working with children, families, parents, geriatrics, veterans, and persons with disabilities, including career/vocational counseling. Amy's specialties include depression, careers, work stress/workplace issues, loss/grief, and caregiver stress/support. She has 15 years of experience in the mental health field.
Amy completed her Master of Social Work (MSW) with a concentration in Physical/Mental Health at Roberts Wesleyan College. She is certified in Clinical Supervision. One of Amy's strengths as a therapist is helping others establish very clear and realistic goals for themselves, both large and small, and teach them ways to methodically and clearly move forward and make progress. Using tools such as SMART goals, cognitive behavioral therapy (CBT), and motivational interviewing, she provides support as long as it is needed to help people achieve their goals.
An initial session with Amy will be all about building a rapport and trust while gathering enough information to inform your path moving forward. She will ask different questions about your reason for reaching out, health history, family history, and personal history in an effort to gain a complete picture of what may be going on that is impacting your need for therapy. From there you and Amy can have a firm foundation on which to build your process. Once the initial assessment is complete, Amy likes to talk about what you are expecting from therapy and where you would like to see yourself at the end of your process. From there you work together on identifying one or more long-term goals that are personal to you. You can then work together on breaking this goal into several smaller goals that are specific, measurable, and achievable, noting your confidence level in each one and your readiness to change among other things. In doing so you and Amy are able to identify a starting point that will be motivational and therefore likely to be successful. Amy's approach will include occasional homework assignments as well. If change is what you are looking for, then you are in the right place.
Education
Masters of Social Work
Roberts Wesleyan College
Specialties
Anxiety

Depression

Grief

Stress

Caregiver Stress/Aging
Arizona Faison, Resident in Counseling, LCMHCA, NCC
Philosophy of Care
Arizona is a firm believer that every person should enter into therapy at some point in their lives. Arizona also believes that most people experience struggles, stress or life changes that would benefit from the objective perspective therapy provides. She lives by the mantra "you cannot pour out of an empty vessel" and recognizes that we can only become our best selves, capable of enriching the lives of others, if we take care of ourselves first. Her job is to help people tap into their inner strength, conquer internalized fears and ultimately provide the skills and tools to help her clients live their best lives. Cognitive Behavioral Therapy (CBT) is regularly incorporated into her therapeutic practice to help people break free from negative/self-destructive thought patterns. She also utilizes techniques from Dialectical Behavioral Therapy (DBT) to help with emotion regulation issues and interpersonal struggles.
Her experience and interest in counseling began when she obtained her Bachelors degree in Psychology from North Carolina Central University in 2015. She then earned her Masters degree in Counseling from Wake Forest University in 2020 after completing a residential internship with Triangle Residential Options for Substance Abusers (TROSA). She enjoys working with a diverse group of clients who seek counseling for any number of issues that may be troubling them. She currently provides counseling services to adults and adolescents in individual sessions.
Arizona knows that finding a counselor you connect with contributes greatly to therapeutic success. This process first begins with the sometimes scary decision to seek help in the first place, to improve your own life, which she does not take for granted. By learning about her client's lives, goals and struggles, she gains a greater sense of their thought patterns, behavioral motives and not only who they are but who they want to be at the core. She fully appreciates the level of trust it takes to share often times deeply personal things with someone unfamiliar. Being allowed to provide a non-judgmental, warm and compassionate environment along with a genuine level of empathy, sets the stage to build self-awareness, self-esteem and self-confidence. When you are ready to take that step, Arizona is more than willing and ready to sit in that space with you and help you on your own personal journey towards healing. She looks forward to working with you in the near future!
Education
Master of Arts Counseling
Specialties
Grief/Loss
Depression
Anxiety
PTSD
Trauma
Anger management
Substance abuse
Self-esteem
Stress management
Life changes
DeJuan Lundy, LCMHCS, LCAS
Philosophy of Care
DeJuan J. Lundy is a Licensed Clinical Mental Health Counselor Supervisor (LCMHC-S) and a Licensed Clinical Addictions Specialist (LCAS) with over 13 years of experience working with diverse populations and ages, as well as a wide range of diagnoses and disorders. DeJuan specializes in the treatment of anxiety, depression, adjustment disorders, attention deficit/hyperactivity disorder (ADHD), post-traumatic stress disorder (PTSD), addiction, substance abuse, trauma, anger management, stress management, and mood disorders. She enjoys working with adolescents, adults, families, and couples and has grown to love a unique population of military families which consist of active duty, veterans, and their families.
DeJuan completed her master's degree in Counseling at North Carolina Central University and her Doctorate in Counseling Psychology at American Free Will Baptist Graduate School of Theology. DeJuan loves being a counselor and believes it is not just a career, but a calling. She uses an integrative and collaborative approach to therapy, by combining person centeredness, cognitive behavioral therapy (CBT), solution focused therapy, as well as mindfulness to assist her clients in their journey to becoming the best version of themselves. DeJuan believes that every client is unique, and their needs are important. She has an incredible skill of identifying her client's strengths and using those strengths to empower them to personal growth and change.
Education
Masters in Counseling
North Carolina Central University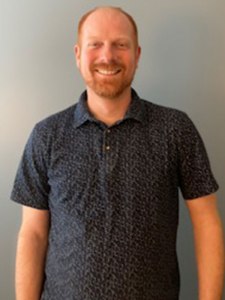 Self Pay Rate: $99
Giles Christman, LMFT
Philosophy of Care
Giles Christman is a Licensed Marriage and Family Therapist (LMFT) who has over 10 years of experience working with children, teens, adults, families, and couples who are seeking assistance in coping with PTSD, depression, anxiety, anger, stress, OCD, ADHD, family conflict, academic-based issues, blended families, conduct disorders, and more.
Giles completed his Bachelor's degree at Brigham Young University and obtained his Master's degree in Marriage and Family Therapy at Virginia Tech. Giles is bilingual in Spanish and English and offers trauma-focused cognitive behavioral therapy (TFCBT) and strengths-based approaches to assist clients. He also has worked conjointly with schools and juvenile justice to assist families in crisis with their at-risk youth that are experiencing problematic behaviors.
Giles assists families and individuals by helping them to harness their inherent abilities. He incorporates culturally competent services that instill trust and broaden understanding of who a person is and the potential they have. Giles is invested in guiding clients to develop rewarding relationships, and improve respectful communication, as they find fulfillment.
Education
Masters in Marriage and Family Therapy
Virginia Tech
Specialties
• Marriage and Family
• Child Adolescent
• Premarital and Couples Counseling
• Blended Families
• Family Conflict
• Trauma
• Oppositional Defiance
• ADHD
• Depression/Self-harm
• Anger Management
• Social Anxiety
Self Pay Rate: $99
Ian Esmay, LCMHC
Ian Esmay is a Licensed Clinical Mental Health Counselor who has been working in the field of counseling for over 10 years in a variety of settings. His specialties include anxiety, depression, trauma, LGBTQ+ issues, stress, gender identity, schizophrenia, and more. He has come to learn that counseling can benefit anyone and help everyone find their true self. It isn't about being perfect, just the best version of yourself.
Ian's role as your therapist is to provide non-judgmental support in a safe space where you can explore your genuine feelings and individuality. He is willing to work with anyone, but his primary focus is adults struggling with emotional issues. He has been trained in cognitive behavioral therapy (CBT), dialectical behavioral therapy (DBT), motivational interviewing, seeking safety, and many others. The main focus is to assist people in living a healthy life in their own way.
Although he has a wide variety of experiences, Ian believes each person is unique and the benefit of counseling comes from a solid relationship. He is always willing to be a positive and empathetic voice in your life if you are ready for it. Ian looks forward to meeting you!
My specialties include: 
Addiction concerns 

Social anxiety 

Generalized anxiety 

Depression 

Trauma 

LGBTQ 

Mood Disorders 

Panic Disorders 

Stress Management 

Gender Identity 

Schizophrenia 

Self-harm Behavior 

Crisis Intervention 
Although I have a wide variety of experiences, I believe each person is unique and the benefit from counseling comes from a solid relationship. I am always willing to be a positive and empathetic voice in your life if you are ready for it. I look forward to meeting you!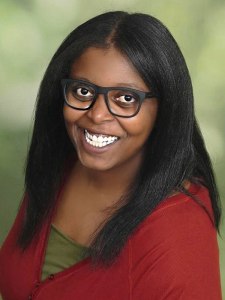 Self Pay Rate: $99
Laura Harris, LCMHC
Philosophy of Care
Laura Harris is a Licensed Clinical Mental Health Counselor (LCMHC) in North Carolina with over 9 years of professional counseling experience. She specializes in helping clients with anger, anxiety, depression, stress management, coping strategies development, problem-solving skills, and more. Laura works with a wide variety of individuals including artists, academic instructors, people of color, immigrants, students, those who identify as LGBTQ+, and those who self-describe as socially awkward.
Laura attended Missouri State University and Tuskegee University. She utilizes multiple modalities including talk therapy, cognitive behavioral therapy (CBT), and person-centered therapy (PCT) to best help her clients. Ultimately, she strives to provide authentic, educational, and compassionate counseling.
Laura likes to teach people that mental health diagnoses typically mean that work, school, or home life is negatively affected. This knowledge begins to release us of self-imposed blame or guilt and begin to question the toxicity of our environment. Additionally, she reveres the inclusion and necessity of compassion and positive regard for healthy psychological development.
Education
Master's in Counseling
Missouri State University
Specialties
Anger
Anxiety
Depression
Stress management
Coping strategies development
Problem solving skills development
Exploration of multicultural issues
Behavior modification
Lori Williams, LCMHC
Philosophy of Care
Lori A. Williams is a National Certified Counselor as well as a Licensed Clinical Mental Health Counselor for the state of North Carolina.  She has over 20 cumulative years as an educator, school counselor and therapist.  In her practice she has been able to assist adults of all ages as well as parents and youth as they've navigated through the various stages of development.   She attended North Carolina Central University where she earned Bachelor of Arts degrees in Elementary Education and Middle School Education. She has a Master of Arts degree in School Counseling from North Carolina Central University as well as a Master of Education degree from Columbia University in Leadership and Administration. 
Lori uses various therapeutic approaches such as mindfulness, cognitive behavioral therapy, motivational therapy, person centered therapy and strengths based therapy just to name a few. She utilizes an eclectic approach to therapy as a way to meet the individual needs of her clients. She has discovered that being open to the unique needs of her clients has been extremely beneficial as they have encountered various life transitions and the proverbial "bumps in the road." 
Lori's approach is warm, accepting, non-judgmental and supportive.  She seeks to partner with her clients with the goal of assisting them in creating healthy responses as they navigate through the unpredictability of life.
Education
North Carolina Central University
Master's in School Counseling
Columbia University
Master's in Leadership and Administration
Specialties
Depression

Grief

Life Transitions

LGBTQ Issues

Women's Issues

Parenting

Divorce/Separation

Anxiety

Stress
Lori Zeh, LCSW
Philosophy of Care
Lori Zeh is a Licensed Clinical Social Worker (LCSW) who has 28 years of experience working as an outpatient clinician, a clinical supervisor, director, trainer, and entrepreneur. Lori has worked with a diverse group of individuals, couples, and groups, ranging in ages from teens through mature adulthood. Throughout her career she has focused on trauma recovery from post-traumatic stress disorder (PTSD), issues of attachment, depression, anxiety, adjustment and life transitions, stress management, sexual orientation, and self-esteem.
Lori completed her Master of Social Work (MSW) at Fordham University. She uses a variety of techniques including cognitive behavioral therapy (CBT), eye movement desensitization and reprocessing (EMDR), mindfulness, somatic sensing, motivational interviewing, guided visualization, psychoeducation, and other approaches. Lori enjoys seeing her clients blossom as they identify and build on their core strengths and learn to understand and manage their symptoms.
Lori works from a holistic perspective and takes a strengths-based approach to help you reach your goals. She will guide you by offering observations, insights, and skill-based techniques to assist you in developing increased insight, self-awareness, and strategies for change. Her goal is to guide you in identifying and shifting out of old limiting beliefs and embrace living from your authentic self.
Education
Master of Social Work
Fordham University
Specialties
Trauma/PTSD
Depression
Anxiety
Adjustment/Life Transitions
Personality Disorders
Couples Therapy
Women's Issues
Sexual Orientation
Grief and Loss
Stress Management
Self Esteem/Self Confidence
Mindi Perry, LCSW
Philosophy of Care
Mindi Perry has an extensive background as a Licensed Clinical Social Worker with a Masters Degree in Social Work. She is CBT (cognitive behavioral therapy), ESFT (eco-systemic family therapy), SFT (structural family therapy) TFCBT (trauma informed), and DBT (dialectical behavioral therapy) trained. She has been employed as a Mental Health Professional, a Behavioral Health Consultant, a Director of Clinical Services, a Clinical Supervisor, Regional Director and an Outpatient Therapist serving families, children, and adolescents for the past 25 years. She has worked in tandem with the Department of Social Services, Primary Care Physicians and Psychiatrists in a variety of settings providing planning, coordination and collaboration to best serve her patient's needs. She held a private practice specializing in Play Therapy, Personality Disorders, Self Injurious Behaviors and Delinquent Youth. She has extensive experience providing training and supervision to foster parents, direct care staff, licensed clinical social workers, medical professionals, and graduate level students.
Mindi endorses a strengths based approach when providing therapy and believes in the potential of her patients. She is person centered and embraces a holistic point of view; focusing on the social, emotional and physical well being of others.
Mindi strives to empower her patients through establishing long term therapeutic relationships that promote personal growth, improved mental health and overall success.
Education
Grand Valley State University
Masters In Social Work
Specialities
PTSD
Personality Disorders
Play Therapy
Family and Couples Counseling
Trauma
Anger management
Adolescent Behavior
Geriatric Counseling
Anxiety
Depression
OCD
Loss and grief
Self Esteem
Conflict Resolution
Robert Seigel, PMHNP
Philosophy of Care
I have been practicing as a Psychiatric Mental Health Nurse Practitioner for 15 years. I specialize in providing psychiatric medication and therapeutic intervention for a variety of Mental Health Conditions such as depression, anxiety, psychosis, mood disorders, substance abuse disorders (SUD), ADHD, PTSD and many others. After serving in the United States Navy for 29 years caring for active duty military personnel and their dependents, I am currently providing psychiatric care in the civilian community for ages 13 years and older. I have years of experience in tele-psychiatry, crisis intervention and outpatient / inpatient settings for a variety of psychiatric and substance abuse disorders.
Education
University of Virginia
Master of Science in Nursing 
Specialties
Anxiety

Depression

Anger

ADHD

Behavioral Issues

Coping Skills

Eating Disorders

Military/Veteran

Obsessive-Compulsive (OCD)

Sleep or Insomnia

Stress

Trauma and PTSD
Sherri Osborne, PMHNP-BC, GNP-BC
Philosophy of Care
Sherri Osborne is a certified Psychiatric Mental Health Nurse Practitioner as well as a Gerontological Nurse Practitioner in the State of North Carolina who has 12 years of experience in working with adults seeking help with medication management for mental health conditions.  She completed her Master's Degree in Nursing from the University of South Alabama along with her post-Master's certificate.  She also received her Bachelor's Degree in Nursing from Winston-Salem State University and her Associate's Degree in Nursing from Guilford Technical Community College.
Sherri utilizes a wholistic approach to mental health conditions. The goal is to ensure that one's physical health has been ruled out as a contributing factor.  Medication is only a piece of providing care and in combination with counseling can be effective in improving a person's quality of life. There is never the goal to dumb and numb someone but to have the least amount of medicine needed to help manage symptoms.  
Sherri seeks to establish a relationship with you that is based on warmth, trust, caring, and integrity in order to promote mental wellness and recovery for you which in turn improves your quality of life.  Every day life can be hard and stressful and having someone there to support you in that journey can mean a lot. Goal is for each day to be the best it can be for you and as your life improves so does the lives of those around you.  
Education
University of South Alabama
Master's Degree in Nursing
Specialties
 Depression

Anxiety

Post-Traumatic Stress Disorder

Grief, Loss, and Bereavement

Substance Use

Pharmacology/Medication Management

Sleep disorders

Stress management

Geriatric psychiatry

Military/Veterans Treatment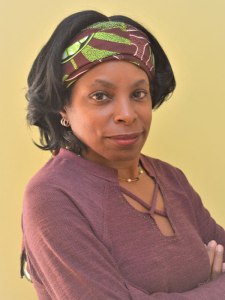 Self Pay Rate: $99
Stacey Horne, MA, LCMHCC
Philosophy of Care
Stacey Horne is a Licensed Clinical Mental Health Counselor (LCMHC) who has been practicing since 2012. Stacey has worked with varied populations such as homeless individuals, gang-affiliated youth, military veterans, and individuals with intellectual/developmental disability (I/DD) diagnoses. She has also worked with individuals experiencing depression, anxiety, relationship issues, and students struggling with imposter syndrome.
Stacey completed her Bachelor of Science (BS) in Business at North Carolina A&T State University and her Master of Arts (MA) in Community Agency Counseling at North Carolina Central University. She is currently a doctoral (PhD) candidate at Oregon State University. Stacey has provided counseling services in America as well as in Haiti.
Stacey fully understands the process of making meaningful, positive changes in life and is ready to walk with you as you travel along life's journey. She utilizes a relational, culturally informed, strength-based, cognitive-behavioral, collaborative approach to clinical work, using interventions that will be effective and engaging for you. One of Stacey's greatest strengths is her ability to establish warm, caring relationships with a wide range of personality types. She will build upon your strengths and collaborate with you to meet your goals and live the meaningful life you envision.
Education
North Carolina Central University
Master of Arts in Community Agency Counseling
Specialties
Depression
Anxiety
Stress management
Self-esteem
Life transitions
Emotion Regulation
Relationship issues
Grief & Loss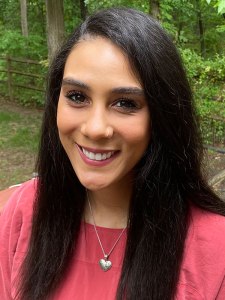 Self Pay Rate: $99
Stephanie Skalos, Resident in Counseling, LCMHCA, LCASA
Philosophy of Care
Stephanie is a Licensed Clinical Mental Health Counselor Associate and Licensed Clinical Addictions Specialist Associate in the state of North Carolina. She has been working since 2020 with adults, adolescents and children who were seeking guidance with depression, anxiety, and personality disorders among others. Originally from Pennsylvania, Stephanie received her Bachelor of Arts in Psychology from UNC-Greensboro and her Master of Science in Clinical Counseling from East Carolina University.
Stephanie utilizes a multitude of therapeutic approaches including; cognitive behavioral, person-centered, mindfulness and meditation, and solution focused therapy. Meeting the client where they are is important to her and is thus reflected in her therapeutic style. It is important to note that therapy looks different for everyone and everyone's journey is different. 
Stephanie hopes to provide a safe, inviting and non-judgmental space where you can be yourself. Through a collaborative partnership, we can work on the goals and desires that are most important to you!
Education
Master of Clinical Counseling
East Carolina University
Specialties
Depresson

Anxiety

Stress Management

Mindfulness & Meditation

Personality Disorders

Substance Use Disorders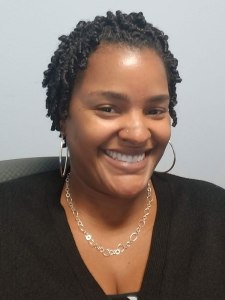 Self Pay Rate: $99
Tomeka A Bridges, Resident in Counseling
Philosophy of Care
Do you feel trapped in your life experiences? Anxiety, depression, attachment/adjustment deficits and addictions as a result of verbal, physical, sexual abuse; challenges associated with your identity, sexuality, relationship, self-esteem, employment, intellect or development; and, other daily stressors or difficulties. Are you ready to take back the control you thought you'd loss and discover the vitality you never knew you could possess? Now is the time to discover your inner strength and what steps can be taken to live healthier each day and not be suffocated with thoughts of the past, present or future that overwhelm your very existence.
Counseling is the atmosphere where you discover thoughts and beliefs you were not aware were holding you back while creating the opportunity to build on your strengths. Being empowered starts the process of personal growth and discovering new life possibilities. This creates an outlet to navigate day-to-day life stressors while doing what is needed to restore self and experience positive, lasting change.
Let's start this collaborative journey in a supportive environment where you develop skills needed to increase your joy, happiness, purpose, meaning and connection with others. With greater self-awareness, the counseling process will evoke behavior changes by exploring and determining any fears that have previously created barriers in your life.
Education
Specialties
Anxiety
Depression
Self-Image/Self-Esteem
Parenting Stress
Child Behavioral Issues
Attachment and Adjustment Issues
Grief
Relational Conflict
Self Pay Rate: $99
Dulcie M. Garrett, MA, LCMHC
Dulcie earned a bachelor's degree from Middle Tennessee State University with majors in both psychology and social work and a master's degree in Educational Psychology and Counseling from Tennessee Technological University. Dulcie has been privileged to provide counseling, mental health evaluation and treatment as well as supportive life coaching for over twenty years. She has worked with all age groups in a variety of settings, but particularly enjoys assisting those struggling with:
Depression
Anxiety
Grief and Loss
Career and Life Transitions
Marriage and Family Difficulties
Dulcie believes that we each have a very different story, but are united by common desires to be happy, productive and in supportive relationships with others. She is committed to supporting her clients in overcoming the obstacles that get in the way of them reaching their full potential and achieving their goals. How this is accomplished varies from client to client, but the goal is always to meet each person "where they are" and to develop a counseling relationship that encourages self-awareness and growth.
Dulcie's therapeutic approach is tailored to the individual, but she prefers Cognitive Behavioral Therapy (CBT), Solution Focused Therapy and Mindfulness. She feels her true gift is her genuineness and down to earth approach and the belief that providing a safe, supportive environment for the client allows change to occur.