Meet our Providers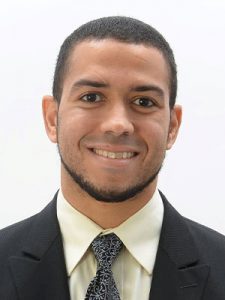 In network with:
Aetna
Anthem
BCBS of NC
Beacon Health Options
Cigna
Highmark
Humana
Humana-Military
Magellan
Multiplan
Optum
Tricare
UBH
United Healthcare
Self Pay Rate: $99
Anthony Marino, LPC
My name is Anthony Marino. I am a Licensed Mental Health Therapist (Licensed Professional Counselor #9058). In my 10 years of post-graduate work in North Carolina I have served as Therapist for individuals (age 13 and up), couples, and families. I am confident in my ability to work with individuals who are attempting to begin to function independently, individuals who function very well and desire to function even better/more efficiently, and certainly individuals struggling with or frustrated by mental health symptoms including but not limited to depression, anxiety, attention deficit, anger expression issues, challenges related to relationships, and low morale. I am confident in my ability to teach new coping skills, and life strategies. I utilize mindfulness approach, concepts, and activities during sessions when applicable. In the couples counseling setting I am confident in my ability to assist in: changing the views of the relationship, modifying dysfunctional behavior, decreasing emotional avoidance, improving communication, and promoting strengths. Regarding Family Therapy I utilize tenets of the Strengthening Families Program evidence based practice. This model can assist any family type or structure and is sure to increase positive communication and structure at home and during family interactions across settings.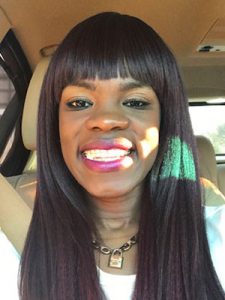 In network with:
Beacon Health Options
Humana
Magellan
In process of being in network with:
Aetna
BCBS of NC
Cigna
Multiplan
Tricare
UBH
Self Pay Rate: $65
Dana Robinson, LPC
I am a Mental health counselor with over ten years' experience serving adults, children and adolescents with mild to chronic mental illness. I have real world experience in the field of education, mental health and sociology and currently psychology as a PhD Candidate. In my past positions, I have completed intake assessments for client with serve to mild mental health and substance abuse related disorders. In the same way, I have worked with client in the community, home, school, hospital and over the phone to assess and treat their mental health needs. My written communication skills are excellent; I take pride in keeping accurate progress notes and records. 
I believe that I have a calling to do this work, whether that be in the hospital, community or in private practice. I am empathic compassionate and dedicated to serving the client whom struggle with various mental health deficiencies.
In the education field, I severed as a teacher as mentor and student aide assistant in the elementary school setting. I also have extensive experience in the mental health counseling realm, mainly in the community where I had the opportunity to meet each client and their family where they were. I often meet with student in the school arena to help them focus and maintain healthy boundaries in the school setting. I love working with adolescents, doing group, couples and family counseling. With extensive experience, I like to think that I have certified knowledge of human behavior and performance; individual differences in ability, personality, and interests; learning and motivation; psychological research methods; and the assessment and treatment of behavioral and affective disorders. I have excellent knowledge of principles, methods, and procedures for diagnosis, treatment, and rehabilitation of mental dysfunctions. 
Additionally, I have knowledge of group behavior and dynamics, societal trends and influences, human migrations, ethnicity, cultures and their history and origins. I obtain the ability to give full attention to what other people are saying, take time to understand the points being made, and ask questions as appropriate. Lastly, I have previous Supervisory and leadership experience with exceptional skills in leadership, program development, problem solving, training and supervision of direct-service staff, coordination with multi-disciplinary service providers, and treatment planning.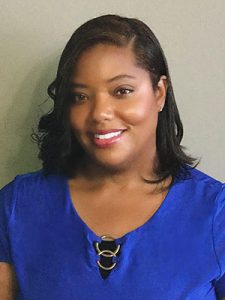 In network with:
Aetna
Anthem
BCBS
Beacon Health Options
Cigna
Highmark
Humana
Humana-Military
Magellan
Multiplan
Optum
UBH
United Healthcare
Tricare
In process of being in network with:
Self Pay Rate: $65
DeJuan Lundy, LPCS
DeJuan J. Lundy is a Licensed Professional Counselor Supervisor and a Licensed Clinical Addictions Specialist with over 13 years of experience working with diverse populations, ages as well as a wide range of diagnoses and disorders. She specializes in the treatment of Anxiety, Depression, Adjustment Disorders, ADHD, PTSD, Addiction, Substance Abuse, Trauma, Anger Management, Stress Management, and Mood Disorders.
DeJuan received her Master's in Counseling from North Carolina Central University and her Doctorate in Counseling Psychology from American Free Will Baptist Graduate School of Theology.
DeJuan loves being a Counselor and believes it is not just a career, but a calling.  She uses an integrative and collaborative approach to therapy, by combining person centeredness, Cognitive Behavior Therapy, Solution focused Therapy as well as Mindfulness to assist her clients in their journey to becoming the best version of themselves.  She believes that every client is unique, and their needs are important.  DeJuan has an incredible skill of identifying her client's strengths and using those strengths to empower them to personal growth and change.
DeJuan enjoys working with Adolescents, Adults, Families and Couples and has grown to love a unique population of Military Families which consist of active duty, veterans and their families.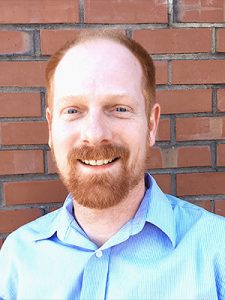 In network with:
Aetna
Anthem
BCBS of NC
Beacon Health Options
Cigna
Harvard Pilgrim
Highmark
Humana
Humana-Military
Magellan
Multiplan
Tricare
Optum
UBH
In process of being in network with:
Self Pay Rate: $65
Giles Christman, LMFT
Giles Christman is a Licensed Marriage and Family Therapist in the Raleigh/Durham area, he completed his undergraduate degree at Brigham Young University and obtained his Master's in Marriage and Family Therapy at Virginia Tech. Giles is a bilingual Spanish and English family therapist with experience working with couples, families, children, adolescents, and adults. He has completed Trauma Focused Cognitive Behavioral Therapy training to assist children and teens as well as their caregivers with traumatic experiences and the impact of PTSD. He has worked conjointly with schools and juvenile justice to assist families in crisis with their at-risk youth that are experiencing problematic behaviors. Giles works from a strengths-based approach, assisting families to harness their inherent abilities and incorporates culturally competent services that instill trust and broaden understanding of who a person is and the potential they have. He is invested in guiding clients to develop rewarding relationships, improve respectful communication, and find fulfillment. Passion guides his work with couples and families and he instills hope towards individual and family goals. He works from a humanistic approach, accepting people as they are with a family systems view, recognizing the strength and value of relationships. Giles is a devoted father and husband, loves animals and nature, reading, and playing sports.
Giles specializes in working with individuals who are seeking help for:
• Marriage and Family
• Child Adolescent
• Premarital and Couples Counseling
• Blended Families
• Family Conflict
• Trauma
• Oppositional Defiance
• ADHD
• Depression/Self-harm
• Anger Management
• Social Anxiety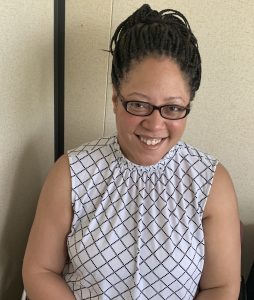 In network with:
Anthem
Beacon Health Options
Blue Cross Blue Shield
Highmark
Humana
Humana-Military
Magellan
Multiplan
Optum
Tricare
UBH
United Healthcare
In process of being in network with:
Self Pay Rate: $65
Turiya Powell, LPC, LCASA
We all experience difficulties in life. I am here to help you work through whatever difficulties you may be experiencing. I encourage my clients to overcome their obstacles in order to lead a more fulfilling and productive life. I am a very compassionate therapist and I want to provide a comfortable and trusting environment in order to assist you in making the most impactful and lasting improvements in your life.
I am a Licensed Professional Counselor Associate and Licensed Clinical Addictions Specialist in North Carolina. I received my Bachelor's degree in Psychology from North Carolina Agricultural & Technical State University and my Master's degree in Professional Counseling from Liberty University.
I began my professional counseling experience in October 2015 where I provided individual counseling. I worked with adults, adolescents, and children experiencing a wide range of DSM diagnoses alongside a psychiatrist, nurses, social workers, and other counselors.
I have also worked as a substance abuse counselor and began work for a substance abuse treatment center in October 2017, providing intensive outpatient group counseling and individual counseling. I have resided in Greensboro, NC for the majority of my life and enjoy spending time with my husband and 2 year old daughter, Nova.
►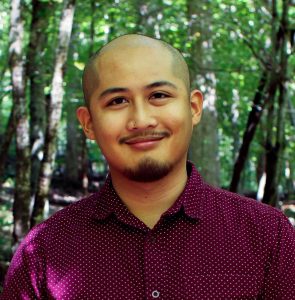 In network with:
Aetna
Anthem
Blue Cross Blue Shield
Cigna
Harvard Pilgrim
Humana
Magellan
Multiplan
Optum
Tricare
UBH
Self Pay Rate: $65
Patrick Kalaw, LPC
Everyone goes through hardships and it's just easier to handle them when you're not alone. I believe that the core of therapy is a relationship. You are the expert on your life and I'm here to help provide guidance through the tough times. I try to make my clients feel comfortable by really getting to know them, using humor at appropriate times, and finding common interests. I utilize cognitive behavioral therapy (CBT), art therapy, narrative therapy, Adlerian, reality, and person-centered and various other approaches. Everyone's needs are different, which may require different approaches. If what I'm doing isn't working then let me know so that I can do what I can to best serve you. My scope of practice includes, but is not limited to:
General anxiety
Depression/Mood disorders
Adjustment issues
Abandonment
Family Issues
Defiance
Trauma
PTSD
LGBT issues.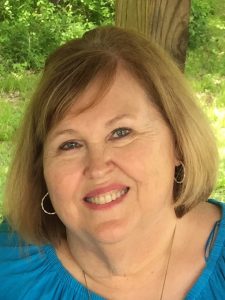 In network with:
Aetna
Anthem
Beacon Health Options
Blue Cross Blue Shield
Cigna
Humana
Magellan
Multiplan
Tricare
UBH
Self Pay Rate: $65
Dulcie M. Garrett, MA, LPC
Dulcie earned a bachelor's degree from Middle Tennessee State University with majors in both psychology and social work and a master's degree in Educational Psychology and Counseling from Tennessee Technological University. Dulcie has been privileged to provide counseling, mental health evaluation and treatment as well as supportive life coaching for over twenty years. She has worked with all age groups in a variety of settings, but particularly enjoys assisting those struggling with:
Depression
Anxiety
Grief and Loss
Career and Life Transitions
Marriage and Family Difficulties
Dulcie believes that we each have a very different story, but are united by common desires to be happy, productive and in supportive relationships with others. She is committed to supporting her clients in overcoming the obstacles that get in the way of them reaching their full potential and achieving their goals. How this is accomplished varies from client to client, but the goal is always to meet each person "where they are" and to develop a counseling relationship that encourages self-awareness and growth.
Dulcie's therapeutic approach is tailored to the individual, but she prefers Cognitive Behavioral Therapy (CBT), Solution Focused Therapy and Mindfulness. She feels her true gift is her genuineness and down to earth approach and the belief that providing a safe, supportive environment for the client allows change to occur.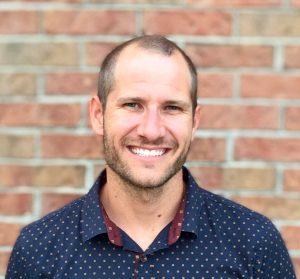 Ryan Culkin, MA
Ryan is the current Regional Clinic Director who oversees the daily operations and staffing of all Company Clinics in Virginia. He brings nearly a decade of clinical experience to Thriveworks. As a small business owner and a clinician, Ryan has many skills that make his role of growing the Virginia clinics, as well as all Thriveworks locations, imperative. While he is new to this role, his drive and passion for top-quality client services show through all of his efforts. In addition to his administrative role with Thriveworks, he is currently in the process of obtaining his LPC licensure in Virginia. Ryan is currently not accepting new clients, but possesses a vast amount of experience working with children and adolescents that are experiencing a variety of emotional and behavioral issues. Ryan received his Masters in Professional Counseling from Liberty University, and currently resides in Lynchburg, Va with his wife Rylie.