Christian Counseling in Durham, NC
From the time you start to practice Christianity, you are taught the importance of setting aside time to grow your relationship with God. You know the importance of reading scripture, attending church, and praying. Maybe as you have grown and life has gotten crazier, you have had less time to dive deeper into your faith. Wherever you are in your journey with God, it's never too late to make religion a priority.
I believe if you keep your faith, you keep your trust, you keep the right attitude, if you're grateful, you'll see God open up new doors. –Joel Osteen
When life gets tough, your ability to remain faithful and hopeful is powerful. However, seeking guidance and support along the way is not something to be shameful of. At Thriveworks Counseling in Durham, NC, we offer Christian counseling to those Christians seeking assistance to get back on the right path in their faith and overcome the challenges they are facing. We believe in taking a holistic approach to the way we help our clients. The mind, body, and spirit are all key factors in how we not only tackle our concerns but work towards an overall healthier state of being. Christian counseling combines a unique array of skills and techniques to help you during this journey. Call our office at (919) 629-3854 to start working with one of our counselors.
What Can I Expect During Christian Counseling?
Deciding to take the next step towards strengthening your faith and tackling your concerns is powerful. We understand that this can be an intimidating process when you don't know what to expect. The uncertainty can cause you to feel nervous, however, we want to help ease your mind when going into your first session.
Our Christian coaches at Thriveworks Counseling in Durham, NC are caring, compassionate, and understanding. They combine lessons of faith with psychological practices to carefully craft a unique plan of action, tailored to your wants, needs, and goals. Once they find the appropriate treatment plan, they will then start working with you in a variety of ways such as:
Biblical lessons: As a Christian coach, your counselor will directly pull from scripture during your sessions. It's important to reflect in the bible to connect with God on a deeper level. This also allows you to strengthen your faith and use the bible as a way to help you get through future challenges.
Prayer: Additionally, we understand how important it is to use prayer in our daily lives. Your counselor can help you during prayer and offer guidance if you are unsure of where to start.
Therapeutic tools: In addition to prayer and scripture, a variety of therapeutic tools will be used. This may include ways to manage stress or anger, coping mechanisms, and more.
Education: One of the most powerful tools is education. During your sessions, you will learn more and more about your faith and will connect with your Christian coach on a deeper and more meaningful level. Not only will you feel more educated in your faith, but your confidence will grow in your personal, work, and church life.
These are just some of the ways your counselor will connect with you during your sessions. There are so many ways to help you grow in faith and it's important to remember it's not just about the destination, but the journey.
Who Can Benefit from Christian Coaching?
There are a lot of different reasons to seek help from a Christian counselor besides strengthening your faith. Although that is a great reason to, we understand that everyone may be going through different obstacles as well. At Thriveworks Counseling, you can receive guidance for other areas such as:
Anxiety, depression, and/or other mental illnesses
Grief over the loss of a loved one
Marital problems such as infidelity and poor communication
Hormonal changes in adolescent children
Turmoil within the family unit
Coping with past trauma and PTSD (Post Traumatic Stress Disorder)
Low self-esteem
Unhappiness with progression in your job and personal goals
Stress management
Addiction therapy or how to cope with someone you love who has an addiction
The list above touches on just some areas of counseling that we can help you with. An important goal of Christian counseling is to help Christians identify their behaviors and habits that do not match God's teachings. In addition, we want to help you restore your commitment to your faith by giving you the tools to be successful in your walk with Christ.
Start a Relationship with a Christian Counselor at Thriveworks Counseling in Durham, NC
If you feel ready to start your journey with a Christian counselor towards the path of a full, blessed life, Thriveworks might be just what you need. Our counselors treat all of our clients with complete, compassionate care.
To secure an appointment with one of our therapists, you can book your session online through our booking portal or by calling (919) 629-3854 to be connected with a scheduling specialist. We offer a wide range of availability for our sessions to better serve you. In addition to our in-office appointments, we also offer online counseling via telephone or video.
We are so excited to hear from you.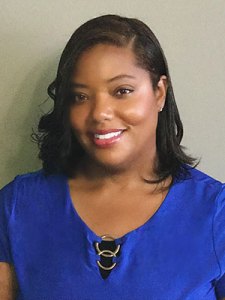 Accepting:
Aetna
Anthem
BCBS
Beacon Health Options
Cigna
ComPsych
First Health
Highmark
Humana
Humana-Military
Magellan
Medcost
Multiplan
Optum
Tricare East Non-Network
UBH
United Healthcare
Pending:
Self Pay Rate: $99
DeJuan Lundy, LCMHCS, LCAS
DeJuan J. Lundy is a Licensed Clinical Mental Health Counselor Supervisor and a Licensed Clinical Addictions Specialist with over 13 years of experience working with diverse populations, ages as well as a wide range of diagnoses and disorders. She specializes in the treatment of Anxiety, Depression, Adjustment Disorders, ADHD, PTSD, Addiction, Substance Abuse, Trauma, Anger Management, Stress Management, and Mood Disorders.
DeJuan received her Master's in Counseling from North Carolina Central University and her Doctorate in Counseling Psychology from American Free Will Baptist Graduate School of Theology.
DeJuan loves being a Counselor and believes it is not just a career, but a calling.  She uses an integrative and collaborative approach to therapy, by combining person centeredness, Cognitive Behavior Therapy, Solution focused Therapy as well as Mindfulness to assist her clients in their journey to becoming the best version of themselves.  She believes that every client is unique, and their needs are important.  DeJuan has an incredible skill of identifying her client's strengths and using those strengths to empower them to personal growth and change.
DeJuan enjoys working with Adolescents, Adults, Families and Couples and has grown to love a unique population of Military Families which consist of active duty, veterans and their families.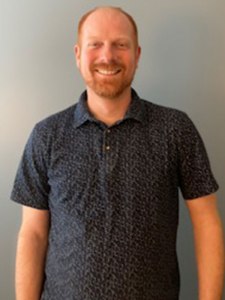 Accepting:
Aetna
Beacon Health Options
BlueCross BlueShield of NC
Cigna
ComPsych
First Health
Harvard Pilgrim
Humana
Magellan
Medcost
Multiplan
Tricare East Non-Network
United Healthcare
Self Pay Rate: $99
Giles Christman, LMFT
Giles Christman is a Licensed Marriage and Family Therapist in the Raleigh/Durham area, he completed his undergraduate degree at Brigham Young University and obtained his Master's in Marriage and Family Therapy at Virginia Tech. Giles is a bilingual Spanish and English family therapist with experience working with couples, families, children, adolescents, and adults. He has completed Trauma Focused Cognitive Behavioral Therapy training to assist children and teens as well as their caregivers with traumatic experiences and the impact of PTSD. He has worked conjointly with schools and juvenile justice to assist families in crisis with their at-risk youth that are experiencing problematic behaviors. Giles works from a strengths-based approach, assisting families to harness their inherent abilities and incorporates culturally competent services that instill trust and broaden understanding of who a person is and the potential they have. He is invested in guiding clients to develop rewarding relationships, improve respectful communication, and find fulfillment. Passion guides his work with couples and families and he instills hope towards individual and family goals. He works from a humanistic approach, accepting people as they are with a family systems view, recognizing the strength and value of relationships. Giles is a devoted father and husband, loves animals and nature, reading, and playing sports.
Giles specializes in working with individuals who are seeking help for:
• Marriage and Family
• Child Adolescent
• Premarital and Couples Counseling
• Blended Families
• Family Conflict
• Trauma
• Oppositional Defiance
• ADHD
• Depression/Self-harm
• Anger Management
• Social Anxiety
Accepting:
Aetna
Anthem
Beacon Health Options
Blue Cross Blue Shield
Cigna
First Health
Humana
Magellan
Medcost
Multiplan
Tricare East Non-Network
UBH
Self Pay Rate: $99
Dulcie M. Garrett, MA, LCMHC
Dulcie earned a bachelor's degree from Middle Tennessee State University with majors in both psychology and social work and a master's degree in Educational Psychology and Counseling from Tennessee Technological University. Dulcie has been privileged to provide counseling, mental health evaluation and treatment as well as supportive life coaching for over twenty years. She has worked with all age groups in a variety of settings, but particularly enjoys assisting those struggling with:
Depression
Anxiety
Grief and Loss
Career and Life Transitions
Marriage and Family Difficulties
Dulcie believes that we each have a very different story, but are united by common desires to be happy, productive and in supportive relationships with others. She is committed to supporting her clients in overcoming the obstacles that get in the way of them reaching their full potential and achieving their goals. How this is accomplished varies from client to client, but the goal is always to meet each person "where they are" and to develop a counseling relationship that encourages self-awareness and growth.
Dulcie's therapeutic approach is tailored to the individual, but she prefers Cognitive Behavioral Therapy (CBT), Solution Focused Therapy and Mindfulness. She feels her true gift is her genuineness and down to earth approach and the belief that providing a safe, supportive environment for the client allows change to occur.