Christian Counseling in Sterling Heights MI—Macomb Therapists and Counselors
As a Christian, you're taught from a young age to set aside time to grow your relationship with God. Maybe you weren't sure what that meant, or maybe life just got too busy for you to develop that routine. Wherever you stand in your journey with Christ, it's never too late to make an effort to better it.
"The reason birds can fly and we can't is simply because they have perfect faith, for to have faith is to have wings." –J.M. Barrie
When times get tough, remaining faithful and hopeful for better times is important. However, it can be easier said than done. At Thriveworks Sterling Heights, we offer Christian counseling to those Christians seeking assistance to find their way back to their desired path. Bettering your emotional, physical, and spiritual self is essential on your journey to a happier, healthier state of being.
Christian counseling is unique in that it incorporates Christian practices such as scripture reading, prayer, and biblical lessons into your counseling session. If you're looking for Christian counseling, give Thriveworks Sterling Heights, MI a call at (586) 238-4265.
How Can Christian Counseling Help Me?
Seeking help doesn't mean you aren't strong in your faith. Asking for help isn't a sign of weakness. Instead, it is a sign of strength. It takes strength to choose to better yourself and your relationship with Christ. When you choose to grow in your faith, you also choose to grow in your relationships, your self-reflection, and your ability to forgive yourself and others.
Christian counselors work with clients for a number of different reasons. No problems are too big or too small to seek guidance. At Thriveworks Sterling Heights, our Christian counselors can help you in areas such as:
Struggling to adjust to life changes
Relationship issues
Learning disabilities and/or problems in school
Career or job stress
Depression management
Anxiety help
Trouble overcoming past trauma
This list is only scratching the surface of reasons why people choose to seek Christian counseling. No matter what you may be facing, our counselors can provide the help you need that reflects the principles you live by.
How Does Christian Counseling Differ?
It can be intimidating to step into your first counseling appointment. The unknowns can cause you to feel nervous and unsure. Something that may ease your mind going into your first session is knowing your counselor practices the same religious beliefs you do. At Thriveworks Sterling Heights, we believe that it is important to consider your faith and religious views when we design your treatment plan. Christian counselors combine faith and psychological practices to form the perfect care appropriate for you.
Just as you mend your life to match God's good intentions, your counselor will mold your sessions to match your objectives. The goal behind Christian counseling is to restore your commitment to your faith and help you find your way on your walk with Christ.
Partner with a Christian Counselor at Thriveworks Sterling Heights, MI
If you are ready to seek help, but are nervous about facing scrutiny or judgement, a Christian counselor at Thriveworks Sterling Heights might be just what you need. Our Christian counselors provide a judgement-free zone to help you grow and better yourself not only as a person but as a Christian as well. They have the tools they need to help lead you toward the path of a blessed, fulfilled life.
If reading this has made you feel ready to take the next step in your faithful journey, give Thriveworks Sterling Heights a call today at (586) 238-4265. Not only can the Christian counselors at Thriveworks help you with whatever obstacle you're facing, they can help you create a healthy, spiritual routine that grows as you do.
When you call Thriveworks Sterling Heights you can expect a scheduling specialist to answer excited and ready to help pair you with a counselor. At Thriveworks, we want to be sure everyone gets the help they need and deserve. In doing so, we offer evening and weekend hours. We are excited to work with you and help guide you towards a happier and healthier life. We look forward to hearing from you.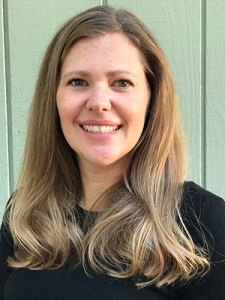 Self Pay Rate: $99
Crystal Smith, LPC
Philosophy of Care
Crystal is a Licensed Professional Counselor with over 15 years in the mental health field working with clients to improve life satisfaction. She specializes in treating adults and children who are struggling with depression, anxiety, Post-Traumatic Stress Disorder, trauma, abuse, neglect, relationship difficulties, adjustment issues, grief and loss, parenting support, and substance use disorders.
Crystal has a Master's Degree in Counseling with an advanced specialization in treating children and adolescents from Oakland University in Rochester, Michigan. She is trained in trauma-focused cognitive behavioral therapy and is a Certified Advanced Alcohol and Drug Counselor. Crystal has also completed the Level 1 Training in Gottman Method Couples Therapy.
Crystal creates a safe, welcoming, and supportive environment for her clients. She encourages personal empowerment through the use of strength-based strategies and motivational Interviewing techniques combined with psychoeducation, solution-focused techniques, cognitive behavioral therapy, and mindfulness practices to improve adjustment and live a more fulfilling life.
Specialties
Adjustment difficulties
Anxiety
Childhood trauma
Depression
Divorce support
Parenting support
PTSD
Self esteem
Substance Use disorders
Angel Arche, LMSW-C
Philosophy of Care
Angel Arche is a Licensed Master Social Worker in the State of Michigan with over 20 years of experience. She has worked with diverse populations including those with depression, anxiety, bipolar disorder, schizophrenia, substance abuse, life transitions, relationship issues, PTSD, grief and loss, and many other issues that affect how one functions daily. She completed her Bachelor in Social Work at University of Michigan-Flint, and received her Master of Social Work from Wayne State University.
Angel engages in collaborative, strength based, cognitive therapy, solution-focused therapy, client-centered, and emotionally focused approaches to therapy while keeping in perspective the need to be flexible, and creative. She is known for her eclectic and relatable approach tailored to the unique needs of each client.
Angel provides an open and compassionate environment to build a relationship with individuals, couples, and families always meeting people where they are at. She strives to help her clients regain peace and quality of life.
Specialties
Ages 13-65+
Anxiety/Stress
Couples/Marriage Relationships
Depression
Family Therapy
Grief & Loss
Life Transitions
Mood/Bipolar Disorder
Schizophrenia
Spectrum/Psychotic Disorders
Trauma/PTSD