Meet our Counselors
---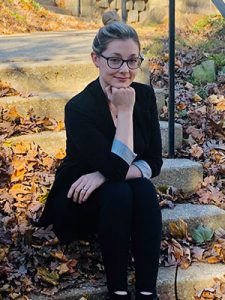 Allison Manning, LPC
Allison Manning is a Licensed Professional Counselor with a Master's Degree in Counseling Psychology. She has a certificate in Cognitive Behavioral Therapy from the Pennsylvania College of Osteopathic  Medicine and is trained in Dialectical Behavioral Therapy. She has seven years of experience working with adults and adolescents in a variety of treatment settings, including outpatient, inpatient, residential, and community-based settings. Allison has particular interest in treating anxiety, depression, and maladaptive relationships patterns. She takes a client centered approach informed by treatment modalities including CBT, DBT, and Motivational Interviewing.
Issues Treated
Addiction
Alcohol Abuse
Anger Management
Anxiety
Behavioral Issues
Bipolar Disorder
Borderline Personality
Career Counseling
Adolescent
Chronic Illness
Chronic Impulsivity
Chronic Relapse
Codependency
Coping Skills
Depression
Drug Abuse
Dual Diagnosis
Emotional Disturbance
Family Conflict
Gambling
Grief
Infertility
Life Coaching
Life Transitions
Oppositional Defiance
Peer Relationships
Pregnancy, Prenatal, Postpartum
Relationship Issues
School Issues
Self Esteem
Self-Harming
Sexual Addiction
Sleep or Insomnia
Spirituality
Sports Performance
Stress
Substance Abuse
Suicidal Ideation
Trauma and PTSD
Weight Loss
Women's Issues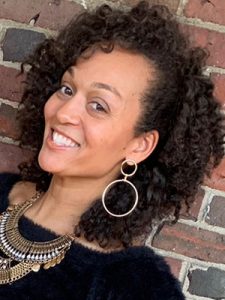 Dr. Dalesa C. Martinez, LMFT, PhD
Dr. Dalesa is a Licensed Marriage and Family Therapist who has been practicing for over 15 years. She graduated with both her Master's degree and Ph.D. in couple & family therapy from Drexel University. She also received post-graduate training in ESFT as a clinician, administrator and clinical supervisor.
She has serviced a multitude of individuals, families and couples through her direct clinical work, and also as a supervisor, professor, mentor, trainer and author. She has had the privilege of working in multiple settings, including community-based, in-home, outpatient and hospital settings.
Dr. Dalesa's goal is to help her clients to recognize their own power as individuals and in relationships, so that they can work their way out of therapy. Her philosophy is that her clients have the answers to their challenges, her role as a therapist is to collaboratively help them to uncover the places in which they are blocked and discover that they are the experts in their own growth, development and healing.
Dr. Dalesa has expertise in working with all populations, but specializes in work with adolescents and their families, couples, trauma, domestic violence, multi-generational issues, and connecting to purpose/sense of self. Her expertise also includes extensive work with marginalized populations, including issues related to race, ethnicity, socioeconomic status and LBGTQ+.
She encourages a whole life healing philosophy, helping the client to discover their inner light and become the best version of themselves. She prides herself in the journey to healing not being the easiest that her clients will take, but well worth it when they reach their desired outcomes.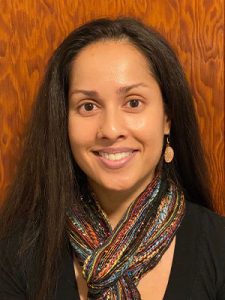 Edith Hutchins-Stieglitz, LCSW
Edie is a Licensed Clinical Social Worker who brings a strengths-based approach and compassionate spirit to her sessions.  She seeks to support clients to increase insight and awareness into themselves and their lives and empower them to create desired change.  She has been practicing for 8 years and has experience with individual, family, and group therapy with adults, seniors, and children.  She also has experience with residential treatment and intensive outpatient and partial hospitalization group therapy.  She graduated with a degree in Sociology from UMass Boston and received her MSW from Wheelock College.  She practices using a strengths-based, culturally competent, and trauma-informed approach and utilizes CBT and mindfulness to tailor treatment to each individual.  She has experience with the following:
Anxiety
Depression
Grief and Loss
End-of-Life
Trauma
Family Conflict
Life Stressors
Self-Worth
Edie believes that people have the ability to create change in their lives and she seeks to be a positive support and advocate for them on their journeys toward greater fulfillment and life satisfaction.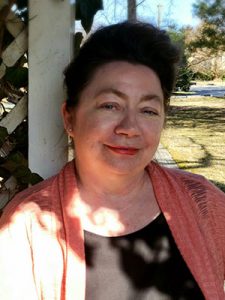 Marsha A. Meadows, MA, LPCMH, LPC, LCDP, LCADC, CADC, NCC
I am a multi-state licensed professional counselor and addiction counselor empowering individuals since 1999.  I hold a master's degree in clinical psychology.  I provide individual therapy for mental health, life adjustments, and addiction disorders.  Depression, anxiety, and relationship issues are common concerns of my clients.  Grief/loss, marital/separation/divorce, work/career, and body image/weight are also typical challenges I see.  I serve adolescents & teenagers age 14 – 19 and adults.
I specialize in rational emotive behavioral therapy and believe in the Law of Attraction. Changing how we think, changes the way we feel and act. In a non-judgmental, safe and caring way, I use my knowledge and skills to help you discover your options and possibilities…your choices, your decisions, your opportunities.
Specialty areas include but not limited to:
Alcoholism & other substance abuse/Gambling & process addictions
Relationship challenges
Anxiety/Depression
Career and Life Transitions
Self Esteem
Grief/Loss/Bereavement
Stress Management
Anger and Impulse Control
Trauma
Behavioral Issues
Parenting
Family Conflict
Coping Skills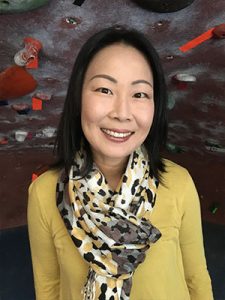 Ryoko Ohara, LPC
Ryoko is a Licensed Professional Counselor who brings her person-centered mindful approach to individuals seeking fulfillment and inner peace. Experienced in inpatient and outpatient settings, Ryoko has helped adults using compassion, knowledge, experience and music therapy skills.
Board-certified in music therapy with degrees in psychology, Ryoko has worked with both individuals and groups. Ryoko invites you to share with her your struggles with:
life stressors
life fulfillment
relationship issues
anxiety
depression / mood instability
mood swings
self-confidence
balancing mind and body
Ryoko will work with you on a path to empowerment.
日本語でお話しできます。
ストレスや悩みなどで困っていられる方、もっと毎日明るく楽しく過ごせればいいなぁと思っていられる方、日本語で一緒にお話ししましょう。
(I can speak Japanese. If you are struggling with stressors or you just want more joy, happiness, and fulfillment in your life, let's talk in Japanese.)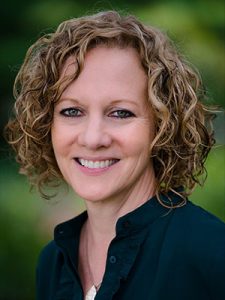 Sharon John, LCSW
Sharon is a Licensed Clinical Social Worker with extensive experience working with individuals and groups supporting school-aged children, adolescents, adults and families in various settings. Her experience includes working with adolescents and adults with a variety of issues, such as:
Anxiety
Social Phobia
Trauma / PTSD
LGBTQIA+/sexuality issues
Attention-deficit hyperactivity disorder / ADHD
Obsessive compulsive disorder /OCD
Depression
Low self-esteem
Relationship problems / Family conflict
Grief and loss
Sharon offers an eclectic approach to treatment, utilizing Cognitive Behavioral Therapy (CBT) and Relational Therapy. Sharon's focus combines each client's personal strengths with therapeutic strategies to develop an individual plan that is right for each client. Sharon graduated from Rutgers University with a Master's Degree in Social Work after earning her Bachelor's degree in Psychology at Temple University.
Sophia Park, LMFT
Dr. Sophia Park is a Licensed Marriage and Family Therapist whose diverse background has contributed to a presence that is open, respectful and collaborative. She works with individuals, couples, and families in crisis to help resolve conflict, improve communication skills, and work toward healthier relationships. She welcomes persons struggling with acculturation, identity, and/or inter-generational issues.
Dr. Park holds a Master of Divinity (M.Div.) and Doctor of Theology (Th.D) in Pastoral Theology and Counseling from Columbia Theological Seminary. Her clinical background includes over fifteen years of clinical experience including psychiatric in-patient units, addiction clinics, hospital chaplaincy, private practice, and academic teaching. With her understanding of the importance of spirituality & faith in clients' lives she is able to provide spiritually-integrated psychotherapy.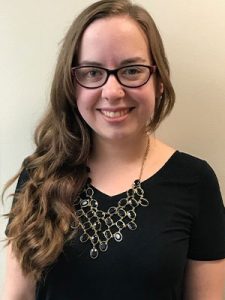 Tess Stone, LPC
Tess is a Licensed Professional Counselor who strives to empower clients to embrace their authentic selves and create their own happiness. Tess works from a Cognitive Behavioral Therapy and Narrative Therapy approach to help clients to develop healthy coping skills, overcome obstacles and achieve their goals. Tess provides individual, couples, family, and group therapy and has experience working with clients struggling with symptoms of depression, anxiety, relationship problems, bipolar disorder, post-traumatic stress disorder and many other diagnoses and issues. She helps clients with life stressors, self-esteem, relationships and issues in the family system and with issues related to human sexuality. Tess has training is areas, such as, Dialectical Behavioral Therapy (DBT), collaborative assessment and management of suicidality (CAMS), best practices for working with LGBTQ+ community, eating disorder and love and sex addiction recovery. Tess earned a Bachelor of Science in Psychology Clinical Counseling from DeSales University and a Masters of Arts in Professional Clinical Counseling from LaSalle University.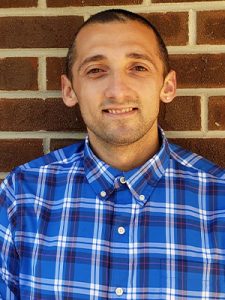 Zack Elisio, LMFT
Zack Elisio is a Licensed Marriage and Family Therapist. Zack has extensive experience working with couples, families, and individuals facing trauma and hardship. Zack has learned that connection with others and with oneself is a powerful tool to heal the devastating blows life can deliver. Symptomatic patterns often result in people becoming lost or stuck in repetitive patterns that contribute to us not living our full-lives.
Zack received his bachelor's degree from West Chester University and his Master's degree from La Salle University.  Zack received post-training is ESFT and became certified in 2016. Currently, Zack is embarking on earning his PhD in counselor education and supervision from Capella University. Zack's research interests are bereavement, childhood loss, couples in distress, conflict and family hopelessness.
Zack embraces a strength-based, relational framework that supports people in interpersonal as well as individual challenges. Zack incorporates ESFT, family systems work as well as humanistic approaches to support people creating the best lives for themselves. Zack utilizes a collaborative approach in which therapy can be used to work through distress together. This may include the following: Couple/Family Conflict, Depression, Anxiety, Self-Worth, Relational Distress, Grief/Loss and Trauma.
►
Dr. Jim Houck, Ph.D., CCTP
Dr. Jim is a licensed professional counselor and a Certified Clinical Trauma Professional and EMDR clinician. He graduated from Loyola University with a M.S. in Pastoral Counseling and a Ph.D. in Counseling Education and Supervision. He also holds an M.Div. from Asbury Seminary in Kentucky and has spent many years counseling people of all faiths how to integrate their religion and spirituality into their mental health issues.
In addition, Dr. Jim's clinical and research interests include working with adolescents and adults around issues of depression, anxiety, loss, grief and bereavement, trauma recovery, intergenerational trauma, near-death experiences, LGBTQAI, substance abuse recovery, clinical supervision, HIV/AIDS, personality and human development.
Dr. Jim believes in the potential of everyone to not only make sense of their mental health issues, but also be empowered to succeed in life by discovering their resiliency, strengths and personal gifts.
He is the author of several books, including Reclaiming Authenticity: A Psychospiritual Approach to Transformation and Transcendence, and When Ancestors Weep: Healing the Soul from Intergenerational Trauma.
"Discover the courage to reclaim that which has always been in you."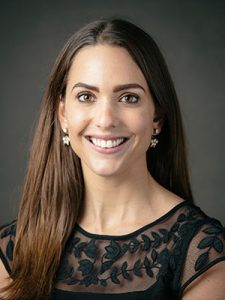 Michelle Hennessey, LPC
Michelle is a Licensed Professional Counselor (LPC) with 10 years working in the hospital and healthcare industry. She has experience working with adults in a variety of settings including inpatient psychiatric hospitals, chemical dependency units and general outpatient services. Michelle specializes in treating depression, anxiety, relationship problems, trauma, grief and loss, addiction/substance use, mood disorders, communication and intimacy, anger management, and problems related to stress, careers, and life transitions.
Michelle earned her Bachelor of Arts degree from Arcadia University in Psychology and her Master of Science degree from Chestnut Hill College in Clinical and Counseling Psychology. She draws on principles from psycho-dynamic psychotherapy, cognitive behavioral therapy (CBT), solution-focused brief therapy, motivational interviewing, family systems therapy, dialectical-behavioral therapy (DBT) informed techniques, and has a strong belief in incorporating strengths-based approaches to an individualized treatment plan.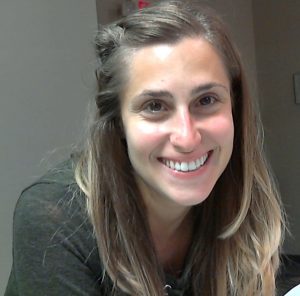 Barbara Faracchio, MS, LPC
Barbara earned her bachelor's degree in Psychology at Temple University and received her master's degree from Chestnut Hill College in Counseling and Clinical Psychology. Barbara's approach is warm, encouraging, and collaborative. She has experience working with adults in early and long-term recovery. Barbara believes our upbringing contributes to how we interact with others and that working through past traumas may help improve present relationships. Barbara practices trauma-informed counseling and also has experience working with clients who are survivors of childhood sexual abuse, physical abuse, emotional abuse, and neglect. Barbara's background also includes working with adults experiencing a variety of concerns such as, but not limited to:
Adult children of alcoholics/addicts/dysfunctional family systems
Co-dependency
Communication and intimacy
Depression, Anxiety, other mood disorders
Issues related to sexual orientation and gender identity
Recovery from trauma using both talking therapy and EMDR
Relationship and Interpersonal stress/conflict
Situational stress and adjustment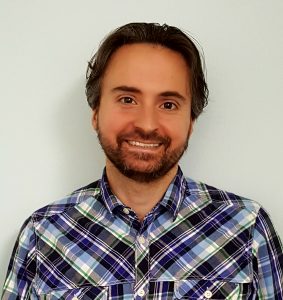 Michael Veneziale, MA, MT-BC, LPC
Michael is a Board-Certified Music Therapist, Licensed Professional Counselor, and Certified Practitioner of Accelerated Resolution Therapy (ART). He brings a psychodynamic, person-centered approach to his therapy work and focuses on client strengths and interpersonal relationships. He is caring and nonjudgmental and believes that creating a safe space is of the utmost importance so that clients can feel free to be who they are and the therapeutic relationship can flourish.
Michael earned his Bachelor of Arts degree from College of the Holy Cross and his Master of Arts in Music Therapy from Drexel University. In addition to his music therapy work, he has undergone training specific to trauma recovery, cultural awareness, adolescents, and the LGBTQAI+ population. He has worked in crisis center, drug and alcohol rehab, inpatient psychiatric, school, and transitional housing settings with children, adolescents, and adults. His primary focuses are aggression, anxiety, depression, personality disorders, psychotic disorders, substance abuse, and trauma.
Michael's training in ART allows him to support clients who are motivated to change but reluctant to share about any struggles they may have, ranging from depression and anxiety to substance abuse to complex trauma. Michael's music therapy training allows clients to use live and recorded music to achieve non-musical goals such as increasing self-esteem, coping with depression and anxiety, recovering from substance abuse, and mastering symptoms of trauma. Michael believes that music can say for us what we often struggle to say for ourselves; to this end, music therapy is ideal for people who struggle to express their feelings verbally. Even so, Michael is adept at facilitating talk-therapy sessions to meet the needs of the client and incorporates cognitive-behavioral therapy techniques into his work.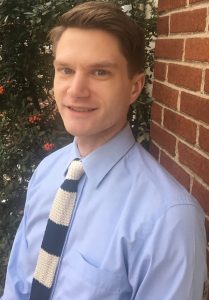 Peter McCall, LCSW
Peter earned his Bachelors degree at Susquehanna University and his MSS at Bryn Mawr College in the Graduate School of Social Work and Social Research. Peter received Post-graduate training in Eco-Systemic Structural Family Therapy, a treatment model that emphasizes the role of family relationships in alleviating distress. The majority of Peter's professional experience has involved working with children, adolescents, adults, and families to address issues contributing to problematic life patterns. Peter specializes in treating depression, anxiety, relationship problems, family conflict, trauma, life transitions, social functioning, oppositional behaviors, and helping those who feel "stuck" to get "un-stuck." Peter comes across as down to earth, understanding, collaborative, and believes that good therapy helps one to feel understood, gain insight, and grow.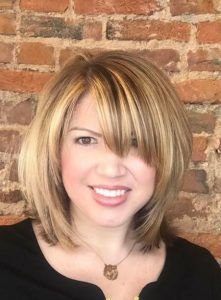 Heidi Faust, Owner, CEO, and Clinical Director
Heidi is the Practice Owner of the Thriveworks locations in Media, PA, and Wilmington, DE and also works at the Thriveworks corporate headquarters as the Chief Compliance Officer where she ensures that clinical operations comply with relevant ethical, regulatory, safety, and billing guidelines. Heidi joined Thriveworks in 2012 and previously served as a Clinician, Clinic Manager, Regional Clinic Director, and Executive Clinic Director.
Heidi has over fifteen years of clinical experience working in the mental health field with children, adolescents, adults, couples, and families and has worked in a variety of settings as both a clinician and an Administrator including community-based mental health, hospital, university, non-profit family law firm, inner-city public school, transitional housing/homelessness, and private practice. Additionally, Heidi has extensive experience in working with immigrants, minority groups, people who identify as LGBTQIA+, and also speaks conversational Spanish.
Heidi holds a B.A. in Psychology from George Mason University, a Master of Social Work from Hunter College in New York City, and she is a Licensed Clinical Social Worker in Pennsylvania. Heidi strongly believes that counseling is not only for those who are hurting, but that anyone and EVERYONE can benefit from counseling. Call to schedule an appointment today!