Meet our Counselors
---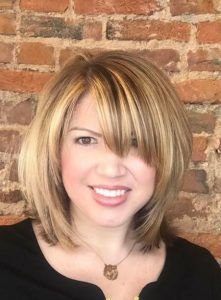 Heidi Faust, Owner, CEO, and Clinical Director
Heidi has over ten years of clinical experience working in the mental health field with children, adolescents, adults, and families and has worked in a variety of settings including community based mental health clinics, universities, hospitals, and inner-city public schools. Heidi specializes in treating depression, anxiety, relationship problems, trauma, sexual abuse, loss/grief, panic attacks, phobias, addiction/substance use problems, anger management, attention-deficit hyperactivity disorder, and problems related to stress, careers, and life transitions. Additionally, Heidi has extensive experience in working with immigrants, minority groups, people who identify as LGBTQIA, and also speaks conversational Spanish.
Heidi earned a Bachelor's (BA) degree in Psychology from George Mason University in Fairfax, VA, and a Master of Social Work (MSW) degree from Hunter College of the City University of New York (CUNY), in New York City. Heidi draws on principles from psycho-dynamic psychotherapy, cognitive behavioral therapy (CBT), family systems therapy, trauma-focused treatments, and has a strong belief in incorporating supportive, humanistic, and strengths-based approaches.
As of January of 2018, Heidi has now been practicing with Thriveworks Counseling for over six years and has also served as the Clinical Manager (CM) of the two Philadelphia offices for nearly three years. Heidi's passion for leadership, management, and supervision has led her to her newest venture as an Administrator as she embarks on a new journey as an Entrepreneur in opening her own Thriveworks Counseling franchise practice in Media, PA. Heidi strongly believes that counseling is not only for those who are hurting, but that anyone and EVERYONE can benefit from counseling. Call today to schedule an appointment!
---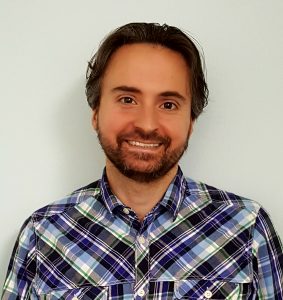 Michael Veneziale, MA, MT-BC, LPC
Michael is a Board-Certified Music Therapist and Licensed Professional Counselor. He brings a psychodynamic, person-centered approach to his therapy work and focuses on client strengths and interpersonal relationships. He is caring and nonjudgmental and believes that creating a safe space is of the utmost importance so that clients can feel free to be who they are and the therapeutic relationship can flourish.
Michael earned his Bachelor of Arts degree from College of the Holy Cross and his Master of Arts in Music Therapy from Drexel University. In addition to his music therapy work, he has undergone training specific to trauma recovery, cultural awareness, adolescents, and the LGBTQAI+ population. He has worked in crisis center, drug and alcohol rehab, inpatient psychiatric, school, and transitional housing settings with children, adolescents, and adults. His primary focuses are aggression, anxiety, depression, personality disorders, psychotic disorders, substance abuse, and trauma.
Michael's music therapy training allows clients to use live and recorded music to achieve non-musical goals such as increasing self-esteem, coping with depression and anxiety, recovering from substance abuse, and mastering symptoms of trauma. Michael believes that music can say for us what we often struggle to say for ourselves; to this end, music therapy is ideal for people who struggle to express their feelings verbally. Even so, Michael is adept at facilitating talk-therapy sessions to meet the needs of the client and incorporates cognitive-behavioral therapy techniques.
---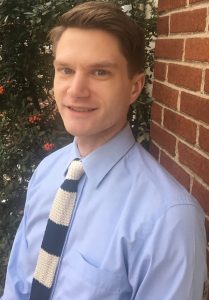 Peter McCall, LCSW
Peter earned his Bachelors degree at Susquehanna University and his MSS at Bryn Mawr College in the Graduate School of Social Work and Social Research. Peter received Post-graduate training in Eco-Systemic Structural Family Therapy, a treatment model that emphasizes the role of family relationships in alleviating distress. The majority of Peter's professional experience has involved working with children, adolescents, adults, and families to address issues contributing to problematic life patterns. Peter specializes in treating depression, anxiety, relationship problems, family conflict, trauma, life transitions, social functioning, oppositional behaviors, and helping those who feel "stuck" to get "un-stuck." Peter comes across as down to earth, understanding, collaborative, and believes that good therapy helps one to feel understood, gain insight, and grow.
---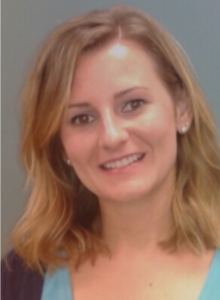 Emily Kennedy, LMFT
Emily Kennedy has a Masters degree in Marriage and Family Therapy and is a Licensed marriage and family therapist in Pennsylvania. Emily has extensive experience working with couples, focusing on helping couples achieve stronger and more intimate relationships. Emily has significant experience working with children, teens and their families, utilizing a variety of models, including, but not limited to, Eco-Systemic Family Therapy Model, Emotion Focused Therapy, and Attachment Based Family Therapy Model.
Emily is a Strengths Based Therapist, focusing on creating a safe environment in which family members can feel acknowledged and understood, while helping to explore and overcome the obstacles and challenges to achieving the changes they desire. Emily practices a collaborative approach that helps to build a strong therapeutic relationship. The Systemic Approach utilized by Emily, will help the individual identify how the pieces of yourself and your life interrelate and intersect with one another.
Emily has spent many years working in Family Based Services, an intensive home-based family therapy program for children at high risk, both as a clinician and as the Director of the program. Emily has completed an intensive post-graduate training with the Philadelphia Child and Family Therapy Training Center. Also to better serve her clients Emily participates in continuing education throughout the year.
Additional Areas of Expertise and Focus:
Depression, anxiety, ADHD, suicidal thoughts, self-harming behaviors, trauma, and working with relational conflict resolution between couples and between parents and children.
.
---