Meet our Counselors
---
Darlington Ocansey, LCSW
"If you want to go fast, go alone. If you want to go far, go together." Proverb
A majority of people are aware that taking care of their physical health consists of having a healthy diet, exercising, and visiting the doctor for an annual physical.  But how often do people stop and think about taking care of their mental health?  I am a Licensed Clinical Social Worker with over 8 years of experience working with individuals, families, groups, and couples. I graduated from Rutgers University with a Masters of Social Work. Whether you are dealing with anxiety, depression, relationship issues, problems in your marriage, grief, job stress or any other common life problems, know that you can expect to receive help from a highly qualified therapist. My mission is to provide a safe, comfortable environment and to empower each person to find solutions to life's difficult moments.
My specialties include:
Anxiety
Depression
Stress Management
Autism Spectrum Disorder
Group Therapy
Family Therapy
Individual Therapy
Couples Therapy
Chronic Illness
Dr. Shirley Jean Johnson, DBH, MS, LPC, NCC
Dr. Shirley Jean Johnson began her career as a nurse. After she became a Master's Degree level therapist, she continued her education to include a DHB [Doctorate in Behavioral Health] degree. She has received training in the relationship of the physical health and the psychological health and how they impact each other.
She works under her licensure as a Licensed Professional Therapist. Her experience is inclusive in multiple facets of interventions that include: Individual, Couples, Family and Group types of therapies. Dr. Johnson works with many ideologies, such as: Cognitive Behavioral Therapy, Dialectical behavior therapy, Existentialism, Psychotherapeutic, Art Therapy and Psychoeducational Counseling.
One of her specialties is Trauma. Trauma comes in many forms: Military, Abusive, Childhood, Sexual, Vehicular and Personal. Dr. Johnson feels her competencies fall into many Psychological Disorders and Modalities.
Her subspecialties include, but are not limited to:
Depression
Anxiety
Trauma / PTSD
LGBT+ concerns
Self esteem
Dissociative Disorder
Child Centered Therapy
Chronic Illness Therapy
Life transitions
Marriage Counseling
Stress Management
Women's Issues
Grief and Bereavement
Jaquita Shorts, LMFT, LPC
I am a licensed marriage and family therapist (LMFT) and professional counselor (LPC) whose passion is to help strengthen families and individuals who are facing life changing events/issues by facilitating and promoting personal growth, individuality, and family unity. My clinical experiences comprise of individual, couples, and family therapy which include life/personal/family skills training, trauma focused therapy, grief and loss, stress management, etc. I have an extensive background working with individuals who may experience depression, anxiety-related issues, trauma, and other life altering challenges. My ultimate career goal in any capacity is to assist individual and families in developing strategic solutions that are progressive and efficient.
I have skills/training/education in the following fields:
Anger management
Alcohol abuse
Divorce
Grief
School issues
Marital and premarital
Stress
Behavioral issues
Bi-polar disorder
Emotional disturbance
Family conflict
Peer relationship
Self-harming
Trauma and PTSD
Women issues
Keira Young, LAPC, NCC
Congratulations! You have officially taken the first step toward becoming a better version of yourself. Through a person-centered approach, we will focus on your needs, your strengths, and your goals. We will work together to find balance and contentment in your life. I have 16 years of experience in mental health. I earned my MA in Clinical Mental Health Counseling. I am an Associate Professional Counselor as well as a Nationally Certified Counselor.
I am passionate about working with individuals who live with:
Depression
Anxiety
Severe and persistent mental illnesses
Autism spectrum disorder
I look forward to meeting you!
Mareba Lewis, M.S., LPC, CRC
Today is a great day to have a great day.  This is a mantra I have come to live by.  As a former officer in the United States Army, I have traveled the world and have found many commonalities amongst people from different cultures and backgrounds.  The two commonalities that struck me the most are our desire to obtain Peace and Happiness.   This discovery, along with my natural instinct to be compassionate and non-judgmental, led to my quest to become a therapist.  I am a graduate of Georgia State University with a M.S. in Rehabilitation Counseling.  I am a Licensed Professional Counselor and Certified Rehabilitation Counselor with almost 10 years in this field.  My military background has afforded me the pleasure of living and working with people from various ethnic, religious and socioeconomic backgrounds.  I incorporate those experiences in my therapeutic approach when relevant. My goal is to help facilitate your journey to Peace and Happiness according to your morals and values.
Specialty Areas:
Addiction
Substance Abuse
Adjustment Disorder
Impulse Control
Depression
Employment Barriers
Preferred Population:
Adults
Veterans
Children (6-10)
Adolescents (14-19)
Nancy Dupre, LPC
"Healing takes courage, and we all have courage, even if we have to dig a little to find it." - Tori Amos
Welcome, I'm Nancy Dupre a Licensed Professional Counselor and an avid traveler. I enjoy spending time with my family traveling but I also enjoy the art of healing.  I love providing therapy that offers a safe, nonjudgmental relationship to explore parts of you that may have never explored before and to expand your insight to your own needs. At times this may make you feel afraid, scared or ashamed but through this process you would develop meaningful insights to discover what your strengths are.
I have extensive experience working with children and adults who are seeking to overcome depression, anxiety, work on behavior modification and heal broken relationships.
No matter how stuck or hopeless you may feel, you have the power to take control and embrace the person you'd like to be.
My specialties include:
Individual Therapy
Group Therapy
Family Therapy
Behavior Modification
Couples Therapy
Anxiety
Depression
Victoria Miller, MS, LAPC
Victoria is an Associate Professional Counselor, Marriage and Family Therapy doctoral student, Army veteran, and owner of Thriveworks McDonough. She holds an MS in Psychology, and a BA in Experimental Psychology. Victoria is experienced in working with children, adolescents, teens, adults, couples, and families. She is passionate about working with individuals and families of unique and diverse backgrounds and experiences such as military families and gender diverse communities, assisting those with questions or exploring their gender and sexual identity. Victoria believes in improving the quality of life and well being in the people she serves. You will feel genuine care and devotion in Victoria's highly effective person centered therapy approach.  She knows that putting the individual's needs first, and giving unconditional positive regard is a proven method that you can count on.
Specialties include:
Life coaching
Grief & loss
Life transitions
Depression and Mood Disorders
Attention Deficit Hyperactivity Disorder
Anxiety
Military/ Veterans
Marriage Therapy
Couples Therapy
Family Therapy
LGBTQIA+
Trauma
She utilizes treatment modalities such as Cognitive Behavioral Therapy, Solution focused Therapy, and Narrative Therapy. Whether you're struggling with the stressors of daily life or experiencing difficulty in your relationships, her knowledge and expertise will guide you in exploring healthier ways to cope, gaining valuable insight and understanding about your situation, and living your best authentic life.
►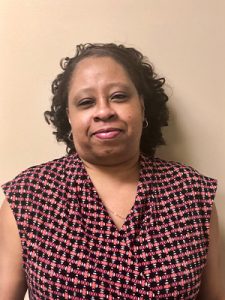 In network with:
Aetna
Anthem
Blue Cross Blue Shield
Caresource
Cigna
Humana
Multiplan
Farah Southwell, LPC
Do you experience relationship struggles within your family?  Do you sometimes get really frustrated, worried, lonely, or exhausted about your life or your family? My goal is to help you and/or your family get through this tough journey and gain a functional & happier life. I am here to help improve family relationships and to communicate effectively with your child/adolescent.
Farah Southwell is a Licensed Professional Counselor providing 20+ years of therapeutic services to children, adolescents, and families in clinics, communities, schools & home-based settings. She earned a B.S. in Psychology and M.S. in Mental Health Counseling from Barry University in Miami, Florida. Farah's therapy style consists of kindness, respect, and empathy. She incorporates cultural sensitivity into her work to accommodate and respect differences in opinions, values, beliefs and attitudes of various cultures. She is fluent in French and Haitian Creole.
Specialties include:
Depression
Anxiety
Family Conflict
Adjustment Difficulties
Grief/loss
Cultural Differences
Relationship Issues
Cultural Differences
School/Student Issues