Meet our Counselors
---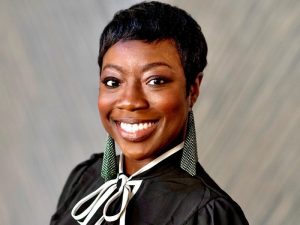 Tamara Richards, LAPC
As an Associate Professional Counselor, Tamara provides therapy to clients experiencing a variety of difficulties including anxiety, depression, disappointment, trauma, grief, and struggles with daily life stressors. Tamara has experience in providing individual, group, and family therapy. Tamara believes in working collaboratively with her clients to facilitate ultimate growth and change in their lives. She is passionate about helping clients overcome barriers that prevent them from living and being the best they can be. She ensures that clients are provided with a safe environment to facilitate healing, discovery, and renewal through the therapeutic process.
In working with a diverse population of clients, Tamara understands that therapy is not a "one size fits all." As a result of this, she takes an eclectic approach to therapy which includes various counseling models such as person-centered, solution focused, and Cognitive Behavioral Therapeutic, to name a few. Tamara has received continuing education training in grief counseling, depression, and post-traumatic stress disorder. She continues participating in continuing education courses throughout the year as she continues to hone her clinical skills.
Tamara earned her B.A. in Criminal Justice from the University of Georgia. She received her Master of Science in Clinical Mental Health Counseling from Mercer University in 2013 and first began practicing in 2014. Tamara has over a decade of combined experience in the fields of counseling and education. As a counselor, she has worked with a diverse group of clients including children, adolescents, and adults. Tamara is also a certified educator, which has allowed her the opportunity to educate adolescents ranging from the ages of 10-14 in the public school system.
Tamara is licensed as an Associate Professional Counselor in the state of Georgia #APC004378 and is under the clinical supervision of Shelly Daniel, LCSW (license #CSW004860).
Tamara Specializes in the following:
Depression
Grief
Anxiety
Trauma
Self-esteem Issues
Women's Issues
Behavioral Issues
Adolescents/Teens
Life Transitions
Anger Management
Career Counseling
Workplace Issues
Christian Counseling upon request
►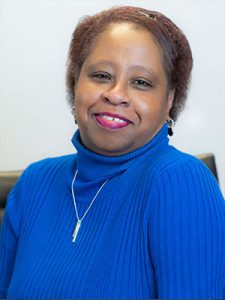 Accepting:
Aetna
Amerigroup
Anthem
Blue Cross Blue Shield
Caresource
Cigna
Humana
Optum
United Behavioral Health
Farah Southwell, LPC
** Available for online counseling
Do you experience relationship struggles within your family?  Do you sometimes get really frustrated, worried, lonely, or exhausted about your life or your family? My goal is to help you and/or your family get through this tough journey and gain a functional & happier life. I am here to help improve family relationships and to communicate effectively with your child/adolescent.
Farah Southwell is a Licensed Professional Counselor providing 20+ years of therapeutic services to children, adolescents, and families in clinics, communities, schools & home-based settings. She earned a B.S. in Psychology and M.S. in Mental Health Counseling from Barry University in Miami, Florida. Farah's therapy style consists of kindness, respect, and empathy. She incorporates cultural sensitivity into her work to accommodate and respect differences in opinions, values, beliefs and attitudes of various cultures. She is fluent in French and Haitian Creole.
Specialties include:
Depression
Anxiety
Family Conflict
Adjustment Difficulties
Grief/loss
Cultural Differences
Relationship Issues
Cultural Differences
School/Student Issues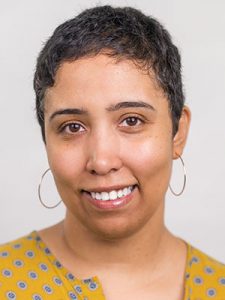 Keira Young, LAPC, NCC
** Available for Online Counseling **
Congratulations! You have officially taken the first step toward becoming a better version of yourself. Through a person-centered approach, we will focus on your needs, your strengths, and your goals. We will work together to find balance and contentment in your life. I have 16 years of experience in mental health. I earned my MA in Clinical Mental Health Counseling. I am an Associate Professional Counselor as well as a Nationally Certified Counselor.
I am passionate about working with individuals who live with:
Depression
Anxiety
Severe and persistent mental illnesses
Autism spectrum disorder
I look forward to meeting you!
Koriand'R Comegys, LPC
** Available for online counseling only
Hi! I am a Masters Level therapist. I received a Bachelor's of Science in Psychology in 2012 from Southern Polytechnic State University. I went on to receive a Master's of Science in Mental Health Counseling from Georgia State University in 2014.
During my Graduate program I completed my school internship at DeKalb Regional Youth Detention Center in 2013. After graduating, I gained experience in various settings to include a very prominent mental health hospital.
I have experience working with youth and adults. I have worked with clients whose life choices led them to legal consequences and those who life events led towards a breaking down of family connections. I have worked with people on each end of the economic spectrum. I believe the past is just part of our story, not something to define us.
I am excited to work with you as an individual, couple, or family to evaluate and plan effective treatment that moves you toward a better life.
My experience includes:
Substance Abuse
Depression
Anxiety
Stress
Trust
Anger Management
Trauma
Adjustment issues
LGBT issues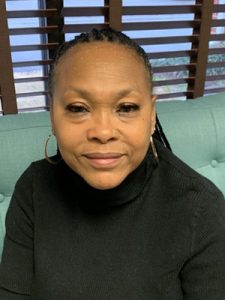 Myngnon Walton, LAPC
Myngnon, a native of Georgia, is an Associate Professional Counselor (LAPC). While she is attaining her LPC, she will be supervised by another licensed clinician. Because of her love for connecting with people, she was inspired to obtain her Bachelors of Science in Human Services and Psychology and Masters of Science in Clinical Psychology from Clayton State University.  Myngnon has built therapeutic relationships with individuals from diverse cultures and ages that range from 5 to 75.
Myngnon believes that we all face challenges. Some of us need assistance in learning coping skills to overcome those challenges of life.
Myngnon uses client-centered and Cognitive Behavioral Therapy (CBT) in her sessions with individuals and families in areas of:
Anxiety
Anger Management
Bipolar
Depression
Schizophrenia
Trauma/PTSD
Tiwanna Davis, LPC
If you're looking for extra support and guidance through a challenging time or you're ready to move in a new direction in your life, therapy is a great first step. With compassion, empathy and a safe environment, we will work together identifying issues, gaining insights into unhealthy patterns, setting goals for the future and making the changes you desire for a more fulfilling life. My years in the inpatient setting have prepared me to treat individuals suffering from a wide range of psychological difficulties and acuity. I work with adolescents, individuals, couples, and families.
I assist clients through life transitions as they contend with the challenges of adolescence, current and past trauma, assuming the responsibilities of adulthood, adjusting to marriage, parenting, divorce, aging, loss and grief and retirement.  Utilizing an eclectic therapy approach, I strive to provide a safe space for you to explore the painful circumstances you find yourself experiencing. Then, empower you to make the changes that will lead you to a more fulfilling and peaceful life. It will be my pleasure to guide and support you along your journey of creating a happy, healthy you.
Victoria Miller, LPC
** Available for online counseling
"If you are afraid to take a chance, take one anyway. What you don't do can create the same regrets as the mistakes you make." ― Iyanla Vanzant
Victoria is a Licensed Professional Counselor, Marriage and Family Therapy doctoral candidate, Army veteran, and owner of Thriveworks McDonough. She holds an MS in Psychology, and a BA in Experimental Psychology. Victoria is experienced in working with children, adolescents, teens, adults, couples, and families. She is passionate about working with individuals and families of unique and diverse backgrounds and experiences such as military families and gender diverse communities, assisting those with questions or exploring their gender and sexual identity. Victoria believes in improving the quality of life and well-being in the people she serves. You will feel genuine care and devotion in Victoria's use of highly effective therapy approaches. She knows that putting the individual's needs first, and giving unconditional positive regard is a proven method that you can count on.
Specialties include:
Life coaching
Grief & loss
Life transitions
Depression and Mood Disorders
Attention Deficit Hyperactivity Disorder
Anxiety
Military/ Veterans
Marriage Therapy
Couples Therapy
Family Therapy
LGBTQIA+
Trauma
Whether you're struggling with the stressors of daily life or experiencing difficulty in your relationships, her knowledge and expertise will guide you in exploring healthier ways to cope, gaining valuable insight and understanding about your situation, and living your best authentic life.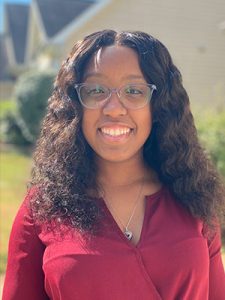 Lynesha Brown, INTERN
The good life is a process, not a state of being. It is a direction, not a destination".
- Carl Rogers
Lynesha R. Brown, is an intern who holds a Bachelor of Science in Clinical Psychology from Kutztown University. She is currently pursuing a Master of Science in Clinical Psychology specializing in Mental Health Counseling at Capella University.
She has extensive experience working with adults in variety of situations including homelessness, residential facilities and the court system. She focuses on challenges such as trauma, anxiety, depression, life transitions, PTSD and communication issues while utilizing strength-based, person-centered approach.
Lynesha ensures that flexibility, meeting the individual/families where they are, and having patience alongside a safe environment, help each individual to feel secure through the process. She also believes that clients have the answers and that with her help they will find a deeper awareness of who they are, who they want to become, and how to propel into a path of healing, growth and actualization. Her specialities include:
• Trauma
• Anxiety
• Depression
• Life Transitions
• PTSD
• Couples Counseling
• Child/Adolescent Counseling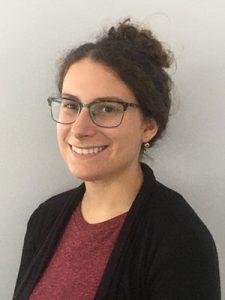 Amy Bologna, LAPC
**Available for online counseling
Amy is a clinically trained masters level counselor from New England who is excited to join the Thriveworks team and experience all Georgia has to offer!  Amy currently holds her Conditional Clinical Professional Counselor (LCPC-C) License in the state of Maine and is actively pursuing her Associate Professional Counselor (APC) License in Georgia.  During this time she will be supervised by another fully licensed clinician.
Amy believes strongly in a client centered approach and tailors each treatment plan to fit the goals and needs of the individual.  She embraces the client as the expert on their lives and sees her role as counselor in helping each person become the best version of themselves.  Often this requires thinking outside the box and utilizing a strengths based approach.
Amy is passionate about animal assisted therapies, specifically equine work.  She has been trained in Equine Assisted Psychotherapy, focusing on family interventions, under Greg Kersten.  She has spent the last several years working with survivors of sex trafficking and exploitation.  She also has a background in case management and has a strong skill set for those seeking self improvement.
Amy has worked primarily with adults and adolescents and focuses on, but is not at all limited to:
PTSD
Anxiety
Depression
Stress Management
Time Management
Coping Skills
Mindfulness
Communication Skills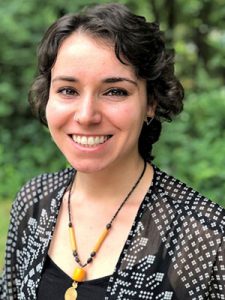 Lauren Smith, INTERN
**Available for online counseling
Hi, I'm Lauren! I'm a counseling intern and am in the process of becoming a LPC (Licensed Professional Counselor). Until I'm fully licensed, I'm being supervised by another licensed clinician.
My education in counseling uses a multicultural perspective and it largely influences my work and unique perspective. I'm also a holistic counselor which means that I address the person as a whole (social, emotional, mental, physical, and sometimes spiritual) rather than only addressing the issue that the client came in for. I chose to become a counseling professional because I enjoy helping and seeing people be their most authentic self. It is a humbling experience to be the one who can help others on their journey of self-discovery and self-love. I believe in the power of the shared human experience and knowing that you're not alone in your struggles.
My specialties include:
Anxiety
Coping Skills
Trauma
Depression
Spirituality / Existential
Identity Development
Substance Abuse
Life Transitions
Multiculturalism
Self-Esteem
Mindfulness and Meditation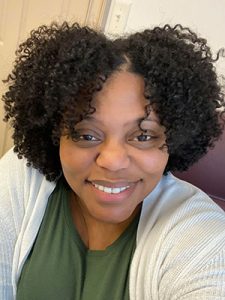 Nichelle Holtz, LAPC
**Available for online counseling
Nichelle "Nikki" Holtz is an associate licensed counselor (LAPC) working towards full Licensure (LPC) under the direction and supervision of an LPC.
Wow, you have taken the first step towards becoming a better version of yourself. It takes a strong person to embark on this journey of self-discovery and growth. As your counselor I am here to support on your path of healing and self-development. You are the expert of your life and my job is to help you navigate through the parts that may be confusing, scary, and/or overwhelming. I have experience working with individuals who deal with depression and anxiety, but I welcome all individuals who may need a non-judgmental ear, helpful, and objective feedback to help them get through a difficult time in life.
Remember.....
"You are BRAVER than you believe, STRONGER than you seem, and SMARTER than you think "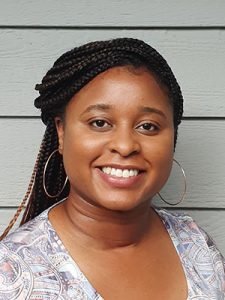 Shelena Clay, LAPC, NCC
**Available for online counseling
Shelena is an Associate Professional Counselor as well as a National Certified Counselor working towards her LPC (Licensed Professional Counselor). While she is attaining her LPC, she will be supervised by another licensed clinician. She is also a Licensed Professional Counselor in the state of Illinois. She has experience working with individuals, couples, and families. She received her BA in Psychology with a minor in Chemistry and her MA in Clinical Mental Health Counseling. She loves working with adolescence and adults to help them reframe negative thinking and behaviors. She utilizes treatment modalities such as Cognitive Behavioral Therapy, Person Centered Therapy, and Reality Therapy. She believes that given the right tools we all can become the best version of ourselves.
Specialties include:
Depression
Anxiety
Trauma / PTSD
Self esteem
Family Therapy
Stress Management
Couples Counseling
Adolescent Counseling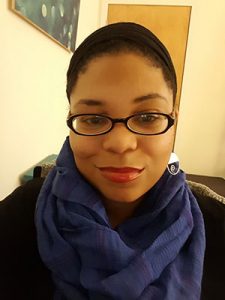 Adrienne L. Marshall, LAMFT
** Available for online counseling
Adrienne L. Marshall is an Associate Marriage and Family Therapist with a combined total of 5 years of experience working as a therapist with individuals, couples, and families. She received her Bachelor of Arts in Psychology from Tougaloo College in Jackson, MS and a Master of Science degree in Marriage and Family Therapy/Counseling from Capella University. She also holds a Certification in Business Management Consulting from Capella University. She has a vast array of experiences working with many different people from diverse areas from New York, to Mississippi, and Georgia. As an Associate Marriage and Family Therapist, Adrienne's specialties are relationships and communication. Her goal is to help people to restore and rebuild their relationships in their lives and she believes that it starts with the most important relationship that people have with themselves, who they are, and doing the work that is vital to helping people to reach their goals. She is a certified PREPARE/ENRICH facilitator and has also had training in Brief Solutions Focused Therapy as well as EFT (Emotionally Focused Therapy). Adrienne can help with issues related to:
Marriage/Couples Therapy
Family Therapy
Stress Management
Career Issues/Imposter Syndrome
Career/Business Coaching
Self Esteem
Life Transitions
Anger Management
Anxiety
Depression