Meet our Counselors
---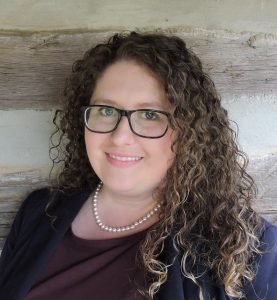 Amy Ripley, LCSW
Amy Ripley, LCSW is a licensed clinical social worker providing therapeutic services to individuals, couples, and families. The decision to start therapy can be a difficult one, but Amy's relaxed style and non-judgmental approach makes this a decision you will be proud of. Amy has a strong commitment to helping people of all ages. Amy and you will work as a team to help you reach your goals and fulfill your highest potential. Amy earned both undergraduate and graduate degrees in Social Work from the University of Georgia. Amy is licensed in the state of Georgia. In her free time, Amy enjoys baking and traveling with her husband and two children.
Focus/Interest Areas:
Anxiety/Stress Disorders
Caregiving Issues
Child Play Therapy
Chronic Illness/Disability
Coping Skills
Crisis Intervention
Depressive Disorders
Female Adolescents
Grief/Loss
LGBT
Life Transitions - Divorce, Relationship Changes, Young Adulthood, Career Changes
Older Adults
Premarital Counseling
Self-esteem and/or Weight Issues
Survivors of Abuse
Trauma History
---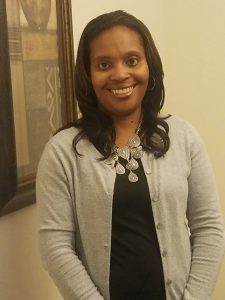 Devesea Tatum, LCSW
Devesea Tatum is a Licensed Clinical Social Worker certified by the state of Georgia. She has a bachelor's degree in criminal justice from Jackson State University and a Masters of Social Work from the University of Tennessee. Devesea has experience in providing therapeutic treatment to those suffering from various mental health illnesses. She has facilitated crisis intervention sessions within the hospital setting. She has worked with individuals with concerns including crisis counseling, grief, depression, stress, anxiety, hospice and palliative care, complex disease management, end of life planning and pain management. She enjoys working with a variety of populations which range from elementary students, teens, adults and family units. She also has experience providing diagnostic assessments to individuals needing mental health interventions. Devesea has facilitated grief groups with individuals coping with grief and loss issues. Devesea not only serves as a Licensed Clinical Social Worker at Thriveworks, she also serves as a Hospice and Palliative Care Social Worker specializing in Bereavement Facilitation and Grief Counseling.
Grief and Loss
Depression
Anxiety
Family Conflict
Adjustment Difficulties
Chronic Illness
Terminal Illness
Life Changes/Transitions
Stress Management
---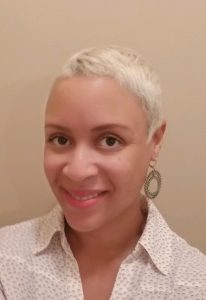 Gina Rollins, LPC
Welcome! Seeking help is a brave step, it can also be the beginning of meaningful change. As a Licensed Professional Counselor with over 10 years of experience, I utilize an eclectic approach to assist clients in reaching their goals and coping through life's challenges. Through individual, family and group therapy - my main objectives are to connect with clients, allow authenticity and promote a balanced well-being. I work with all types of concerns and issues:
Depression
Anxiety
Grief
Marital conflicts
LGBTQ issues
Women's Issues
Addiction
---