Meet our Counselors
---
Cristine Flowers, APC, NCC
Hello, my name is Cristine Flowers and I am an Associate Professional Counselor and a National Certified Counselor (NCC) through the National Board of Certified Counselors (NBCC).    I obtained my Bachelor's degree in Psychology from Florida State (Go Noles!) and my Master's degree in Clinical Mental Health Counselling from Argosy University in Sarasota, Florida.  I have worked in a variety of inpatient and outpatient settings including home based counseling services, community based counseling services and acute inpatient hospitalizations. I have worked in the mental health field for over 12 years.  
I have always enjoyed helping people and look forward to helping you cope with whatever you may be struggling with in your life.  Through being empathetic and a non-judgmental active listener, I hope to assist you with implementing tools into your life to become your best self. My approach is a combination of cognitive-behavioral therapy with person centered approaches.  I currently provide individual counseling services to adults of all ages.  
My specialties Include: 
Anxiety
Depression
Grief/Loss
Setting Boundaries
Self-Esteem
Stress Management
Communication Conflict Resolution
Substance Abuse
Life Transitions
Anger Management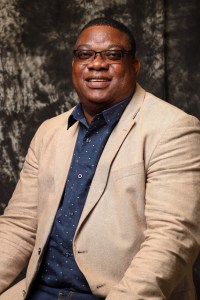 Faith Uzebu, Intern
**Available for Online Counseling**
My name is Faith Uzebu, and I am a counselor at Thriveworks Counseling and Coaching in McDonough, Georgia. When people ask me why I chose to work in the mental health field, I often say, "I knew early on I wanted to assist people who felt overwhelmed, scared, unsure at becoming their "best self".  I am currently an MS Clinical Psychology/Clinical Counseling professional working towards my LPC. Right from my teenage years, I had a passion for helping people. I am dedicated. I am solution-focused. I am an active listener. These skills are an asset when it comes to being able to assist Clients who present with anxiety, stress, trauma, and low self-esteem. Sometimes the path to healing comes by accepting where you are and allowing yourself to take small, yet significant steps toward your 'best self." I know that the "one size fits all approach", does not work for everyone and my role will be to work with you to tailor which approach will deliver you to a place of self-acceptance and spark within you, growth through a cooperative and integrative approach that will get you through your situation now and in the future. My specialties are client-centered therapy and cognitive-behavioral therapy (CBT). I believe no matter who you are and what you are going through, you deserve to be heard. I am here and eagerly awaiting to listen and have the opportunity to assist you with your journey.
My passion is in the following areas:
Depression
Anxiety
Stress
Trauma
Low self-concept/self-esteem
Body Image Struggles
Difficulties with Life Transitions
Relationship Issues
Setting boundaries
LGBTQIA+
Disabled communities
►
Accepting:
Aetna
Amerigroup
Anthem
Blue Cross Blue Shield
Caresource
Cigna
Humana
Optum
United Behavioral Health
Farah Southwell, LPC
** Available for online counseling
Do you experience relationship struggles within your family?  Do you sometimes get really frustrated, worried, lonely, or exhausted about your life or your family? My goal is to help you and/or your family get through this tough journey and gain a functional & happier life. I am here to help improve family relationships and to communicate effectively with your child/adolescent.
Farah Southwell is a Licensed Professional Counselor providing 20+ years of therapeutic services to children, adolescents, and families in clinics, communities, schools & home-based settings. She earned a B.S. in Psychology and M.S. in Mental Health Counseling from Barry University in Miami, Florida. Farah's therapy style consists of kindness, respect, and empathy. She incorporates cultural sensitivity into her work to accommodate and respect differences in opinions, values, beliefs and attitudes of various cultures. She is fluent in French and Haitian Creole.
Specialties include:
Depression
Anxiety
Family Conflict
Adjustment Difficulties
Grief/loss
Cultural Differences
Relationship Issues
Cultural Differences
School/Student Issues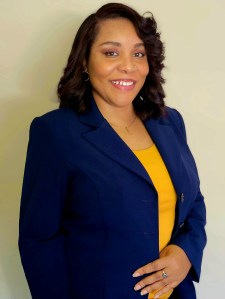 Jheanell Douglas, Intern
**Available for Online Counseling**
Hello, I'm Jheanell Douglas As I acquire my master's degree in Marriage & Family therapy at Capella University. As an intern I'll be supervised by a trained therapist. I earned my first master's degree in human Behavior from Capella as well. My bachelor's was in Human Service. I enjoy helping others discover skills to interact with others in a positive way & learning how to express their emotions.
I focus on a combination of culturally informed, structural approach, Narrative therapy, and collaborative therapy depending on the individual's need. I want my clients to effectively explore and examine their therapeutic needs in a safe and supportive environment. I'm dedicated to creating a space where individuals feel heard and reassured to do the work in bettering themselves. Using a balance of humor, directness, and words of empowerment in sessions to help create a non-judgement environment and foster a strong therapeutic relationship.
"Do not feel guilty for prioritizing your emotional well-being. You deserve to flourish in safe spaces." - Alexandra Elle
Specialties include:
Depression & Stress Management
Obsessions and Compulsions
Anxiety & self-esteem challenges
ADHD
Play therapy
Substance abuse/addictions
Adjustment problems
Navigating Life transitions & personal growth
Adult childhood trauma
Grief and loss
Sexuality & intimacy
Co-parenting & parenthood
Relationship & communication challenges
Behavioral challenges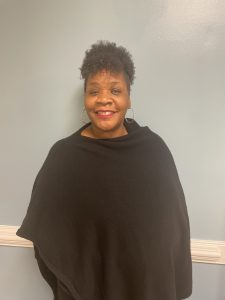 Kenya Purcell, APC
"Life is 10 percent what happens to us, and 90 percent how we respond."
I am very passionate about helping people get through life's toughest challenges.  Sometimes we just need help getting back on track when life throws us a curve ball.  I believe we all can overcome obstacles, reach goals and create a beautiful life.  I look forward to helping you realize your best self and your best life.
I am a result driven professional originally from North Carolina.  I traveled the globe as a military dependent and was afforded the opportunity to experience various beliefs, cultures, and people.  This experience allows me to connect with clients on an effective level because I am accustomed to being open to various views, opinions, and individual uniqueness.  I am a certified elementary teacher.  I have experience helping a wide age range of clients.  I received my master's degree in counseling psychology from Tarleton State University in Killeen, Texas and am currently under supervision working toward my LPC.  I look forward to walking along with you as you embark on this personal journey of healing and growth.   
Specializing in:
Depression
Anxiety
Relationship/family conflict
Marginalized communities
Trauma
Life Transitions
Stress management
Bullying
Self-esteem
Anger Management
The populations include:
Children
Adolescents
Adults
Seniors
**Available for Online Counseling**
Robert Morris, Counselor
**Available for Online Counseling**
My name is Robert Morris and I am a Pre-licensed professional under direct supervision. My educational background includes a M.S. in Marriage & Family Therapy from Mercer University School of Medicine and a B.A. in Early Childhood Education from Morehouse College. With more than 14 years of clinical experience in Hospice & Palliative end-of-life care, I helped many clients navigate illness, death, as well as grief and bereavement. I have also worked with at risk teens in foster care, adoptive families, and with reuniting families in home based and community settings.
Sometimes conflicts and tensions come about in relationships and even within our own selves as we try to sort out issues or challenges, which are really opportunities for growth. One of the most profound yet simple things a therapist has ever said to me is, "There is more room out here for your feelings than inside".  My mission is to provide an "open space" for all individuals, couples, and families to thrive and grow into their maximum potential. I endeavor to provide a safe space for all individuals to become the best version of themselves; In particular, individuals who are marginalized or find themselves on the periphery of society due to labels or stigmas inflicted upon them by society or culture.
I take a systems approach to therapy and utilize various models including person centered, intergenerational, structural, cognitive behavioral and mindfulness based, solution focused, as well as narrative and collaborative therapies. I am also a Prepare & Enrich Facilitator. As a therapist, I walk alongside my clients as they narrate and re-imagine their life stories and write their own endings.
Specialties include:
Grief & loss
Depression
Anxiety
Adoption
Prepare & Enrich Facilitator
Foster Care
Couples Therapy
Family Therapy
Life Satisfaction
Life Transitions
Zhana Davis, Counselor
**Available for Online Counseling**
Zhana Davis Bio Hello, my name is Zhana Davis and I have my MA in Rehabilitation Counseling and Disability from Langston University in Oklahoma. While working towards my LPC (Licensed Professional Counselor), I will be supervised by another licensed clinician. I have a strong passion for helping others towards achieving desired goals as it relates to life stressors, developing healthy coping skills, and mental health. I have training in a number of treatment protocols, specifically Cognitive Behavioral Therapy (CBT), Solution Focused therapy and Client-Centered therapy.
I have over 6 years of experience in mental health and disability, and leadership including case management, individual and group therapy, community based mental health, school-based mental health, and hospice social work. I will use the approach(s) that are best suited for your individualized needs and I look forward to working with you on your journey.
I specialize in the following:
Anxiety
Depression
PTSD/ Trauma
LGBTQIA+ concerns
Family Therapy
Grief Therapy
Play Therapy
Couples Therapy
Stress Management
Chronic Illness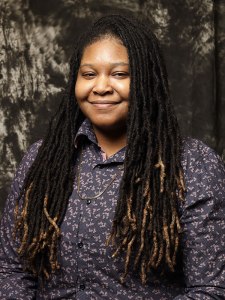 DeEveria 'Dee' Lacy, Counselor
Hello, my name is DeEveria "Dee" Lacy, and I am a counselor at Thriveworks McDonough. I am a native of Atlanta Georgia. I enjoy various areas of the arts (i.e., piano, singing, dancing, and poetry).
I specialize in trauma, autism, anxiety, depression, stress, schizophrenia, bipolar disorder, anger management, and Early childhood mental health. I am here to help and not fix. I believe together, we can
embark on peeling apart one's struggles while understanding whatand why. I am excited about having the opportunity to bring my knowledge to the McDonough Thriveworks Counseling and Coaching office, but more importantly, I am waiting on my first appointment with you as you seek assistance in identifying what tools work best for you to acknowledge, decrease and manage trauma, autism, anxiety, depression, stress, schizophrenia, bipolar disorder, anger management, and early childhood mental health.
"If you do not stand for something; you will fall for anything."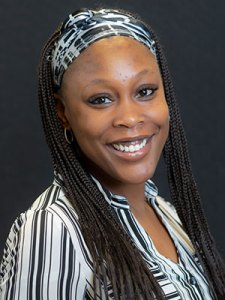 Accepting:
Aetna
Anthem
Blue Cross Blue Shield
Caresource
Cigna
Humana
Optum
United Behavioral Health
Tiwanna Davis, LPC
If you're looking for extra support and guidance through a challenging time or you're ready to move in a new direction in your life, therapy is a great first step. With compassion, empathy and a safe environment, we will work together identifying issues, gaining insights into unhealthy patterns, setting goals for the future and making the changes you desire for a more fulfilling life. My years in the inpatient setting have prepared me to treat individuals suffering from a wide range of psychological difficulties and acuity. I work with adolescents, individuals, couples, and families.
I assist clients through life transitions as they contend with the challenges of adolescence, current and past trauma, assuming the responsibilities of adulthood, adjusting to marriage, parenting, divorce, aging, loss and grief and retirement.  Utilizing an eclectic therapy approach, I strive to provide a safe space for you to explore the painful circumstances you find yourself experiencing. Then, empower you to make the changes that will lead you to a more fulfilling and peaceful life. It will be my pleasure to guide and support you along your journey of creating a happy, healthy you.
Sandra Porter, LAPC, NCC
**Available for Online Counseling**
Sandra is an Associate Professional Counselor and a National Certified Counselor (NCC) through the National Board of Certified Counselors (NBCC).  She received a Master of Science degree in Clinical Mental Health Counseling and a Bachelor of Arts degree in Women's Studies.  She has gained a plethora of knowledge and experience while working in an in-patient/out-patient hospital setting as an Intern at Ridgeview Institute in Smyrna, Georgia. In this environment, she has worked with various ethnicities and diverse populations.
As a helper, Sandra is passionate about connecting with her clients as she assists in facilitating their needs and aspirations.  In doing so, she exercises what is important in maintaining a cohesive therapist-client relationship by illuminating sheer authenticity, empathy, and acceptance.  As a nonjudgmental therapist, her stance is enhanced by providing a safe space while ensuring a growth-promoting climate.  Although her treatment modalities are unlimited, Sandra's eclectic style is fluid.  Her approach allows her to provide services for various issues.  Her theoretical approaches serve to process, empower, and transition toward greater possibilities and happiness.  Most importantly, she believes in discovering and enriching the uniqueness of oneself.  Sandra has provided services to individuals, groups, and families.
Specialties include:
       Anxiety Disorders
·       ADHD
·       Depression
·       Grief and Loss
·       Self-Esteem
·       Substance Abuse
·       Anger Management
·       Life Adjustment
·       Stress Management
·       Communication/Conflict Resolution
·       Trauma/PTSD
·       Bipolar Disorder
·       Women's Issues
 
Populations include:
Adolescents
Young adults
Adults
Seniors
"You have chosen the most important step ― 'acknowledgment' ― and you have chosen 'courage.'  Now, you are ready to navigate your steps toward a happier and more sustainable you!"
Accepting:
Aetna
Anthem
Blue Cross Blue Shield
Cigna
Humana
Optum
Tricare
United Behavioral Health
Victoria Miller, LPC
"If you are afraid to take a chance, take one anyway. What you don't do can create the same regrets as the mistakes you make." ― Iyanla Vanzant
Victoria is a Licensed Professional Counselor, Marriage and Family Therapy doctoral candidate, Army veteran, and Practice Owner of McDonough, GA Thriveworks. She holds an MS in Psychology, and a BA in Experimental Psychology. Victoria is experienced in working with children, adolescents, teens, adults, couples, and families. She is passionate about working with individuals and families of unique and diverse backgrounds and experiences such as military families and gender diverse communities, assisting those with questions or exploring their gender and sexual identity. Victoria believes in improving the quality of life and well-being in the people she serves. You will feel genuine care and devotion in Victoria's use of highly effective therapy approaches. She knows that putting the individual's needs first, and giving unconditional positive regard is a proven method that you can count on.
Specialties include:
Life coaching
Grief & loss
Life transitions
Depression and Mood Disorders
Attention Deficit Hyperactivity Disorder
Anxiety
Military/ Veterans
Marriage Therapy
Couples Therapy
Family Therapy
LGBTQIA+
Trauma
Whether you're struggling with the stressors of daily life or experiencing difficulty in your relationships, her knowledge and expertise will guide you in exploring healthier ways to cope, gaining valuable insight and understanding about your situation, and living your best authentic life.
Deborah Gober, Clinic Manager
Hi, my name is Deborah Gober, and I am the Clinic Manager for the McDonough Georgia Thriveworks office. I envision my role daily as that of ensuring that each Client and or potential Client feels that their concerns are the only concerns that matter. I do this through active listening, monitoring scheduling concerns, reviewing Client comments and by reaching out to inquire as to how we are doing in meeting expectations. I possess more than 18 years of Customer service experience in areas that include mental health agencies both in private and public practices, held management roles within county, state and local municipalities with my most recent experience working in mental health as a Case Manager Lead, connecting Clients to resource linkages and referrals that appropriately addressed their immediate needs. My strengths are grounded within organizational management, program development and quality assurance guiding organizations through best practice implementations for their brand.
I believe that excellent customer service delivery is always deliberate and never accidental, as such, I am an email or phone call away should you need to reach me. So don't be shy, feel free to contact me if the need arises!
Sincerely,
Deborah V. Gober