Mental health care has come a long way in the past few decades, as evidenced by the fact that while doctors once thought personality disorders couldn't be treated, there are now a wide range of both pharmaceutical and therapy-based treatments.
As many as 30% of people seeking mental health treatment have personality disorders
There was once a stigma against people with personality disorders but thankfully those days are behind us. The reality is that of the people who seek treatment for mental health issues, as many as 3 in 10 are diagnosed with personality disorders.
They generally fall into three categories:
Cluster A refers to personality disorders that are associated with strange, eccentric, or simply odd behaviors.
Cluster B covers personality disorders that lead to dramatic and / or erratic behaviors.
Cluster C involves personality disorders that leave patients feeling anxious and / or fearful.
While these three clusters cover most personality disorders, there are some that don't fit under these umbrellas. Your counselor can assess you and help you understand your diagnosis.
Getting your feelings under control is step one
Until clients feel in control of their feelings, it is very difficult to move forward in their day-to-day lives – let alone therapy. Generally, the first step is to either work with talk-based therapies or medications that can help regulate feelings so clients can begin to work on their personality disorder.
Discovering the history behind your core beliefs
Core beliefs start in childhood and are rigid, inflexible ideas people have about themselves and others. In people with personality disorders, the issue comes when they're unable to assess new information about these core beliefs. They hold on to them even when there's mounting evidence that they're not valid.
Your therapist can help you take a step back and understand where these core beliefs come from and help you learn to overcome them. Thriveworks Peachtree City Counseling and Coaching is here to provide the personalized approach you need.
---
Videos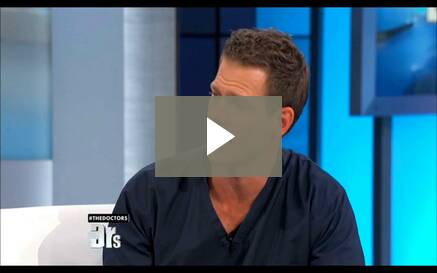 Thriveworks Peachtree City's own Stacy Franklin featured on the TV show "The Doctors."
Thriveworks Peachtree City's own Stacy Franklin featured on the TV show "The Doctors."