Our Counselors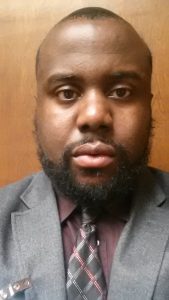 Joshua Curry
Address:
1425 Beaver Avenue
Pittsburgh, PA 15233
---
Hello. My name is Joshua John Curry. My counseling/therapy career commenced during my time with the United States Army. I had the privilege to work as a career management counselor. That was an opportunity in which I learned that I had immense passion to help others. It also exposed me to the realization that people from all aspects of life struggle with significant challenges.
I moved on to work as mental health therapist, and a substance abuse prevention and education counselor. My professional endeavors exposed me to tremendous people who endured immeasurable challenges: ranging from the mismanagement of criminogenic impulses, parenting difficulties, substance use disorders, depression, post-traumatic stress, and an array of supplementary complications. I learned that with motivational interviewing, and a positive support system, people are capable of achieving monumental feats.
I hold an Associate of Arts in General Studies. I moved on to earn a Bachelor of Arts in Criminal Justice. I earned a Master of Arts in Criminal Justice. I subsequently attained a Master of Science in Public Safety. I am presently pursuing a Doctorate of Education in Organizational Psychology.
I prioritize the needs and aspirations of clients. Through methodical rapport building and a nonjudgmental approach, I have helped countless people move on to live the lives they envisioned for themselves.
Counselor Interview Questions:
What made you want to become a therapist?
This was something I was introduced to during my time with the United States Army. I received orders to fulfill a counseling assignment. I learned that not only I was immensely extroverted; but I loved helping others.
What type of clients do you most enjoy working with?
I feel as though I proportionately enjoy working with individuals struggling with substance use disorders. They typically have an array of challenges they are attempting to manage because of the immense magnitude of everything correlating with active addiction.
What do you like most about working with clients?
I enjoy having involvement with clients as they methodically work towards the accomplishment of their goals.
Why do people get stuck? How do you help clients get unstuck?
People get stuck because they have not wholeheartedly embraced everything needed for the respective change. They get unstuck by completely committing to the achievement of their goal.
5. Can you tell me about a difficult client/case? What were the challenges and how were you able to help your client?
Working with substance use disorder clients can be challenging because of where they are regarding the stages of change. They need to be constantly reminded that relapsing, recidivism, and potential death are correlating entities.
6. What's the best part of your day?
I feel as though the latter portion of the afternoon is the most productive part of my day.
7. Do you use any specific counseling method or philosophy?
I have found Motivational Interviewing to be immensely advantageous.
8. What do you know now that you didn't know when you first started your career as a counselor/therapist?
I learned that I have to match people where they are with the stages of change and progress at their pace: rather than carrying myself where I feel as though they should be.
What is one thing that you try to teach every client?
I attempt to teach each client to not get discouraged by the iterative counseling process; and that change may not be instantaneous
What type of clients do you work best with?
I found that I work best with those who are not optimistic about counseling because of what they believe were negative experiences. I like to look into what they feel as though could have been done differently; and use that information to modify my approach to what they are seeking.
Helps with...
Alcoholism
Anger
Antisocial Personality
Anxiety
Blended Family
Career Counseling
Chemical Dependency
Co-dependency
Couples
Dating
Dependency
Depressed Mood
Developmental Disorders
Divorce
Domestic Violence
Family Conflict
Fear/Phobia
Goal Setting
Impulsivity
Infidelity
Life Coaching
Men's Issues
Parenting
Personality Disorder
Racial Issues
Relationships
Self-Esteem
Self-Harm
Sexual Abuse
Social Anxiety
Sports
Stress
Trauma/PTSD
Under-Achievement
Workaholism
Pittsburgh Counseling – PA Therapists, Mental Health Services
If you are struggling with depression, anxiety, addiction, relationship issues, or any other mental health issue, life can be very lonely and confusing. Knowing where to turn can be overwhelming and challenging. You have many choices when it comes to your mental health. When you conducted the search that brought you to this page, you were inundated with choices. Thriveworks Pittsburgh Counseling Associate counselors and coaches can be your trusted partner in your mental health.
Thriveworks Associates also have coaching services. These take on many different forms, such as life coaching, health coaching, business coaching, and mentoring. Coaching is not mental health counseling, but they are in the mental health field. Coaching services are designed to enrich your life. Your time with your coach may be fun, entertaining, and something you look forward to during your week. However, growth is not always easy. If real change or progress is possible, the journey to achieve these goals is often painful. Whatever your experience or needs, your Thriveworks Pittsburg Counseling coach or therapist will be honored to walk with you on this journey. Each client is different, and presents different goals for their coaching or counseling experience. We understand and respect this and will tailor our process for your individual needs.
Thriveworks Pittsburgh Counseling Associates can help you recognize harmful habits and patterns in life, destructive relationships, and weaknesses. We help you see clearly what you may have already known for quite some time, and were just unable to articulate. We can be a confidant, and someone who is simply looking out for you and your goals. Your Thriveworks Associate coach or counselor in Pittsburgh can help you identify your skills and talents, develop realistic and honest goals, create action steps, and measure progress. When you have been trying to make a change in your life, simply having someone to process your thoughts and emotions with, can make a huge difference.
Thriveworks Associate counselors and coaches in Pittsburgh do not operate with a waiting list. We know that it can be difficult to make that first call for help. We are available when we are needed. Simply pick up the phone, make that call, and get started on your journey of growth and healing. We have appointments available for new clients within 24 hours.
Call Thriveworks Pittsburgh Counseling Associates today at 724-419-9110. Let's get started on your best life.
Anxiety and Depression
Most people don't truly understand what it's like to live with a mental health problem with depression or anxiety. Those who have experienced depression know the herculean effort it can take just to pull one's self out of bed in the morning. Whose who know anxiety first hand know what it's like to feel trapped in one's own house or apartment because it's just too stressful to venture out. Truly, the painful symptoms of depression and anxiety can feel all encompassing and register a 10 on an emotional pain scale.
At Thriveworks Pittsburgh, we understand the devastating effects that depression and anxiety can have on one's relationships, career, and every day functioning. Our coaches, counselors, and other mental health providers are ready to help, with decades of experience helping clients overcome their depression and anxiety symptoms. If there were one good thing about anxiety or depression—a silver lining—if would be that the disorders are highly treatable. Let's talk, and see if setting up a first session is a good decision for you. Call our Pittsburgh offices a call today!
Life Coaching
Life's challenges affect us all. No matter what walk of life you come from you will have encountered difficulties and have had to push yourself to overcome life's little obstacles. You may be a graphic designer, a retail manager, a small business owner, or a construction worker, but the thing we all share with the rest of the population is that daily trials can limit your enjoyment of life and how you see yourself in the world. The most common problems we face include career and relationships or overcoming stresses and self-doubt. It may be that you are looking to make a substantial change in your life, or it may be that you just want to make the best of the good situation you find yourself in. While the drawbacks are common, the details are as numerous as the people themselves, but the common ones link us all. A life coach may well be able to help you become who you want to be, surpassing all your expectations.
The Myriad Benefits of Life Coaching
No matter the complications you face and no matter the particulars of your life, a professional life coach can help you accomplish what you want to achieve. A professional life coach can offer guidance on how to improve your relationships or overcome the anxieties of social interactions, or how to maximize the opportunities available to you. They do this by encouraging you to discover what is most important to you. A life coach can help you to:
Help to reveal what your priorities are
Learn the best way to manage those priorities
Establish strategies and techniques to be your best self
Remove the obstacles that are all too often in your way
Offer dedicated time and support.
In this way a life coach can help to overcome the hurdles of modern life and to make the most of every day. It is not simply a case of overcoming impediments; it is a case of bridging the gap between who you are and who you want to be by deciding what is most important to you.
Life Coaching Professionals
Never settle for mediocrity in your life—you always deserve so much more than this! Why not give our professional life coaches a call when you are ready to discuss that initial appointment?