Learn about our Counselors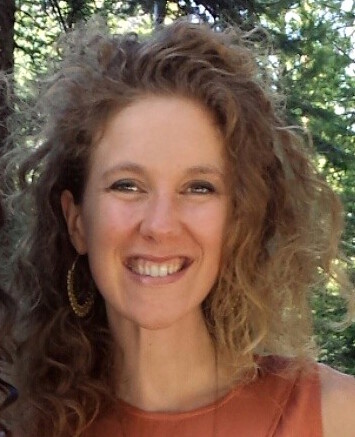 Sara Beth
5510 Darlington Rd.
Pittsburgh, PA 15217
Sara is a well rounded healing practitioner that has impacted the world in various ways. Sara has worked with teens, children of all ages, adults, couples, and families. Her commitment to her own personal growth and heart's calling is what guides her in her time with clients. Sara has been seeing private clients for over eight years. She has a daily yoga practice that teaches her how to surrender each time she gets on the mat. She has learned to combine discipline with laughter in all moments possible. She is a gifted listener who applies diverse approaches to coaching, counseling and therapeutic initiatives. She is a trained Gestalt practitioner, certified yoga teacher and Cranial Sacral Therapist. Sara enjoys being a part of community, exploring the body through yoga and dance, being exposed to new situations and people, spiritual growth, and nature. Sara runs nature based groups with children and adults in addition to working with Thriveworks.
Helps With…
Anxiety
Personal Growth
Self-Esteem
Grief/Loss
Life Transitions
Couples Issues
Infidelity/Affair
Relationship Conflict
Divorce/Separation
Divorce Recovery
Discernment Counseling
at 724-419-9110
Review This Provider
*Please use email associated with your Thriveworks account for verification purposes.
See Reviews
Marriage counseling
★★★★★
"
I enjoyed talking to Beth. She listened to me well and gave me good advice. I would see her again and recommend her to others.
"
Pittsburgh Counseling – PA Therapists, Mental Health Services
If you are struggling with depression, anxiety, addiction, relationship issues, or any other mental health issue, life can be very lonely and confusing. Knowing where to turn can be overwhelming and challenging. You have many choices when it comes to your mental health. When you conducted the search that brought you to this page, you were inundated with choices. Thriveworks Pittsburgh Counseling Associate counselors and coaches can be your trusted partner in your mental health.
Thriveworks Associates also have coaching services. These take on many different forms, such as life coaching, health coaching, business coaching, and mentoring. Coaching is not mental health counseling, but they are in the mental health field. Coaching services are designed to enrich your life. Your time with your coach may be fun, entertaining, and something you look forward to during your week. However, growth is not always easy. If real change or progress is possible, the journey to achieve these goals is often painful. Whatever your experience or needs, your Thriveworks Pittsburg Counseling coach or therapist will be honored to walk with you on this journey. Each client is different, and presents different goals for their coaching or counseling experience. We understand and respect this and will tailor our process for your individual needs.
Thriveworks Pittsburgh Counseling Associates can help you recognize harmful habits and patterns in life, destructive relationships, and weaknesses. We help you see clearly what you may have already known for quite some time, and were just unable to articulate. We can be a confidant, and someone who is simply looking out for you and your goals. Your Thriveworks Associate coach or counselor in Pittsburgh can help you identify your skills and talents, develop realistic and honest goals, create action steps, and measure progress. When you have been trying to make a change in your life, simply having someone to process your thoughts and emotions with, can make a huge difference.
Thriveworks Associate counselors and coaches in Pittsburgh do not operate with a waiting list. We know that it can be difficult to make that first call for help. We are available when we are needed. Simply pick up the phone, make that call, and get started on your journey of growth and healing. We have appointments available for new clients within 24 hours.
Call Thriveworks Pittsburgh Counseling Associates today at 724-419-9110. Let's get started on your best life.
Anxiety and Depression
Most people don't truly understand what it's like to live with a mental health problem with depression or anxiety. Those who have experienced depression know the herculean effort it can take just to pull one's self out of bed in the morning. Whose who know anxiety first hand know what it's like to feel trapped in one's own house or apartment because it's just too stressful to venture out. Truly, the painful symptoms of depression and anxiety can feel all encompassing and register a 10 on an emotional pain scale.
At Thriveworks Pittsburgh, we understand the devastating effects that depression and anxiety can have on one's relationships, career, and every day functioning. Our coaches, counselors, and other mental health providers are ready to help, with decades of experience helping clients overcome their depression and anxiety symptoms. If there were one good thing about anxiety or depression—a silver lining—if would be that the disorders are highly treatable. Let's talk, and see if setting up a first session is a good decision for you. Call our Pittsburgh offices a call today!
Life Coaching
Life's challenges affect us all. No matter what walk of life you come from you will have encountered difficulties and have had to push yourself to overcome life's little obstacles. You may be a graphic designer, a retail manager, a small business owner, or a construction worker, but the thing we all share with the rest of the population is that daily trials can limit your enjoyment of life and how you see yourself in the world. The most common problems we face include career and relationships or overcoming stresses and self-doubt. It may be that you are looking to make a substantial change in your life, or it may be that you just want to make the best of the good situation you find yourself in. While the drawbacks are common, the details are as numerous as the people themselves, but the common ones link us all. A life coach may well be able to help you become who you want to be, surpassing all your expectations.
The Myriad Benefits of Life Coaching
No matter the complications you face and no matter the particulars of your life, a professional life coach can help you accomplish what you want to achieve. A professional life coach can offer guidance on how to improve your relationships or overcome the anxieties of social interactions, or how to maximize the opportunities available to you. They do this by encouraging you to discover what is most important to you. A life coach can help you to:
Help to reveal what your priorities are
Learn the best way to manage those priorities
Establish strategies and techniques to be your best self
Remove the obstacles that are all too often in your way
Offer dedicated time and support.
In this way a life coach can help to overcome the hurdles of modern life and to make the most of every day. It is not simply a case of overcoming impediments; it is a case of bridging the gap between who you are and who you want to be by deciding what is most important to you.
Life Coaching Professionals
Never settle for mediocrity in your life—you always deserve so much more than this! Why not give our professional life coaches a call when you are ready to discuss that initial appointment?