Meet Our Counseling Staff
---
Elise Angelos, LPC
Elise Angelos is a licensed professional counselor in (LPC) who has worked in clinical mental health and addictions in both outpatient and residential settings. She earned her Bachelor of Arts degree in Psychology from Ohio University in 2014, and her Master of Education in Clinical Mental Health Counseling from Ohio University in 2016.  Elise is currently a PhD student in a Counselor Education and Supervision program. Her primary areas of counseling have been anxiety, depression, trauma, grief/loss, and substance abuse, and has worked mainly with adults and adolescents.
Elise's counseling philosophy involves being empathetic, non-judgmental, and strengths/wellness based while empowering clients to utilize helpful thought patterns and coping skills to manage their problems and stressors. She believes that everyone is capable of positive change, and working toward their own goals. She integrates aspects of Cognitive Behavioral Therapy (CBT), Motivational Interviewing (MI), and Humanistic theories into her counseling practice.  Elise values the working alliance between counselor and client as one of the most important part of therapeutic success, and hopes to facilitate a positive connection in the therapeutic environment where the client feels safe to share explore their thoughts.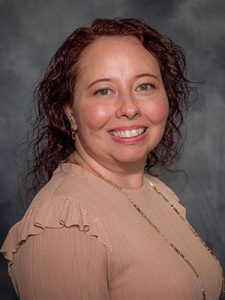 Holly Humphreys, ATR, LPC
Holly Humphreys is a Registered Art Therapist (ATR) and a Licensed Professional Counselor (LPC) who was born and raised in Roanoke, Virginia.  Holly works with individuals of all ages using art therapy as a means to attend to each individual's specific needs. A person does not need to be good at art to benefit from Art Therapy.  The final product is not important in Art Therapy but the actual act of making the artwork is what is essential in the therapeutic process.
Holly earned her Bachelors of Arts in Fine Arts Degree from James Madison University in Harrisonburg, Virginia and her Masters of Science in Art Therapy Degree from Eastern Virginia Medical School in Norfolk, Virginia.  Holly has over 10 years of experience in providing Art Therapy to at risk youth in juvenile detentions centers in Virginia.  She also has 9 years of experience with providing behavior therapy to people who stutter.  Holly is known for her honest, caring, empathetic, and creative approach to help individuals assess their current situation in life and assist them to make the necessary changes to better their lives.
Some of her specialties include:
Art Therapy
Low self-esteem, low self-worth
Depression
Anxiety
Grief and loss
Stress Management
Attention difficulties
Emotional and behavioral difficulties
Adjustments to Life Challenges and Changes
►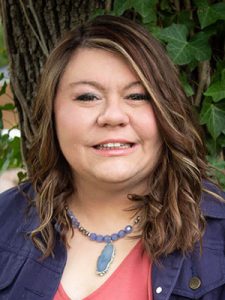 Kristene Thorne, LPC
As a Licensed Professional Counselor with 15 years of experience in both school and clinic settings, I truly believe that there is nothing that you can't overcome with support and a willingness to explore, adjust, and grow. I believe that therapy is a dynamic process that involves engaging both left and right brain to make meaning and connection to self-awareness and understanding. Engaging both left and right brain allows therapy to become more tangible via methods such as using Sandtray therapy and other expressive arts therapy techniques (i.e. art and music). Sandtray is a safe way for many people to explore their thoughts and feelings without having to explain their issue out loud or feeling pressured to find the words to express themselves. My theoretical foundation is primarily person-centered theory to provide a safe and supportive space for you to process and discover your highest level of self.  In addition, I find methods from Cognitive Behavioral Therapy and Motivational Interviewing helpful to the therapy process. I am also trained in a variety of play therapy techniques for children and young adolescents.
I greatly welcome a diversity of clients as well as a variety of issues including but not limited to:
LGBTQI+ community (individual and couples' counseling)
Unique needs of the Transgender community
Children ages 5 and up
Teens/adolescents
Parents/Parenting issues
Women's Issues & Women diagnosed with Polycystic Ovarian Syndrome
Spiritual/Faith-Based Issues
Anxiety
Mood Disorders
Grief & Loss (including Pet Loss)
Issues related to trauma
Couples & Family therapy
General goal-oriented and problem-solving needs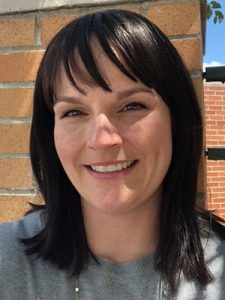 Laura Eichenlaub, LPC
My name is Laura Eichenlaub and I have worked as a Licensed Professional Counselor for 13 years.  I also am a Certified Advanced Alcohol and Drug Counselor.  I see YOU as the expert of your life!  I will work beside you to help you notice how your thoughts, emotions and behaviors influence each other.  I will teach you skills to help YOU be charge of your life and not your emotions.  I often tell people – if you don't change anything, nothing will change.  Simply by choosing a counselor you are already making a change to help you start feeling more like yourself.
I am certified in Eye Movement Desensitization Reprocessing (EMDR).  If an incident from the past is preventing you from living the life you want today (through things such as nightmares, images, flashbacks), EMDR may help your brain and body put the incident in the past where it belongs.  If EMDR isn't a good fit for you, I am trained in other trauma-focused therapies to help you.  I will always choose modalities of treatment proven through research to help you accomplish specific goals.
I specialize in and understand first-responder culture.  For years I have worked with Law Enforcement Officers, Firefighters, Dispatchers, and other Emergency Medical Service Professionals.  If you are a first-responder, I understand your unique challenges and needs.  Critical incidents and cumulative stress resulting from years of calls can take a toll on you, your work and your family.  I have helped many of your peers with this so that they could return to feeling more like themselves.   Please consider meeting with me at least once so that you can size me up yourself and determine if I'd be a good fit to work with you.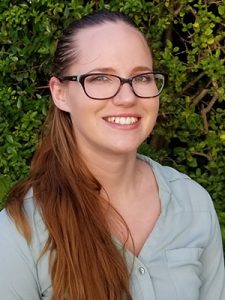 Morgan Whittaker, LCSW
My name is Morgan Whittaker LCSW and I am a passionate, experienced provider who has worked in mental health and substance use treatment in outpatient, inpatient and residential settings. I earned my Bachelor of Arts Degree from the College of William and Mary in Psychology in 2013 and earned my Master of Social Work degree from Virginia Commonwealth University in 2016. My primary areas of focus with clients have been anxiety, depression, trauma (to include but not limited to domestic violence, childhood trauma, and combat), grief/loss, substance abuse, and coping with severe mental illness or coping with changing health circumstances. I am also certified as a dementia practitioner and am able to assist individuals struggling with caretaker stress and individuals with a new diagnosis of neurocognitive disorder. I have primarily worked with adults, but do have experience working with adolescents.
My approach is person-centered and strengths based. In order to meet you where you are in your path I provide evening and weekend appointments. That way you do not have to feel additionally stressed by missing the day to day activities that are important to you. I want to be your strongest advocate – by helping you learn the skills you need to overcome the struggles with which you are currently challenged or provide much needed safe space to process. I use Cognitive Behavioral Therapy, Acceptance and Commitment Therapy, and mindfulness to help you find how best to achieve your goals.
Chris Miller, Ph.D., LPC
Chris Miller is a Licensed Professional Counselor, has earned his PhD, and holds an M.S. in Counseling and Human Development from Radford University. Chris was voted as the Silver Medal winner in Best Bedside Manner in 2019. Chris was voted as the Bronze Medal winner in Best Bedside Manner through OurHealth Magazine for the year of 2018.  Chris has worked over 20 years with people in challenging situations. Chris operates with a person-centered focus and is nonjudgmental, choosing the most beneficial words and modalities of counseling to meet people's needs. His philosophy emphasizes the present and the future using neuro-linguistics, motivational enhancement, Cognitive Behavioral techniques Trauma-focused Therapy, Dialectical Behavior Therapy, Narrative Therapy, Mindfulness, Radical Acceptance, Emotion Free Therapy, along with techniques to help those in the most difficult of circumstances.  Chris sees you as a person first and foremost.  He provides an integrated and interdisciplinary approach to care for his clients. Chris provides counseling for individuals of all faiths and ideas. He appreciates pharmacological as well as counseling interventions to sustain optimal mental health and success in life. Chris specializes in helping those who are struggling in a wide variety of areas including:
Anxiety
Depression
PTSD
Grief
Spirituality
Life transitions
Family & Personal Relationships
Dr. Miller sees adults ages 18 years old and above.
Christina Dormstetter-O'Keefe, LPC
Christina Dormstetter-O'Keefe is a Licensed Professional Counselor with 22 years of experience in working with individuals, families, and groups in overcoming life's obstacles. Christina is a strong believer in each individual's ability to achieve success and recognizes that the relationship is critical in providing a caring, confidential, and safe atmosphere for people to feel comfortable in confiding and discussing concerns that may be difficult to talk about. As a result, Christina is committed to getting to know each person she sees in order to develop a plan and schedule tailored to the need of each individual, couple, or family.
Christina grew up in a Virginia suburb of Washington, DC and has lived in various areas in the state of Virginia. She earned her BS in psychology at Virginia Tech and completed her M.Ed. in Counseling from Lynchburg College. She returned to Washington, DC where she completed and Ed.S. in Counselor Education and Supervision from The George Washington University. Christina moved to Southwest Virginia permanently in 2003 and has lived in Roanoke since 2005 providing services and support to pre-teens, adolescents, young adults, and adults as well as providing guidance to new counselors through supervision of practicum, internships, and residency.
Christina provides flexible daytime and evening hours and approaches counseling and coaching in a strength-based approach using Cognitive-Behavioral Techniques, Motivational Interviewing, Mindfulness, and several evidence based practices to address the needs of each individual. Although not a certified play specialist, Christina has some training in play therapy and uses play to engage children as young as 7 years old. Some areas Christina specializes in include:
Addiction
Adjustment to life changes, end of life, and grief/loss
Anger management
Anxiety
Bipolar Disorder
Career
Coping with diagnosis of medical conditions, particularly related to cancer
Couples counseling
Crisis Intervention
Depression
Infidelity/loss of trust
LGBTQ - including individual and couples
Self-care and Self esteem
Stress management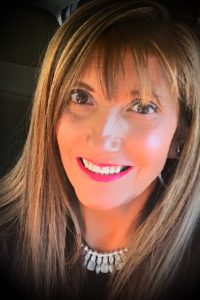 Michele Gunter, LCSW
Michele Gunter is a Licensed Clinical Social Worker with over 20 years of experience serving the people of Roanoke and the surrounding community, and specializing is helping children (ages 2 years and older), Preteens/Tweens, Adults, families, and couples. Michele offers a reassuring, nonjudgmental, and confidential environment to promote healing and growth. She works with many issues including
ADHD
Anger Management
Attachment/Reactive Attachment
Trauma
Issues of Early Childhood
Oppositional Defiance
Survivors of Abuse (sexual, physical, emotional, verbal)
Depression
Anxiety
Posttraumatic Stress Disorder
Grief and Loss
Eating Disorders
Death and Dying
Personality Disorders
Substance Abuse and Recovery
Chronic Pain/Pain Management
Any many others as well
Michele's approach is one of understanding, compassion, a sense-of-humor, creativity, and reality, combined with education and life experience. She utilizes a variety of therapeutic skills and techniques to assist individuals, families, and couples to achieve the changes you desire.
Krysten Garrett, LPC
Krysten Garrett is a Licensed Professional Counselor and a Certified Substance Abuse Counselor who works with individuals, couples, and families. She uses a person-centered approach, aiming to develop a relationship with each client that is based on unconditional positive regard. She also recognizes the strong impact that trauma can have on a variety of mental health concerns, and works to provide a safe and nonjudgmental environment for clients. She believes in the importance of working alongside clients to help them develop and achieve their goals.
Krysten is a Virginia native who grew up in the Richmond area, and gradually moved west in pursuit of educational and professional goals. She earned her BS in psychology and MS in counselor education from Longwood University, as well as providing services to students in the university's counseling center. She relocated to the Roanoke Valley in 2015, and has worked with adult and adolescent clients in both community and private practice settings.
Krysten uses a variety of treatment modalities to suit the specific needs of each client, including Cognitive-Behavioral Therapy (CBT), Dialectical Behavioral Therapy (DBT), Cognitive Processing Therapy, and Emotionally Focused Therapy. Some of the areas Krysten specializes in include:
Substance Use Disorders/Recovery
Depression
Anxiety
Bipolar Disorder
Anger Management
Personality Disorders
Survivors of Abuse/Trauma/PTSD
Grief and Loss
Eating Disorders
Adjustment to Life Changes, Challenges and Transitions
Self esteem
Stress management
Career issues
Relationships and Communication
LGBTQIA+
Crisis Intervention
Denise D. Crosson, PhD, PMHNP
Denise D. Crosson, PhD, PMHNP has been a nurse for twenty-five years, a nurse practitioner for nine years, and a nurse researcher for five years. Denise has extensive experience working with both children and adults in hospital, home, hospice, community-based, and outpatient settings. She earned a Masters and Doctoral degree from Virginia Commonwealth University where she was a fellow in the VA-LEND neurodevelopmental disabilities training program, which focused on children and families. In addition, her dissertation research focused on short- and long-term effects of preterm birth on childhood development. More recently, Denise has served the Charlottesville community as a Psychiatric Mental health Nurse Practitioner helping her clients to improve their lives by providing both therapy and medication management services.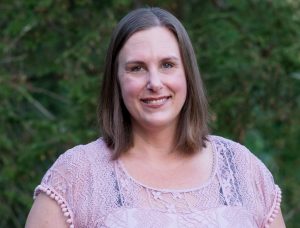 Diana Smith, MD
Dr. Diana Smith is a board certified psychiatrist specializing in general adult psychiatry spanning ages 18-elderly care.
Dr. Smith was raised in Charleston, South Carolina and has made Charlottesville her home for over 12 years. She attended The University of South Carolina and received a Bachelor of Science in Biology graduating Cum Laude in 1997. After spending 4 years working in solid organ and bone marrow transplant services she attended The Medical University of South Carolina in Charleston graduating in 2005 with her Medical Doctor degree.
She decided to pursue a speciality in psychiatry and she was accepted to The University of Virginia Psychiatry Residency where she also served as Chief Resident during her 4th year.
After graduation she worked for the Veterans Health Administration both in Staunton and Charlottesville for 5 years and then as a civilian physician psychiatrist in Wiesbaden Germany, working with active duty Army members and families.
After completion of her work in Germany, she joined the staff of Augusta Medical Center in Fishersville, VA where she works on the inpatient psychiatry unit. She loves working in a community health care, helping people in times of crises find solid ground. Additionally she is an associate professor at the Edward Via College of Osteopathic Medicine and enjoys sharing her passion for psychiatry with medical students during their rotation.
Dr. Smith brings an extensive array of clinical expertise to her practice.