Meet our Providers
Alina Lis, PMHNP
Philosophy of Care
Alina Lis is a board-certified Psychiatric Mental Health Nurse Practitioner with over five years of experience working as a nurse, with the majority of that time spent in inpatient medical oncology/hospice and substance abuse treatment.
Alina earned her Master of Science degree from Walden University after receiving an undergraduate nursing degree from Rasmussen College. Her approach to care is collaborative and client-centered. Her treatment model involves a holistic approach that, besides psychopharmacology, includes spiritual support, dietary recommendations, exercise, and other evidence-based interventions.
Alina creates a non-judgmental, accepting, and empathetic environment where patients feel listened to and understood. Alina believes in treating the whole individual; she strives to create an individualized treatment plan tailored to each unique individual and their life goals.
Education
Master of Science in Nursing
Walden University
Specialties
Anxiety

Depression

ADHD

Anger

Obsessive Compulsive Disorder (OCD)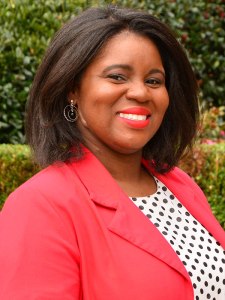 Self Pay Rate: $99
Ang'elita Dawkins, LCMHC, LCAS
Philosophy of Care
No one is exempt form experiencing the various challenges of life. While we cannot always control the things that happen, we can be empowered in how we navigate life's challenges. As a Licensed Clinical Mental Health Counselor and a Licensed Clinical Addictions Specialist in the state of North Carolina, my goal is to walk with you through the challenges you are experiencing and aid in "re-writing the script" to support changes in thinking, responses to emotions, and overall behaviors. My goal is to serve as an agent of change to support you in making the changes that you most desire to experience in your life.
I received my Bachelor of Arts in Psychology from the University of North Carolina at Chapel Hill, and my Master of Science in Clinical Mental Health Counseling from Capella University. I am currently completing a Ph.D. in Counselor Education & Supervision from Capella University. I tailor individual, couples, and family therapy utilizing Cognitive Behavioral Therapy, Dialectical Behavioral Therapy, Solution Focused Therapy, and a person-centered approach to therapy when working with individuals, couples, and families.
I have aided both adults and adolescents in navigating addiction and substance use issues, as well as served adults, children, and adolescents experiencing anxiety, depression, ADHD, mood disorders, life stressors and transitions, family and relationship issues, eating disorders, trauma, self-esteem issues, and anger management issues. I also encourage the use of expressive therapy techniques to support the unique challenges my clients are experiencing.
Education
Capella University
Master Clinical Mental Health Counseling
Specialties
Christian Counseling
Substance Use/Abuse Addiction
Anxiety
Depression
Dual-Diagnosis
Trauma
Identity Crisis
Bipolar Disorder
Family Conflict
Eating Disorders
Life Stressors
Self Esteem
Relationship Issues
Anger Management
Person-Centered
Motivational Interviewing
CBT
DBT
Solution-Focused
Harley Locklear, Resident in Counseling
Philosophy of Care
Harley Locklear is a Licensed Clinical Mental Health Counselor - Associate in North Carolina and has had the pleasure of working collaboratively with a variety of clients as they venture on their personal wellness journeys. Throughout his career, he has centered much of his practice around aiding clients with identity development, managing stress/anxiety/depression, life transitions, and goal setting. His strengths center around his competencies in working with multiculturally diverse clients, those identifying as BIPOC and/or LGBTQ especially. Harley is an empathetic clinician who places much emphasis on building a strong therapeutic alliance with his clients.
Harley uses a person-centered approach and really allows for his clients to direct sessions based off their needs. He supplements this with collaborative, strengths-based, cognitive-behavioral, solution-focused, and motivational-interviewing approaches. 
If you are ready to begin your journey to increased wellness, Harley is eager to establish a warm and collaborative relationship with you to help guide you in meeting your goals and living the life you have always wanted to.
Education
M.A.Ed. Counseling
The University of North Carolina at Pembroke
Specialties 
Anxiety

Stress Management

School Issues

Careers

LGBTQIA
Hilary Cissokho, LCSW
Philosophy of Care
Hilary Cissokho is a Licensed Clinical Social Worker in the state of North Carolina with nine years of experience helping adults, children, and families navigate issues such as depression, life transitions, substance use, family and relational conflict, and trauma. Hilary completed her Bachelor of Music in Music Therapy at Appalachian State University and her Master of Social Work at the University of North Carolina at Chapel Hill. 
Hilary's approach to counseling is person centered and emotionally focused and utilizes cognitive behavioral, solution focused, and mindfulness-based techniques to partner with individuals and families in addressing their unique needs. Her approach is flexible and honors the creativity, value, and inherent wisdom within each individual.
Hilary seeks first to listen and connect, to create an authentic, safe space where healing and growth can occur. In this space it becomes possible to highlight and amplify the strengths and insights that exists within you, so that you may work towards creating the life of meaning and joy that you so desire. 
Education
Master of Social Work
University of North Carolina Chapel Hill
Specialties
Life transitions

Depression

Anxiety

Stress management

Relational conflict

Mindfulness

Trauma

Domestic Violence

Women's issues
Jennifer Chapman, Supervisee in Social Work
Philosophy of Care
Jennifer is a Licensed Clinical Social Worker Associate in the state of North Carolina. Jennifer obtained her Bachelor of Arts in Media Studies from University of North Carolina at Greensboro. After spending some time volunteering as a guardian ad litem in Orange County, she went on to obtain her Masters of Social Work from North Carolina Central University. Jennifer has experience working with adults experiencing homelessness, anxiety, depression, relationship issues, and grief. Jennifer also has a variety of experience in trauma informed care and harm reduction. Jennifer is LGBTQIA affirming and welcoming.
Jennifer utilizes a strength-based, client-centered approach and draws on tools and approaches from cognitive behavioral therapy, acceptance and commitment, mindfulness, and art to facilitate a holistic therapeutic approach to building coping skills. 
Jennifer is eager and excited to work with you and walking with you on your journey. 
Education
Masters of Social Work
North Carolina Central University
Specialties
Depression
Anxiety
Grief
Mood Disorders
Relationship Issues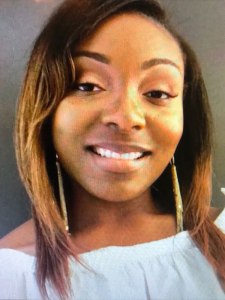 Self Pay Rate: $99
Johnesha "Maggie" Truesdale, LCSW
Philosophy of Care  
Johnesha Maggie Truesdale is a Licensed Clinical Social Worker (LCSW) in the state of North Carolina. She has a significant amount of experience working with children and families to address parenting/co-parenting challenges, child behaviors, and overall relationship and family dynamic concerns. Additionally, she has experience and enjoys working with individuals and couples. 
Maggie utilizes a variety of approaches when working with her clients, to ensure they are person centered. She provides a safe, non-judgmental, therapeutic environment that embodies a unique holistic approach. Some of the treatment practices she regularly uses are cognitive behavioral therapy, solution focused, emotion focused, mindfulness, and faith based therapy interventions, to list a few. 
Therapy should be a space where you are welcome to be yourself and discuss your authentic feelings. Maggie believes that the rapport building process is vital to the therapeutic relationship. Maggie is committed to proving a healthy and adventurous journey for you during this process. She believes this is a collaborative process and all you need to prepare for each session, is to, show up as yourself. She invites you to begin on your journey to wellness. 
Education
Masters of Social Work
North Carolina State University
Specialties
Relationship counseling 

Martial and pre-martial counseling 

Relationship concerns (Family, Couples, and friendships) 

Anxiety (including physical healthy lifestyle's) 

Child behavioral concerns 

Aggression/Anger management  

Stress management 

Women & Men issues 

Parenting concerns (including co-parenting)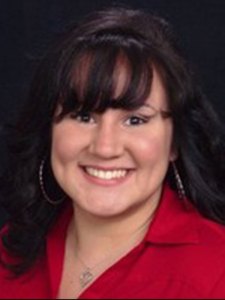 Self Pay Rate: $99
Laurin Oxendine-Myers, LCMHC
Philosophy of Care
Laurin Oxendine-Myers is a Licensed Professional Counselor/ Licensed Clinical Mental Health Counselor in the state of North Carolina, who has worked with children, teens and families for over 8 years. She has assisted both individuals and families with issues they face such as depression, substance abuse, family/relationship issues and anxiety.  Her education was obtained from The University of North Carolina at Pembroke with a Bachelor of Science in Psychology followed by a Master of Arts in Clinical Counseling from Webster University.
Laurin specializes in an integrated approach when working with clients in hopes of focusing on each person's individuality. She promotes a collaborative approach, cognitive behavioral, solution focused and narrative approach; however a blended mix of techniques has found to be successful. 
The most important aspect of the opportunity to work together is establishing a safe space to heal. Together we can fill your personal toolbox to live the successful life you desire. 
Education
Webster University
Master's in Clinical Counseling

Specialties
Anxiety

Family Systems

Transitions

Depression

Anger Management

Relationship Issues

Substance Abuse Issues

Women Issues
Robert Seigel, PMHNP
Philosophy of Care
I have been practicing as a Psychiatric Mental Health Nurse Practitioner for 15 years. I specialize in providing psychiatric medication and therapeutic intervention for a variety of Mental Health Conditions such as depression, anxiety, psychosis, mood disorders, substance abuse disorders (SUD), ADHD, PTSD and many others. After serving in the United States Navy for 29 years caring for active duty military personnel and their dependents, I am currently providing psychiatric care in the civilian community for ages 13 years and older. I have years of experience in tele-psychiatry, crisis intervention and outpatient / inpatient settings for a variety of psychiatric and substance abuse disorders.
Education
University of Virginia
Master of Science in Nursing 
Specialties
Anxiety

Depression

Anger

ADHD

Behavioral Issues

Coping Skills

Eating Disorders

Military/Veteran

Obsessive-Compulsive (OCD)

Sleep or Insomnia

Stress

Trauma and PTSD
Sherri Osborne, PMHNP-BC, GNP-BC
Philosophy of Care
Sherri Osborne is a certified Psychiatric Mental Health Nurse Practitioner as well as a Gerontological Nurse Practitioner in the State of North Carolina who has 12 years of experience in working with adults seeking help with medication management for mental health conditions.  She completed her Master's Degree in Nursing from the University of South Alabama along with her post-Master's certificate.  She also received her Bachelor's Degree in Nursing from Winston-Salem State University and her Associate's Degree in Nursing from Guilford Technical Community College.
Sherri utilizes a wholistic approach to mental health conditions. The goal is to ensure that one's physical health has been ruled out as a contributing factor.  Medication is only a piece of providing care and in combination with counseling can be effective in improving a person's quality of life. There is never the goal to dumb and numb someone but to have the least amount of medicine needed to help manage symptoms.  
Sherri seeks to establish a relationship with you that is based on warmth, trust, caring, and integrity in order to promote mental wellness and recovery for you which in turn improves your quality of life.  Every day life can be hard and stressful and having someone there to support you in that journey can mean a lot. Goal is for each day to be the best it can be for you and as your life improves so does the lives of those around you.  
Education
University of South Alabama
Master's Degree in Nursing
Specialties
 Depression

Anxiety

Post-Traumatic Stress Disorder

Grief, Loss, and Bereavement

Substance Use

Pharmacology/Medication Management

Sleep disorders

Stress management

Geriatric psychiatry

Military/Veterans Treatment