Meet our Team of Thriveworks Westborough Counselors
---
Brittney Bannon, Resident in Counseling
Philosophy of Care
Brittney Bannon is a Master level clinical mental health counselor. She has 7 years of experience working with the special needs population as well as 4 years of experience working with children and adolescence. She has experience with family counseling and behavioral work.  She completed her Bachelor of Science in Psychology from Northeastern University in Boston. She completed a Master of Arts in Child and Adolescent Psychology from Southern New Hampshire University. She also has a Master of Arts in Clinical Mental Health Counseling from William James College in Massachusetts. Brittney utilizes collaborative, strength based, cognitive behavioral, solution focused approaches to therapy. Brittney also likes to use art therapy as a form of expression with clients. Brittney also maintains the creativity, flexibility, and awareness that is necessary to best meet the needs of every unique and individual couple. 
Brittney seeks to establish a caring, and collaboration relationship with you in order to assist in building on your strengths and working towards meeting your goals. Brittney understands that no single approach is correct for everyone and therefore, she is trained is many different modalities and is willing to work with you to find the approach that best fits you.
Education
Willam James College
Master's in Clinical Mental Health Counseling
Specialties
Depression

Anxiety

Stress Management

Self-esteem

Behavioral Issues

Life Transitions

Women's Issues

Relationship Issues

Trauma
Accepting:
Cigna
ComPsych
Tufts
United Healthcare
Pending:
Aetna
BCBS of MA
Beacon Health Options
Humana
Magellan
Multiplan
Tricare
Self Pay Rate: $150: Intake
$100: Follow-up
Grace Ngumi, PMHNP-BC
Philosophy of Care
**Grace Ngumi offers psychiatric medication management
Grace Ngumi is a board certified Psychiatric Mental Health Nurse Practitioner (PMHNP-BC) Licensed in Massachusetts. She has over 15years experience working as Nurse in various nursing specialty and in particular mental health and dual diagnosis settings. As an NP she has worked with patients seeking help with depression, anxiety, adjustment disorders and bipolar disorders.  She completed her Bachelor of Science in Nursing from Curry College in Milton, MA and received her Master of Science in Nursing from Walden University.  
Grace, utilizes her past experience, education and clinical expertise to provide holistic care and ethical care that is compassionate to while maintaining a healing environment. 
Grace seeks to collaborate with her patient and other health care providers in order to ensure that the care she provides is holistic and is centered on the patient's wellbeing.
Education 
Walden University
Master's in Nursing
Specialities
Depression

Anxiety

Substance abuse and dual diagnosis

Self esteem

Adjustment disorders

ADHD

Bipolar

Grief & Loss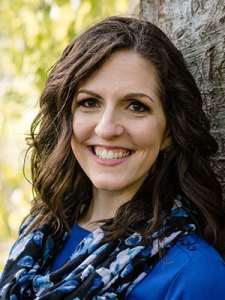 Accepting:
Aetna
BCBS of MA
Beacon Health Options
Cigna
ComPsych
Humana
Magellan
Multiplan
Tricare
Tufts
United Healthcare
Self Pay Rate: $99
Heather Audette, LMHC
Heather is a Licensed Mental Health Counselor who has 12 years of clinical experience partnering with individuals seeking support with managing depression, anxiety, trauma, and life transitions. Heather is a strength-based therapist with a strong belief that people are doing the best they can with the tools they have. She is passionate about helping individuals discover their strengths and learn strategies to improve their overall quality of life. Heather's treatment approach utilizes a blend of Cognitive Behavioral Therapy, humanistic therapy, solution focused therapy, and mindfulness.
Heather's counseling style is supportive, collaborative, and nonjudgmental. She strives to make therapy a positive and empowering experience, where individuals have a safe space to explore their life events and build insight into the patterns and challenges that may be barriers on the path to wellness. Her core values of kindness, empathy, and authenticity allow her to build trust and provide individuals with opportunities for growth and change.
Heather's specialties include:
Anxiety

Stress management

Depression

Self-esteem

Trauma

Mood Disorders

Life transitions

Adoption/Foster Care

Grief/Loss

Mindfulness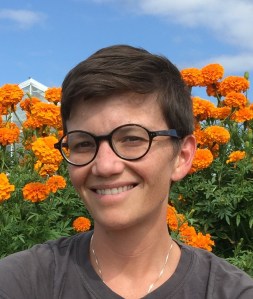 Accepting:
Aetna
BCBS of Massachusetts
Cigna
ComPsych
Harvard Pilgrim
Humana
Magellan
Optum
Tricare
United Healthcare
Self Pay Rate: $99
Katie McGrath, MSW, LICSW
Katie McGrath is an independently licensed clinical social worker who provides counseling for a wide variety of problems, tailoring specific strategies to each person's unique situation and personality. Katie completed her graduate studies at the University of New Hampshire and has extensive experience in Medical Social Work, Crisis Intervention, Refugee Resettlement, Emergency Department Mental Health, Community Mental Health Services and Inpatient Psychiatric Social Work in addition to years of providing solution-focused, outpatient therapy with children (all ages), adolescents, adults, seniors and families. Strategies may include a wide variety of techniques such as Cognitive Behavioral Therapy, Solution Focused Therapy, Dialectical Behavioral Therapy, Motivational Interviewing, Mindfulness-based Cognitive Therapy and Cognitive Processing Therapy. Katie also specializes in parenting support and uses attachment and acceptance-based strategies to help parents strengthen their relationships with their children, improve communication and increase cooperation and connection at home. Katie's style is warm, empathic and supportive and she is committed to developing strong therapeutic relationships where clients feel empowered to develop the skills they need to make positive and lasting change in their lives.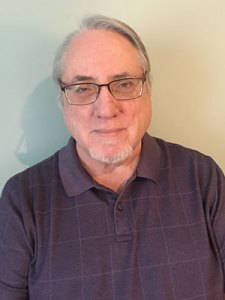 Accepting:
Aetna
Anthem
BCBS of MA
Beacon Health Options
Cigna
ComPsych
Highmark
Humana
Humana-Military
Magellan
Multiplan
Optum
Tricare
Tufts
United Healthcare
Self Pay Rate: $99
Michael Gutierrez, LICSW
Philosophy of Care
Michael Gutierrez is a Licensed Independent Clinical Social Worker in the State of Massachusetts who has worked as a full-time psychotherapist for the past six years providing therapy services to adults, teenagers and couples. Michael completed his Bachelor of Arts at George Mason University in Fairfax, VA and received his Masters in Social Work at Boston College in Chestnut Hill, MA.
Michael uses a strengths-based approach to psychotherapy along with cognitive behavioral techniques and an emotionally focused collaborative approach to finding solutions for problems in everyday life. Michael uses his strengths based approach in working with couples with the goal of salvaging and strengthening the relationship unless the couple is making a conscious decision to separate in an amicable and constructive manner.
Michael seeks to establish trust and active participation in the counseling relationship and has worked in the past with a number of individuals and couples over the course of several years. Michael also realizes that brief therapy for persons in acute distress is also valuable and there is no set time limit for how long therapy should go on. Michael always encourages therapy clients to get to know themselves better and practice mindfulness to regulate their emotions.
Education
Boston College
Master's in Social Work
Specialties
Social anxiety
Acute and chronic depression
Relationship issues and problems
Anger management issues
Compulsive behavior (sexuality)
Bipolar illness
Persons on the autism disorders spectrum
Men's issues
Chronic illness management
Grief and loss and related trauma resolution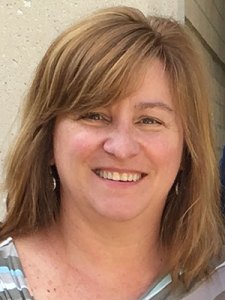 Accepting:
Aetna
BCBS of MA
Beacon Health Options
Cigna
ComPsych
Humana
Magellan
Tricare
Tufts
United Healthcare
Pending:
Self Pay Rate: $99
Michelle Ledoux, Ed.D., LMHC
Feeling bogged down with work, your career, family, friends or whatever isn't working at this point in your life? Are you struggling with your children because of divorce or separation and the challenges that come with split households? Have you experienced the loss of a loved one? Has the pandemic increased your anxiety? It would be a privilege to meet with you in an effort to help address some of these challenges, offer guidance and strategies and support using an empathetic, unbiased, non-judgmental platform. 
As a mental health counselor, I feel strongly about empowering individuals in an effort to achieve a sense of accomplishment and contentment, to help with the healing process of having experienced death, loss of employment, or divorce. Having that third-party individual lend an ear is sometimes all we need. The decision and journey are yours and I would appreciate the  opportunity to work with you. 
I am passionate about helping individuals heal through the use of Cognitive Behavior Therapy, Positive Psychology or another therapeutic approach that will better serve your healing process – one approach does not fit all.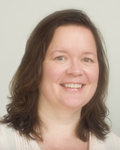 Accepting:
Aetna
BCBS of Massachusetts
Cigna
ComPsych
Harvard Pilgrim
Optum
Tricare
Tufts
United Healthcare
Self Pay Rate: $129
Stephanie Wuebbens, PhD
Stress, anxiety, and depression do not discriminate. Many people hit bumps in the road because stress has spiraled out of control, or because of recurring worries and/or low mood that interfere with life. Children might begin to have behavior problems because they have depression or anxiety or a hidden developmental/learning problem. If any of these sound familiar to you, treatment can help.
I have been a psychologist for over 20 years, specializing in cognitive behavioral therapy, mindfulness, and play therapy. I can evaluate emotional, cognitive or learning problems. Throughout those years, I have worked with families and children, with people who have developmental disabilities as well as people with substance abuse issues.
Specialties
ADHD
Academic Underachievement
Addiction
Alcohol Abuse
Anger Management
Anxiety
Asperger's Syndrome
Autism
Behavioral Issues
Child or Adolescent
Coping Skills
Depression
Developmental Disorders
Grief
Learning Disabilities
Obsessive-Compulsive (OCD)
Oppositional Defiance
Parenting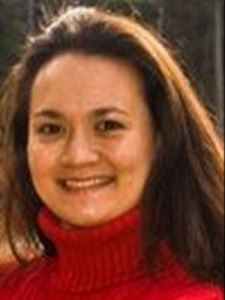 Accepting:
BCBS of MA
ComPsych
Magellan
United Healthcare
Pending:
Aetna
Beacon Health Options
Cigna
Humana
Multiplan
Tufts
Tricare
Self Pay Rate: $150: Intake
$100: Follow-up
Wendy Barry, PMHNP
Philosophy of Care
Wendy Barry is a psychiatric mental health nurse practitioner who has over 14 years of nursing experience.  Wendy completed her Bachelor's of Science in Nursing degree at Fitchburg College, which is now Fitchburg University, in Fitchburg Massachusetts.  She completed her Masters of Science in Nursing at Regis College in Weston Massachusetts. Wendy bases her treatment on the biopsychosocial model and evidence-based practices.
Wendy understands that medication is only a part of the picture within the biopsychosocial model of mental health.  Her practice in medication is "start low and go slow", which is considered a standard of care in psychiatry.  She is a strong supporter of collaborative care and will work with other providers to maintain client's optimal health.  As a prescriber Wendy takes on the role of consult and encourages clients to feel confident in their psychiatric care.  She does this by asking questions, answering questions, and encouraging clients take the lead in their care.
Wendy treats clients with depression, anxiety, PTSD, ADHD and bipolar disorder.
Education
Regis College
Master's in Nursing
Specialties
Anxiety
PTSD
ADHD
Bipolar Disorder
Medication Management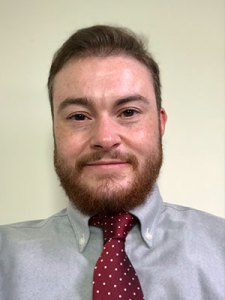 Accepting:
Aetna
BCBS of MA
Beacon Health Options
Cigna
ComPsych
Humana
Magellan
Multiplan
Tricare
Tufts
United Healthcare
Self Pay Rate: $150: Intake
$100: Follow-up
David Martino, NP
Philosophy of Care
David Martino, a Psychiatric Nurse Practitioner, has provided direct care to patients age 12 years and older for the past eight years. He has extensive clinical experience in diagnosis and medication management, including complex cases with multiple overlapping psychiatric diagnoses, dual diagnosis, and co-occurring medical problems. David earned a Bachelor of Art in English from Regis College, a Master of Theological Studies from The University of Notre Dame, and a Master of Science in Nursing from Boston College. David's broad educational background helps him to recognize how psychosocial factors, including trauma, affect a person's condition and the importance of ongoing evaluation of the appropriateness of pharmacotherapy.
As a member of the LGBTQ community, David is keenly aware of the influence that social oppression and the questioning of one's own sexual orientation and/or gender identity can have on a person's well-being and clinical presentation. In session, he makes a point to explore various treatment options, including referral to professionals in other areas of expertise. 
David is committed to helping you meet your goals, not only the ones established at the beginning of treatment but also other goals that you may add as you progress. It is so rewarding to see you thrive!
Specialties
Anxiety

Depression

Mood/Bipolar Disorder

Trauma and PTSD

ADHD

Pervasive Developmental Disorder (Autism Spectrum Disorder, Asperger's)

Schizophrenia/Psychosis (qualified to prescribe Clozaril/clozapine)

Substance Abuse/Dual Diagnosis (Suboxone/buprenorphine provider)

Co-occurring medical problems 

LGBTQ, gender identity (transgender, nonbinary, genderqueer)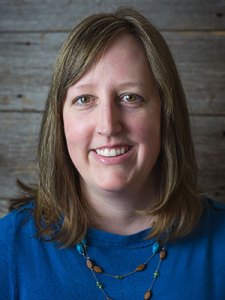 Accepting:
Aetna
ASR
BCBS of MI
Beacon Health Options
Behavioral Health Systems
Blue Care Network
Cigna
ComPsych
Humana
Magellan
Multiplan
Tricare
United Healthcare
Self Pay Rate: $89
Kirsten Mack, LMSW
**Offering online counseling only
Philosophy of Care
Kirsten Mack is a Licensed Master's Social worker in the state of Michigan and has over 10 years of experience working with children, adolescents and adults and their families. Kirsten's areas of specialty include anxiety, depression, difficulty with school, parenting and adjustment to major life transitions (i.e. foster care/adoption, divorce, grief/loss). She has a Bachelor's degree in Psychology from the University of Michigan and completed a Master's degree in Social Service Administration from the University of Chicago.
Kirsten utilizes a strength-based approach to therapy and engages in a collaborative and trusting relationship with her clients so they can reduce emotional pain, build positive relationships and meet their goals. She believes a youth's voice is expressed in multiple ways and works with children and their families to ensure everyone is heard and understood.
Kirsten endorses a person and family-centered approach to therapy because she understands that everyone has their own unique experiences in life and relationships, and it's those experiences that guide the therapeutic process. She has been trained in and uses family systems theory, Acceptance and Commitment Therapy, Cognitive Behavioral Therapy and play therapy.
Specialties
Mood Disorders
Parenting Issues
School Issues
Trauma
Abuse and Neglect
Grief and Loss
Foster Care and Adoption
Adjustment Issues
Family and Relationship Issues
Anger and Stress Management
Anxiety
Depression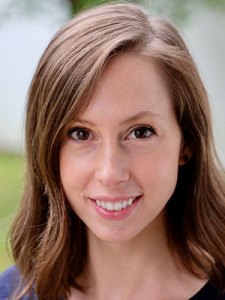 Accepting:
BCBS of MA
Beacon Health Options
Cigna
ComPsych
Humana
Magellan
Multiplan
Tricare
Tufts
United Healthcare
Pending:
Self Pay Rate: $150: Intake
$100: Follow-up
Noelle Kiley, PMHNP-BC
Noelle Kiley is a board certified psychiatric nurse practitioner. Her education includes a Master of Arts degree in clinical psychology from Pepperdine University and a Master of Science in Nursing degree with a psychiatric/mental health specialty from the University of Rochester. Noelle has 12 years experience in the field of mental health, working in a variety of settings. 
Noelle's clinical practice includes psychiatric assessments & diagnoses, patient education, and treatment plans that are tailored to meet the unique needs of each individual patient. She offers a compassionate patient-centered and holistic approach to medication management and psychotherapy, while also collaborating with the patient's healthcare providers in order to provide comprehensive and safe treatment. Noelle has a particular interest in the benefits of mindfulness, meditation, and yoga for a variety of mental health concerns.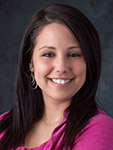 Accepting:
BCBS of Massachusetts
Harvard Pilgrim
Humana
Tufts
United Healthcare
Self Pay Rate: $99
Ayala Hamami, LICSW
Ayala Hamami is a licensed clinical social worker in the state of Massachusetts. She earned her bachelor's degree in psychology from Brandeis University and graduated with a master's in social work from Boston College. Ayala works with teens, young adults, and adults experiencing challenges with managing depression, anxiety, trauma, relationship issues, and difficulties adapting to changes associated with major life transitions. Ayala's therapeutic style is one in which she hears the voice of the clientele she serves, uncovers presenting issues, and provides feedback and coaching in order to help her clients gain insights and skills to manage emotions and behaviors, facilitate personal growth and make positive life changes.
Ayala's expertise, skills, and enthusiasm for helping couples, families, and those experiencing relationship challenges shows from the moment you meet this caring mental health and wellness professional. She helps individuals and couples remove the emotional blocks that stand in the way of achieving their goals and creating opportunities for them to develop practical tools to make healthy relational and personal life shifts.
Whether working with couples, families or individuals, Ayala is a passionate professional who helps clients identify concrete treatment objectives and achieve their desired treatment goals and outcomes, while providing a safe space for the therapeutic process to be experienced.
Ayala works with various individuals including:
Depression
Anxiety
PTSD
ADHD
Relationships
College Transition
Career/Work stress
Personal Growth & Wellness
Life Changes/Adjustment Related Issues (i.e., relocation, illness, break ups, etc)
and more…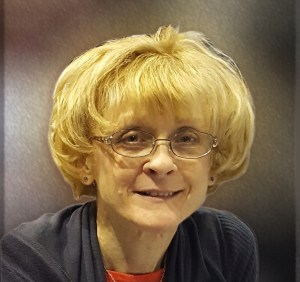 Accepting:
Aetna
BCBS of Massachusetts
Beacon
Cigna
Cigna Telehealth
ComPsych
Harvard Pilgrim
Humana
Magellan
Optum
Tricare
United Healthcare
Self Pay Rate: $99
Joanie Barclay, LICSW
Joanie Barclay, LICSW, brings a diversity of professional acumen from over twenty-five years working with adults, military families, veterans, and with those who seek to build light, peace and hope within their lives. Her person-centered and strengths-based approaches to healing and wellness are enhanced with her ministerial background. Joanie earned her graduate degrees in Clinical Social Work and Pastoral Ministry at Boston College, along with a post-graduate certification in Spiritual Direction. She completed one chaplaincy unit of Clinical Pastoral Education at Saints Memorial Hospital, primarily working with oncology patients.
As a trained P.R.E.P. (*Prevention and Relationship Enhancement Program) for Strong Bonds© facilitator for marriage enrichment, she offers critical gold standard evidence-based tools to assist military couples through the unique reunion and reintegration challenges of post-deployments. As a psychotherapist, Joanie assists clients to develop tools within the framework of cognitive behavioral therapy, psychodynamic therapy, solution focused therapy, interpersonal therapy and dialectical behavioral based-therapy.
Her work with community agencies and programs includes a repertoire of populations and issues unique to grandparents raising grandchildren, women's wellness, bereavement and grief, end of life, and meaning-making through trauma and life-altering events. As a practitioner and advocate for mindfulness, she purposefully generates a milieu to make a client feel validated, to recover one's voice, and to recognize and accept one's gifts, imperfections, desires and aspirations.
Joanie acknowledges those who invite her into their lives as courageous individuals, and empowers them to navigate a life-giving path that embraces a fullness of often unexplored possibilities. She welcomes new clients who choose to embark on a journey of collaborative problem-solving and enhanced wellness for one's life.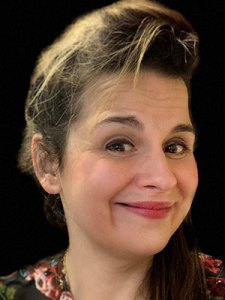 Accepting:
Aetna
BCBS of MA
Beacon Health Options
Cigna
ComPsych
Humana
Magellan
Multiplan
Tricare
Tufts
United Healthcare
Pending:
Self Pay Rate: $150: Intake
$100: Follow-up
Theresa Damien, PMHNP-BC
Theresa M. Damien CNP, PMHNP is a Board Certified Psychiatric Nurse Practitioner. Ms. Damien has over 13 years experience as a registered nurse with over 9 years of diverse clinical experience as a Psychiatric Nurse Practitioner. She earned her degree at Regis College where she was inducted into the nursing honor society, Sigma Theta Tau. Ms. Damien is dually certified as a Certified Addictions Registered Nurse-Advanced Practice and active member of International Nursing Society on Addictions (IntNSA) and the American Psychiatric Nurses Association (APNA). 
Ms. Damien is a dedicated provider and nurse educator. She continues educate undergraduate and graduate nursing students in the clinical and academic setting. She continues to contribute as a peer content reviewer for the American Academy of Nurse Practitioners, APNA, and, IntNSA. 
She has worked as a nurse , providing care in medical and mental health settings. Her approach to patient care is patient centered and holistic. Compassion and collaboration are essential to ensure the patient's mental health goals are prioritized. She looks forward to working with you to obtain your best health.
Accepting:
Aetna
BCBS of MA
Beacon Health Options
Cigna
ComPsych
Humana
Magellan
Tricare
Tufts
United Healthcare
Self Pay Rate: $129
Vivian Sockol, EdD
Philosophy of Care
Vivian Sockol has over thirty years of experience providing support for individuals, couples and families. As a Counseling Psychologist she uses a holistic approach working with children, adolescents and adults along with teaching empowerment strategies, assistance with life transitions and coaching. She extremely enjoys working with high school and college-age students and the various stages they may go through. She completed her Undergraduate degree in Special Education and Elementary Education at the State University of New York at Geneseo and received her Master's degree and Doctorate degree in Counseling Psychology at Boston University, completing her dissertation regarding student-athlete stress and how to improve this area within the school systems.
Vivian has worked as a Special Education Counselor at the JRI in Dorchester, MA; Unit Clinical Educator at McLean Hospital in Belmont, MA; Doctoral Intern at Boston College in Boston, MA; Counseling Psychologist at Worcester Youth Guidance Center in Worcester, MA; Owner and Educational Specialist at Our Future Learning Center, Inc. in Marlborough, MA and Clinical Psychologist at Arbour Counseling Services in Franklin, MA prior to joining Thriveworks. 
Vivian is here for those that need support and someone to believe in their abilities to work through issues and challenges that may come their way. "Start by doing what's necessary; then do what's possible; and suddenly you are doing the impossible." -Francis of Assisi.
Education
Boston University
Doctorate in Counseling Psychology
Specialties
Adjustment and Transitional Challenges

Anxiety

Career Stressors

Coping Skills and Mindfulness Skills

Depression

Parenting

Personal Growth and Wellness

Relationships and Communication Issues

Self Esteem Concerns

Stress Management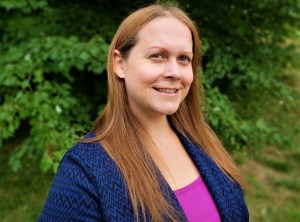 Accepting:
Aetna
BCBS of Massachusetts
Beacon
Cigna
Harvard Pilgrim
Humana
Magellan
Optum
Tricare
Tufts
United Healthcare (UBH)
Self Pay Rate: $99
Donna Hayes, LICSW
Donna Hayes works to empower individuals to overcome personal obstacles, improve their relationships, and assist them to find their best selves. She is in an independently licensed clinical social worker. She received her master's degree in social work from the University of Maryland School of Social Work. She utilizes evidenced-based interventions such as Cognitive Behavioral Therapy, Solution Focused Therapy, Person Centered Therapy, Dialectical Behavioral Therapy, Motivational Interviewing and Mindfulness-based Cognitive Therapy in sessions. Donna tailors her interventions to the needs of the individuals, families, or couples depending on the presenting problem and has a great deal of experience working with dual diagnosis, personality disorders, various mood disorders, crisis intervention, and Community Mental Health Services. She is passionate about working with young adult and college age individuals that may be struggling to cope with the overwhelming stressors and anxiety of their new life transitions. She also enjoys assisting adults to work through challenges that they may be experiencing and believes in meeting them where they are in life and identifying their strengths to help them grow. Donna provides a non-judgmental and compassionate atmosphere in which individuals can safely explore feelings, thoughts, or images and beliefs that may be keeping them stuck.
Connect with a Westborough Counselor today to set up your first session and start the process to change.