Christian Counseling Services in Westborough, MA—Christian Therapists
Faith is a pillar in many people's lives. It gets us through pain and strain; it serves as our compass when we aren't sure where to turn or which path to walk. No matter what we have going on, we can always count on our faith to be steadfast.
Now, sometimes we lose sight of this. We fall out of sync with our faith—we stop going to church, praying before bed, and saying grace at the dinner table. We forget about the relationship that we spent years building with God. And then, when we enter troubling or tough situations, we don't think to turn to God or our faith. We forget that it is there to lean on. And we struggle exponentially as a result.
Difficulties and obstacles are God's challenges to faith. When hindrances confront us in the path of duty, we are to recognize them as vessels for faith to fill with the fullness and all-sufficiency of Jesus. –A.B. Simpson
Christian counseling serves an important purpose: to assist people through these troubling and tough situations, utilizing the power of faith, one's relationship with God, as well as techniques in therapy. If you have fallen out of synch with your faith and you are burdened with mental health challenges or other life issues, you might benefit from talking with a Christian counselor. Better yet, you might benefit from starting a relationship with a Thriveworks Counseling in Westborough Christian counselor! We have appointments available now. To schedule with one of our Christian providers, just contact our office by calling (774) 377-4939. We'll be happy to talk to you more about Christian counseling services and get you set up with your first session.
What Are the Staples of Christian Counseling?
Christian counseling is a mental health services that we offer our clients, which uses a combination of traditional, effective psychological techniques and Christian practices. At our Thriveworks Counseling in Westborough office, we know that religion can play an important role in one's life. In fact, research shows that finding solace in one's faith can help them to better withstand stress and other ailments.
When you first meet with your Christian counselor, they will want to first understand a few key things:
What has brought you into counseling?
What do you hope to get from counseling?
What does your relationship with God and your faith look like?
How are you hoping to grow in your Christian faith?
Your answers to these questions can help your Christian counselor better understand how they can create a plan that will benefit you. For example, if you are confident in your relationship with God and are simply looking to gain insight from another member of the Christian faith, they will take this into consideration as they approach your treatment.
How Do I Know If I'm a Good Candidate for Christian Counseling?
Christian counseling doesn't just focus on helping you grow with or learn from your faith. It's there to help you work through and resolve issues that are negatively affecting your whole being. For example, you might be experiencing:
An anxiety or depression disorder
Symptoms of an eating disorder
The residual effects of trauma
Relationship issues or a breakup
Addiction or substance use problems
Sleep disturbances
Stress (at work or home)
General unhappiness and discontent
There are many other items that we could add to this list. In fact, we bet that you could think of a few to add yourself! The thing is that we are all going through our own stuff, in any given day. And sometimes, there are some things that we could use a little help with. At other times, there are some things that we just need some extra support through. In both cases, the Christian counselors at Thriveworks in Westborough are here for you.
Set up a Christian Counseling Appointment at Thriveworks Counseling in Westborough
We know that it's important to you to meet with a counselor soon. This is important to us, too! Our Christian counselors are ready to help you as soon as today or tomorrow. That's right, often we can offer our new clients appointments within 24-48 hours. On top of this quick scheduling and turnaround time, we have flexible scheduling options including sessions in the evenings and on Saturday and Sunday, too.
To schedule your own Christian counseling appointment, please call our office at (774) 377-4939.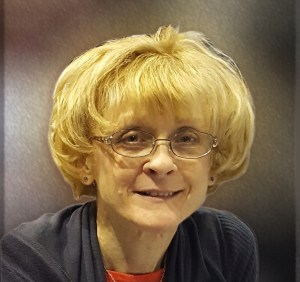 Self Pay Rate: $119
Joanie Barclay, LICSW
Joanie Barclay is a Licensed Clinical Social Worker (LICSW) who brings a diversity of professional acumen from over 25 years working with adults, military families, veterans to build light, peace, and hope within their lives. Her person-centered and strengths-based approaches to healing and wellness are enhanced with her ministerial background.
Joanie earned two Master's degrees in Clinical Social Work and Pastoral Ministry from Boston College, along with a post-graduate certification in Spiritual Direction. She completed one chaplaincy unit of Clinical Pastoral Education at Saints Memorial Hospital, primarily working with oncology patients. As a trained P.R.E.P. (*Prevention and Relationship Enhancement Program) for Strong Bonds, a facilitator for marriage enrichment, she offers critical gold standard evidence-based tools to assist military couples through the unique reunion and reintegration challenges of post-deployments. As a psychotherapist, Joanie assists clients to develop tools within the framework of cognitive behavioral therapy, psychodynamic therapy, solutions-focused therapy, interpersonal therapy, and dialectical behavioral (DBT) based therapy.
Her work with community agencies and programs includes a repertoire of populations and issues unique to grandparents raising grandchildren, women's wellness, bereavement and grief, end of life, and meaning-making through trauma and life-altering events. As a practitioner and advocate for mindfulness, she purposefully generates a milieu to make a client feel validated, to recover one's voice, and to recognize and accept one's gifts, imperfections, desires, and aspirations.
Joanie acknowledges those who invite her into their lives as courageous individuals and empowers them to navigate a life-giving path that embraces a fullness of often unexplored possibilities. She welcomes new clients who choose to embark on a journey of collaborative problem-solving and enhanced wellness for one's life.