Thriveworks Metrowest Life Coaching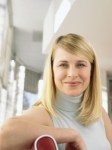 Are you living the life you always envisioned yourself living?  No one's life is perfect, but are you at least happy with where you are – or are you dissatisfied with where you are in your personal or professional life?
Achieving your goals and creating the life you always wanted aren't easy tasks, and sometimes we need people to help us get where we want to go-a Life Coach can help you do just that.
If you're living in the Metrowest, MA area and you're ready to make progress in your life, Thriveworks Metrowest Life Coaching is an amazing resource for you. You'll be surprised at the things you could achieve with the right guidance.
Restore balance to your life with the help of a Life Coach.
One of the biggest problems that we face today in the United States is having a balanced life.  We are so rushed, stressed, stretched thin and pulled in all different directions that it is almost impossible to lead a life in harmony in balance without a master plan to follow. This is where a Life Coach could be so beneficial for anyone – someone to teach us how to put things in perspective, balance our work life with our family time, and actually make progress and achieve goals as opposed to simply surviving from day to day.
Thriveworks Metrowest Life Coaches are ready to help you today to make positive changes in your life!
Let's start making things happen today! Call us at 774-377-4939 and see one of our caring, qualified coaches this week, possibly even the same day that we hear from you.
We are thrilled to be in your corner and we can't wait to see your progress!
Thriveworks Metrowest Life Coaching
1500 W Park Dr.  #255
Westborough, MA 01581
774-377-4939