Chesterfield Counselors
---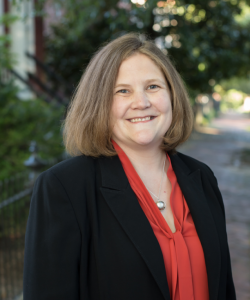 Anna Cameron, LCSW
Anna Merrill Cameron, LCSW, provides individual and family therapy to children, older adolescents and adults ( ages 16 and up), and elder adults. Anna received her Bachelor's degree in Fine Arts and a Master's degree in Social Work from Virginia Commonwealth University in Richmond, VA.
Anna also completed a special certification in Early Childhood Intervention. With over 13 years of clinical social work experience Anna welcomes the opportunity to treat issues with abuse and neglect, trauma, grief and loss, terminal illness, chronic mental illness, family issues, chronic medical conditions, and mood and behavioral disorders. Anna has extensive experience working with children with ADHD, Autism Spectrum disorder, various behavioral difficulties, anxiety, depression, and adjustment disorders.
Anna specializes in addressing grief and loss across the lifespan, addressing chronic medical conditions and terminal illness in adults, addressing how chronic and terminal illnesses affect the family unit as a whole, and addressing anxiety and panic disorder in children, older adolescents and adults (ages 16 and older). Anna enjoys helping adults overcome anxiety and mood disorders, co-parenting stress, women's issues, gender identity and gender confusion, and LGBTQI challenges.
Anna utilizes a diverse blend of treatment modalities that are individually designed to fit each client's individual goals. She always begins where the client is from a strengths based perspective, and then uses the following treatment approaches: Family systems, Mindfulness techniques, Impact therapy, Motivational interviewing, Cognitive behavioral therapy, and various Expressive therapy techniques to assist her clients in reaching their goals.
Anna has worked in a variety of settings, including community mental health, visiting nursing homes to provide therapy, home health and hospice, various types of program management, and outpatient clinics. Anna has developed a "think outside the box" approach to counseling due to her very versatile clinical background and experience.
In her free time, Anna enjoys spending time with her family, painting and photography, hiking and exploring nature.
---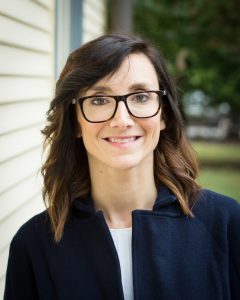 Jessica L. Soule, LCSW
Jessica L. Soule is a Licensed Clinical Social Worker who provides individual, couples, and family therapy for children, adolescents, and adults. She received her master's degree in Social Work from the University of North Carolina at Chapel Hill, and her undergraduate degree in Psychology from Mary Washington University. Jessica has extensive experience treating children and families for issues such as ADHD, behavioral issues, school performance issues, anxiety, and trauma. In addition, Jessica specializes in helping parents learn strategies to assist children through difficult life changes such as divorce and separation, grief and loss, moves, and other stressful periods. Jessica has treated children as young as 1 year old, but also specializes in treating adults, with particular focus on depression, anxiety, trauma, and relationships. Jessica enjoys helping adults work through past traumas, face current stressors, and reach their full potential, whether at work, at home, or in relationships with family, children, or significant others. Another area of particular interest is work with service members and their families. Jessica has first-hand knowledge about military life and is passionate about serving those who serve.
Jessica believes in utilizing an eclectic approach based on the unique needs and goals of each client, but some of her most frequently used approaches include Cognitive Behavioral Therapy, mindfulness, and family systems work, along with play therapy for younger clients. Jessica never stops marveling at the resilience of her clients, and often utilizes a strengths-based approach to help her clients tap into and increase their resilience.
Jessica has worked in a variety of settings, including hospitals and residential treatment program, but the bulk of her experience is in office and community-based therapy. She has conducted research on suicidal ideation, and is an adjunct professor for bachelors and masters-level social work programs. Jessica speaks Spanish fluently, and is able to provide therapy in Spanish.
In her free time, Jessica enjoys spending time with her family, cooking, exercising, and catching up on some of her favorite series on Netflix.
---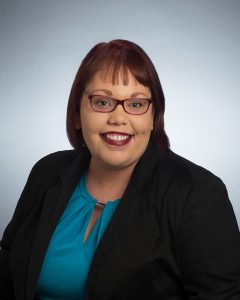 Kristen Lee, LCSW
Kristen Lee is a licensed clinical social worker who obtained her undergraduate and graduate degree from Virginia Commonwealth University. With over 10 years working in the mental health field, she has provided a wide range of therapeutic services to children, adolescents, adults, couples, and families from diverse backgrounds and cultures. Kristen enjoys empowering clients to learn more about themselves and achieve their desired goals.
Kristen works with children as young as 3 years old utilizing a variety of play and expressive therapy techniques. Kristen also has expertise addressing the particular needs of adoptive and foster families. Being a Certified Trauma Practitioner, Kristen has a unique skill set to help clients of all ages address issues of trauma and/or abuse.
Kristen also has extensive experience providing interventions to clients of all ages who have an Autism Spectrum Diagnosis. She facilitates the Autism Spectrum Social Skills Group at Thriveworks, and is also certified to perform the gold standard of Autism Spectrum testing, the Autism Diagnostic Observation Schedule 2.
Kristen has a passion for helping couples and families improve communication, establish healthy boundaries, move through conflict, and establish authentic relationships. She is also experienced in dealing with issues around parenting, co-parenting, divorce, and separation. Kristen also has extensive experience working with military service members and their families, including Veterans. In 2017 she received the Serving Our Veterans Behavioral Health Certificate.
Kristen enjoys building rapport with clients, and to be able to support their changing needs over time. She utilizes a Person Centered approach in her therapy, in order to utilize the best therapeutic approach for each individual client. She is able to use a wide variety of therapeutic approaches including play therapy, expressive therapies including narrative therapy, Cognitive Behavioral therapy, Motivational Interviewing, and the Gottman method.
At home, Kristen enjoys spending time with her family, watching VCU basketball games, and walking her dogs.
---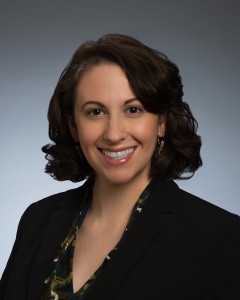 Melanie Black, LPC
Melanie works with children and adolescents having difficulty managing stressors associated with family life. She is able to assist caregivers in developing parenting and coparenting plans that align with the needs of their child(ren). She specializes in trauma recovery, grief and loss, anxiety and depression.
Melanie enjoys working with Millennials struggling with anxiety, stress and life transitions. LGBTQI needs is an additional area of clinical focus. She has a special interest in helping clients with vocational and career counseling needs. Melanie offers a 3- Stepunseling Service: Career Counseling Service:
Assessment which includes administration of evidenced based personality and career planning inventories
Development of a career planning goals and objectives
Cover Letter and Resume development
Melanie enjoys teaching clients mindfulness meditation techniques social and coping skills. She is open to integrating clients' various spiritual and religious beliefs into the therapeutic process. Pet Therapy will be incorporated as a treatment intervention by Melanie Black, LPC. The therapy dog's name is Luna and she is a Coton de Tuléar. Pet Therapy can benefit clients of all ages. Pets provide physical and mental health benefits including lowering blood pressure, reducing anxiety, providing comfort and decreasing depression Luna and Melanie are a registered therapy animal team through Pet Partners, a national animal assisted therapy organization
At home, Melanie enjoys dancing,hiking, crafts, and spending time with her family, friends and her dog Luna.
Q&A
What is your approach to working with young children and families?
I have learned that the most powerful intervention when working with children is to help parents and caregivers develop the skills and tools needed to support their child. You are the expert on your child. Rather than working with a small child individually for one or two hours a week, we will make more progress if I serve as a guide and coach to parents. I often help parents learn how to manage their child's behaviors at home by providing practical strategies and problem solving support. Working with behavior challenges can be overwhelming for parents and caregivers. Once I get to know a child and learn more about their needs, I often encourage parents to come to sessions without the child so that we can speak candidly about the family's struggles and develop ideas to address the child and parent's needs.
Why are you passionate about offering counseling and coaching services to Millennials?
Millennials are those of us born roughly between 1982 and 2001, give or take a few years depending on who you ask. Generations share some common traits shaped by their experiences as developing children and young adults during specific points in history. Generational studies suggest that despite coming of age in a recession and struggling with financial burdens, Millennials tend to be pragmatic, optimistic and team oriented. They tend to want to make a difference in the world and help their families, friends and community. Some people even call the Millennials a "Civic Hero" generation. A Civic Hero generation comes around about once every 80 years or so with the last one being The Greatest (or GI) Generation. I honestly believe that Millennials are uniquely positioned in history to help our country and communities heal and grow. Being a young adult can be exciting, confusing and stressful. I want to help Millennials thrive and become their best selves so that they can make the positive difference they want to see in the world!
How do you integrate Luna and pet therapy into sessions?
Luna is with me most days at the office. Many client's have told me that it is comforting to have Luna present during our sessions even if she is just curled up sleeping across the room. Something about having a dog around eases tension and helps a person feel relaxed. At times, if it is therapeutically appropriate, I will encourage Luna to sit with a client and have them pet her in order to relax. I've also supported children and those with anxiety by encouraging them to participate in training tasks or walking Luna. She is also always a very good listener for children who like to talk to her.
What 3 tips can you offer parents of a youth is questioning his/her sexuality?
Stay calm.
Family culture and past experiences may affect the way you feel about your child's identify. Try to stay calm and supportive with your child and find other adults that you trust or even a therapist to sort through your own emotions.
Education yourself. Navigating these topics can be confusing for many families. Find educational resources you can trust online and in your community to learn more about what your child is going through. In addition, each child is different, and it will be important for you to listen to your child and learn what is going on with them.
Make sure your child is physically and emotionally safe. While it may seem that our culture is more accepting of differences than it used to be, children who are questioning their sexuality can still be targets for bullying and harassment. Make sure that above all your child is safe emotionally and physically.
What does your initial session with clients involve?
Usually we get the "boring stuff" out of the way first otherwise known as policy, procedure and billing. I then share that I am a Licenced Professional Counselor which is kind of like a general practitioner for mental health. I know a little bit about a lot of issues and if I don't feel like I am the right person to help you, I will do my best to get you to the right person. I tell folks that I have a collaborative style, meaning that while I may suggest strategies and help you navigate your feelings and thoughts, you will always be the expert on you. I also encourage people to let me know if something isn't working for them throughout the counseling process or if we just aren't a good fit. This is because your relationship with your counselor is going to be the most important contributing factor to your success in therapy. Once new clients have had a chance to ask questions, I ask them to tell me the story of what brings them here. I also ask additional questions to assess the new client's needs. At the end of the session we talk together about the frequency of treatment needed and scheduling.
---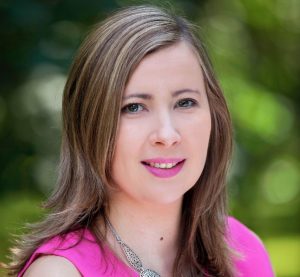 Ania Ramondo, PMHNP
Ania received her Masters of Science from Virginia Commonwealth University with a clinical concentration in Psychiatric Mental Health.
As a Psychiatric Mental Health Nurse Practitioner (PMHNP), Ania is licensed and certified to prescribe psychiatric medications for children, adolescents, and adults and provide brief psychotherapy. She currently provides medication management and brief psychotherapy for adults ages 18 and older.
As a PMHNP she gained her psychiatric experience in various inpatient and outpatient settings. Ania has experience treating adults with wide variety of psychiatric disorders such as Schizophrenia Spectrum, ADHD, Bipolar, Depression, Anxiety, Obsessive-Compulsive, Trauma, Impulse control, and Substance Related Disorder.
Ania's philosophy of psychiatric care is to establish safe, nonjudgmental therapeutic patient-provider relationship based on trust, and respect in order to collaborate and create a mutually agreed upon treatment plan. She is committed to conducting thorough psychiatric interviews to get to know patients as a person and understand their values, beliefs, personal and professional struggles, coping mechanisms and nature of their presenting symptoms. Ania takes time to establish an accurate diagnosis, which will drive treatment planning to target patient's symptoms. Ania incorporates alternative medicine to patients care.
She believes that in order for patients to achieve mental and physical health and over all well being to live productive and fulfilling lives they need to be committed to their recovery. Often, this process not only includes coming to appointments and taking medications as prescribed but also making necessary life style changes, and participating in psychotherapy.
In her free time, Ania practices self-care by enjoying nature, traveling, dinning out, and gardening. She is interested in acupuncture, Chinese medicine, and mindfulness.
---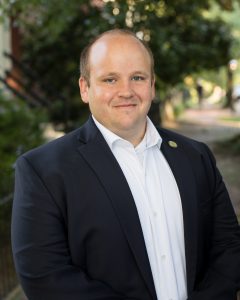 Dr. Frank Rose, PsyD
Dr. Rose is a licensed clinical psychologist in the state of Virginia who provides individual and couples therapy for adolescents and adults. He also provides psychological and psychoeducational assessment services. Dr. Rose received his Bachelors of Art in Psychology along with a minor in National Security and Military Leadership from Hampden-Sydney College. He received his Doctorate of Psychology, Masters of Arts in Psychology, and Masters of Arts in Criminal Justice at Widener University. Dr. Rose specializes in the treatment of trauma, substance abuse, and affective disorders, such as depression, anxiety and bipolar disorders. Dr. Rose has an interest in treating first responders, service members, and their families and offers flexible scheduling. Prior to joining Thriveworks, Dr. Rose served as the Director of Military Services for a local inpatient hospital and completed training at the Walter Reed National Military Medical Center that was sponsored by the Center for Deployment Psychology.
Dr. Rose often utilizes cognitive behavioral therapy to help clients create positive and long lasting change. By focusing on changing what we do and how we think, clients are able to overcome obstacles and reach new goals. He is trained in many research-backed treatments including Cognitive Processing Therapy and Prolonged Exposure for PTSD, Cognitive Therapy and Behavioral Activation for depression, CBT-I for insomnia, and Exposure and response prevention for OCD. When working with clients who are struggling with drug or alcohol abuse, Dr. Rose draws upon several modalities including motivational interviewing and cognitive behavioral therapy for relapse prevention.
When meeting each new client, Dr. Rose will complete a comprehensive intake and partner with each client to create measurable and achievable goals that are client centered and driven. He focuses on each person holistically, and uses a strength-based approach to help clients elicit their own personal strengths to create change. For those requesting assessment services, Dr. Rose helps clients and providers who need diagnostic clarity, are at an impasse in treatment, request aid in treatment planning or are applying for specialized services. Dr. Rose provides cognitive testing, ADHD testing, psychoeducational testing, and emotional testing for both adolescents and adults.
Outside of work Dr. Rose enjoys spending time with his family and friends, traveling, and watching local sports.
---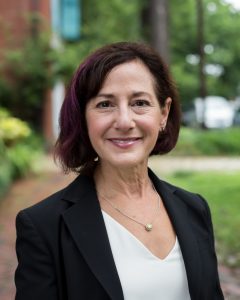 Joan Plotkin Han, MD, DFAPA, DFAACAP
Dr. Plotkin is a psychiatrist board certified by the American Board of Psychiatry and Neurology in the fields of General Psychiatry and in Child and Adolescent Psychiatry. She grew up in Richmond's West End and completed her undergraduate education in Mathematics at Columbia University. She did her pre-med work at the University of Virginia and received her Medical Degree at the Medical College of Virginia in 1985. She first trained in and practiced Obstetrics and Gynecology, but, as her family grew, she re-trained in General Psychiatry and completed her fellowship training in Child and Adolescent Psychiatry, both at MCV. She has been elected as a Distinguished Fellow of both the American Psychiatric Association and the American Academy of Child and Adolescent Psychiatry.
Her early interests in caring for women and children evolved over the following 25 years of practice to include a very broad range of clinical and psychopharmacologic competence. Highlights have been the care of children and adolescents, including those with developmental and intellectual disabilities, the care of serious mental illness, including psychotic illnesses, bipolar mood disorders, depression, and anxiety. Her work has covered the care of US veterans, addressing PTSD as well as Military Sexual Trauma. She has especially valued her experience working in College Mental Health, addressing academic and identity struggles, gender dysphoria, and LGBTQ concerns. She has extensive experience with personality disorders and suicidality, as well as with Substance Use Disorders and Medication Assisted Treatment and Recovery. Reviews of Dr. Plotkin's practice consistently find her to be compassionate, non-judgmental, and a good listener.
Dr. Plotkin has recently retired from fulltime practice and will be working with Thriveworks on a part time basis. When not at the office, she enjoys her time with her family, her dog, and her cat, and pursuing her longtime passions of health and wellness, sailing, cycling, and running.
---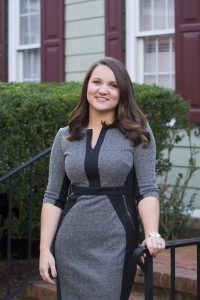 Chelsi Simmons
Chelsi Simmons is a licensed professional counselor and certified rehabilitation counselor, received her bachelor's degree in psychology and sociology from Longwood University, and completed her master's degree in counseling from Virginia Commonwealth University.
Chelsi has an extensive background in the mental health field providing a wide range of therapeutic services to individuals, couples, and families from diverse backgrounds and cultures. Chelsi specializes in individual and family therapy for trauma, depression, anxiety, relationship issues, and situational stressors (Attention Deficit Disorders, Posttraumatic Stress Disorder, Depression, Anxiety).
Chelsi has experience working with children and adolescents who have experienced abuse and/or trauma (physical, emotional, and sexual) which includes expertise in infant mental health, defined as children 3 years of age and younger. She also has a passion for marriage and family counseling including work on building authentic relationships, open communication patterns, and healthy boundaries. She has helped clients with issues surrounding relationships, separation and divorce recovery, parenting and co-parenting. Chelsi welcomes the opportunity to work with couples who have experience or are at risk for emotional or physical violence in the relationship.
Chelsi uses a person centered approach to therapy incorporating her training in psychotherapy as well as evidenced based practices, specifically utilizing cognitive behavioral techniques. Chelsi's style promotes the development of a genuine rapport with her clients engaging in a warm, collaborative, open, and authentic exchange. It is her belief that the presence of a solid therapeutic relationship is essential to any journey toward self-discovery and healing. Evening and weekend availability is designed to accommodate the working family.
Outside of counseling, Chelsi enjoys spending time with her family and going to the beach.
---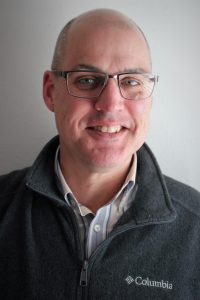 Jeff Whitfield, LPC
Jeff Whitfield is a licensed professional counselor who provides individual, couples, group, and family therapy for children, adolescents, and adults. Jeff received his Master of Arts in Marriage and Family Counseling from Southwestern Baptist Theological Seminary in Fort Worth, Texas and his Bachelor of Science in Psychology from Texas Christian University, also in Fort Worth (Go Horned Frogs!)
Jeff is a very experienced counselor and has worked with clients on a variety of issues, including marriage and family conflict and communication, anger and depression management, family of origin issues including abuse and neglect, self-esteem, and post trauma. Jeff combines a compassionate, person-centered approach; which is a very relational, coming-alongside approach; as well as utilizing the tenets of cognitive-behavioral therapy.
Jeff has worked in a variety of settings, including inpatient and residential treatment, as well as private practice and community-based counseling. Jeff also worked 17 years with a missionary agency and provided counseling to missionaries and their families. Most recently, Jeff worked for several years as a Military and Family Life Counselor at Fort Lee, working with service members and their families through the myriad issues this population faces.
In his time away from work, Jeff enjoys spending time with his family, running, being outdoors, cooking, watching football, and being involved with his church.
---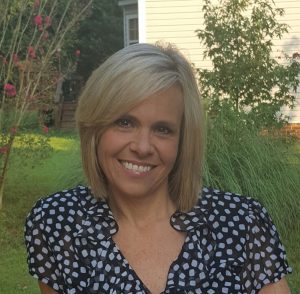 Susan Larkin, LCSW
Susan Larkin is a Licensed Clinical Social Worker who completed both her undergraduate and graduate degrees at Virginia Commonwealth University. With over 20 years of experience she has provided mental health services to individuals across the lifespan to include adolescents, millennials, adults and older adults. She has had experience providing therapy services to individuals, couples, families, and groups. She has extensive experience working with individuals dealing with anxiety, depression, mood and thought disorders, personality disorders, serious mental illness, grief and loss and co-dependency issues.
Susan has worked in both community and inpatient psychiatric settings. She also has experience providing crisis intervention services. She has a long and extensive history of working with individuals with intellectual disabilities, serious mental illness, and co-occurring substance use disorders.
Susan utilizes a wide range of therapeutic techniques to include: Cognitive Behavioral Therapy, Mindfulness, Strength's Based, Solution Focused, Motivational Interviewing, and Dialectal Behavioral Therapy. She believes that many of our patterns of relating and reacting stem from our early life experiences and enjoys assisting individuals in developing new insight and healthy strategies to handle interpersonal relationships and the stresses of daily life. Susan's approach is one of warmth and acceptance. She believes that the relationship between the client and therapist is key to the therapeutic relationship and strives to provide a safe space for emotional and personal exploration, self-discovery, and growth. Her style is informal, warm, conversational, and authentic.
Susan has evening and weekend hours available. She knows that it can take a great deal of courage to enter into therapy, but believes in the transformative power of the therapeutic process and looks forward to taking this journey of self-discovery, growth, and healing together.
In her spare time Susan enjoys reading, playing with her two cats and her dachshund, spending time with her family and friends, gardening, cooking, and watching movies.
---
Jenny Warne, LCSW
Jenny Warne is a Licensed Clinical Social Worker who completed her graduate studies at Virginia Commonwealth University. She has had extensive training and experience in individual, group, couples and family counseling. An area of particular passion includes work with young adults with a wide variety of presenting concerns including depression, anxiety, substance abuse, spiritual and religious questioning/seeking and LGBTQ identity issues. Additional areas of focus include self-injury, trauma and sexual assault recovery.
Jenny has many years of hospice experience. She welcomes the opportunity to work with those in need of grief and bereavement counseling. Jenny also has expertise working with the primary caregivers for persons with chronic and/or terminal illness. She is experienced in the provision of treatment services for older adults facing phase of life issues.
Jenny approaches clients with compassion and acceptance. She takes a collaborative approach to therapy, starting with where the client is and facilitating movement towards client-centered goals. Jenny primarily works from object relations theory, which examines how people experience themselves and others based on relational history. She also utilizes motivational interviewing and aspects of dialectical behavioral therapy and cognitive behavioral therapy as appropriate. Jenny recognizes that each person is unique in his/her experience of the world, and tailors her approach to each client.
Outside of counseling, Jenny enjoys spending time with her husband and their two kitties. She loves to read, entertain friends and family, attend live theatre, and is enjoying being a first-time gardener.
Q&A
Why are you so passionate about working with women who have histories of trauma?
I am very passionate about empowering women in general. With a history of trauma, women in particular tend to internalize the message that the world is not safe for them. My work is to help them understand what happened was not their fault, to teach skills to reduce anxiety and panic, and to help them find a way to feel safe and live a fulfilling life.
What types of trauma recovery do you specialize in treating?
I specialize in all types of trauma, be it childhood abuse/neglect, domestic violence (including emotional and verbal abuse), sexual assault, witnessing violence/death, victims of crime, etc.
How do you approach working with teens who are self-harming?
Understand self-harm as a coping mechanism and a means of emotional expression. My goal is to understand how it works for them, and to work on the underlying issues while teaching a variety of alternative coping skills.
Can you offer 3 tips for parents of teens who self injure?
Do not respond with negative judgment or shaming statements, as this will likely increase the self-harm.
Tell your child you love them and that you are sorry they are hurting.
Understand that this is different from a suicide attempt, and that it is most likely your child trying to cope with his or her feelings.
How do you define codependency?
A codependent person is one who enables a partner who is dealing with addiction or other unhealthy behaviors, usually from a belief that they must show love by supporting their partner no matter what and that if they are successful in this their partner will change.
What types of treatment goals do you think are important for someone to overcome codependency?
Appropriate treatment goals include learning to set healthy boundaries, being willing to follow through with consequences of boundary violation, working on a sense of self-worth separate from the partner, learning ways to cope with stress/anxiety. These are just examples; each person will have different reasons for being codependent.
How do work with clients who are dealing with substance abuse issues and do not want to take a 12-Step approach?
The twelve steps have worked for a lot of people, but I recognize they do not work for everyone. I tend to utilize Motivational Interviewing to determine the client's readiness to change and to help the client shift from one level to another. I understand that substance abuse is a coping mechanism, so I work with clients on the underlying issues and teaching alternative coping strategies.
Why do you recommend counseling for those who are grieving?
There are many reasons people grieve, and death is just one of them. Sometimes it is difficult for someone to imagine life without whatever was lost (job, home, pet, loved one, good health, etc). Sometimes the loss means there is no longer an opportunity to repair the relationship. Whatever the circumstances, having someone listen without offering platitudes and helping you to find the "new normal" can make a huge difference.
---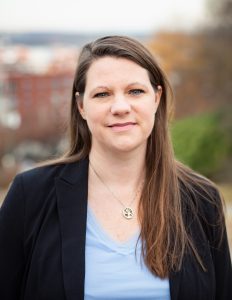 Joy Daigle Book, LPC
Joy Daigle Book is a licensed professional counselor, who provides individual, couples, and family therapy to children, adolescents, and adults. Joy treats children as young as 6 years of age. Joy has received a Bachelor of Arts in cross-cultural studies, a Master of Divinity with a specialization in cross-cultural studies, and an Educational Specialist degree in mental health counseling.
Joy provides an individualized approach to each person and family that works within each's unique situation, utilizes strengths within that system, and raises awareness to specific hurdles that may be hindering wellness. Her clinical work includes issues relevant to women, such as balancing career and parenting expectations, managing workplace prejudice and inequities, recovering from sexual assault, healing from childhood trauma, developing assertive and confident communication patterns, and managing anxiety. Additionally, Joy collaborates with parents and guardians to develop parenting strategies and approaches that cultivate a healthy, empowering family atmosphere. She has also worked with many families navigating the challenges of divorce and custody issues by providing counseling to the children.
Joy has experience working with children diagnosed with anxiety disorders, autism spectrum disorder, attention-deficit/hyperactivity disorder, and post-traumatic stress disorder. Utilizing play and art therapies, Joy seeks to create a safe, welcoming environment for children that empowers them with social skills, coping strategies for managing emotions, and behavioral training that builds personal responsibility.
Joy utilizes a variety of therapeutic approaches targeted to specific client needs. She strongly believes in celebrating strengths and past victories in establishing treatment plans for current challenges. As such, Joy incorporates many different techniques from cognitive-behavioral therapy, narrative and solution-focused therapies, mindfulness and spiritual practices, play and art therapies, and career construction theory.
Outside of work, Joy enjoys spending time with her family, singing and playing with her children, attending and participating in community events, reading a lot of fiction, baking, crafting, and attending cultural events.
---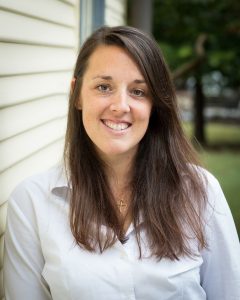 Jenny Prewitt, LPC
Jenny Prewitt is a licensed profession counselor (LPC) and Nationally Certified Counselor with over 10 years experience in the mental health field. Jenny holds membership in the American Counseling Association (ACA).  She earned her Bachelor of Arts degree in Philosophy with a concentration in psychology from Randolph College (formerly Randolph-Macon Woman's College), in Lynchburg, Va and Masters of Education in Community Counseling from the University of Tennessee Chattanooga. Jenny specialized in child and adolescent therapy during her graduate studies and residency.
Clinical Specialties   
Jenny's professional experience includes the provision of clinical services in both residential (milieu) therapy and outpatient practice. She works with individuals, couples and families. Jenny also specializes in group therapy.
Jenny's clinical specialties include Bipolar Disorder, Depression, Anxiety, anger management and grief and loss. She has expertise in trauma recovery, specifically healing from childhood physical, emotional and sexual abuse. Jenny accepts patients as young as six years of age. She is able to evaluate and treat Attention Deficit Disorder/Attention Deficit Hyperactivity Disorder presenting in both children and adults. Jenny welcomes the opportunity to assist couples as they work through premarital issues, as well as, more chronic challenges associated with fidelity, sexuality and balancing relationship care with the life demands. She is passionate about working with children and families around separation, divorce and coparenting. Working with children and adults diagnosed with Autism Spectrum Disorder, specifically, Asperger's, represents another clinical subspecialty.
Counseling Style
Jenny understands that making the decision to contact a therapist can be difficult for some. Her goal is to make the process as welcoming as possible. She works in an extremely relaxed, informal manner that is collaborative in nature. Jenny uses humor regularly in her therapy sessions and takes every possible measure to ensure that her office is a safe place for clients to freely laugh, cry, or express anger as they need.
It is Jenny's belief that many people not only experience stress and anxiety by unfortunate adversities, but also by how they construct their views of reality through the stories they tell themselves regarding the stressful incident. While systematically pulling from different counseling techniques from a wide range of theories, she tends to work most heavily from Cognitive Behavioral Therapy (CBT), Mindfulness techniques and Trauma-Focused Cognitive Behavioral Therapy (TF-CBT). These types of therapies help people overcome irrational, dysfunctional, and unhealthy thought process that tend to add to and prolong emotional strain, trauma, and tension due to a stressful life incident.
Jenny was born and raised in Virginia.  When not working Jenny enjoy being outside and staying active.  Snowboarding, riding bikes, paddle boarding, basketball and reading are enjoyed hobbies.
---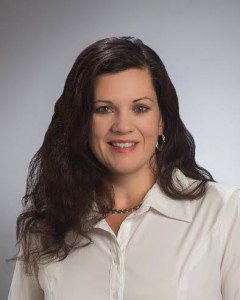 Karen Jones, LCSW
Karen Jones is a Licensed Clinical Social Worker. Karen brings 20 years of experience from the field of children and family services. She will provide a safe and open environment for people seeking clinical support with issues from depression, anxiety, grief and loss, and post-traumatic stress disorder related to abuse/neglect.
Years of working with children and families has prepared her for treating late teens, and adults. Karen specializes in working with families, particularly blended families and couples. Karen works with parents and co-parents on issues relating to childhood behavioral issues, adult mental health issues, and other issues involving family and marital conflict.
Karen has worked in the community and inpatient psychiatric hospitals providing clinical and assessment services for individuals, families, and groups. One of her clinical approaches is based on system theory which guides people to find purposeful connections for healthy functioning. Karen's treatment perspective values individuals' goals and works towards maintaining balance in a society that demands more than most of us have to give. She understands the need for people to go on their individual journey towards healing and will encourage them along the way to find their direction and strength. For some it may take a life time of journeys, but quitting is not an option.
On a personal note, Karen enjoys the outdoors, running, sailing and mud obstacle races. She and her husband raised two children and are enjoying time together as empty nesters.
---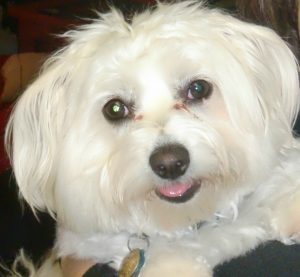 Luna, Our Pet Therapy Dog
Luna is a pet therapy dog that works with clients of Thriveworks Chesterfield. She is a Coton de Tuléar. Pet Therapy will be incorporated as a treatment intervention by Melanie Black, LPC. Luna and Melanie are a registered therapy animal team through Pet Partners, a national animal assisted therapy organization.
The Coton de Tuléar is a breed of small dogs named for the city of Tuléar in Madagascar and for it's cotton like coat. Cotons are cousins of the Bichon and Havanese breeds and legend has it that they survived a ship wreck and escaped to the island of Madagascar off the coast of Africa in the 1600s. The Coton is playful, adventurous and affectionate.
Although generally quiet, Luna can be vocal-grunting, barking, yodeling and making other noises when having fun. Luna has hair that grows instead of fur. She is 4 years old and has lived with Melanie since she was a puppy.
Luna has completed obedience and temperament training as part of her Pet Therapy certification. She loves children and adults. Luna visits the office on specific days and is always under the direct supervision of her handler.
---