Meet Our Counseling Staff
---
Chris Miller, Ph.D., LPC
Chris Miller is a Licensed Professional Counselor and a Nationally Certified Counselor (NCC), has earned his PhD and holds an M.S. in Counseling and Human Development from Radford University. Chris operates with a person-centered focus. His philosophy emphasizes the present and the future using neuro-linguistics, motivational enhancement, Cognitive Behavioral techniques Trauma-focused Therapy, Dialectical Behavior Therapy along with techniques to help those in the most difficult of circumstance. He provides an integrated and interdisciplinary approach to care for his clients. Chris provides counseling for individuals of all faiths and ideas. He appreciates pharmacological as well as counseling interventions to sustain optimal mental health and success in life. Chris specializes in helping those who are struggling in a wide variety of areas including:
Anxiety
Depression
PTSD
Grief
Spirituality
Life transitions
Family & Personal Relationships
---
Christina Dormstetter-O'Keefe, LPC
Christina Dormstetter-O'Keefe is a Licensed Professional Counselor with 20 years of experience in community mental health and private practice. Christina approaches counseling from an assumption of competence and believes that everyone is capable of overcoming obstacles with some assistance. She is passionate about assisting people in finding a healthier and more satisfying life, and she provides a tailored approach based on individual preferences and needs.
Christina earned her BS in psychology at Virginia Tech and completed her M.Ed. in Counseling from Lynchburg College as well as an Ed.S. in Counseling from George Washington University. Christina is currently pursuing a certificate in play therapy at Capella University. Her career has included crisis services, group and individual counseling, therapeutic day treatment at the middle school level, and clinical supervision and training of student interns and residents in counseling. Primary specialties include:
Motivational Interviewing
Self-care and stress management
Addiction
Anxiety, Depression, and Bipolar Disorders
Crisis Intervention
Dealing with chronic medical conditions
Adjustment to life changes and grief/loss
---
►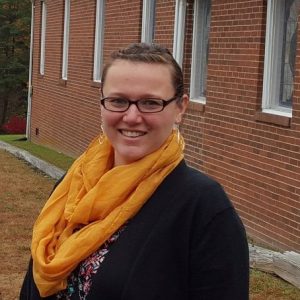 Amanda H. Beverly, LPC, CSOTP
A native of the New River Valley, Amanda Beverly began her professional career in 2001 as a law enforcement officer working on both the local and federal levels. During this time she obtained both her Bachelors and Masters degrees in Criminal Justice from Bluefield College and Radford University. After relocating to Northern Virginia in 2008, Amanda began working as a juvenile probation officer for the Virginia Department of Juvenile Justice. Amanda's compassion and genuine concern for others led her to obtain her Master's degree in Marriage and Family Therapy through Liberty University in 2010. Amanda has worked in both community based and outpatient settings, and she specializes in a wide variety of areas including depression, personality disorders, behavioral problems, learning disabilities, and substance abuse disorders, as well as providing psychosexual risk assessments and therapy for adolescents and adults who have engaged in inappropriate sexual behaviors. In addition, she specializes in working with victims of physical and sexual abuse.
Depending upon the individual client's needs, Amanda implements a variety of treatment modalities including individual, group, and family therapies. Within these settings, she incorporates creative techniques from a variety of therapeutic foundations including but not limited to, cognitive behavioral, client centered, solution focused, and brief therapies. Amanda believes in creating an empathic and safe environment for individuals and families to work toward change, while also holding them accountable for problematic and high risk behaviors.
---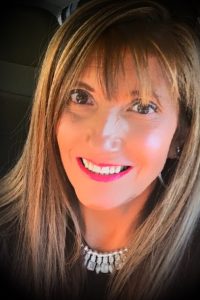 Michele Gunter, LCSW
Michele Gunter is a Licensed Clinical Social Worker with over 20 years of experience serving the people of Roanoke and the surrounding community, and specializing is helping children (ages 2 years and older), Preteens/Tweens, Adults, families, and couples. Michele offers a reassuring, nonjudgmental, and confidential environment to promote healing and growth. She works with many issues including
ADHD
Anger Management
Attachment/Reactive Attachment
Trauma
Issues of Early Childhood
Oppositional Defiance
Survivors of Abuse (sexual, physical, emotional, verbal)
Depression
Anxiety
Posttraumatic Stress Disorder
Grief and Loss
Eating Disorders
Death and Dying
Personality Disorders
Substance Abuse and Recovery
Chronic Pain/Pain Management
Any many others as well
Michele's approach is one of understanding, compassion, a sense-of-humor, creativity, and reality, combined with education and life experience. She utilizes a variety of therapeutic skills and techniques to assist individuals, families, and couples to achieve the changes you desire.
---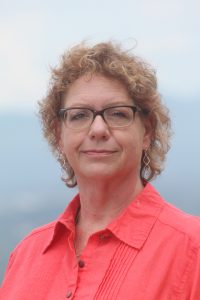 Christie McIntosh-Svirsky, LCSW, IATP CCTP
Christie McIntosh-Svirsky is a Licensed Clinical Social Worker with a variety of clinical experience in community mental health and private practice settings. Christie approaches counseling from a person-centered and strength-based perspective, believing that everyone is unique and has core strengths which can be harnessed to assist them in dealing with life's challenges. Christie will work with you to develop a personalized course of treatment uniquely tailored to your needs, preferences and personality, and where you set the pace.
Christie is a native of northern California who relocated to the Roanoke Valley in 2001. She received both her undergraduate and graduate degrees in social work from Radford University. Christie has practiced in a variety of settings including residential, community and private practice. Her career has included crisis services, group and individual counseling, working in collaboration with the legal system and various community services. Christie has over ten years of experience working closely with survivors of sexual and domestic violence and other sources of trauma. Additionally, she has experience assisting adolescents and adults in their recovery from substance abuse and/or addiction, often incorporating families into the process to help strengthen the recovering client's support system.
Christie utilizes a variety of therapeutic modalities including narrative, trauma-focused cognitive behavioral therapy, motivational interviewing, mindfulness and solution-focused therapy. She strives to create an inviting and supportive atmosphere where clients feel safe to express their thoughts and emotions without fear of judgement. Christie assists persons aged 13 and up who are seeking assistance with a wide variety of issues and provides individual, couples and family counseling; her primary specialties include:
Trauma (PTSD)
Addiction
Anxiety
Depression
Crisis Intervention
Stress and Anger Management
Grief/Loss
Adjustment to life transitions (career, family, illness)
When Christie is not in the office, she enjoys spending time with her family, reading, fishing, puzzles and cross stitching.
---