Meet Our Counselors
---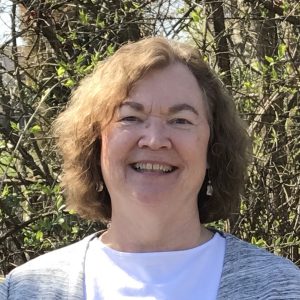 Mary K. O'Keefe, M.A., LMFT
Mary O'Keefe is a licensed marital and family therapist in the state of Tennessee with over 20 years of experience. Besides working with couples and families, marriage and family therapists take a unique, systems approach when working with individuals. This means that a marriage and family therapist will explore, with the client, patterns of interaction with significant others that impact the client. Mary has worked in a variety of settings: church counseling center, college campus, and community mental health agency. She believes these varied experiences give breadth and depth to her therapeutic perspective.
Mary is a graduate of Ohio State University with an undergraduate degree in psychology. She received her masters degree from East Tennessee State University. She has taught at ETSU and at Northeast State Community College. Mary served as a board member for the Tennessee Association for Marriage and Family Therapy and has served on panels administering oral examinations to candidates for state licensure as professional counselors and marriage and family therapists.
All of the above addresses the 'science' of therapy. However, Mary also believes there is an 'art' to therapy that is deeply soulful. "I find it humbling that clients open their lives and hearts to me. It is an honor to assist clients in discovering a happier and more peaceful path in their lives. I consider my office a sacred space – a place that is a safe haven for clients to put down their masks and look at their vulnerabilities." Mary believes that healing comes from addressing the wholeness of our personhood – body, mind and spirit. She is comfortable working with clients within their religious framework. She has worked with Christians, Buddhists, Hindus, Muslims, along with agnostics and atheists, too. She sees therapy as a partnership, client and therapist working jointly to assist the client in fulfilling his or her goals.
---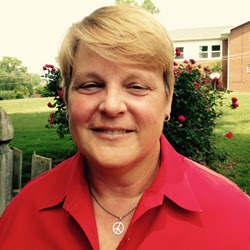 Kelly S. Haught, M.A., LPC/MHSP
Kelly S. Haught has been working together with clients to identify and successfully manage obstacles that interfere with living a satisfying life for more than 17 years now. Her focus has always been to show compassion for others, while working together with clients to determine goals that result in long-lasting change and accompanying inner peace. Furthermore, she is an active member of the American Counseling Association and has a passion for working with adolescents, young adults and most anyone dealing with barriers to growth and development.
Kelly partners with clients to gain the courage to believe in success and peace. She helps individuals replace negative thoughts with more positive affirmations while creating effective, healthy coping skills through the use of cognitive-behavioral therapy (CBT). Clients work on problem-solving and finding solutions. Changing patterns of thinking, such as disruptive automatic thought patterns, can drastically change the way someone feels.
Kelly specializes in the treatment of anxiety, depression, self-esteem, identity issues, co-occurring mental health and addictive disorders, obsessive-compulsive behaviors as well as other mental health issues interfering with life. She is able to assist individuals at risk of self-harm and/or suicide. In addition, Kelly is a Certified Weight Loss Specialist from The National Association of Cognitive-Behavioral Therapists. She has a passion to help those who struggle with weight loss achieve their goals in a healthy holistic way. Also of great significance, Kelly is proficient in biofeedback. Specifically the Bio-Acoustical Utilization Device (BAUD), for help with smoking cessation, alcohol and drug use issues, sleep difficulties, attention deficits, chronic pain, posttraumatic stressors as well as other life-altering issues.
Kelly's work with a great number of diverse individuals has resulted in successful outcomes for many. She believes the counseling relationship is key to the success experienced through the process. She is passionate about providing a safe place for individuals to improve insight, develop other perspectives and create healthier ways of thinking and pursuing goals.
In 2013, Kelly was a recipient of the Tri-cities Business Journal Health Care Heroes Cup of Kindness Award for her dedication and compassion in oversight of the provision of mental health services for more than 8000 individuals annually in east Tennessee. The programs she managed included emergency mental health services and stabilization, addiction and co-occurring treatment and criminal justice/court treatment programs. She served on the Tennessee Governor's Council for suicide prevention after an appointment in 2014.
Kelly further provides educational consultation services and career counseling to assist students of all ages with navigation of the education system, as well as special education and 504 plan processes. She works with clients in determining interests and strengths to set appropriate goals for a successful future. Prior to entering the counseling profession, Kelly was a teacher for 14 years providing educational services for students with learning disabilities, attention deficit disorders, adjustment difficulties and serious emotional issues. She has a passion for working with clients to unleash their gifts and create successful outcomes for themselves. Kelly looks forward to assisting you on your journey!
---
►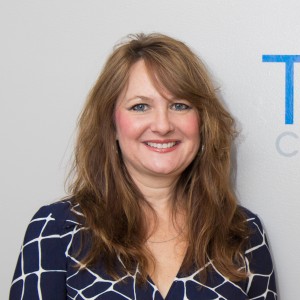 Amanda K. Chapman, M.Ed., LPC/MHSP
For over 20 years, Amanda Chapman has dedicated her life to helping families, couples, adults and children alike find hope and healing in the darkest of places. She has worked in several different environments over the course of her career, including inpatient and outpatient mental health centers, and assisted those in crisis and with in-home needs.
Amanda has vast experience counseling men and women who are struggling with issues such as depression, anxiety, grief, family and parenting stress, couples' issues, "life" adjustments and problems of all types. She has a special affinity for helping women successfully cope with issues such as self-esteem, infertility, assertiveness, codependency and relationship stress, and has facilitated several empowerment groups for women. Amanda has also received specialized training from the Employee Assistance Professionals Association and has achieved the classification of Employee Assistance Specialist-Certified. Her certification allows her to provide services to employee assistance organizations, employees and family members.
Her philosophy of treatment is grounded in the belief that everyone at some point in his or her life will suffer what may feel like overwhelming emotional sadness, pain and loneliness; however, those feelings do not mean that he or she is alone. Amanda truly wishes to provide a safe place for helping one make sense of their thoughts and feelings, and to rediscover peace from within. Her style of counseling consists of a multifaceted approach utilizing thoughts to help identify stories and core beliefs in order to construct new ones, acknowledging unresolved feelings to leave the past behind and embrace the future, and encouraging action to change unhealthy patterns with others. Amanda's style is empathic, relaxed and judgment-free.
As a graduate of East Tennessee State University, Amanda is a licensed professional counselor, with a designation as a mental health service provider in the state of Tennessee. She has a master of education in counseling, with a specialty in marriage and family issues. She is an active member of the American Counseling Association and was an award recipient of the American Association of Presidents.
---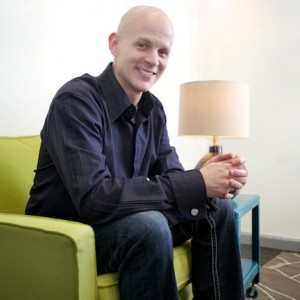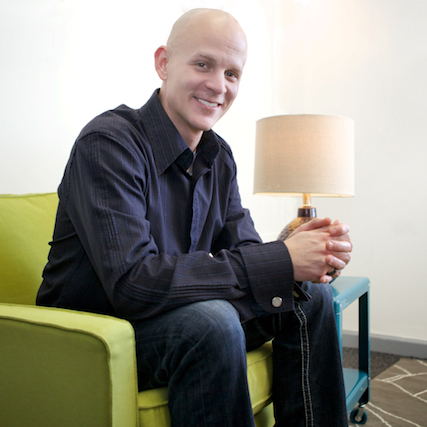 G. Michael Pilcher, Ph.D.
Practice limited to forensic assessment and consulting
Dr. Michael Pilcher really enjoys working with a specific but diverse clientele. Meaning, that when a child's best interest is at stake, he comes alongside the various family life problems that exist and that parents need help with. These issues require someone with not only education, training and experience. They require one that truly believes that assisting attorneys and judges with well-researched and relevant information to the court and the parent(s) is an absolute necessity. Why? Because the court system is not designed to solve emotional problems — it is designed to solve legal conflict. Therefore, when emotions are running high and raw, Dr. Pilcher will provide rational and empirically-based interventions.
Dr. Pilcher is board-certified by the American College of Certified Forensic Counselors and has maintained an active practice of forensic and clinical counseling since 2001. Throughout his career, he has striven to provide quality services to individuals, couples, families and the community. This culminated in being the recipient of the prestigious International Association of Addictions and Offender Counselors (IAAOC) Outstanding Addictions/Offender Professional Award, presented at the American Counseling Association (ACA) convention in Charlotte, North Carolina (March of 2009). He is also an adjunct professor of psychology at King University where he regularly instructs throughout the year on the main campus for traditional students.
He received his master of arts and doctor of philosophy degrees in counseling and subsequently earned a master of science degree in psychology. Dr. Pilcher maintains designations as a licensed professional counselor-mental health service provider (LPC/MHSP) and licensed alcohol and drug abuse counselor (LADAC) in the state of Tennessee, internationally certified alcohol and drug counselor (ICADC) with the International Certification & Reciprocity Consortium — a global leader in prevention, substance use treatment and recovery professionals and parenting coordinator (PC) from the Cooperative Parenting Institute.
Dr. Pilcher offers Substance Abuse Professional Consultation.
Learn more here or call (423) 573-6836 to schedule.
---