Meet Our Counselors
---
Sara Anderson, LPC/MHSP
Sara Anderson is a Licensed Professional Counselor - Mental Health Service Provider. Sara is passionate about restoration and healing brokenness. She is deeply committed to helping clients answer life's big questions, gain insight into their emotions, and live authentically. Sara assists people throughout their lifespan, supporting them as they navigate anxiety, depression, grief and loss, life transitions, faith questions, emerging adulthood, and relationship issues. She spent several years in community mental health and also has experience working with children in the foster care system and families post-adoption.
Sara grew up in Southeast Asia and spent another 10 years living and working abroad after university. She draws on this cross-cultural experience in her therapeutic practice, meeting people where they are and walking alongside them, no matter their background or worldview. Before her career in counseling, Sara was an educator and taught middle and high school, spent time as a legal secretary, and worked in business development for an international law firm. She's traveled on four continents and still has an extensive travel bucket list. Sara is finding new peace as roots grow in Tennessee. In her free time, Sara enjoys reading, photography, watching British television, spending time with family and friends, and she is active in her church.
Sara believes therapy is about more than diagnoses and symptoms. "There is something deeply humbling about being entrusted with someone's story. Bearing witness to pain and sorrow, celebrating joy and growth…these are sacred spaces. It is a privilege to be invited in, to be given a seat at the table."
David Sapp, LPC, LSPE
David Sapp is Licensed in the State of Tennessee as a Professional Counselor (LPC) and a Senior Psychological Examiner (LSPE). David relocated to Tennessee after growing up in New York. He received his undergraduate degree in Psychology from Milligan University and his Masters of Education in Counseling from East Tennessee State University. He has worked for 35 years as a Professional Counselor in East Tennessee in a variety of settings including outpatient counseling as well as schools, nursing homes, hospitals, and jails. In addition, David has been an adjunct instructor at Milligan University. He enjoys working with teens, adults, couples, and families. In his spare time, David enjoys playing tennis, ping pong, and participating in other sports and outdoor activities.
David specializes in helping individuals and families experiencing mental health crises. He helps his clients find ways to stabilize, cope, set achievable goals, and learn new ways to support one another. David is a caring and compassionate counselor, offering the knowledge and expertise his clients seek. David walks alongside his clients in times of depression, anxiety, overwhelming grief, and life-altering circumstances. He uses a person-centered, solution-focused approach in working with his clients to find new ways to achieve their goals, and become the best version of themselves they can be. David creates a safe counseling space to help his clients explore the aspects that are negatively impacting their lives such as past attachments, traumas, faith issues, current relationship issues, and life circumstances. David looks forward to meeting you, and can not wait to assist you in achieving your goals!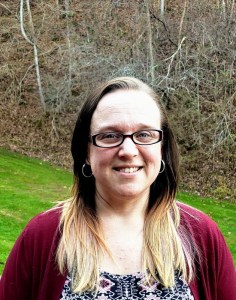 Accepting:
Aetna
Anthem
BCBS
Bright Health
Cigna
Humana
Optum
United Health Care
United Behavioral Health
VACCN
Elizabeth McFarland, MS, LPC/MHSP
***Elizabeth is available Online, and Fridays in our Johnson City Office By Request
Elizabeth McFarland, MS, LPC/MHSP
Elizabeth, "Liza", is a Licensed Professional Counselor, Mental Health Service Provider, in Tennessee with a clinical focus on adults, emerging adults, and adolescents. Liza comes to Thriveworks with significant experience treating substance use and trauma related issues.  As a therapist, she empowers individuals to build self-confidence and a satisfying life.  Liza assists clients to leverage their strengths and harness their abilities to create their own solutions throughout treatment.  While understanding where someone comes from can help them move forward, she believes that the most effective focus of treatment is on the present.
Liza ensures that clients feel heard and she welcomes her clients into therapy with compassion, non-judgement, and authenticity.  She aims to foster a collaborative relationship that leads to personal growth and empowerment.  In her words, "I'm not in charge, I'm not your boss, we are a team."
Liza is a new mother to a little girl and the wife of a disabled veteran. She moved to East Tennessee recently to be closer to family and has fallen in love with the community and natural beauty. Liza received her master's degree in Clinical Mental Health Counseling from the University of North Georgia. After graduation, she worked for a private agency in North Georgia providing a combination of in-home and in-office therapy.
Kaleb Pratt, Psy.D.
Dr. Kaleb Pratt is a Licensed Clinical Psychologist, born and raised in East Tennessee. He received his undergraduate degree in Psychology at the University of Tennessee Knoxville, and completed his Doctoral Degree in Clinical Psychology at Nova Southeastern University in Davie, Florida.
Kaleb has experience with a wide range of client ages, diagnoses, and treatment methods. His research interests include assessment, personality theory, clinician self-care, and psychotherapy integration. In his free time, Kaleb enjoys playing video and board games, reading, and learning new things in all forms. Kaleb is fascinated by artistic expression and creative works of all types, especially those of amateurs and self-starters, and he loves seeing people following their passions.
Kaleb specializes in psychological testing, particularly diagnostic testing. His clinical work thus far includes a strong foundation in assessment and diagnosis, completing a magnitude of assessments with clients of varying ages and diagnoses. Whether it is helping to put a name to an unknown problem, or formalizing a suspected condition, Kaleb's hope is to help his clients begin their journey towards restoration and healing. Kaleb will enhance your treatment by moving you in the right direction towards your treatment goals.
Sarah McCray, LCSW
Sarah graduated from East Tennessee State University with her Bachelor's degree in Social Work and her Master's degree in Social Work. She specializes in work with adolescents, emerging adults, and the adult population. Sarah is trained as a Brainspotting Practitioner. She places a large emphasis on building trust and rapport with her clients. Sarah is a firm believer in meeting her clients where they are in the present moment. Sarah sees her clients as the unique, multidimensional individuals that they are. She uses the Person-In-Environment perspective with her clients. Her commonly used approaches to therapy include Cognitive Behavioral Therapy (CBT), Person-centered, Brief Solution-focused, Feminist, and Technical Eclecticism.
Sarah assists clients who are experiencing a wide range of issues including: anxiety, depression, trauma, LGBTQIA+ issues, grief and loss, and life transitions. She previously worked as a therapist in community mental health for over 10 years with children, youth, families, and caregivers. Most recently she was a medical social worker in a residency program for physicians. In her free time, Sarah enjoys being outside, gardening, building, and fixing things.
"I am inspired by nature, knowing that I can learn, grow, create things with my own hands, animals, and by seeing people change for the better."
"You're braver than you believe, stronger than you seem and smarter than you think" ~ Christopher Robin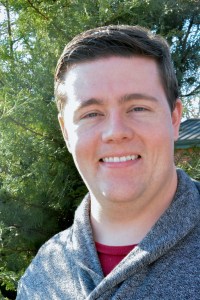 Accepting:
Anthem
BCBS
Cigna
Humana
Humana Military/Tricare
Magellan
Optum
United Behavioral Health
United Healthcare
Hunter D. Cook, MS, LPC/MHSP
Hunter Cook is a Licensed Professional Counselor who grew up locally in the southwest Virginia, east Tennessee region. He has worked in a variety of settings including inpatient mental health, adolescent residential, community mental health, as well as providing services to youth in the juvenile justice system. He always strives to provide compassionate care to individuals of all ages in all walks of life. Hunter makes it a priority to work with his client's to bring out their innate strengths in order to improve their lives. He does so by encouraging acceptance of their current life situation and working towards living in a manner more consistent with the client's deeply held values of what is important to them.
Hunter thoroughly enjoys working with individuals, couples, and families and he has a great deal of experience working with children and adolescents with emotional and behavioral difficulties including trauma. He understands that many times seeking help for life difficulties can often be hard, embarrassing, or even scary for both the client and even their family. Hunter feels that there is no wrong reason to seek assistance for the difficulties faced throughout life.
Having been trained at Morehead State University and obtaining a master's degree in clinical psychology, it is Hunter's goal to assist his client's in achieving their goals and promoting a rich, full, and valuable life for each person who he works with. When working with Hunter, the client is the expert on their life and as such, he will partner with the client each step of the way to ensure their needs are being met. Hunter always brings his unique personality into the counseling relationship in the hopes of encouraging conversation that is relaxed, genuine, open, and even fun!