---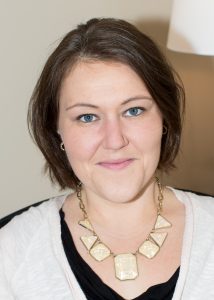 Emily McDonald, LPC
Emily McDonald is a Licensed Professional Counselor with more than 10 years' experience in the mental health profession. She has worked in outpatient settings, the criminal justice system, and community mental health. Additionally, she taught at the local college in San Antonio, TX for 3 years. Emily received her Master's degree from John Jay College of Criminal Justice in New York, NY.
Emily enjoys helping individuals learn coping skills and problem solving skills. She is person-centered and solution-focused and works to help individuals improve their lives through education, teaching, and support. Emily believes that all individuals are capable to make change and improve their lives, sometimes they just need the tools and support to do so and she is invested in helping people through this process. Emily utilizes various therapeutic approaches, as well as humor and empathy, to help individuals, believing that there is no cookie cutter approach to therapy or life. She looks forward to meeting with you and helping you on your journey!
---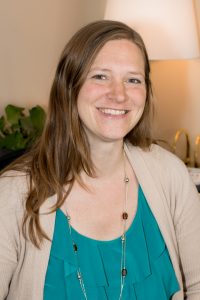 Stacey Dirzuweit, LMFT
Stacey is a Licensed Marriage & Family Therapist and a Registered Art Therapist. She received her Master's degree at Notre Dame de Namur University in Belmont, California. She is licensed to practice in California and Colorado.
Stacey has 15 years of experience as a mental health professional, working in private practice, community, school-based, day treatment, residential, and hospital-alternative settings. She enjoys working with children, adolescents, young adults, and families. She offers individual, group, and family therapy, using art therapy, play therapy, sand play therapy, and traditional talk therapy techniques to connect in a warm and empathetic manner.
Stacey specializes in supporting clients around the following issues:
Adjustment/life changes
Anxiety
Autism
Behavioral Issues
Child
Couples
Depression/Mood concerns
Family
Grief/Loss
Marriage
Self Esteem/Identity
Sexuality/LGBTQ
Stress Management/School Performance
Trauma/Abuse
---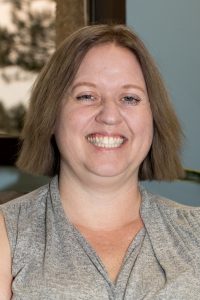 Tia Young, LPC
I have known since 8th grade that I wanted to be a therapist. I enjoy people of all ages from young children to the elderly whether I am interacting with them individually, as a couple, as a family, or as a group. I love watching people grow and supporting them in becoming happier and more fulfilled in their lives. I believe that at one time or another we can all benefit from having an outside perspective or having someone be truly present with us as we share our stories.
I believe that we all do things for a reason, even those things that can have negative consequences that we don't like, and therapy can support us in discovering those reasons. Once we know the reason, more options are open to us. I believe that experimentation is also a part of therapy as I can suggest ideas, but it is up to you to implement them and determine if they truly benefit you.
I believe that it is important to identify your strengths as they are resources as you strive to grow and improve your life. Humor can also be a resource, so I use it when appropriate. I also utilize play therapy, mindfulness, and talk therapy techniques. Ultimately, therapy is a collaborative process that is about helping you meet your goals.
I completed my master's degree at The Chicago School of Professional Psychology where I majored in Clinical Psychology with an emphasis in Somatic Psychology. I chose this program because I am passionate about the interaction between the mind and the body and how each affects the other as well as geeking out about neuropsychology and how our life experiences impact our brain development. I watch webinars about neuropsychology in my spare time in order to keep up to date on the latest findings.
I am a 5th generation Coloradan. In my personal life, I love singing, dancing, my cat, and spending time with my friends and family.
---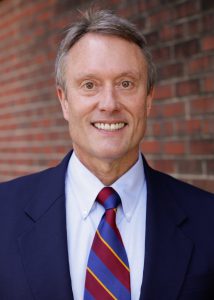 Jay Slovick, M.Ed.
Welcome to the "Our Counselors" page of Thriveworks Counseling in Littleton, CO. Each of our counselors were selected from the top 5% of all applicants and comprise a select team of counseling professionals. At a minimum, all our clinicians hold masters or doctorate degrees, and are licensed or registered with the State of Colorado.
I personally interviewed and hired each team member because of their intrinsic talents and gifts, as much as their professional qualifications. They possess gifts for counseling that cannot be taught. They were born to be counselors, and are fulfilling their purpose and mission in life with passion. They uplift their clients with their insight, joy of living and professional experience. It is our delight to see clients' lives transformed, as a matter of course, through the service they provide.
I opened Thriveworks Counseling in Littleton in April of 2016, because of the life changing impact counseling has had on the lives of my family and myself.
As a counselor, I most enjoy offering insight which is experiential, and based on the challenges and successes that occur in all our lives. The awareness and transformation that arises during each session is built upon the interests, talents, and strengths within each person. We all have talents strengths and gifts within us. These make us unique among 10,000 other people. Knowing and growing our intrinsic talents is the key to our lifelong progress, fulfillment, and success.
Thank you very much for considering counseling with Thriveworks. I guarantee your satisfaction with our services.
---