Our Counselors
---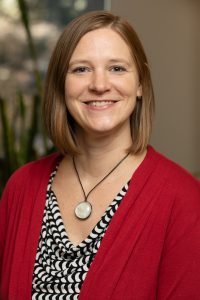 Stacey Dirzuweit, MA, LMFT, ATR
Stacey is a Licensed Marriage & Family Therapist and a Registered Art Therapist. She received her Master's degree at Notre Dame de Namur University in Belmont, California. She is licensed to practice in California and Colorado.
Stacey has 15 years of experience as a mental health professional, working in private practice, community, school-based, day treatment, residential, and hospital-alternative settings. She enjoys working with children, adolescents, young adults, and families. She offers individual, group, and family therapy, using art therapy, play therapy, sand play therapy, and traditional talk therapy techniques to connect in a warm and empathetic manner.
Stacey specializes in supporting clients around the following issues:
Adjustment/life changes
Anxiety
Autism
Behavioral Issues
Child
Couples
Depression/Mood concerns
Family
Grief/Loss
Marriage
Self Esteem/Identity
Sexuality/LGBTQ
Stress Management/School Performance
Trauma/Abuse
---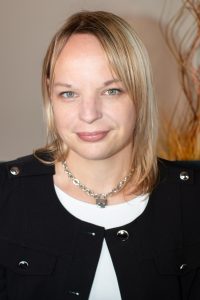 Sarah Lafon, MS, LPC, NCC
My name is Sarah Lafon; I am a Licensed Professional Counselor. Throughout my 10-year career, I have enjoyed working with patients of all ages, especially adults, couples, families, and adolescents.
My clinical emphasis is client-centered, compassionate, and judgment-free. I draw upon a broad range of empirically-based modalities and I apply them systematically and with flexibility. I focus on meeting clients where they are at in their lives and nurture their healing process.
Throughout my career, it has been my privilege to help individuals and families manage and overcome a variety of conditions, including anxiety, depression, substance abuse, addiction, and dual-diagnoses (mental illness and addiction) in both inpatient and outpatient environments.
My natural tendency for practical resourcefulness and an uncommon compassion have served as the foundation for my clinical practice. I solidified my commitment to my career through my work as a provider of all-encompassing services to children suffering from developmental disorders, including autism.
I hold a Master of Science degree in professional counseling from Carlow University in Pittsburgh, PA. I earned a Bachelor of Arts Degree bachelor's degree in Fine Arts from the Indiana University of Pennsylvania, where I studied sculpture, ceramics, and sociology.
I am originally from Pennsylvania. I moved to south Denver after visiting Colorado and recreating in the Rocky Mountains. When I am doing what I love to do outside of Thriveworks, I am often hiking and camping in the mountains with my family. Still influenced by my Pennsylvania roots, I enjoy cheering for the Pittsburgh Steelers and the Pittsburgh Penguins (unless, of course, they are playing the Denver Broncos or the Colorado Avalanche!)
I very much forward to working with you. Thank you for selecting me as your counseling provider at Thriveworks!
---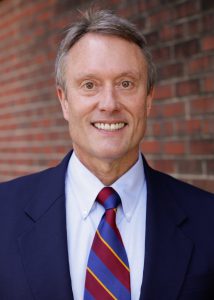 Jay Slovick, M.Ed.
Welcome to the "Our Counselors" page of Thriveworks Counseling in Littleton, CO. Each of our counselors were selected from the top 5% of all applicants and comprise a select team of counseling professionals. At a minimum, all our clinicians hold masters or doctorate degrees, and are licensed or registered with the State of Colorado.
I personally interviewed and hired each team member because of their intrinsic talents and gifts, as much as their professional qualifications. They possess gifts for counseling that cannot be taught. They were born to be counselors, and are fulfilling their purpose and mission in life with passion. They uplift their clients with their insight, joy of living and professional experience. It is our delight to see clients' lives transformed, as a matter of course, through the service they provide.
I opened Thriveworks Counseling in Littleton in April of 2016, because of the life changing impact counseling has had on the lives of my family and myself.
As a counselor, I most enjoy offering insight which is experiential, and based on the challenges and successes that occur in all our lives. The awareness and transformation that arises during each session is built upon the interests, talents, and strengths within each person. We all have talents strengths and gifts within us. These make us unique among 10,000 other people. Knowing and growing our intrinsic talents is the key to our lifelong progress, fulfillment, and success.
Thank you very much for considering counseling with Thriveworks. I guarantee your satisfaction with our services.
---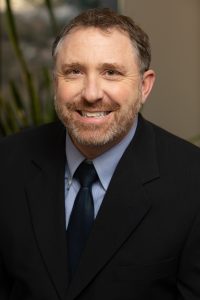 John Rogers, MA, LPC
Welcome to Thriveworks! I am a Licensed Professional Counselor with eight years of experience in a variety of treatment settings with a variety of clients. I hold a Master of Arts Degree in Counseling Psychology from Regis University.
My goal is to be supportive in assisting you in identifying your goals as we work together towards accomplishing them. Therapy is for anyone that longs for more. I enjoy using Cognitive Behavioral Therapy, Reality Therapy, and Solution Focused Therapy to help individuals determine what their internal and external stressors are and work collaboratively towards managing those stressors in effective ways.
My philosophy is to work with you to create an individualized plan that is unique to you and focuses on establishing a collaborative learning experience. Together, we will identify effective ways to manage life's challenges to assist you in feeling more content and balanced in your life. I am eager to support your efforts to move forward.
Thank you very much for allowing me the privilege of supporting you!
---