Our Counselors
---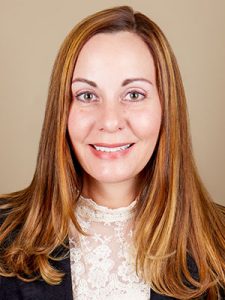 Johanna Sandis, Ph.D.
Welcome to Thriveworks! My name is Johanna Sandis and I'm a Licensed Psychologist in Colorado and California. I received my master's and my doctorate degree in Educational Psychology from the University of Texas at Austin.
I am privileged to have worked with some of the most distinguished psychologists and psychiatrists in the nation. I completed a Child Clinical Psychology predoctoral internship at Stanford University Medical Center, the Children's Health Council in Palo Alto, California and a Child Clinical Psychology postdoctoral fellowship at Sharp Mesa Vista in San Diego. I am a published author, and the co-author of an evidence-based, group therapy for depressed youth called The ACTION Program.
I specialize in evidence-based assessments (e.g., cognitive, educational, social-emotional, behavioral) and interventions (e.g., individual therapy, conjoint therapy, family therapy, group therapy). I have over 12 years of experience, working with children, adolescents, adults, and families in a variety of settings, including schools, hospitals, outpatient clinics, private practice, and university settings. I especially enjoy working with youth and their families.
I am highly compassionate, empathic, and connect easily with clients of all ages and from various backgrounds. I enjoy using humor, when appropriate, and have been called "stubbornly optimistic" by my colleagues. I believe that everyone can benefit from therapy.
I employ various forms of treatment, including Cognitive-Behavioral Therapy (CBT), Behavioral Therapy, Family Focused Therapy (FFT), Solution-Focused Therapy, Trauma-Focused Cognitive Behavioral Therapy (TF-CBT), Emotion-Focused Therapy (EFT), Interpersonal Psychotherapy (IPT), Play Therapy as well as other forms of evidence-based interventions to address mood disorders, anxiety disorders, behavioral/disruptive disorders, eating disorders, trauma, parent-child relationship difficulties, family issues, and life challenges.
My goal is to not only identify problems, but also to create individualized treatment plans, which provide concrete tools to help clients recognize and use their existing strengths and talents to overcome challenges and thrive!
Thank you for the opportunity to work together!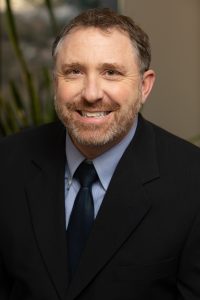 John Rogers, MA, LPC
Welcome to Thriveworks! I am a Licensed Professional Counselor with eight years of experience in a variety of treatment settings with a variety of clients. I hold a Master of Arts Degree in Counseling Psychology from Regis University.
My goal is to be supportive in assisting you in identifying your goals as we work together towards accomplishing them. Therapy is for anyone that longs for more. I enjoy using Cognitive Behavioral Therapy, Reality Therapy, and Solution Focused Therapy to help individuals determine what their internal and external stressors are and work collaboratively towards managing those stressors in effective ways.
My philosophy is to work with you to create an individualized plan that is unique to you and focuses on establishing a collaborative learning experience. Together, we will identify effective ways to manage life's challenges to assist you in feeling more content and balanced in your life. I am eager to support your efforts to move forward.
Thank you very much for allowing me the privilege of supporting you!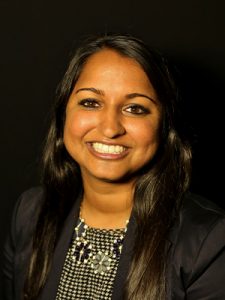 Alysia Patel, LPC
Welcome to Thriveworks!  My name is Alysia Patel. I am a Colorado Licensed Professional Counselor and a Certified School Counselor (K-12) in Pennsylvania.
I hold a Bachelor of Arts degree in Elementary Education from The University of Michigan (2014) and two master's degrees from the University of Pennsylvania, a Master of Science in Education, Counseling & Professional Services specialization (2015) and a Master of Philosophy in Education, Professional Counseling specialization (2016).
During my four years as a mental health professional, my work has spanned a broad spectrum of experience, with children, adolescents, young adults and families in a variety of communities, schools, day treatment centers and in-patient rehabilitation centers.
I use evidence-based models (Cognitive Behavior Therapy, Strength-based Therapy, Gestalt Therapy) play therapy, art therapy in sessions. My promise during each of our engagements is to listen and provide encouragement with supportive guidance to achieve your personal definition of success in all aspects of your life.  As a team, we will collaborate and tailor each of our sessions together to incorporate the best possible therapies to help you thrive.
I originate from the Bay Area in California, though I have lived in many states over the last decade.  Denver is my home now and has already sparked new and exciting adventures that have expanded my passions for exploring new cultures and traveling, cooking, skiing and catching a game or two in the city or back in California with my family and friends.
I am looking forward to meeting you and becoming an integral coach along your journey to be "the best possible you," starting now and carrying forward in the future.
Thank you for the opportunity to work together!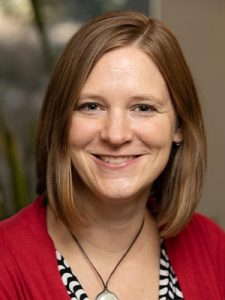 Stacey Dirzuweit, MA, LMFT, ATR
Welcome to Thriveworks! My name is Stacey. I am a Licensed Marriage & Family Therapist and a Registered Art Therapist. I received my Master of Arts degree at Notre Dame de Namur University in Belmont, California (2005). I received my Bachelor of Science in Social Work from Buffalo State University in Buffalo, NY (2000).
I have over 15 years of experience as a mental health professional, working in private practice, community, school-based, day treatment, residential, and hospital-alternative settings. I enjoy working with people of all ages from young children to the elderly. I offer individual, group, and family therapy, using art therapy, play therapy, sand play therapy, and traditional talk therapy techniques to connect in a warm and empathetic manner. I specialize in treating anxiety, depression, grief, trauma, autism, self-esteem, identity, and relational difficulties.
I am originally from Maryland. I have also lived in Pennsylvania, New York, and California before finding my way here to our beautiful state of Colorado. When I'm not at Thriveworks, I enjoy going on outdoor adventures with my family and our two dogs.
I believe that we all can use a little extra support from time to time. It would be my honor to be a part of your support system and collaborate with you in order to help you succeed in your goals.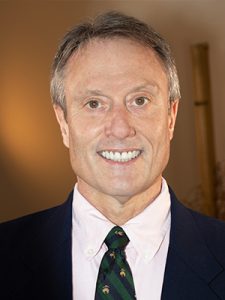 Jay Slovick, M.Ed.
Welcome to the "Our Counselors" page of Thriveworks Counseling in Littleton, CO. Each of our counselors were selected from the top 5% of all applicants and comprise a select team of counseling professionals. At a minimum, all our clinicians hold masters or doctorate degrees, and are licensed or registered with the State of Colorado.
I personally interviewed and hired each team member because of their intrinsic talents and gifts, as much as their professional qualifications. They possess gifts for counseling that cannot be taught. They were born to be counselors, and are fulfilling their purpose and mission in life with passion. They uplift their clients with their insight, joy of living and professional experience. It is our delight to see clients' lives transformed, as a matter of course, through the service they provide.
I opened Thriveworks Counseling in Littleton in April of 2016, because of the life changing impact counseling has had on the lives of my family and myself.
As a counselor, I most enjoy offering insight which is experiential, and based on the challenges and successes that occur in all our lives. The awareness and transformation that arises during each session is built upon the interests, talents, and strengths within each person. We all have talents strengths and gifts within us. These make us unique among 10,000 other people. Knowing and growing our intrinsic talents is the key to our lifelong progress, fulfillment, and success.
Thank you very much for considering counseling with Thriveworks. I guarantee your satisfaction with our services.