How do you grow your counseling practice?
How do you market yourself as a counselor? Here is a list of 10 quick steps that can help you with marketing your private practice.
1. You really need to get on insurance panels. Help your clients by accepting their insurance.
In 2014, more people will have health insurance and health benefits, and most clients will want you to accept their health insurance.
The Affordable Care Act added 10 essential benefits to health insurance. Did you know mental health and substance use disorder services is one of the ten?
Your clients will more than likely will be paying for insurance (either through the exchanges, work, or an individual plan). Wouldn't it be great if you could accept their insurance? How many times have you lost the chance to meet with someone because you did not accept their insurance?
2. Pay Per Click (Also known as PPC-or Google Adwords)
Pay per click (PPC)is internet advertising that directs traffic to your website. You pay Google (or Bing or Yahoo) when your ad is clicked. How does it work? As simply as I can put it:
You tell Adwords you want to advertise for certain keywords, such as:
Richmond Counseling
Richmond Marriage Counseling
Addiction Counseling
etc…
Then, when users type in those searches, an ad you created gets shown. Users then click that ad and land on your website. There is much more too it (such as: you can narrow down your ad offerings by zip code, by time, by search network, etc…) but that is the basic concept. Google offers free PPC training…
3. Optimize your website
You need to optimize your site for visitors and search engines. You have to optimize your site for both because a) if you optimize your site for visitors only – by adding tons of pictures and no text – Google won't like it, but b) if you optimize only for search engines and stuff keywords every chance you get – and do not write compelling, interesting content that people actually want to read – you will not have repeat visitors, let alone clients – and Google still won't like you.
Optimize for website visitors.
Visitors are people who come to your site. (If you do not already have it, you can add Google Analytics to your site to track your visitors.) Visitors are important because they mean more potential clients.
But how do you get visitors?
Write articles to your clients. Write content that they want to read. If you are a counselor, write about potential problems and how to fix those problems. If you do, they will find those articles in the search engines.
Optimizing your website means writing content your clients are actually searching for and want to read. If your website ONLY has the following information: "Home" "About" "Rates" "Contact" – then your website is not optimized. That content is good to know, but it is not engaging. It does not reach out.
You need to Blog. (Which leads to #4)…
4. Blog. Give away freebies.
Blogs give you the opportunity to reach people who do not know about you; it helps you reach those who would never have found your website or counseling practice otherwise. A website without a blog helps reach those you already know; websites with a blog help you reach those you never knew.
By blogging, you are familiarizing people with yourself without having to talk about yourself. By offering expert solutions (giving away freebies), strangers (and potential clients) land on your website, and learn about you after you have helped them (which is the ideal, because people are more fond of you after you have helped them in some way).
Other Great Benefits:
Your blog shows that you are a thought leader.
Your blog helps you reach a new audience.
Your blog shows that you are an expert and that you can be trusted. Not only do your potential clients notice, but other counselors will notice as well.
5. Get out in the Community and meet people.
Here is a few quick tips:
Attend Community Events
Set up a booth at your local county fair (October is perfect for fall fairs!)
Get involved with schools or colleges
Volunteer
Offer free groups
Or, you could make up your own event. Create an event that draws in the community and familiarizes them with who you are. Free food is a great way to do so!
6. Make your office beautiful. Word of Mouth is the best referral.
If the furniture in your office is 20 years old, or was picked off the side of the road, please consider replacing your office furniture. Your office says what type of counselor you are. It also shows how much you care.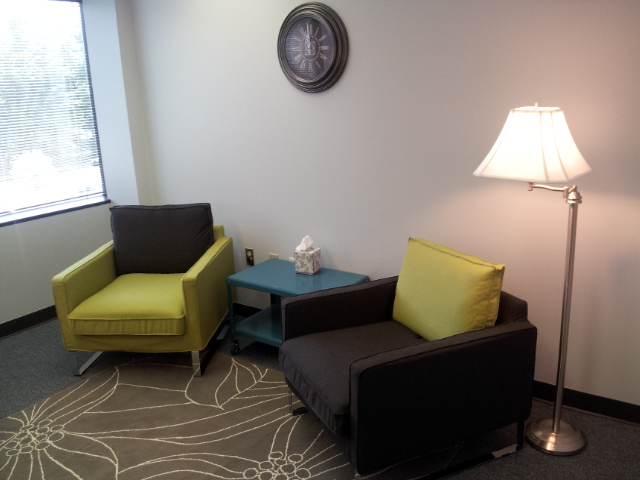 The more inviting your office, the better possibility that people will want to come and visit you. Take great pride in what your office says about you. Make your office as warm and inviting as possible. You want clients leaving and telling their friends that "they visited one of the most inviting counseling offices"…
Remember, first impressions are made within the first 8 seconds, and then those 8 seconds will impact their view of you for the next 6 months…
7. Expand your specialities.
Many counselors and psychologists get stuck in the same routine, and when opportunities arise, they will not work with different specialities. Increasing your specialities will increase your caseload. Be open to learning new specialities.
Go back to school – take more classes – receive more supervision from excellent clinicians. As a counselor, you should never stop learning. If you don't work with certain specialties or age groups, take steps to becoming an expert in that field…
Become more for your clients. They need you to be the best.
8. Add some freebies in your office. Tea. Coffee. Soda. Juice.
I have never been to an office as a client, that offers something free, and did not want to return. In fact, I recently went to a specialist that offered mints, and thought that small gesture was nice… Even the dentist gives you a free toothbrush.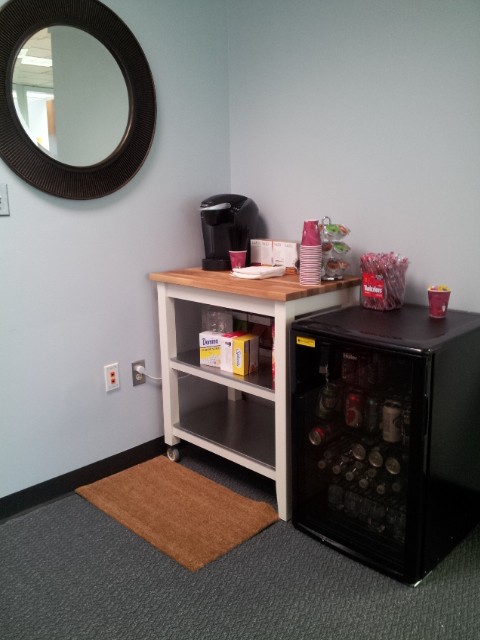 Why?
Giving Away Shows That You Really Care. Adding something to drink with small snacks makes people feel comfortable. There is nothing like opening a can of soda (or tea), sitting down on the coach, and feeling comfortable. What could be more important in a counseling session?
Secondly, that small gesture makes people want to return.
9. Old School: Business Cards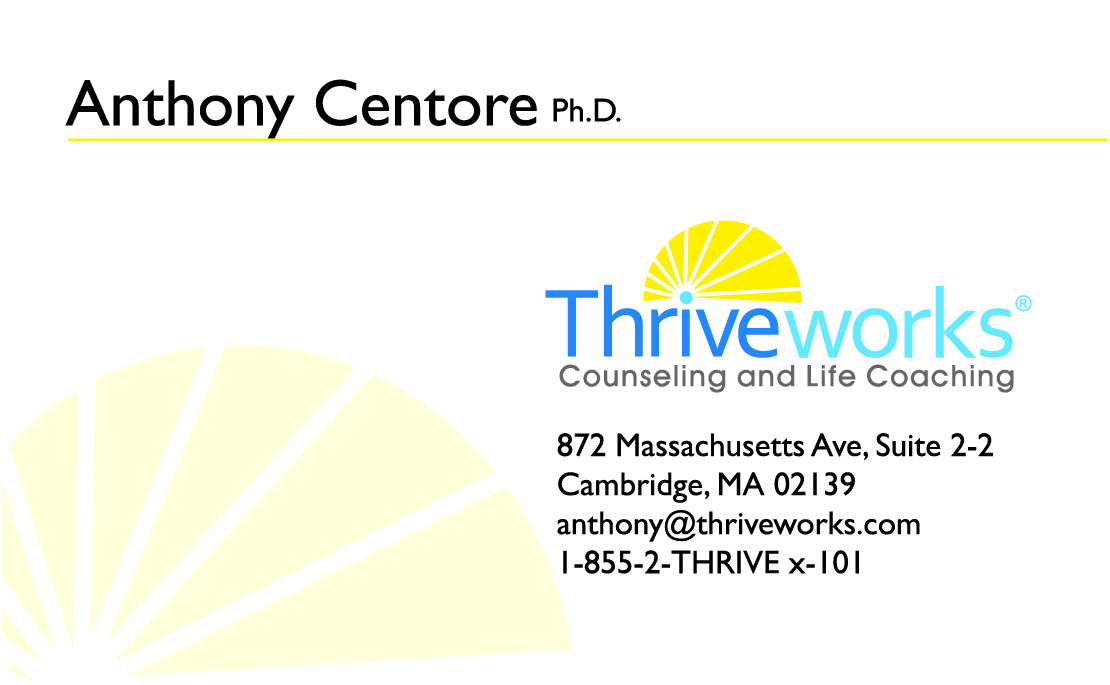 A simple card goes a long way.
When you meet with people, give them a business card.
At the end of every counseling session, give away your business card (make sure you write down the time of the next appointment).
Place your business cards on bulletin boards in local eateries and coffee shops.
Give away 2 at a time: 1 to keep, 1 to give away.
10. Get Published
Think outside and inside the box on this one… One opportunity that a lot of counselors miss is guest blogging. There are hundreds of blogs out that there you can blog on (Thriveworks, Theravive, the ACA, Psychology Today, etc)… Just make sure that when you blog for these companies, that they give you a link back to your website. That precious link brings in referral traffic (new visitors and potential new clients) and link juice (aka – this helps you get better rankings on Google).
Contact Local Reporters
Additionally, contact a reporter at your local paper or news station and tell them that you would love to be an expert source in some of their stories. Every reporter needs an expert psychologist to quote. You can find reporters' emails on the station's website.
If you cannot find their email, you can always tweet at them. For example: "@reporter I have a great story that you may be interested in. I am a Psychologist in [town]. Email me at [email@gmail.com] or visit [link].."
Repeat with other reporters. If that does not work, try "@reporter What a great story on [Title Here]. On your next story about Mental Health, I'd love to be a source. [email@gmail.com]"
If those do not work for you, go to local websites, and write for them. There are many websites in your community that are looking for great content. Increasing your exposure helps grow your practice. If you are looking for a place to blog, consider blogging with Thriveworks.
Have other suggestions that have worked for you? Add them in the comments below!