Fear is built into our biology. In fact, it keeps us safe — alerting us to danger and saying, "Hey, you need to be careful," or, "Heads up, be ready for this." A phobia, on the other hand, is an excessive or irrational fear. 
If you experience intense fear and anxiety in public, open, or enclosed spaces, while standing in line or in a crowd, and/or whenever you leave the house, you might have a specific phobia called agoraphobia. Let's learn more about this, starting with a clear agoraphobia definition and ending with treatment options for agoraphobia (sneak peek: this disorder is highly treatable, and with the help of a professional, you can learn to manage it).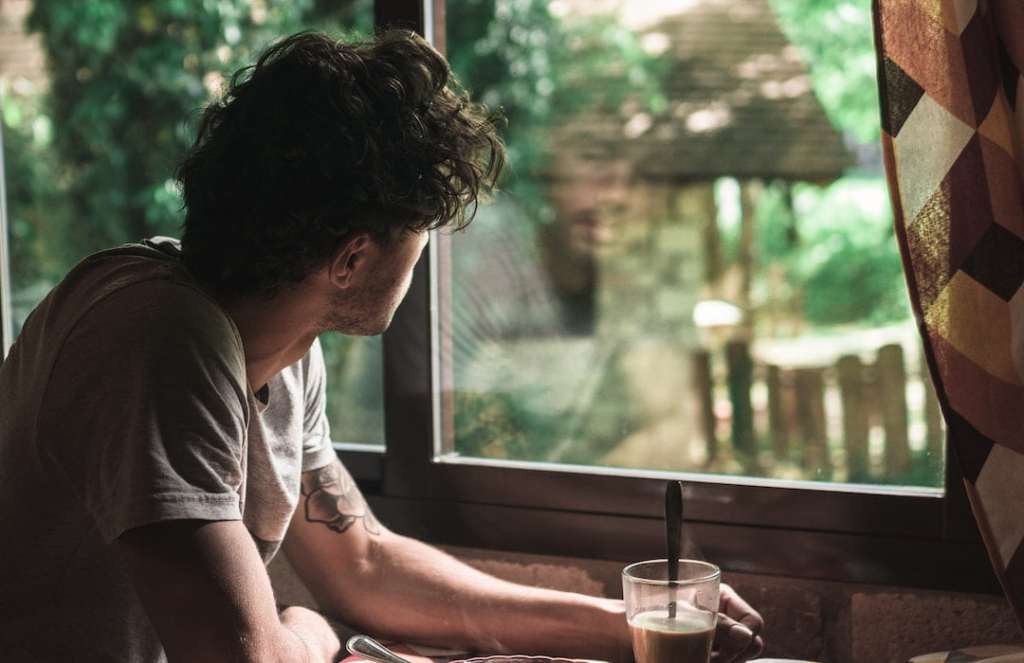 Agoraphobia Definition: What Is Agoraphobia the Fear of?
Agoraphobia is defined by the Diagnostic and Statistical Manual of Mental Disorders, Fifth Edition (DSM-5), as the "marked fear or anxiety about two (or more) of the following: using public transportation, being in open spaces, being in enclosed spaces, standing in line or being in a crowd, and/or being outside of the home alone."
Individuals with agoraphobia severely fear and avoid situations of the like out of worry that they won't be able to escape or get help if they start to panic – they go to drastic measures to avoid losing control. It is reported that 1% to 2% of US adults and 2% of US adolescents are diagnosed with agoraphobia.
What Does Agoraphobia Feel Like?
Agoraphobia can come with a range of emotions: above all, it can make one feel extremely fearful and anxious, when confronted with the situations (or even thoughts about the situations) that scare them. It can also make one feel really frustrated, disappointed, and hopeless. 
It can also cause one to feel embarrassed if they're unable to leave their home and have to rely on others for basic necessities like food and household supplies. Further, severe cases of agoraphobia can cause one to develop depression and other mental health conditions.
Is Agoraphobia Just Anxiety?
Agoraphobia isn't "just" anxiety. Many of us encounter day-to-day anxiety or anxiety about specific situations, events, outcomes, etc. However, agoraphobia is characterized by extreme fear and anxiety that causes the individual significant distress. 
What Are Agoraphobia Symptoms?
Again, the primary characteristics of agoraphobia are intense fear and anxiety of the select situations listed earlier. If the individual isn't able to avoid these fear- and anxiety-inducing situations, then they might experience the following symptoms of anxiety:
Quickened heartbeat

Sweating

Shaking or trembling

Chest pain

Breathing issues

Dizziness or nausea

Difficulty swallowing

Fear of dying

Panic attacks
What Is an Example of Agoraphobia?
Jonathan has a crippling fear of riding in a taxi… and on the bus, as well as on the subway. Fortunately for him, he's able to avoid public transportation with ease, as his work is remote and there's a grocery store just around the corner that he walks to. But he also has severe anxiety in crowded spaces and long lines – which aren't always easy to avoid at the grocery store or even on the way to the grocery store.
Jonathan avoids the crowds and long lines as best he can, going to the store first thing in the morning and just before close. When this tactic doesn't work, he leaves and returns the next day. But, inevitably, he sometimes gets stuck in crowds on the sidewalk. This always incites panic, and Jonathan breaks into a run to get home as quickly as possible. 
This is an example of agoraphobia. As you can see, the fear and anxiety that come with these scenarios are debilitating. Jonathan structures his life around avoiding these fears, and experiences distress when he doesn't succeed in doing so. Fortunately, with treatment, Jonathan and others with agoraphobia can learn to face their fears and better manage their agoraphobia.
Want to talk to an anxiety therapist?
Start working with one of our top-rated providers. We have availability now and accept most major insurances.
What Triggers Agoraphobia?
There are different factors that can contribute to the development of agoraphobia. These can be categorized as…
Temperamental: Those with anxiety sensitivity (or who believe anxiety symptoms are harmful) are at a higher risk of developing agoraphobia as well as other anxiety disorders. 
Environmental: Negative or stressful events, especially in childhood, can also contribute to the development of agoraphobia — such events include parents' divorce or the death of a close family member. Overprotective or, on the opposite side of the spectrum, neglectful parents can also serve as contributors.
Genetic and physiological: Finally, if one's parents or other close relative has agoraphobia, they're much more likely to develop it. In fact, according to the DSM-5, heritability for agoraphobia is 61% — it has the strongest association with the genetic factor out of all of the phobias.
Agoraphobia vs. Another Mental Health Disorder
The tricky thing is that sometimes fear and anxiety can be better explained by another disorder. The following are common conditions that can either accompany agoraphobia or be the true cause of your symptoms, instead:
How Is Agoraphobia Treated?
If you're someone who suffers from agoraphobia, you might be wondering, "How do I cope with agoraphobia?" Fortunately, agoraphobia is a treatable condition. The symptoms of this condition can be relieved through psychotherapy or medication or a combination of the two. Psychotherapy helps the individual set goals and learn skills to reduce anxiety symptoms, cognitive behavioral therapy (or CBT) being the most effective form.
Therapists focus on how to determine what triggers anxiety, fear, and panic-like symptoms in given situations. Then, on directly confronting and challenging one's worries, and eventually changing unwanted behaviors. 
Certain forms of antidepressants and anti-anxiety medications can also prove effective in lessening one's anxiety. However, therapy is ultimately the tool that will help the individual get to the root of their problem and better manage it.