Are you used to picking up a large, steaming cup of coffee every morning prior to getting to the office? Do you continue to drink coffee as you pore over paperwork and attend meetings throughout the day? You may have joined the many Americans who consume so much caffeine every day that they now have withdrawal when they suddenly stop their intake of it. 
According to the Diagnostic and Statistical Manual of Mental Disorders, 5th Edition (DSM-5), caffeine withdrawal is like any other form of withdrawal. Much like gambling, alcohol, drugs, and even the internet, caffeine is addictive, and though the effects aren't always noticeable, withdrawal from caffeine can certainly be a painful and uncomfortable process.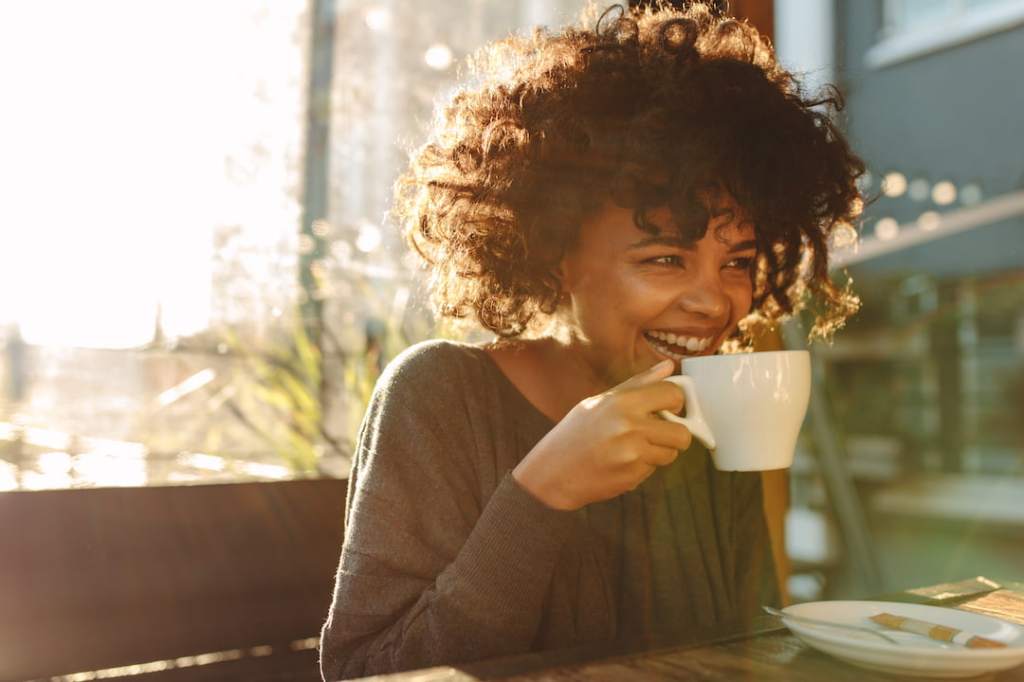 What Is Caffeine Withdrawal?
Caffeine withdrawal is characterized by mental and physical symptoms that occur when caffeine leaves the physical body. If one only drinks caffeinated drinks once in a while, they may not feel any effects when they don't drink it. However, if one consumes caffeine regularly, gaps in caffeine consumption can cause withdrawal symptoms to occur. Common symptoms include fatigue and headache.
People going off of caffeine will likely experience different symptoms, and at different intensities depending on how much caffeine they usually consume and how much they are cutting down.
Is Caffeine Withdrawal Serious?
Caffeine withdrawal may be serious and uncomfortable depending on the severity of one's caffeine use, though it is not considered "dangerous." 
It is true that some physical caffeine withdrawal symptoms can be serious, such as chronic migraine headaches or even panic attacks if, for example, an individual who consumes large amounts of caffeine decides to quit caffeine "cold turkey." 
Medical professionals recommend being open and honest about your caffeine use to your doctors in order to make informed medical decisions when needed, such as considerations of mediation and how caffeine may interact with other medications you may be prescribed.
If you are considering quitting caffeine, doctors may recommend slowly cutting down caffeine use gradually—tapering it as opposed to cutting caffeine out of your diet altogether.
Symptoms Caused By Caffeine Withdrawal
The following are common symptoms caused by caffeine withdrawal:
Irritable mood

Restlessness

Headaches

Fatigue

Difficulty concentrating

Decreased contentedness

Feeling foggy or a lack of clear headedness

Disrupted sleep patterns 

Mood changes like

depression

and

anxiety

Nausea, vomiting and achiness—symptoms like the flu

Cravings for caffeine

Increase in appetite
The DSM-5 says the most complained about symptom of caffeine withdrawal is a headache—it throbs and is sensitive to any movement. 
What Does Caffeine Withdrawal Headache Feel Like?
Caffeine withdrawal headaches typically feel like a dull, throbbing pain in the head that can range from mild to severe. The headache may be bilateral (affecting both sides of the head) and can be accompanied by other common withdrawal symptoms such as fatigue, irritable mood, difficulty concentrating, and muscle aches. 
In some cases, the headache may be paired with nausea and sensitivity to light and sound. The severity and duration of the headache can vary depending on the individual's body chemistry and the amount of caffeine they regularly consume.
How Long Does Caffeine Withdrawal Last?
The symptoms of caffeine withdrawal typically lasts between two to nine days, with many starting between 12 and 24 hours after caffeine is stopped. That said, headaches caused by caffeine withdrawal can last as long as 21 days. Exact length of symptoms also depends on the length and intensity of caffeine use as well as an individual's differences in body chemistry and metabolism for example.
Caffeine Is in More Than Coffee and Soft Drinks
When you think of caffeine, your first thought is probably a cup of coffee or soda. But, did you realize that caffeine is found naturally in the leaves, seeds, and fruits of more than 60 plants, as well as in processed foods and some medications? The following are some of the items that contain caffeine.
Kola nuts

Cocoa beans

Chocolate

Candies

Ice cream

Energy drinks

Gum

Pudding

Frozen Yogurt

Breakfast cereals

Hot cocoa

Pain relievers

Diet pills

Cold medicines
What Do Genetics Have to Do With Caffeine?
Studies have shown that there is a genetic connection to caffeine addiction. The inheritance rate of caffeine dependence is around 43% for moderate caffeine users and 77% for those with heavy intake. Genetics also predict the ways people react to cutting out caffeine.
Reasons to Reduce Caffeine Intake
Sometimes a doctor will advise an individual to cut down or half the use of caffeine for particular health problems. Many people limit their amount of caffeine or cut it out altogether, because they prefer not to have a dependency.
Cutting out caffeine can also help with anxiety symptoms such as jitters, nervousness, and heart palpitations, as caffeine can actually make one's anxiety worse and more intense. Reducing caffeine can also help lower an individual's blood pressure.
How Do You Fix Caffeine Withdrawal?
There is no standard caffeine withdrawal remedy, but the following are a few things you can do to relieve some of the symptoms:
Yoga is helpful for tiredness and muscle ache.

It has been found that certain yoga positions can relieve the intensity of a headache, as well as tension.

Breathing techniques.
When you want to quit your caffeine consumption, it's wise to know how much caffeine you're taking in a day. This is especially true when it comes to the symptoms of withdrawal, such as headaches that last for days in some people. It might help to cut down slowly to make the withdrawal symptoms less severe. The Academy of Nutrition and Dietetics suggest the following tips for cutting down on caffeine:
Combine decaffeinated coffee with regular coffee.

Drink a latte that has more of a percentage of low-fat milk than coffee in it.

Let your caffeinated tea brew for less time.

Choose sodas and other drinks without caffeine.
Other ways to alleviate caffeine withdrawal may include staying hydrated, getting enough sleep, practicing meditation and other relaxation techniques like deep breathing techniques, and taking over the counter medications for pain relief for headaches such as acetaminophen or ibuprofen for headaches. Since withdrawal from caffeine is relatively short-lived, and the effects aren't dangerous to one's health, there is usually no need for intensive treatment.